Find the top things to do in Lake Placid this spring!
Saying goodbye to winter is never easy, but Lake Placid seamlessly makes the transition between seasons, and offers something unique for everyone. This spring, take inspiration from this list of 10 reasons to visit, and put together your perfect mountain-town itinerary. While reading, don't forget about the unique and affordable spring packages offered in Lake Placid that combine deals on lodging, activities, and adventures!
1. Rest, relax, and rejuvenate
Not only are Lake Placid's world-class overnight accommodations fantastic resting spots after a full day around town, but they also can become a large portion of your perfect vacation. Relaxing at a spa, pool, or hot tub right at your Adirondack basecamp is just one of the reasons why Lake Placid is one of the most loved tourism destinations in the world! Plan on hitting the slopes, walking to a waterfall, or indoor climbing! Book a massage or a day at the spa ahead of time for some post-activity R&R! Many of Lake Placid's lodging options offer golf packages, which makes it easy to plan a relaxing day of golfing on the scenic and historic fairways.
2. Dining
New York is the country's second-largest producer of maple syrup, and Lake Placid is at the center of it all. Make it a point this spring to indulge in some of the maple-themed dishes, desserts, and drinks that local Lake Placid eateries and breweries incorporate into their menus. A local dining favorite, Lisa G's is a must-go for its maple bourbon wings, and if you're walking down Main Street, stop at the Adirondack Popcorn Store for some maple popcorn.
3. Spring skiing and riding at Whiteface Mountain
Soft spring skiing is the name of the game in March and April. Flowers may be blooming down below, and while the freezing temperatures are disappearing at high elevations, the snow base at Whiteface takes on a new life. Mimicking mashed potatoes, the snow is soft and heavy! It's fantastic for first-time skiers! Gentle turns in t-shirt weather are inviting for all, and even more-so if you pair those muscle-burning laps with a stop at Legacy Lodge for a snack, or a burger and beer at the Cloudspin Bar and Grill.
4. Tap into your creative side
When the spring flowers start blooming and buds are bursting into bright green leaves, it's hard not to want to channel your inner artist. Put those colors onto canvas with a Paint & Sip session at Peaks Paintbar, create your own spring-themed jewelry at Just Bead It!, or pour a candle with a scent that reminds you of the fresh mountain air at Pure Placid. See what the local community creatives have been up to, and check out any of the events put on by the Lake Placid Center for the Arts!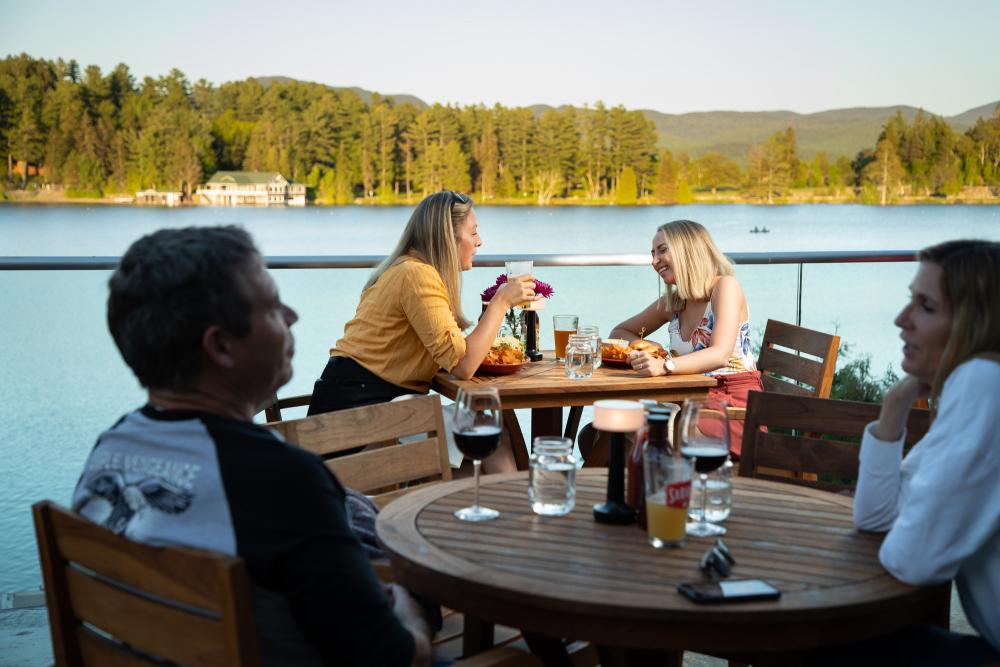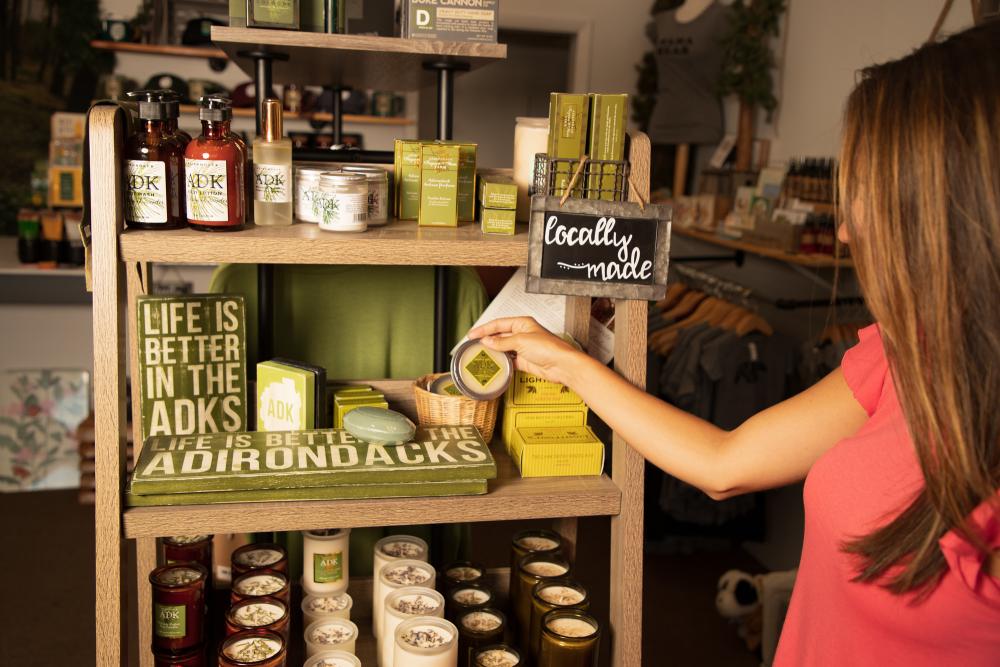 5. Retail therapy
The scenery and shopping in Lake Placid is the perfect integrated experience for your spring respite. It's not your typical shopping affair, and in all the best ways! Pop into any storefront that catches your eye, there's no shortage to choose from. Get the outdoor gear you need for a spring waterfall hike, or peruse the shelves for souvenirs to bring home. Take a break from shopping, grab an ice cream or dessert from a bakery, and relax at any of the parks in town.
6. Wildflowers & waterfalls
Melting snow means muddy paths, and at high elevations spring can be a fragile time for rare alpine ecosystems, and trails leading to High Peaks may not be your best option. Why not stick to lower elevations, where you can wander about in search of colorful wildflowers on the way to one of many waterfalls in the area. It just so happens that spring is by far the best time for a waterfall hike, when the water is cascading down steep drop-offs or rushing through narrow chutes. Try visiting High Falls Gorge for a safe and accessible stroll, or take a bit of a longer walk to Stag Brook Falls! While you're out there enjoying the fresh air, practice safe recreation and follow Leave No Trace principles!
7. Indoor fun
When the spring showers arrive, or you're looking to heal from a post-hike sunburn, head indoors! Lake Placid has everything from bowling at Big Z's Hangout and bouldering walls at the Mount Van Hoevenberg Climbing Center, to indoor pools and mid-day matinees at the movie theater. There are indoor activities for all times of day, and in close proximity to each other, so don't fret if those spring showers are sticking around.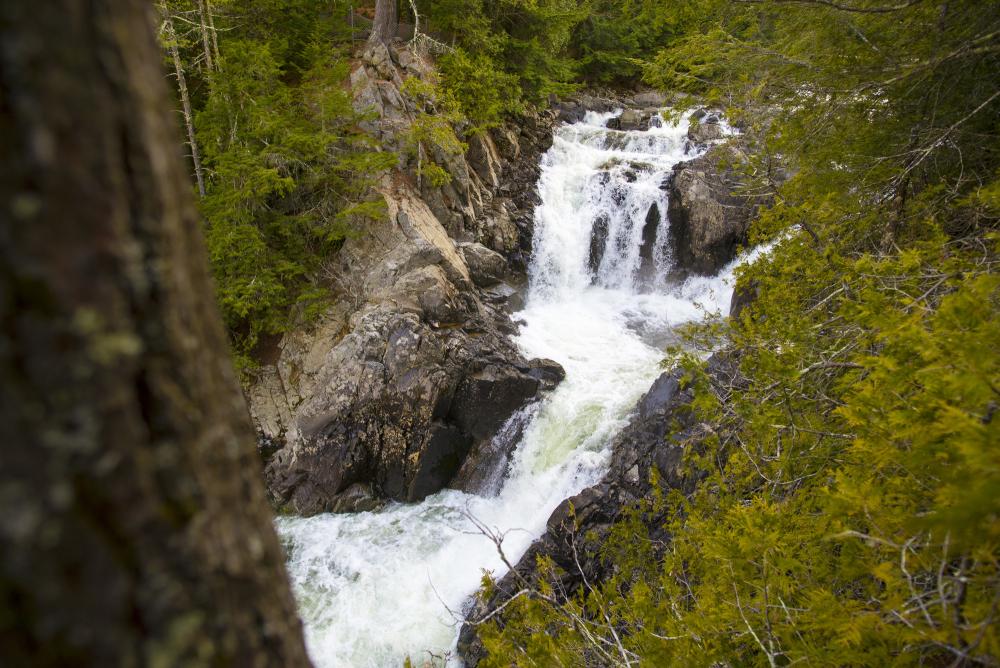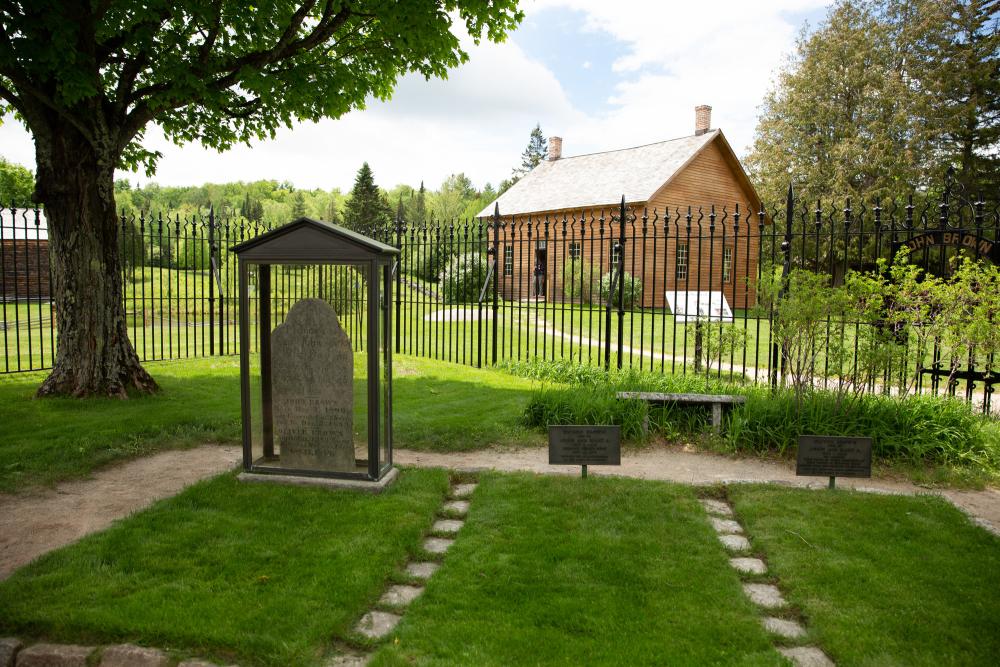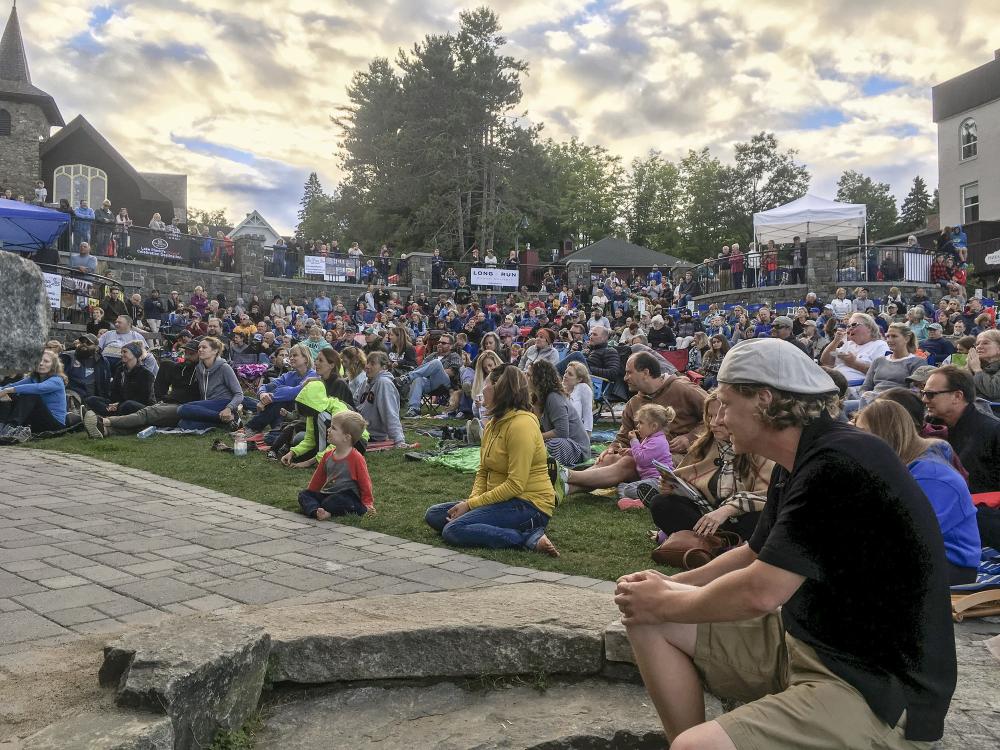 8. History
Museums and historic sites start opening their doors to the public once again come springtime! Take a step back into the 1800's with a tour at John Brown Farm, or pick up a guide at the North Elba Historical Society for a self-guided tour right in town. Adding some modernity to our history, the newly-renovated Olympic Center offers a chance to take a brief step back into winter and see what 1932, 1980, and our Olympic legacy is all about. Buzzing like the emerging pollinators flying about the bright spring flowers, the village is filled with folks enjoying the sights and sounds, and learning about its history is one of the best ways to connect with the area.
9. Award-winning beers
Just like the seasons cycle through every year, so does the diverse selection of microbrews at Lake Placid's award-winning breweries. Located in the heart of Main Street, the Great Adirondack Brewery serves some of the freshest craft beer in the area. While this family-owned business has been around for over 40 years, it's in the last 5 years that they've remodeled and relaunched their brand as a brewery, and continue to impress locals and visitors alike. The Lake Placid Pub and Brewery is another staple of local craft brewing, and along with their famous Ubu ale, have served over 150 styles of beer over their long tenure in the village. Each location has outdoor seating options, so sample what they have to offer and enjoy a flight of beer in the fresh air.
10. Find the perfect event
Add to the fun with any of Lake Placid's unique events, which take advantage of both our world-class facilities and our outdoor spaces. A favorite spot amongst all visitors is Mid's Park, which can turn into a shared-experience space for a relaxing evening of music. Get involved in a sporting event, an area of expertise for Lake Placid, by signing up for a run, bike, or swim! You could even make an event out of one of the endless food deals that our restaurants offer.
Spring into travel deals
Whether you choose to come for a day, or are planning an entire week, mix and match some of these reasons to visit Lake Placid and make the most of what spring has to offer!
Save time and money with a spring package in Lake Placid that wraps up meals, lodging, and activities all in one!