Your perfect golf getaway awaits
Panoramic Adirondack High Peaks scenery, coupled with lush fairways and well-manicured greens, make for that one of a kind golfing experience that is totally unique to Lake Placid. Locals warn that with spectacular views like these, people have trouble keeping their heads down - it's a real challenge to keep your eye on the ball.
Signature golf courses with an historic past
Our golf heritage has been around since the 1800s, marking it among America's firsts. History buffs will tell you some of golf's greats have refined their games and even designed the courses here in Lake Placid. Names like Ben Hogan, Joe Kirkwood Sr., Seymour Dunn, and Lake Placid native Craig Wood have put their stamp on and left their legacy here in Lake Placid. Choosing any of the golf courses near Lake Placid is a hole in one!
These public courses offer beginners and experts both wooded mountain courses and Scottish links. Several courses have Executive Length Holes, and all are around par 72. So plan that perfect day, and call up your buddies or your family; they won't want to the miss the chance to hit that hole in one golf vacation.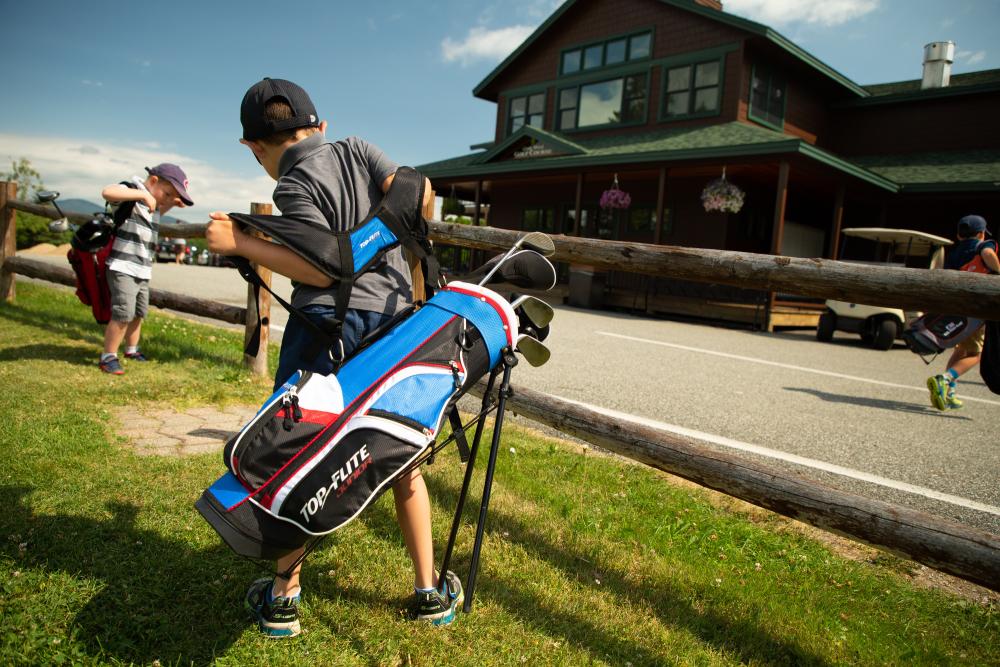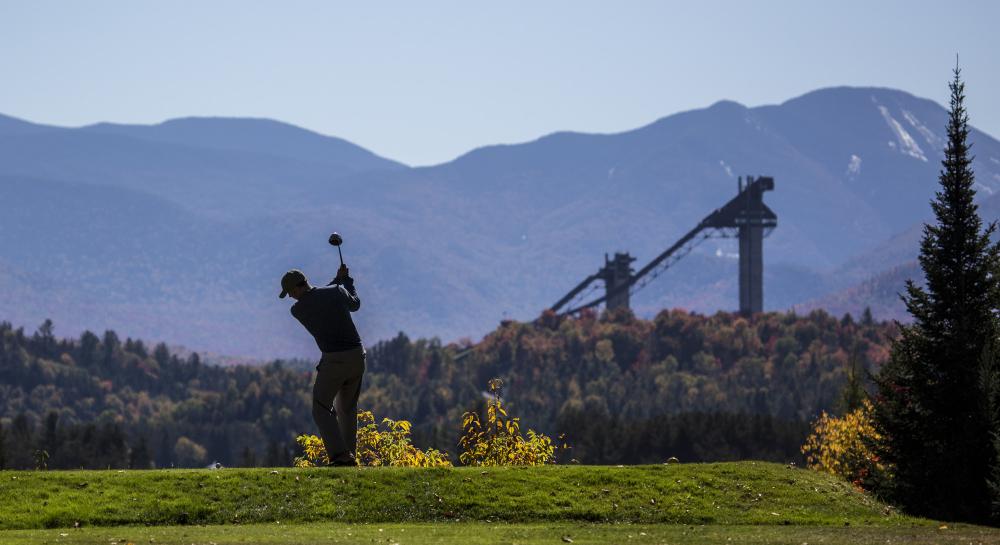 A hole in one
Our scenic courses are unforgettable locations for weddings and other events. Plan your wedding in Lake Placid and celebrate a memorable round on one of the golf courses near Lake Placid with your friends on the day of or weekend of the big event. Lake Placid's luxurious spas and outstanding wedding services will make your special day extraordinary and hassle free, so you can spend your time on more important things — friends, family, relaxation, and of course, golf and more golf!
Lake Placid's wealth of activities shine in any season; there is so much to do that everyone can find something to enjoy here. After the game, the opportunity to unwind at any one of Lake Placid's restaurants and rest up for another big day of golf on memorable courses is a guaranteed treat.