You've probably made a trip to the bustling Olympic village of Lake Placid and found so much to love that you've returned multiple times to enjoy your favorite outdoor activities, revisit a favorite restaurant or a memorable shop. Maybe you plan a yearly trip to an annual event like the Lake Placid Film Festival. Or something more rare and unique like the 2023 FISU World University Games. Or maybe you just visit occasionally to spend some time breathing fresh mountain air surrounded by those always-magnificent familiar mountain views, mixing and matching possibilities to invent your own perfect day.
You know you're already completely smitten with this amazing place and can't wait to plan your next trip, but just in case you were in need of one more reason to love to stay in Lake Placid, look no further! Lake Placid is well known as being a sure bet for the best adventure, scenery, relaxation, and where you'll find some of the most sought after options for shopping, dining, lodging – and swimming! A few of the most spectacular and luxurious swimming pools in the Adirondacks are right here in Lake Placid. If swimming is your thing, you'll definitely want to check out these alluring options, book your lodging, pack your swimsuit, and make a splash, Lake Placid style!
Mirror Lake Inn Resort and Spa
In one of the most beautiful resorts in Lake Placid, guests have exclusive access to relax and rejuvenate in the Mirror Lake Inn Resort and Spa pool area, featuring a heated 60-foot indoor lap pool, dry sauna, and a spacious, soothing hot tub. You'll feel both right at home and miles away from everywhere as you enjoy the charming Adirondack decor of the pool area that includes beautifully designed extras like an arched footbridge, plentiful lounge seating, and sweeping views of Mirror Lake and the surrounding Adirondack high peaks. During the warmer months, luxuriate in the the heated outdoor lap pool. To expand on your experience, consider attending a private yoga class, or book a personal training session with 4-time Olympic Medalist Andrea Henkel-Burke!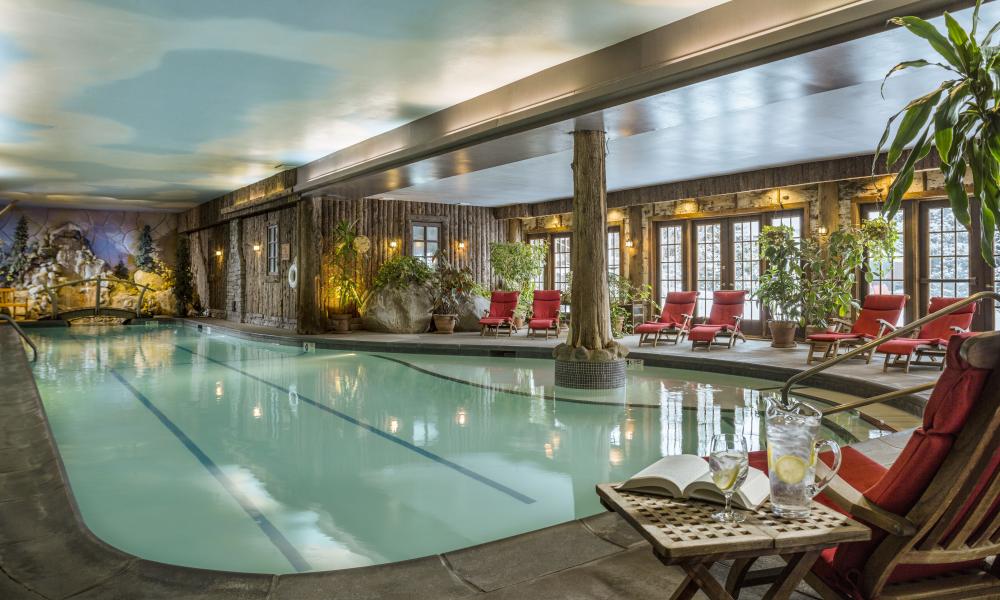 Whiteface Lodge
Don't let the season pass you by without booking a stay at Whiteface Lodge, where guests will be thrilled with the unique opportunity to swim indoors, outdoors, or both! Whiteface Lodge maintains an exquisite state-of-the-art swimming pool that is heated to approximately 85 degrees (Fahrenheit) year-round, so that no matter the weather, swimming is always in season! Rejuvenate your spirit as you delight in the outdoor swimming oasis, or unwind as you soak in one of the two relaxing outdoor hot tubs. Savor the experience as you lounge, splash, and soak, and then repeat it all over again inside, where you can enjoy the indoor pool and hot tub.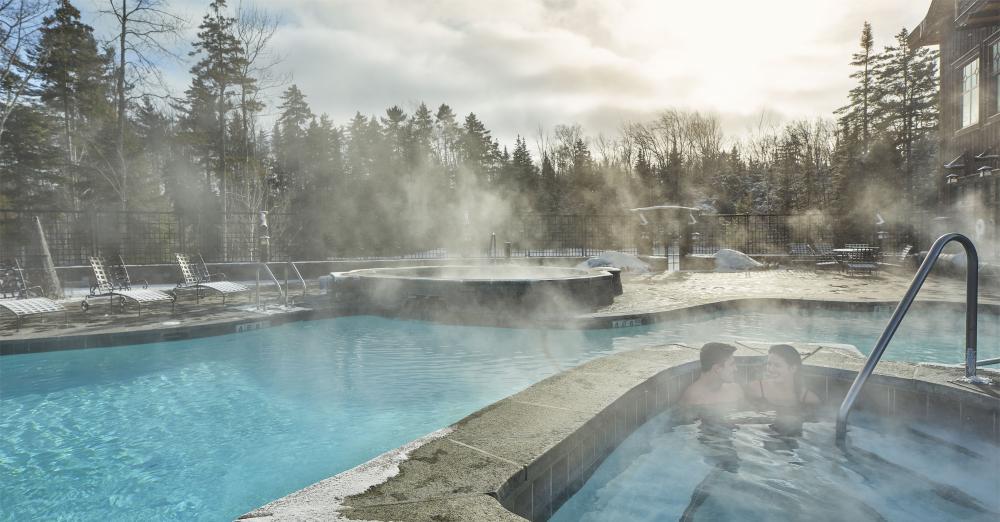 Golden Arrow Lakeside Resort
On the shores of Mirror Lake and only steps away from the famed Olympic Village, resort guests will find a relaxing and fun heated indoor pool area at the Golden Arrow Lakeside Resort, a perfect place for families to recreate and enjoy the water. Featuring a sauna, steam bath, and two whirlpool tubs, the pool area is a delightful spot for parents to lounge and kids to play - or vice versa! The pool area was designed in keeping with Adirondack style, featuring beautiful tile work and Olympic art, and the flagstone deck surrounding the pool was extracted from a local quarry. Settle in to the comfort of a poolside Adirondack chair as you plan your next adventure in Lake Placid!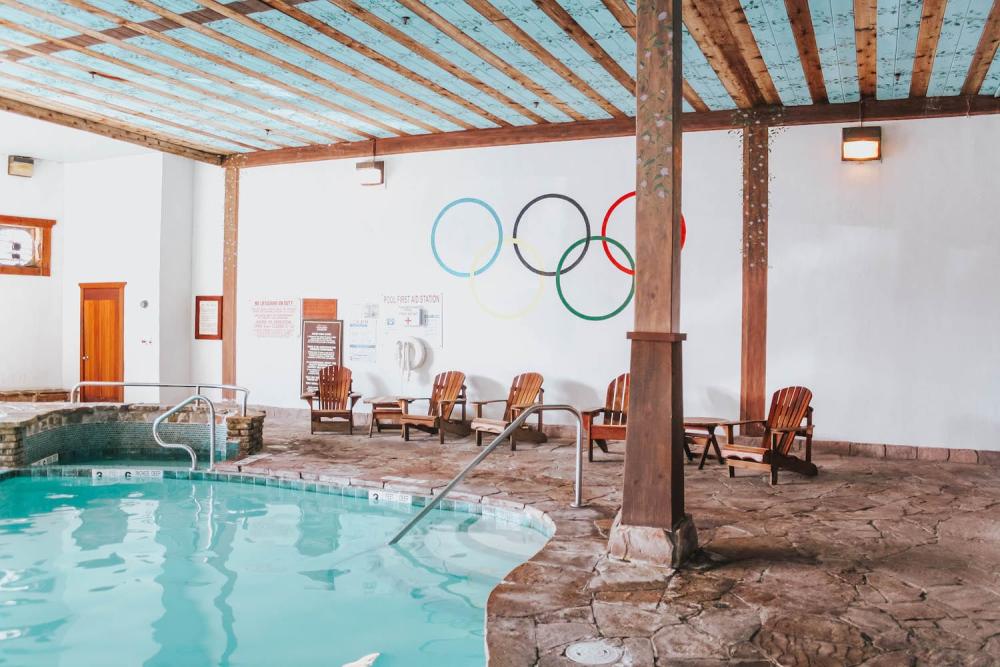 Plan your trip, pack your swimsuit, and make a splash!