Fun on the ice
What's winter without some on-the-ice fun? Lake Placid has ice, and plenty of it, for all of your skating fun.
Visitors are happy to find our historic rinks offer open skating times with skate rentals. Rather skate under the open sky? In the winter, as conditions allow, the village prepares a beautiful skating loop on Mirror Lake and several cleared natural rinks for skating and pick-up hockey games. Free and open to the public, Mirror Lake is always bustling with skaters of all ages and abilities.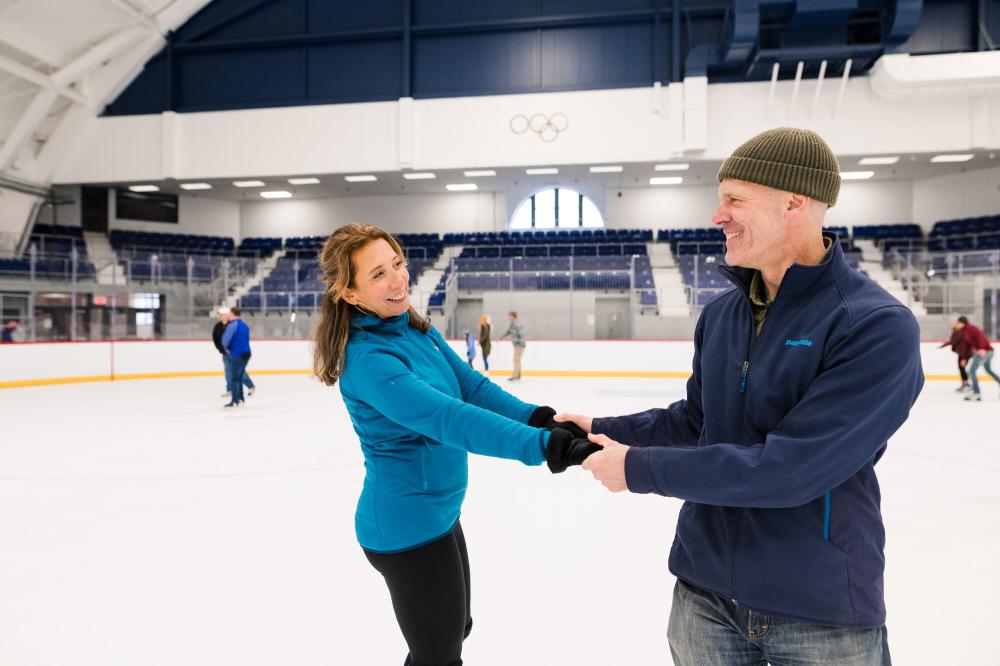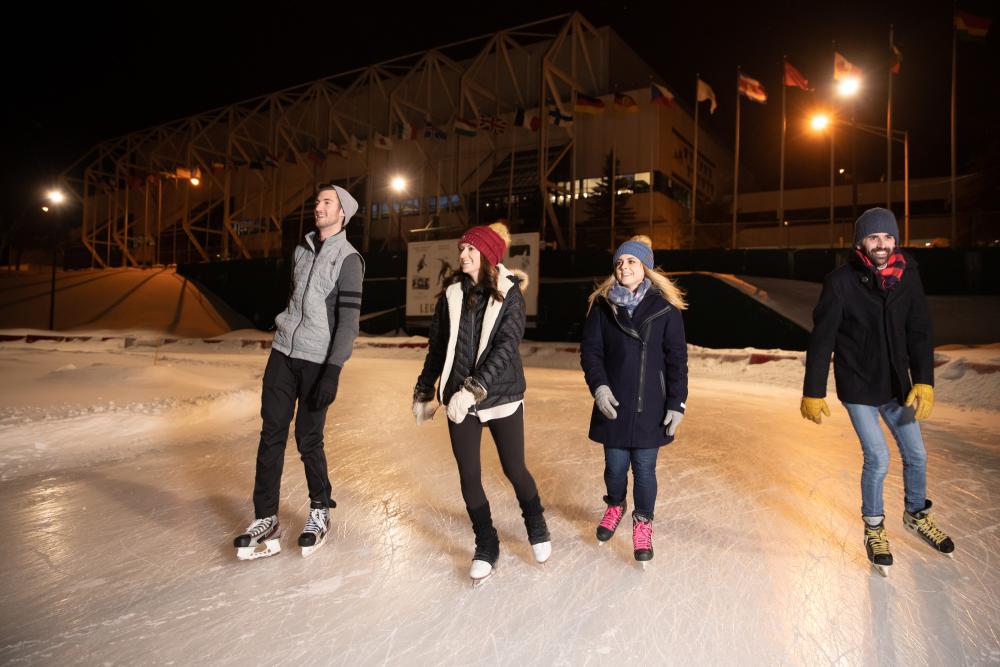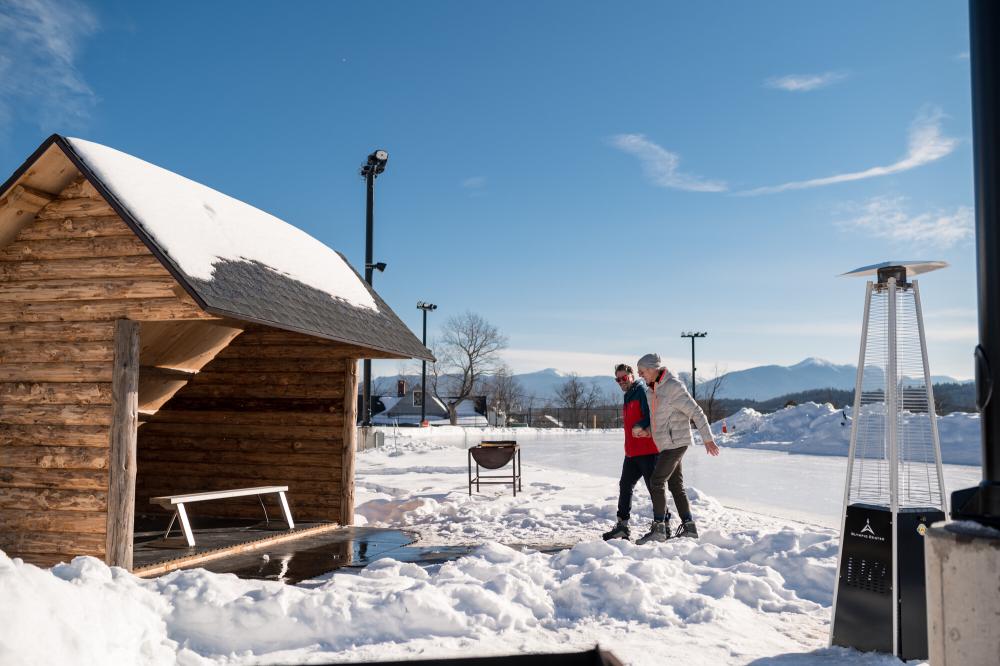 Ice skating shows
In the mid-1930s Hollywood made a series of movies featuring Sonja Henie, a three-time Olympic champion in the 1928, 1932, and 1936 Winter Olympic Games. These films featured big, lavish production numbers with a multitude of skaters performing synchronized shows. The popularity of these films waned during the '40s, but Americans were in love with skating! Henie went on to perform in traveling ice skating shows and forever cemented them in popular American entertainment.
Today, Lake Placid continues to attract annual skating shows like the Stars on Ice tour, as well as individual skating competitions. Many skaters spend the summer season here practicing and performing in the traditional Saturday Night Ice Shows. Be sure to check out the events calendar for the latest shows and other skating events.
Skate on into your perfect winter day.
Lace up a pair of skates and make skating part of your perfect winter day in Lake Placid.
Wondering where to stay and what to do after skating the day away? We have the answers you're looking for - along with suggestions of where to fill up and replenish your energy with a delicious bite to eat!