Adirondack trails for all abilities
Don't let the snow keep you off the trails — grab a pair of snowshoes and hike all winter long. With more than 2,000 miles of walkable terrain, the Adirondack trail system will allow you to take in the fresh air and beautiful scenery of the great outdoors.
Experience the Adirondack park as it transforms itself into a winter wonderland of glistening, frozen waterfalls, snow-covered trees, and wildlife footprints. Challenge yourself by conquering one of the Adirondack 46 High Peaks, check out a more leisurely favorite like the Jackrabbit Trail, or access a variety of terrain at the Mt. Van Hoevenberg Complex.
Outdoor winter fun
Snowshoeing is simple to learn and fun for everyone. Little equipment is needed for this affordable activity. Many hotels in Lake Placid offer trails of their own or have snowshoes on site, so be sure to ask what's available, and many stores in town rent and sell snowshoeing equipment. Stroll Lake Placid's Main Street shops to gear up before your trek or get expert help from a skilled Adirondack Guide.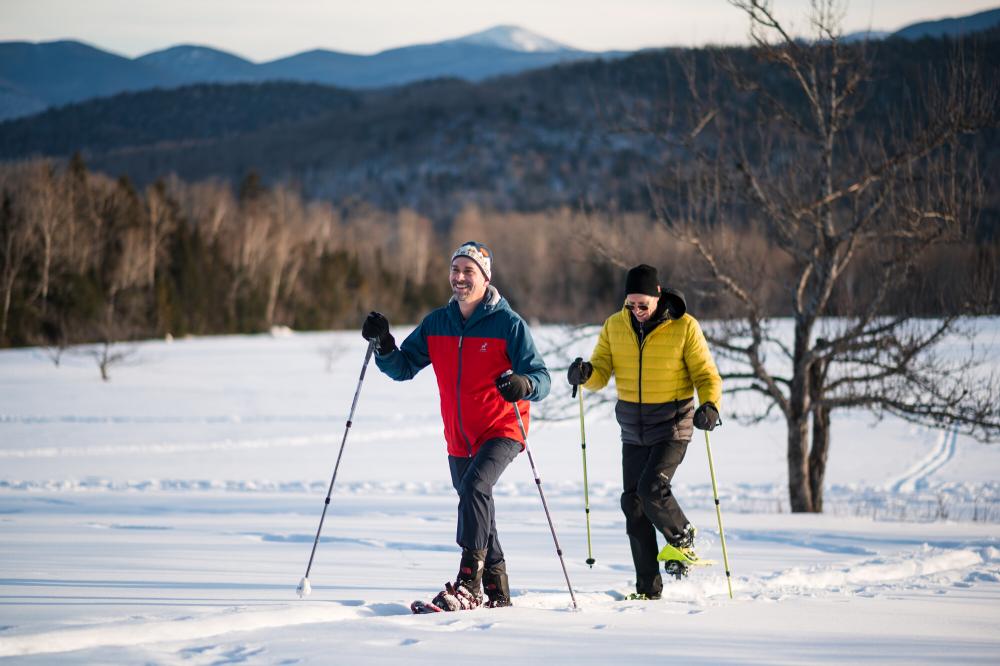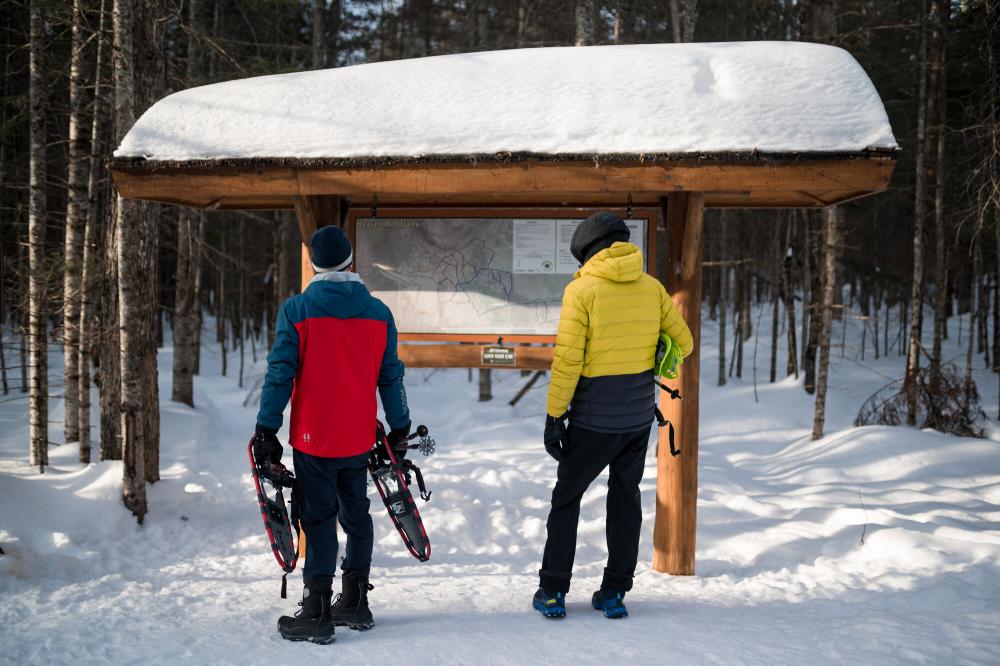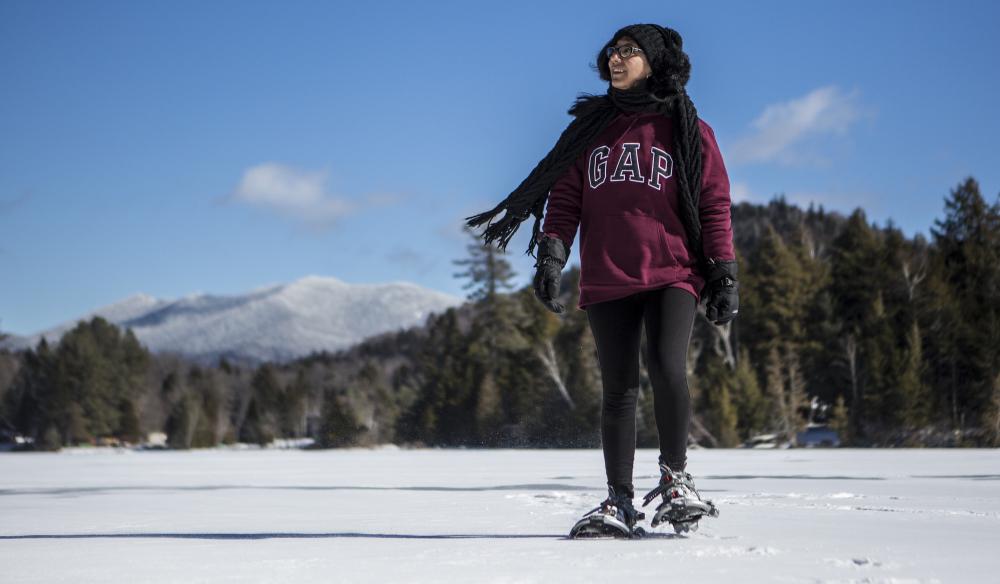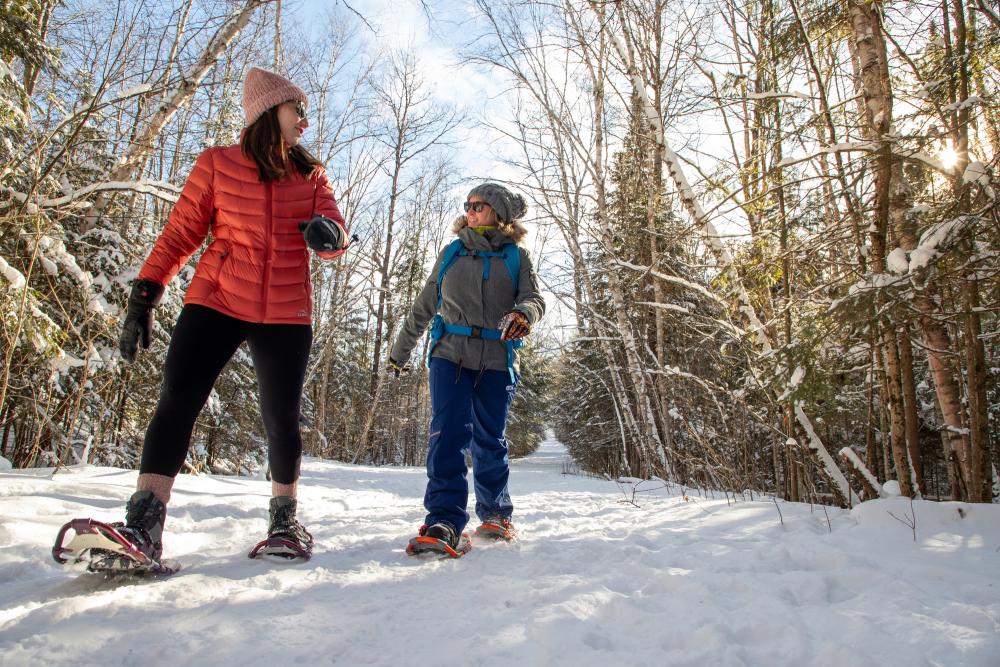 Great winter cross-training
Although snowshoeing has been around for more than 6,000 years, today, it's one of the fastest-growing winter sports. For runners, triathletes, and Ironmen, snowshoeing is an excellent winter cross-training activity to stay in shape, burning more than 600 calories per hour. After working up an appetite on the trail, head to one of the many Lake Placid restaurants to refuel, and get ready for tomorrow's adventure.
Leave No Trace and Love Your ADK
The magic of the Adirondacks is the result of previous generations taking a long view and protecting the mountains, lakes, and rivers within the Blue Line. That tradition continues today as we support and encourage everyone to practice Leave No Trace ethics, which help protect the lands and waters of the Adirondacks.
In winter, it is especially important to come prepared and practice ways to Love Your ADK; the best way to avoid emergencies is to properly plan and prepare for your trip.