Experience Lake Placid on skis
One of the best ways to experience winter in Lake Placid is on skis! Whether you grew up skiing or are new to the sport, you'll find a trail in our area that is just right for you. Cross-country ski centers and a vast network of groomed and backcountry trails support adventures big and small, and warmth and food are never far.
Ski centers are for everyone
Cross-country ski centers are great places for seasoned skiers and those who are new to the sport — rent equipment, get some pointers from the staff, and master the basics on wide, well maintained paths. Mount Van Hoevenberg, site of the cross-country skiing events of the 1980 Olympic Winter Games, offers more than 50km of trails, including 4km of world championship rate trails, with variety for everyone. Over at the Cascade X-C Ski Center (now owned by Adirondack Mountain Club), you'll find 20km of groomed trails, a cozy bunkhouse, an awesome ski shop where skiers of all abilities can make Cascade their winter getaway destination.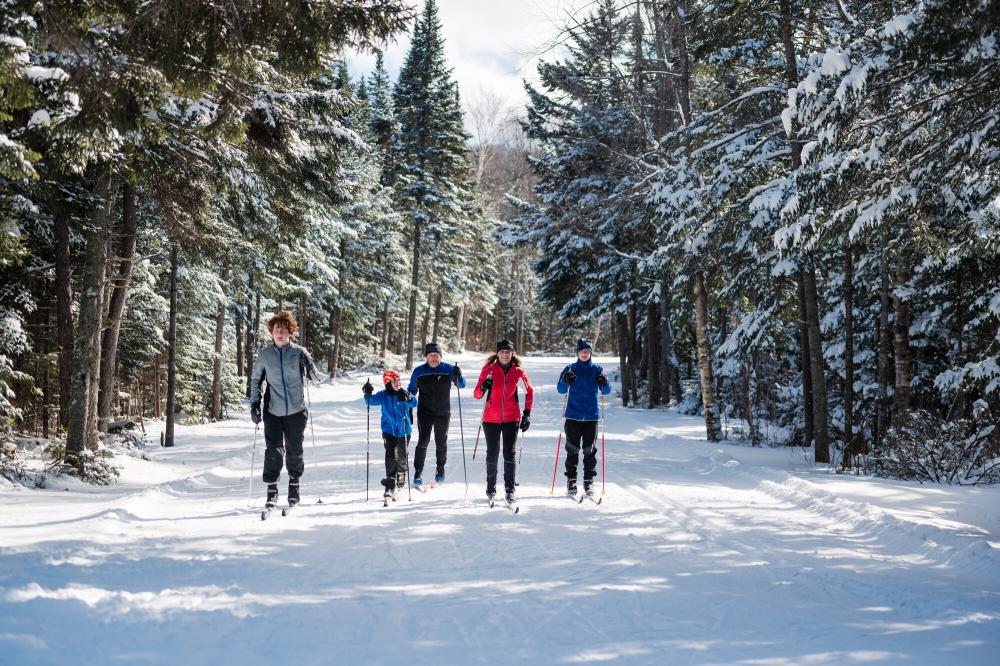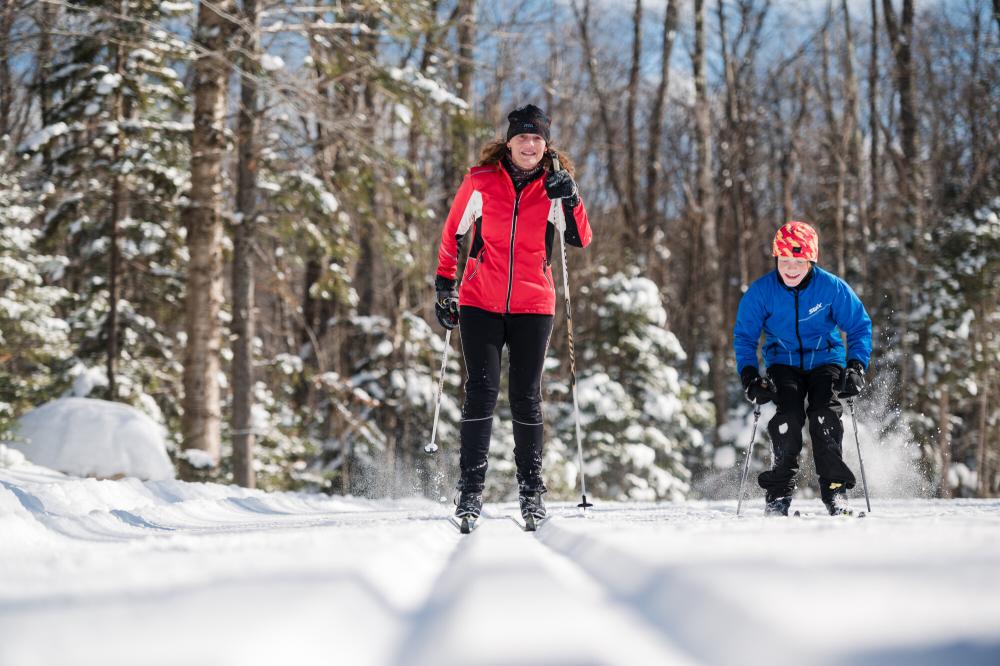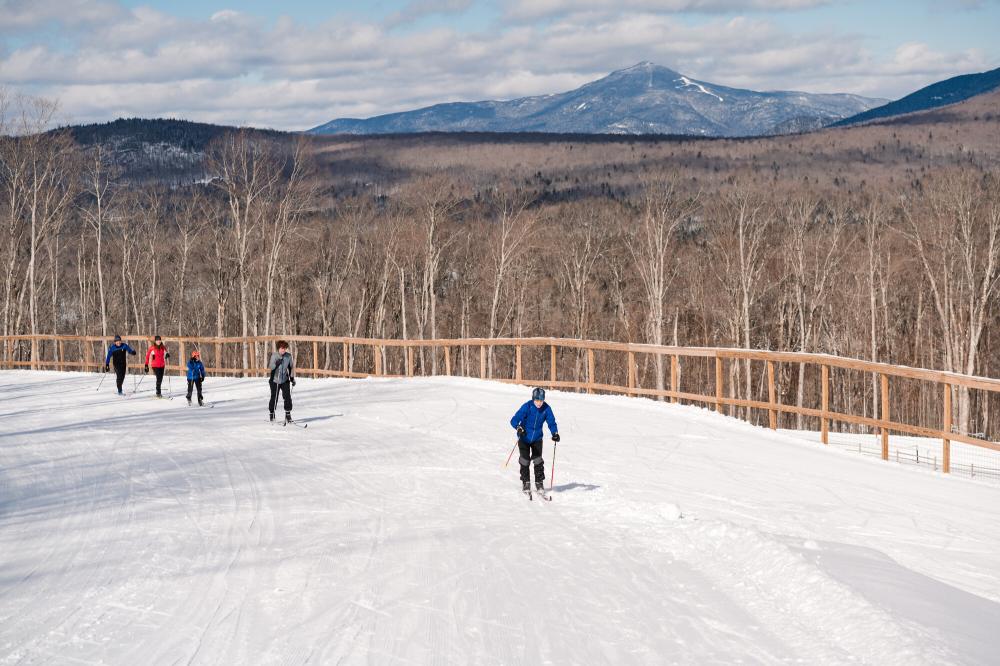 Go at your own pace
More experienced skiers will find plenty to love in our mountains. There's a nice trail network near Adirondak Loj that's a perfect place to prepare for the longer, more demanding trails in the region, and of course there's the famous Jackrabbit Ski Trail, which passes through several Adirondack communities including Keene, Lake Placid, and Saranac Lake along its 35 miles. You'll find plenty of ups and downs along this breathtaking route!
Many winter enthusiasts are happy taking in the scenery from our mellower trails, while those looking to test their skills head into the High Peaks for a taste of the backcountry, where nothing beats the moderately difficult trail to Avalanche Pass. This iconic ski route is a little over 5 miles one way to Avalanche Lake, where the immense cliffs of Mount Colden rise dramatically from the shore. If steeper, thigh-burning backcountry experiences are what you crave, check out the ski trails up Mount Marcy and Wright Peak.
Leave No Trace and Love Your ADK
The magic of the Adirondacks is the result of previous generations taking a long view and protecting the mountains, lakes, and rivers within the Blue Line. That tradition continues today as we support and encourage everyone to practice Leave No Trace ethics, which help protect the lands and waters of the Adirondacks.