IRONMAN Lake Placid
On July 23, 2023, athletes from around the world will descend on the alpine village of Lake Placid to test their limits in Ironman Lake Placid. A favorite among competitors, the Lake Placid Ironman is the second oldest Ironman in North America and one of the sport's most popular courses. Click here to sign up today to compete with thousands of athletes! 
The highly anticipated race begins with the swimmers entering the water at 6:30 a.m. for a 2.4 mile swim across beautiful Mirror Lake, followed by a demanding 112-mile bike leg through the Adirondack Mountains, and ends with a full marathon through the mountains and downtown that ends at the Olympic speed skating oval in the village of Lake Placid.
IRONMAN Lake Placid Course Maps and Spectator Guide
Explore ways you can make the most of your experience!
Download Course Maps:
We love volunteers!
If you're coming to Lake Placid to support an athlete or just coming to spectate, why don't you consider volunteering? It's the absolute best way to support the athletes and get right in the middle of the action! There are many volunteer opportunities to choose from. Our greatest need now is volunteers for the Run Aid Stations at night. Sign up here!
Stay in Lake Placid for IRONMAN
If you're attending in support of family and friends, the Lake Placid course loops through the village offering several opportunities to watch and cheer on the athletes. There are also a variety of shops, restaurants, and family-friendly activities on Main Street that will entertain you while your competitor is on course.
Ironman weekend can sell out as much as a year in advance - be sure to book your stay at one of the many Lake Placid hotels for the 2023 IRONMAN Lake Placid competition early!
Race Results
View race results as they come in and from past years.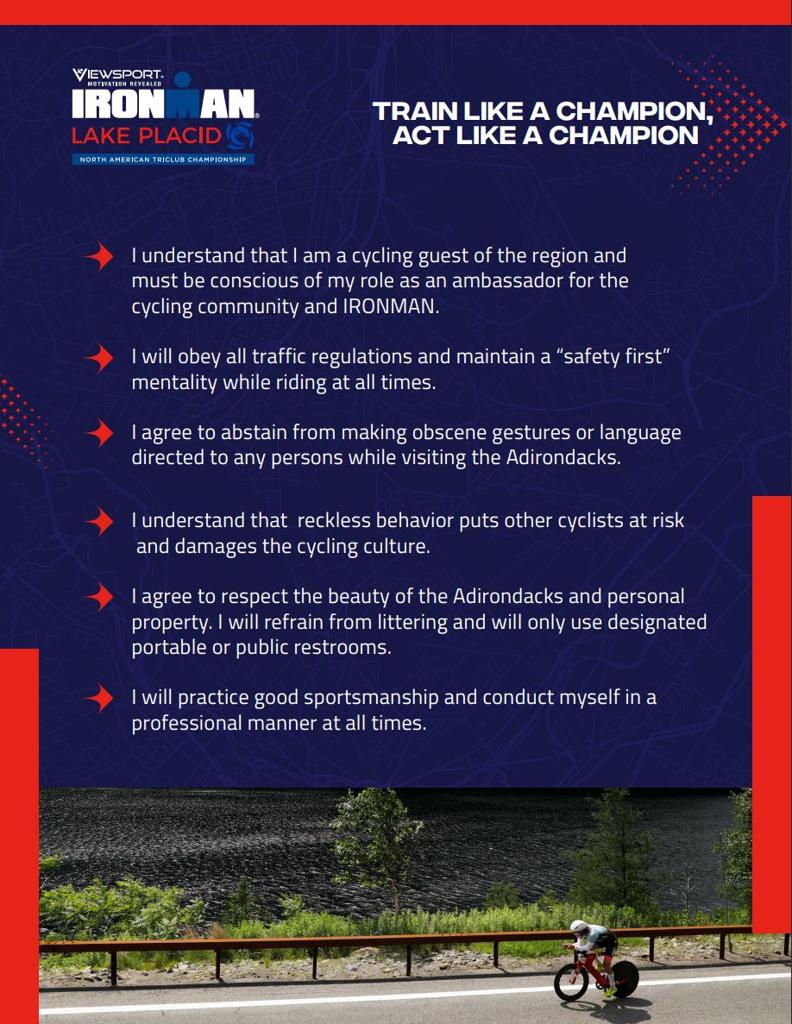 IRONMAN Community Hotline
Ironman Lake Placid has established a community relations coordinator and hotline to assist with training and race-related issues. The community relations coordinator is able to assist with quickly mitigating challenges for community members and businesses as they arise. 
Businesses and community members should use this if someone has a question about getting to work, is in need of an escort because they live on the race course, an issue presents itself, etc.
Community Line: 615-669-0022
Community Email: community.cgi@ironman.com