Be Fore
Back in the olden days, I used to promote the many great golf courses in Lake Placid at a series of consumer golf shows during the winter. You know, those events where golf aficionados, itching to get out on the course during a long winter, walk down aisle after aisle in a big convention hall looking at the newest golf gear, doodads that are supposed to make your swing better, and of course, destination representatives all hoping that their location is where you and your buddies will plan your next golf getaway.
Being the Lake Placid rep was tons of fun - almost everyone had been to the Adirondacks for golf and other leisure activities, and couldn't wait to go back. I was always amazed at how many men and women told me that they made an annual pilgrimage to Lake Placid with their foursome or eightsome to play as many holes of golf as they could in a long weekend. Many of the golf shows we attended were in Canada, so Lake Placid, with its location south of the border, was a spring destination as we typically opened our courses before they could play at home.
As I checked in with the management at all of the Lake Placid golf courses the other day, I thought about those groups that came to Lake Placid for spring golf because of our earlier season.
My buddy at the Whiteface Club noted that the soft winter gave the golf courses a head start with summer conditions already being evident. And when I talked to the folks in the pro shop at the Lake Placid Club Resort they agreed that conditions are outstanding, especially for this time of year.
I wondered if all of Lake Placid's golf fans have any idea that the Lake Placid courses aren't just open ahead of Canada's this year; but that the conditions are absolutely PERFECT.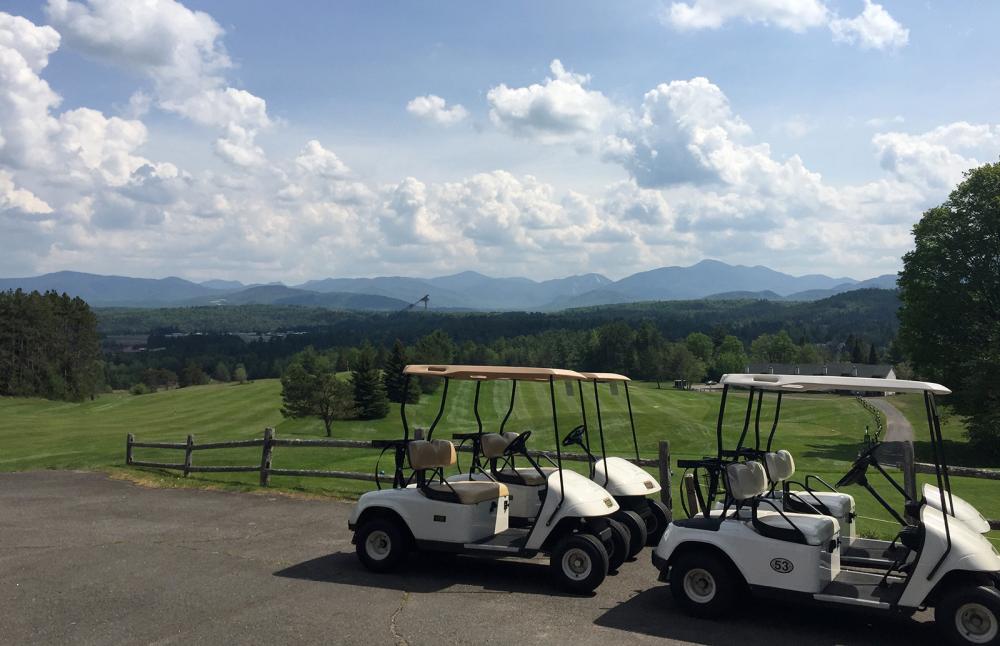 A Slice of Perfect
Lake Placid Club, Whiteface Club and Resort Golf Course, Saranac Inn Golf and Country Club, Craig Wood Golf Course — they all reported the same thing. The conditions of the fairways and greens are better than they have been for many years, even decades.
When I stopped by to chat with the folks at Craig Wood Golf Course and take some pictures of the reported perfect conditions, I had an idea. I decided to do something I've never done before to prepare for this year's golf season, and take a lesson with the pro.
Now, I enjoy playing golf and have played since I was a little kid. But I'm mediocre in skill and score, and have an old set of golf clubs that reside in a plaid bag along with a prototype putter that I got at one of those golf shows years ago. Even though I personally know some other golf professionals, including Adirondack icon J. Peter Martin, pro at the Whiteface Club, I've never taken a real lesson with a real pro who could analyze and improve my swing. And maybe fix my slice, in which the ball curves to the right after I hit it!
I showed up for my lesson and strapped my bag to a golf cart. I was soon joined by Jeff Estes, PGA Pro at Craig Wood since 2013. He brought a basket with some balls in it and took the wheel as we headed to the driving range located near the entrance to the course.
As golf carts aren't all that fast, this was a great opportunity for us to get to know each other. Jeff is originally from nearby Jay, N.Y., where his family was in the logging industry. He initially went to school for pre-med but switched to golf (a story you hear time and time again). Over the years he spent time as a golf professional in California, then ran a golf course in Naples, Florida for 20 years, and then moved back to Adirondacks to direct golf instruction at the Lake Placid Club Resort for a couple of years until he took over as head pro at Craig Wood in 2013.
He's a calm, amicable, friendly guy and it's easy to see why he is so successful as an instructor.
When we arrived at the driving range, he unloaded my bag from the cart, and though I could tell that he was impressed with my 40-year-old woods given to me by my 100-year-old neighbor years ago, he only commented briefly on the brass putter that I got at one of those golf shows, and quickly moved on to the lesson, grabbing my 8-iron for practice.
NOW I understand the value of a short lesson with a professional. In just about 15 minutes, he gave me a few amazing instructions that improved my swing dramatically for the good.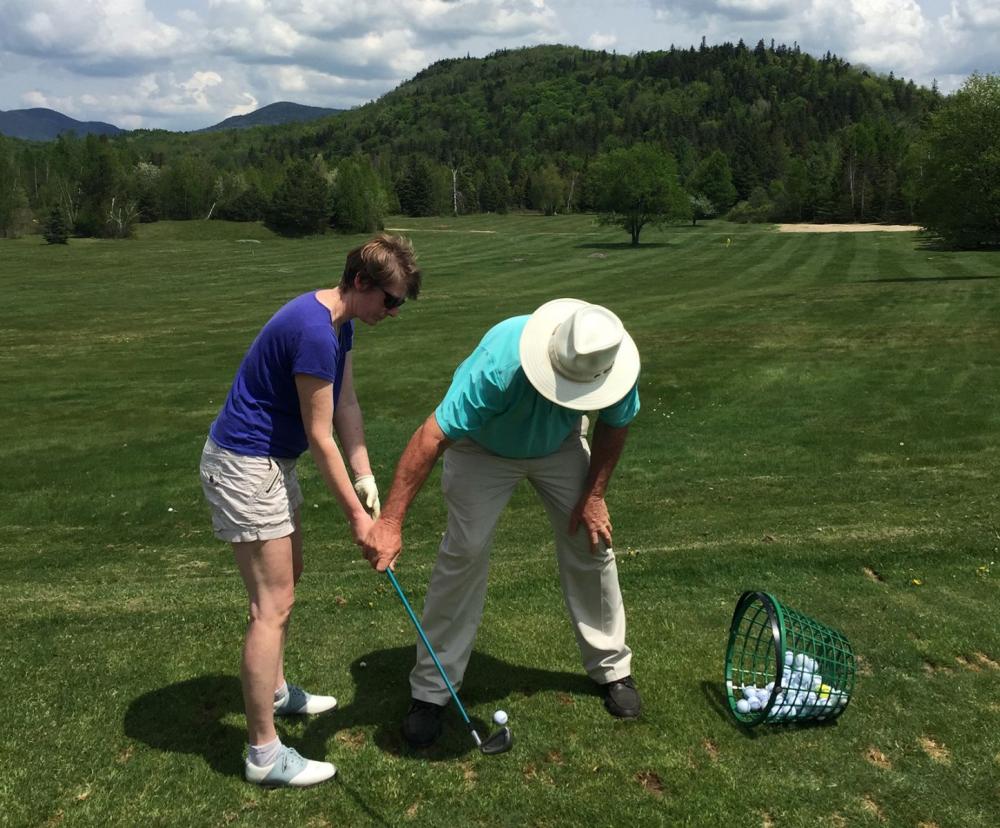 Among them were some simple tricks like squaring the club surface so the ball goes straight, moving my hips almost 90 degrees through the swing, and not to worry about a speedy backswing, because I'm not hitting backward. I'm not exactly ready to go on tour, but his easy-going, personalized instructions were logical and helpful, and might - might - have just fixed my slice.
He took my 8-iron and demonstrated for me what my swing should look like, and inadvertently illustrated that it's not the golf club, but the golfer that counts, as his ball landed about 1 mile farther than mine.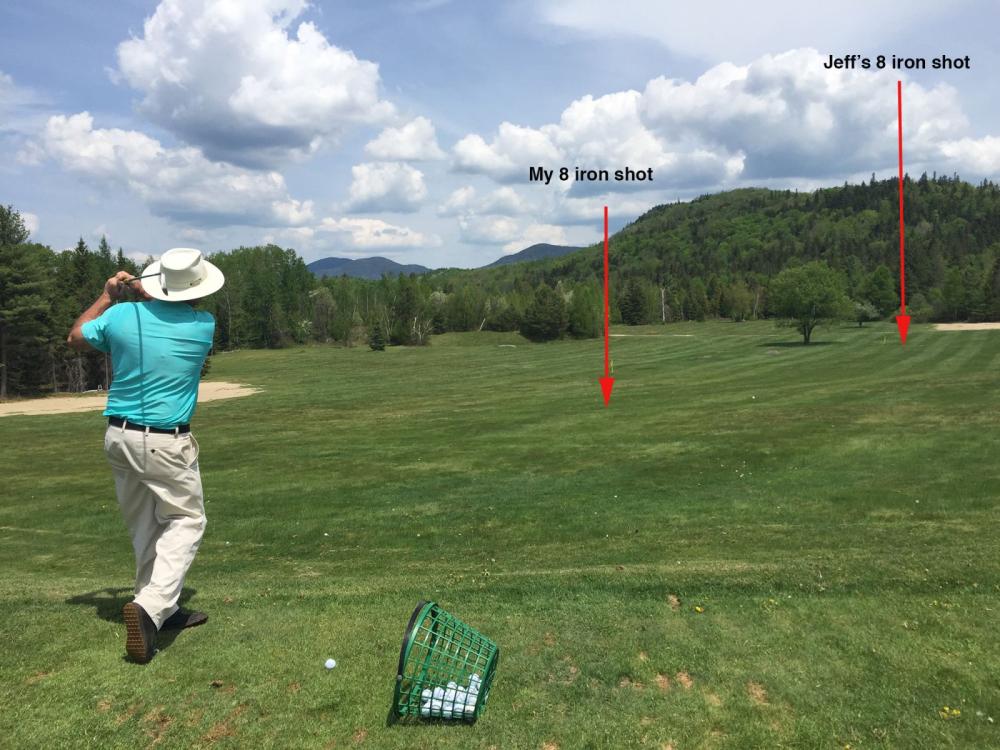 Since I was practically an expert, we decided to pack up and drive by a few of the holes where they've made some recent improvements.
Craig Wood Golf Course
Designed in 1925 by Seymour Dunn, this course has been a popular town-owned layout for decades. It's named for Lake Placid native Craig Wood, who was the winner of the Masters Tournament in 1941 as well as the US Open, 21 PGA Tour events, and a member of 3 US Ryder Cup teams.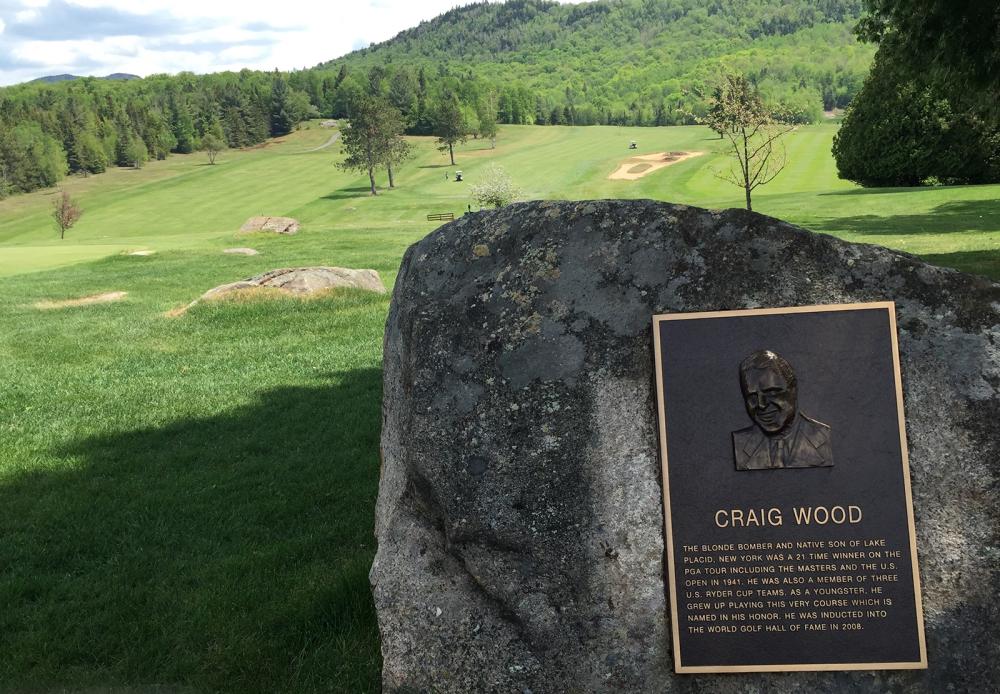 Jeff took me on a quick tour of a couple of holes that have seen some recent improvements via some new cart paths. In general, the fairways are lush, and the greens are in fantastic shape. Notably, the new bridge at par 3 hole 17 is a highlight as one drives into the golf course. The former bridge sustained damage as a result of extreme weather events over the past few years. It's a nice complement to this signature hole with the cool fountain in the background.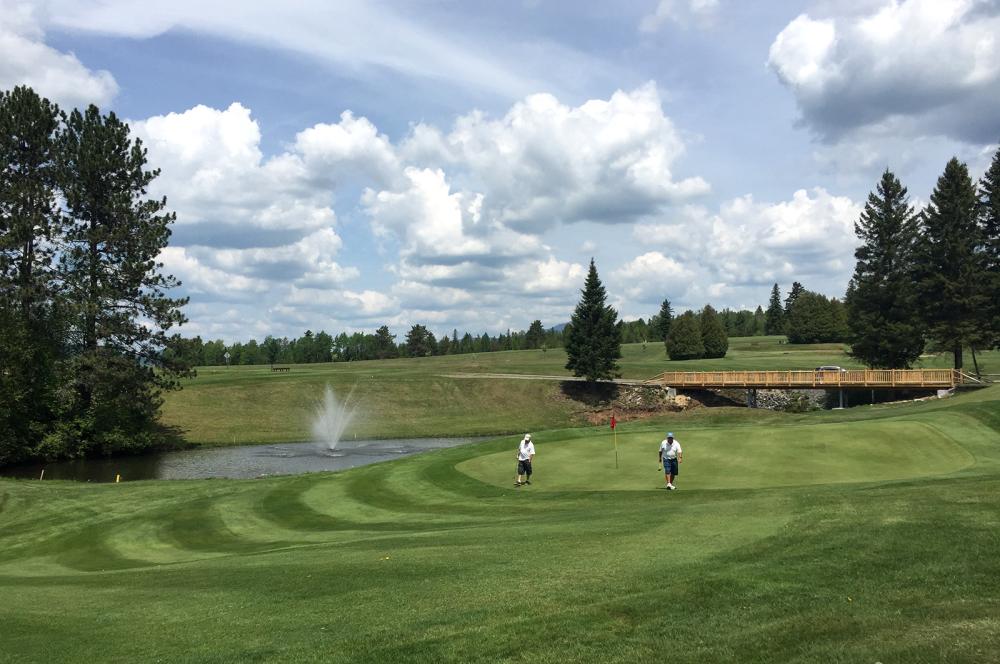 They are adding new ladies' tees on many of the holes, and Jeff's family's logging background came in handy for the clearing he completed last fall on the iconic par 3 hole 13, which I remember as a place where I've lost golf balls in the past.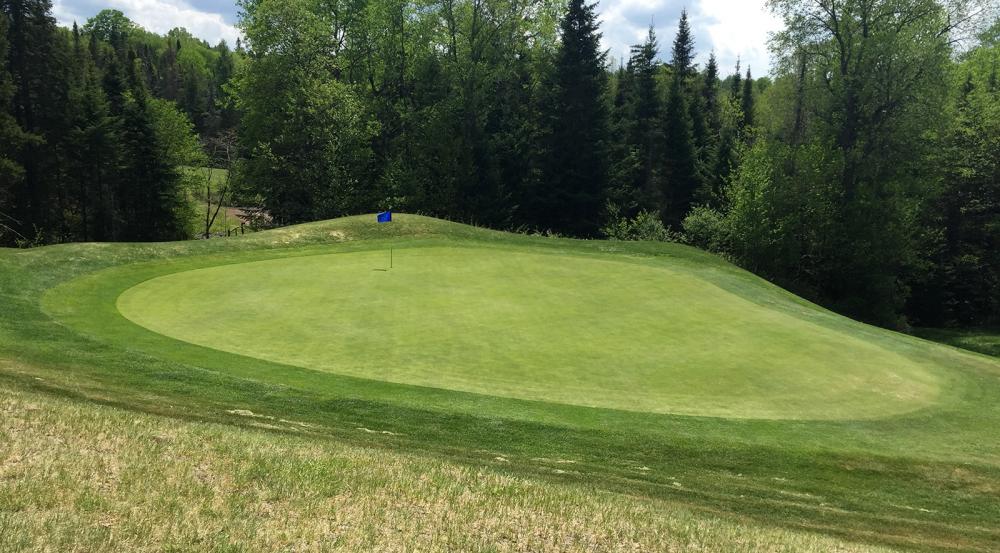 Tee Time
It's spring, so why not get ahead of the game? Jeff Estes offers a variety of courses and leads some youth golf programs at Craig Wood as well, but the PGA Pros at all of the region's courses offer instruction and special programs. Now armed with new knowledge and looking forward to my next lesson, I highly recommend that all levels of golfers take advantage of these experts' advice. (I'm personally going to look into the Whiteface Club's offerings, as J. Peter Martin is teaching women's clinics on Saturdays at 9 a.m.)
As I left Craig Wood for the day I thanked Jeff for his amazing lesson. "That's why I was voted best instructor at Craig Wood last year," replied the only instructor at Craig Wood. (And that witty retort is probably why he's the most popular instructor at Craig Wood, too.)
If it's not already, Lake Placid should be on your list for an annual golf getaway. Choose your lodging, and peruse this link about Lake Placid's links to begin your planning! Another reason I Love NY!
- Kim Rielly is the director of communications for the Regional Office of Sustainable Tourism and a capable golf cart driver.