Lake Placid boasts some of the best golf courses in the Adirondacks. That's probably why it is not uncommon to see large groups roaming around town in golf attire when you visit.
Playing golf in Lake Placid holds a special place in my golfing career. The Lake Placid Club was the first place I ever played outside of my home course in New Jersey when I was growing up. I was 13 years old and my family came up for a figure skating competition that my aunt from California had students competing in. My mother is a former figure skater so competitions are big in our family. While competitions were going on my father and I decided we would go play golf. It left a lasting impression on me because fast forward 15 years and I am now a member at the Lake Placid Club after moving up here in 2017. Funny how things come full circle.
Being fortunate to live and play in Lake Placid, here is where I suggest golfing when you visit or are looking to book a golf getaway.
The Lake Placid Club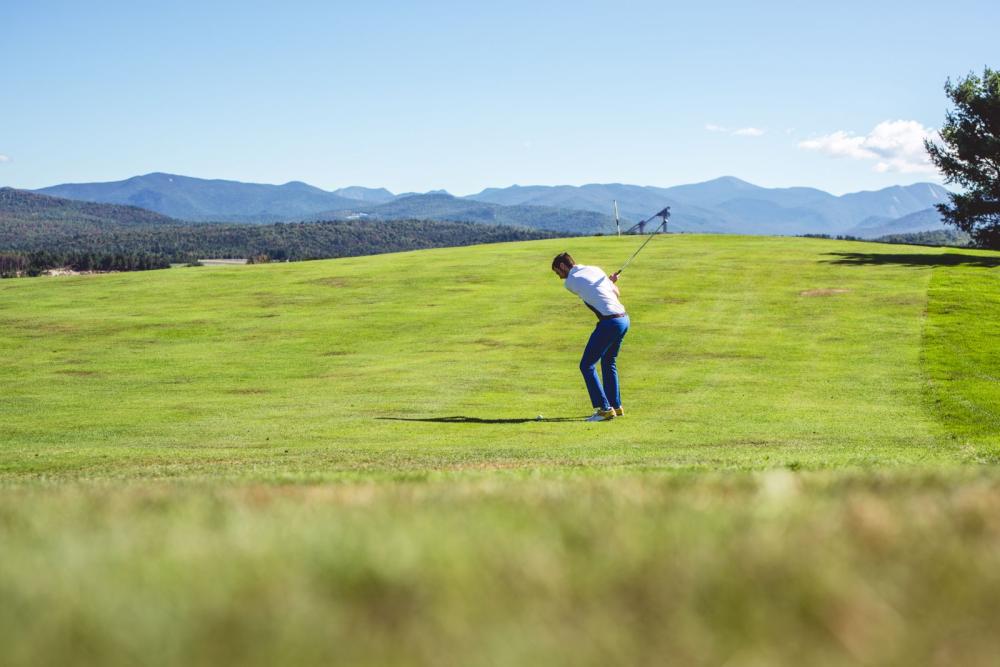 As I mentioned above the Lake Placid Club will always have a special place in my heart. In addition to it being the first place I played outside of my home course in NJ as a kid, it was also where I bought, well my dad bought, my first driver. I had been using a fairway wood as a driver before that. This course, open to the public, boasts two 18-hole courses that have some of the best views you'll find anywhere in the country.
You'll be able to pick from the Links course that stays true to Scottish origins with bunkers throughout the fairways, high fescue that will eat your golf ball, and large wavy greens. Additionally you have the Mountain course. This course was remastered in 1931 by none other than Alister MacKenzie…he designed Augusta National, home of The Masters. It's a big deal in the golfer world and not the only tie Lake Placid has to The Masters; I'll explain more shortly. The Mountain course demands straight shots due to treelined fairways but offers stunning vistas to take your mind off your last shot.
Craig Wood Golf Club
Would you believe me if I told you the winner of the 1941 Masters, 1941 US Open, and 21 PGA Tour events was a Lake Placid native? Fact: Craig Woods was born in Lake Placid, NY, and is now a member of the Golf Hall of Fame (2008 inductee). If you want to immerse yourself in a little golf history while also playing a beautiful course then you've got to visit Craig Wood Golf Course.
This 18-hole beauty will challenge golfers with strategically placed water and bunkers. Sloped fairways will also play into some tricky lies. Nestled in the Adirondack wilderness make sure you take time to enjoy the surrounding views of the High Peaks. They provide a nice calming effect, at least they did for me after hitting many poor shots. Playing at Craig Woods Golf Club is special for me, and it's rich in history and beauty. I plan on making this a regular playing location for the rest of my golf career.
Whiteface Club & Resort Golf Course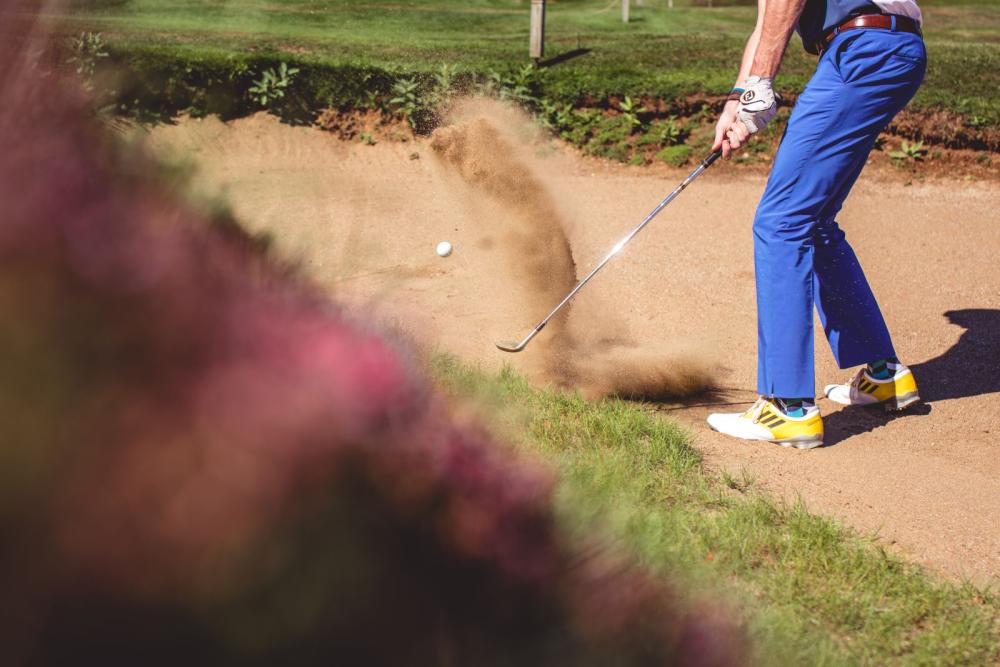 Views, views, and more views. This, as well as a meticulous and challenging championship course is what you will find at the Whiteface Club & Resort Golf Course. This course was number two on my list of places played outside my home course in New Jersey as a kid. I played it two days after the Lake Placid Club course with my mother's old figure skating coach, who was also up for the ice dancing competition.
The course is 18-holes of pure beauty and pristine grass, but it can be pretty unforgiving. Each hole demands accuracy, otherwise you may be on another hole's fairway or in the woods searching for your ball. Trust me, having to try to hit through trees or over them doesn't always end up so well. Risk and reward though, right? Ranked by Golfweek as the #4 classic course and #11 in all of New York state in 2014, you'll definitely want to schedule a tee time here when visiting. Just grab an extra sleeve of golf balls in the pro shop before heading out to have a blast.
While these three courses are not the only ones in the surrounding Lake Placid area, they are the three that I get the most enjoyment out of playing. So grab your clubs, lace up your shoes, and get out there to hit the little white ball around a little bit, or a lot. Lake Placid may just swing you and make you its newest member.
Start planning your trip today!
This week in ADK news: