To many, fall means football season, pumpkin spice season, back to school season, scarf and sweater season, a new season of your favorite sitcom, or some years, crazy political pundit sparring season.
Those things are all fine (except the pumpkin spice - I'm completely over that). But to me, the arrival of fall also means it's time for golf in Lake Placid.
If you've played golf in Lake Placid at any time of year, you're already hooked and probably don't need to hear any more from me on the subject.
However, for those that need more intel, I've drafted the...
Top 5 reasons to PUTT Lake Placid golf on your fall to-do list!
1. Celebrities.
(OK, so they are only famous in the golf world.)
The signature courses here were designed by some of the greats: John Van Kleek, Walter Hagen, Seymour Dunn, Alex Findlay and Alistair Mackenzie — who also designed Augusta National and Cypress Point. It might be tough to find their fan clubs on Facebook, but they made their mark on the Adirondacks' stage, and the layouts they designed are stunning during autumn.
2. Go carts.
Golf carts are like go-carts for grown ups, and you're going to need one, because there are 4 signature championship courses and a pristine 9 to play right in town. Plus, there are additional holes nearby, including the fun 9-hole Saranac Lake Golf Club and the immaculate Scottish-designed Saranac Inn championship course.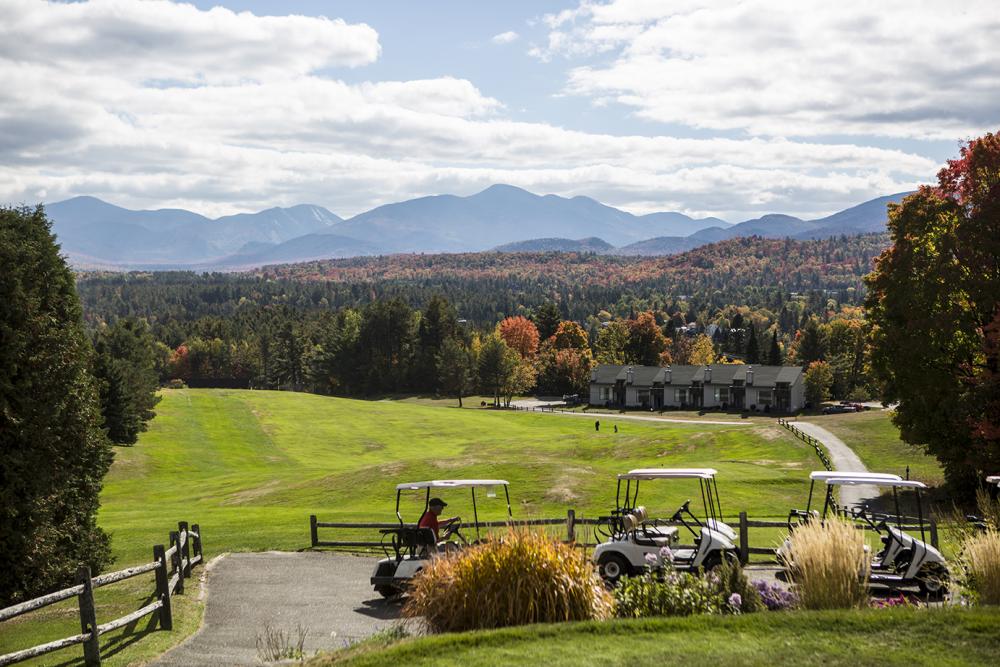 3. Scenic drives.
Sure, actually driving in a car around the Adirondacks to view the spectacular foliage is awesome, but I'll argue that driving a golf ball down the fairways of Lake Placid's historic golf courses is awe-inspiring, awe-mazing, and awe-fully hard to beat.

In fall, the vibrant crimsons, yellows, and oranges of foliage frame the lush green fairways in a dramatic display that almost looks like a fake movie set. In fact, it's so difficult to keep your head down while playing, it serves as a built-in excuse for that missed shot.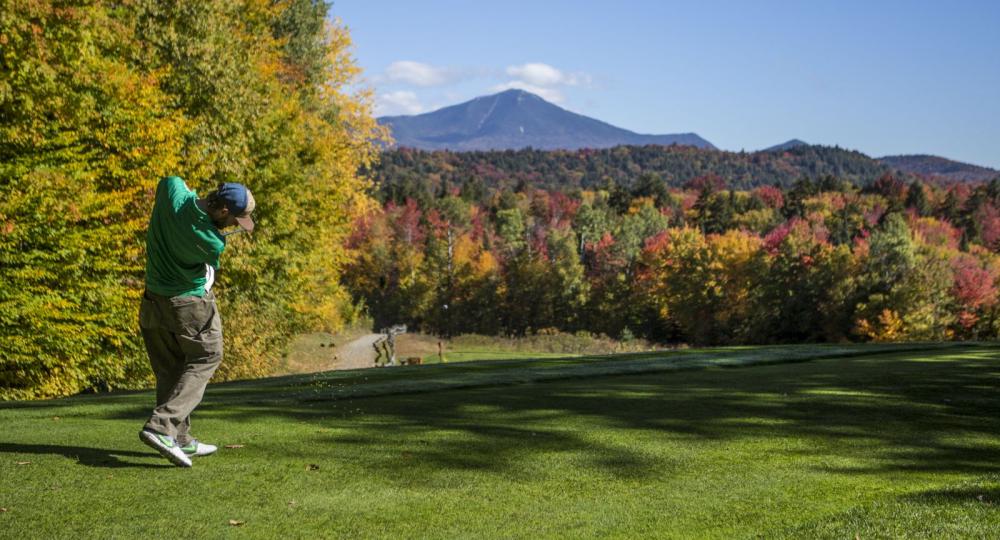 4. Experience.
These challenging layouts have been around for a long time for a reason - they're THAT nice. Craig Wood opened in 1929, and that's the youngest. The Lake Placid Club links course opened in 1909, and the mountain course in 1910. The nearby Saranac Inn opened in 1901, and my favorite for fall, the Whiteface Club, opened way back in 1898.
5. No cons.
All Pros. It's never too late (or early) to take a lesson and improve your game, and the PGA professionals here are some of the best. In fact, J. Peter Martin, PGA pro at Whiteface Club and Resort Golf Course, literally wrote the book!
Well, he actually wrote a couple of books. You get a bonus as he's an experienced instructor AND he is an author of golf history. He's written "Craig Wood the Blonde Bomber: Native Son of Lake Placid" and "Adirondack Golf Courses: Past and Present."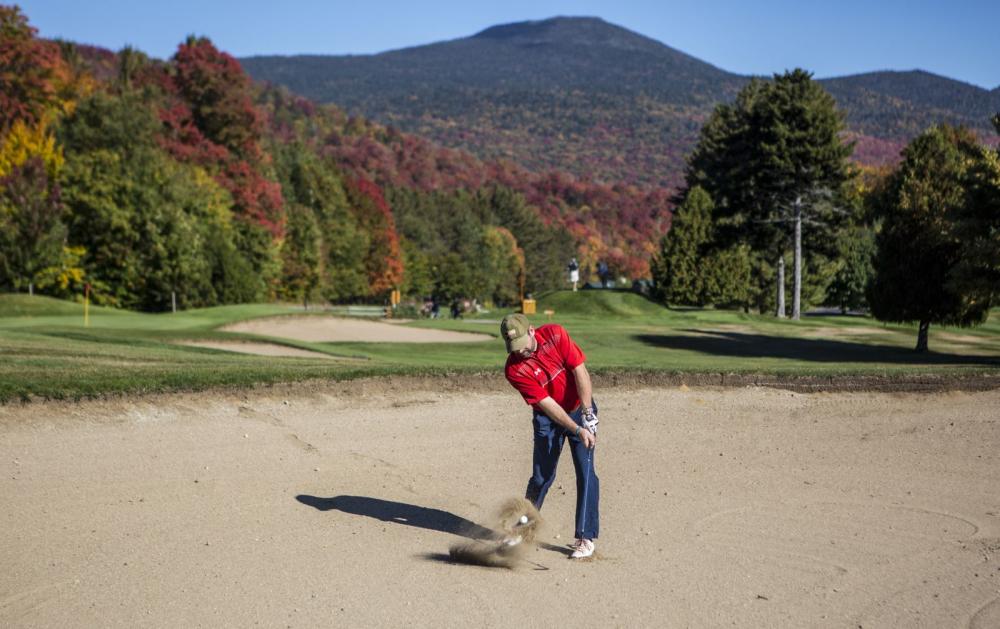 Insider tip
The courses are all perfect, beautiful, and challenging. But for some reason, I like to play Craig Wood in the early season. Mid-summer is when I hit the links at Lake Placid Club and Saranac Inn, and in the fall, it's the Whiteface Club and its tight, tree-lined fairways.
That seems counterintuitive in a way, but playing at the Whiteface Club during the Adirondacks' crisp and colorful fall is almost magical. For mediocre golfers like me, the challenge of hitting the ball BETWEEN the trees (the fairway) is enhanced by the added challenge of finding it amongst the fallen leaves when it lands. (Here's the tip: buy some of those bright, neon colored balls - an Adirondack fall must-have). Simply being in those surroundings is more than worth the treasure hunt. The mountain views are fantastic, and the fairways, with all of those trees, are a technicolor treat for the eyes.
Apres golf
A full or partial day of fall golf in Lake Placid is just part of the experience. Relax at any of a wide range of accommodations, and enjoy an array of dining options (pumpkin spice included, I'm sure).
And for those who don't play golf (gasp) - we've got alpine streets lined with shopping prospects, significant history and cultural events, nearby natural wonders, and a host of possible outdoor recreational activities.
Either way, you're teed up for a perfect day!