Fall is a wonderful time for a couple getaway.
The blazing foliage of our scenic vistas creates a fine reason to explore together, sharpened appetites in the cool air make for wonderful dining experiences, and snuggling in front of a roaring fire has a deservedly delightful reputation.
Here are some tips for making it fantastic.
Alone time
The essence of romance is time that is both together and alone. There are lots of places to have a forest path or slice of pond all to ourselves.
While fall is a fine time for active hiking, with its cool temperatures and vivid scenery, there's just as much enjoyment to be had from a slower pace and an easy route. If you want to do more strolling hand in hand than conquering a challenge, excellent choices are Henry's Woods, Roaring Brook Falls, or South Meadow.
These are all various combinations of short, flat, and well-marked. They all give a wonderful sense of peaceful nature, along with a lot of privacy and, especially, a sense of endless time.
Never be in a hurry when it is couple time.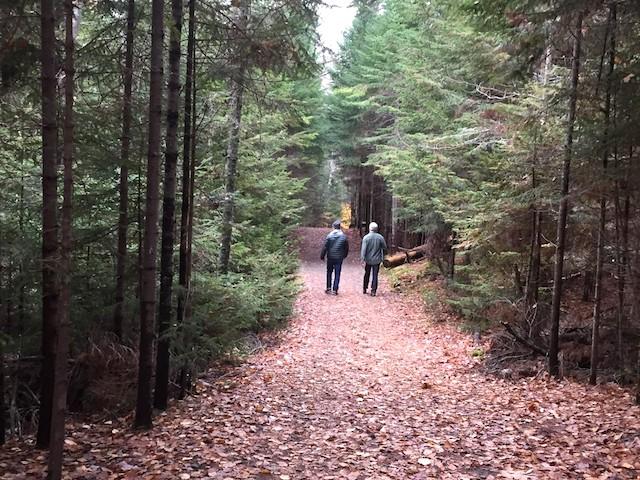 Don't let a brisk breeze keep you from exploring Mirror Lake from the water. That water is still warm, and we get twice the scenery thanks to the reflections on the water.
Stop by Mirror Lake Boat Rental for a boat built for two, like one of our famous resort paddleboats. There are also aqua cycles, canoes, rowboats, sailboats, and even electric boats.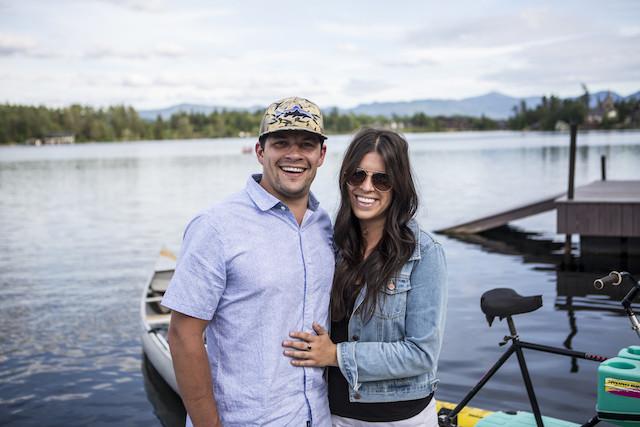 There's a paved pathway all the way around the lake for a lovely scenic walk. Or you can do it in high-tech style, because they even rent Segways!
Pro tip: Start out between the church and post office, and head toward the toboggan chute and town beach. This will let the walk end in our fun downtown for shopping, dining, and treats.
Find more ideas in our blog post, Four Views You Can Walk To.
Feast for the senses
A relaxed breakfast and an unwinding dining session are one of the enjoyments of a great couples getaway. Whether it's a craft beer and a gourmet burger, or craft cocktails and a full dinner from appetizer to dessert, there's a place for that.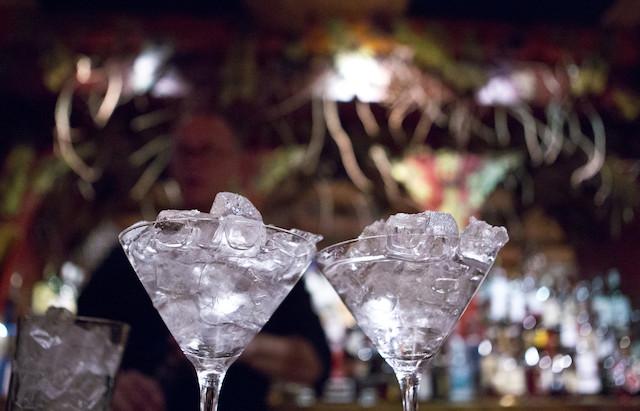 A way to get more focus on each other and "have the place to yourself" is to time-shift our meals to take advantage of off-times. Go to breakfast or lunch, late. Or have dinner early, with plans to go elsewhere for an apertif or dessert when the peak has passed.
One favorite fall activity is to focus on fireplaces. Sip a beverage by the fire, such as in a soaring great room like the Crowne Plaza or the Whiteface Lodge & Resort, and especially one with an outdoor fire pit, like Top of the Park. Put on those cozy sweaters and find the special fun of different layers of warm and chilly.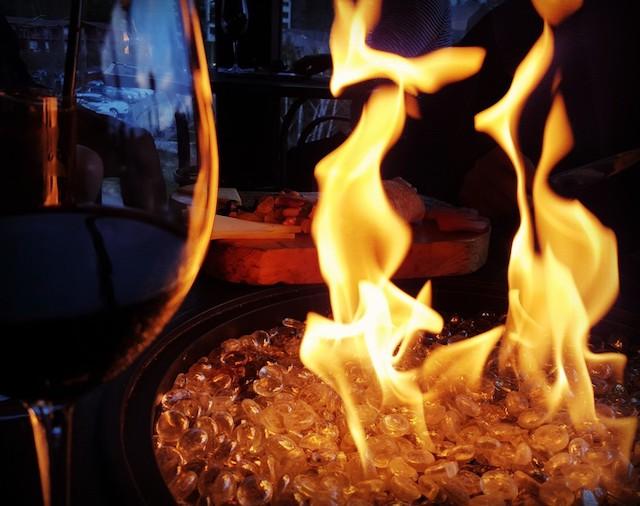 One of the things that will make your Adirondack stay is to enjoy the Great Rooms in resorts where dinner and drinks are served. Staring into the lively flames and having an intimate chat is something special no matter what else we do that day.
Get more ideas from our newest dining places in our blog post, New Digs on the Block.
Speaking of flames
Oh, right, you came here to see the stunning foliage. There's some unique ways for experiencing our gorgeous vistas that are exciting and different.
Our Flaming Leaves Festival is all about celebrating the joys of this season. This two day celebration is held at the Olympic Jumping Complex, with blues bands, barbecue, and North America's top ski jumpers soaring through the air. Enjoy lawn games, craft vendors, and tents devoted to beer, wine, and cheese.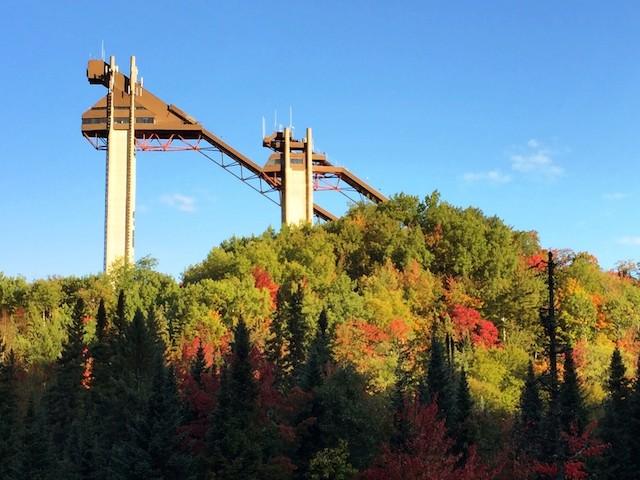 Beer fans won't want to miss the Lake Placid Brewfest, which lasts all day, and the Whiteface Mountain Oktoberfest, which offers the opportunity to ride the gondola to the top of Little Whiteface. This glass-enclosed ski lift gets slowed down in the fall, so people can ride with great views of all the wonderful red, yellow, purple, and orange leaves.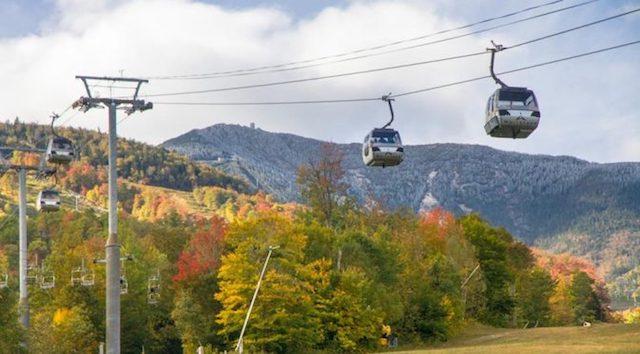 Explore our top ways to get here with our blog post, You CAN get here from there.
Start with the right lodging. Revel in our dining. Discover the joys of a couples spa visit.
---
This week in related ADK news: