This blog has been updated for travel in 2023.
Top 5 ways to travel to Lake Placid
So you want to go to Lake Placid, eh? Of course you do! Everyone does, because it's an amazing place to visit any time of the year. But what's that you say? It's too hard to get here?
FALSE! It's not hard to get here at all. In fact, the journey here is all part of the fun. (Life advice as well as travel advice, my friend. I'm like a wise old lady, except I'm super young and not old at all. Ok, whatever, I'm in my 30s.)
1. Automobile
If you have a car, driving is a snap. Those coming from the New York City area can just get on the thruway, I-87, and travel north. It's a few hours of easy highway driving, and you can even stop off in Albany along the way for a delicious lunch or to see some of their wonderful historical sites.
Once you enter the Adirondacks on the Northway (which is what I-87 is called above Albany), the scenic views begin. In fall, it's fun to drive north and see the slow progression from green leaves to all the vibrant reds, oranges, and yellows of an Adirondack autumn.
As you take exit 30 to get off the Northway, the views only get better. You'll travel past waterfalls and lakes, cliffs and mountains. And you'll get a chance to pass through Keene Valley and Keene. Make sure to stop for a bite to eat, or to browse some of the cool shops you'll find there.
The drive takes a total of about five hours, but with all there is to see along the way, it won't feel like it. Before you know it, you'll be rolling into Lake Placid, ready to start your perfect vacation!
2. Motorcycle
Same as the above, but WAY more fun. But this only works if you're capable of packing super light, which some of us (ahem — me) are not.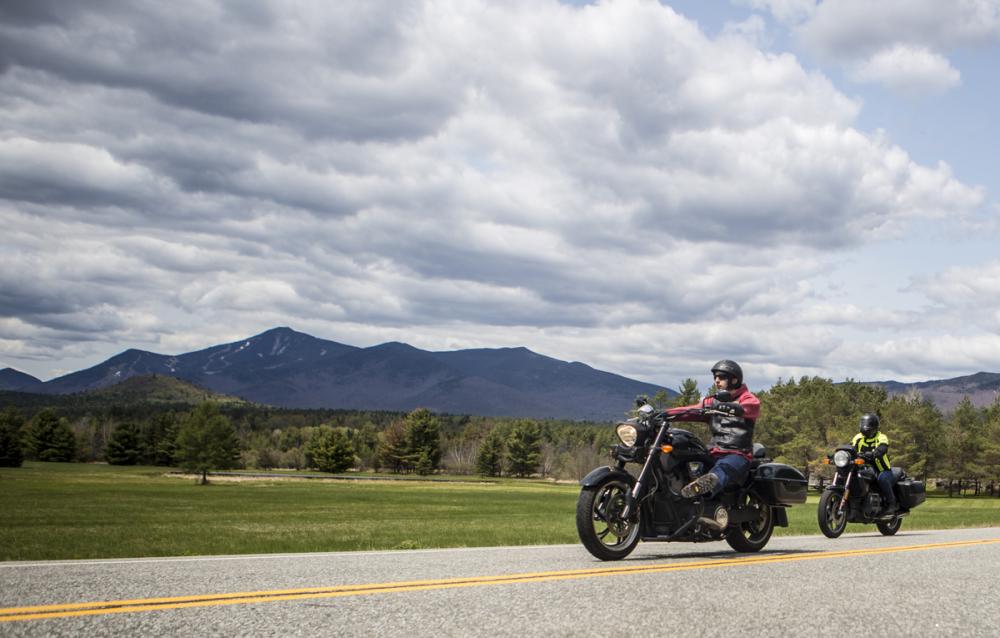 3. Fly
If you don't feel like messing around, fly on in! But don't tire your arms out — there are a few options to fly here in an airplane. Cape Air flies direct flights from Boston's Logan airport to the Adirondack Regional Airport, just outside of Saranac Lake, three times a day. The Adirondack Regional Airport is super cute, staff there are helpful, and they make your trip a breeze. If you're hungry, refuel right at the airport — the ADK CAVU Cafe is excellent — then rent a car or take a taxi for the 20-minute drive to Lake Placid.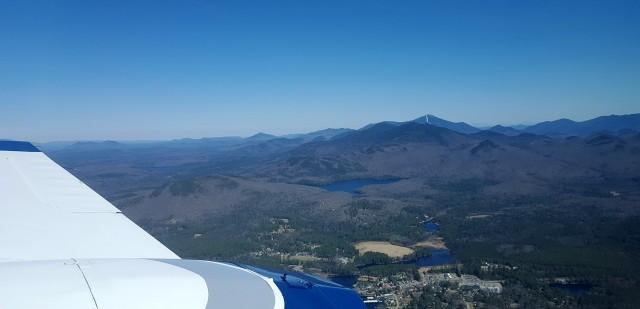 You can also charter a flight into Lake Placid's own airport with Adirondack Flying Service.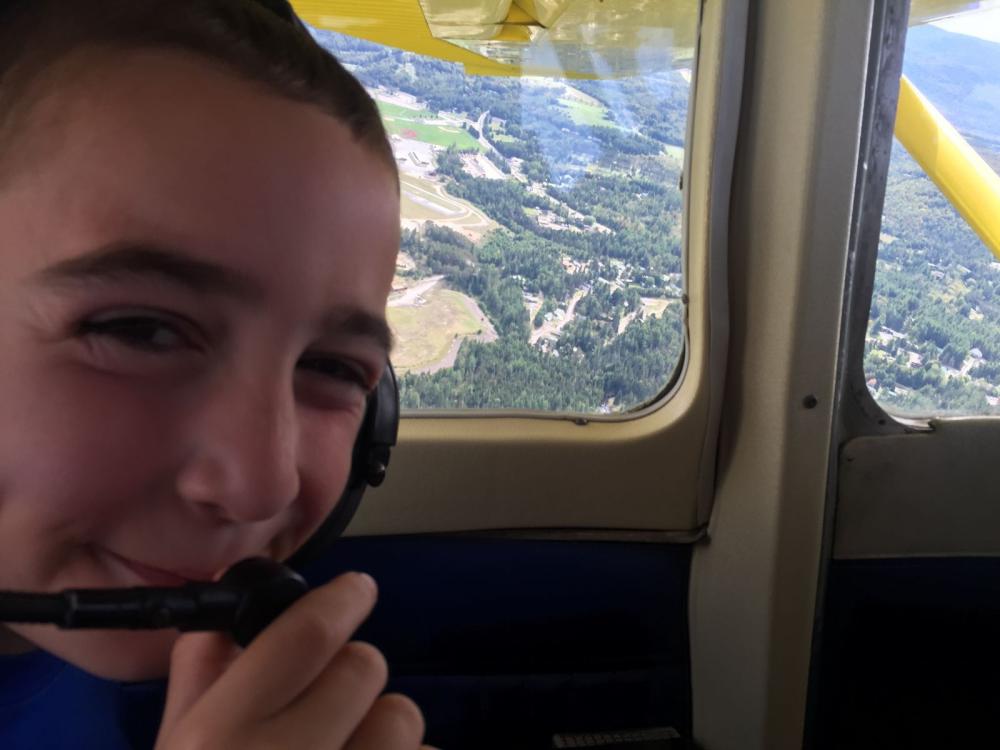 We're also an hour away from the Plattsburgh International Airport, and about two hours away from the international airports in Burlington, Montreal, and Albany.
4. Train
I'm going to get real with you for a minute: My ABSOLUTE FAVORITE way to get anywhere is by train. It's just SO COOL. There's something so old-school about it, while still feeling modern and luxurious when you're doing it.
So if I were looking to travel from New York City to Lake Placid, taking the Adirondack line here would absolutely be my first choice. Hop on the train at Penn Station and travel all the way to Westport. There, you'll transfer to the Amtrak Thruway Shuttle, a bus that will bring you the remainder of the way to Lake Placid.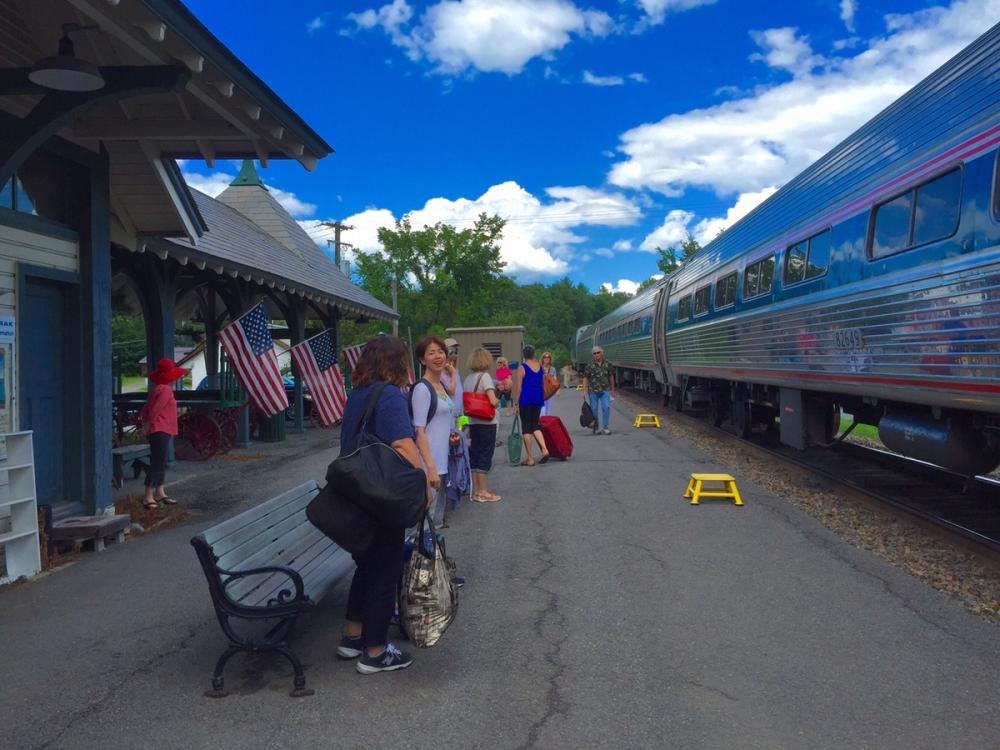 Taking a train is the perfect way to travel if you need to get some work done and can't waste time staring at the road while driving, because the train has free wifi.
Or if you're more into checking out the scenery, choose a window seat and keep your camera at the ready.
PS - If you choose the train, get me a ticket too, won't you?
5. Bus
The bus has a lot of similarities to the train, but it allows for more flexibility, as it has a bunch of more stops that it services. Adirondack Trailways will pick you up from a wide variety of locations and bring you to Lake Placid (as well as Keene, Keene Valley, Schroon Lake, and Saranac Lake). The main line that Lake Placid is on runs from Syracuse to Albany and then north, but you can easily take the bus from New York City to Albany, and transfer to the bus to Lake Placid there.
The bus drops you off at the Olympic Center, so you're plopped down right in the middle of the action in Lake Placid, ready to invent your own perfect day!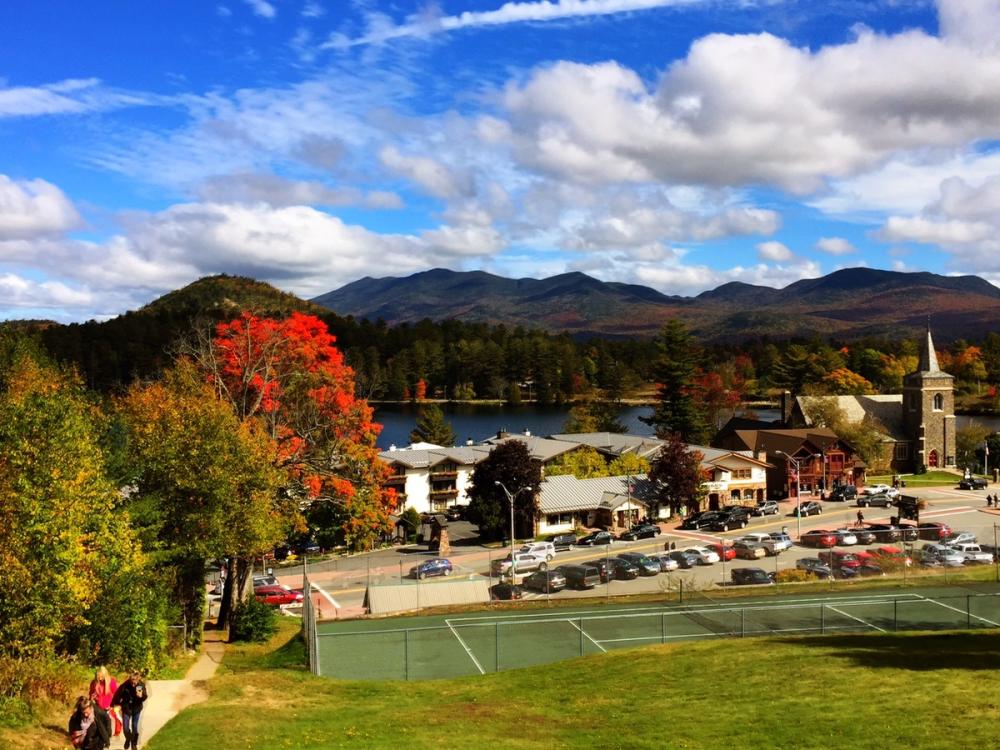 Of course, it's just as easy to get here from the east, north, and west! Check out our cheat sheet of driving directions, and plan your trip today!