You'll need to drive to hike some of the biggest mountains in the region, but there is plenty of scenery right in Lake Placid. Why not stay in town? Read on and we'll have you tossing the car keys aside and setting off by foot or bike to four of our favorite jaw-dropping destinations.
This little gem rises 460 feet above the eastern shore of Mirror Lake. See that big bald spot on its face? That's your destination and there are few easy Adirondack hikes with a better view. About a half mile from the trailhead, you'll reach a fork. From here there are two ways to tackle Cobble: The 0.8 mile route, right, is pretty steep, while the 1.6 mile route, left, offers easier grades. Take your pick, or make a loop and see both. Either way, be sure to pay attention to the signs, as the trails intersect several other paths and private land. The short and long routes converge just before the 2,343 foot summit, one of the best picnic spots anywhere.
Get there: From Main Street, follow the paved Mirror Lake Drive walkway in either direction to the entrance to Northwood School (read more about the walkway loop, below). There is a trailhead parking area 200 yards up this entrance road, on the left.
If you're anywhere near the northern end of downtown Lake Placid, you're also near the village's namesake lake. At Brewster Peninsula, you'll find 2 miles of easy trails to explore. They're all worth checking out, but we'd be remiss if we didn't recommend the Lake Shore Trail in this list of easy Adirondack hikes and walks. It's exactly what it sounds like — a scenic, mostly flat, 0.4 mile trail that follows the shore of Lake Placid lake to a dam. Take your time enjoying stunning views across the water before meandering back to town.
Get there: Follow Main Street north through downtown and continue to follow it as it swings left and climbs a short hill. Turn right on Peninsula Road — it looks like the entrance to a hotel, but you'll see a large DEC sign for the trails — and follow it, bearing left at the next intersection. The trailhead and parking are on the left.
That beautiful body of water in downtown Lake Placid isn't actually Lake Placid — take a look above to get there — it's Mirror Lake. Yes, it's smaller than Lake Placid, but it's also highly accessible and totally scenic. Start at either end of downtown and simply make the easy, 2.7 mile loop along the sidewalk around the lake. There are plenty of things to do along the way — go shopping or dining, visit the state boat launch at the northern end, or bring your swimwear and go for a dip at the sandy public beach on the southern end.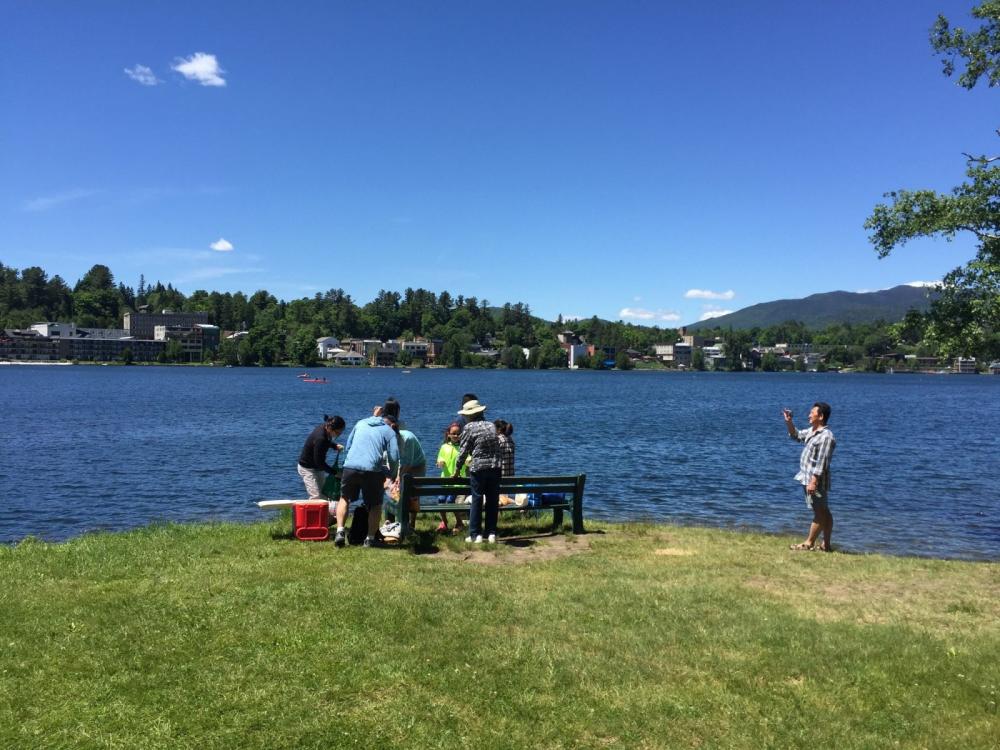 Get there: Begin anywhere downtown, pick a direction, and start walking.
This lovely spot was preserved as an undeveloped space in downtown Lake Placid to honor Mildred Uihlein, who worked to maintain such spots in the village. Pay it a visit and you'll appreciate her determination. The mowed grass slopes down to Mirror Lake — pack a picnic, pick a spot, and watch loons and kayakers drift by, or turn your attention to the horizon and enjoy views of Whiteface, Cascade, and Gothics mountains. Show up on one of six select Tuesday evenings in the summer and you'll be treated to free live music courtesy of the Songs At Mirror Lake concert series.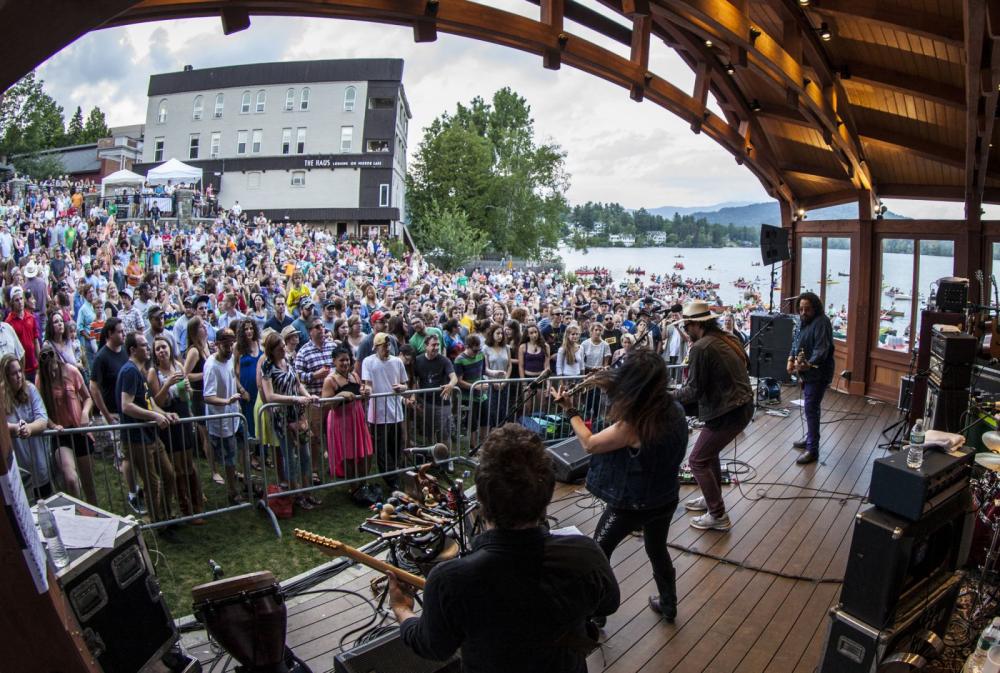 Get there: If you're downtown, you're practically already there. Just walk along the main strip and you'll see Mid's Park about halfway down, on the Mirror Lake side of the road.
---
There's nothing like a good meal after an outing. You're already in town, so why not get dinner, then relax with a craft beer or some entertainment — you've earned it!