Lucky you! You're in Lake Placid, the sun is shining, and the entire day lies ahead. The problem is, there's a lot to do and never enough time to do it all. Don't worry! Six locals are here to offer up their versions of a perfect Lake Placid day. Get some ideas, then have fun inventing your own perfect day!
The lone wolf
Twists, dips, and turns through ever-changing scenery. That's a ride through the Adirondacks.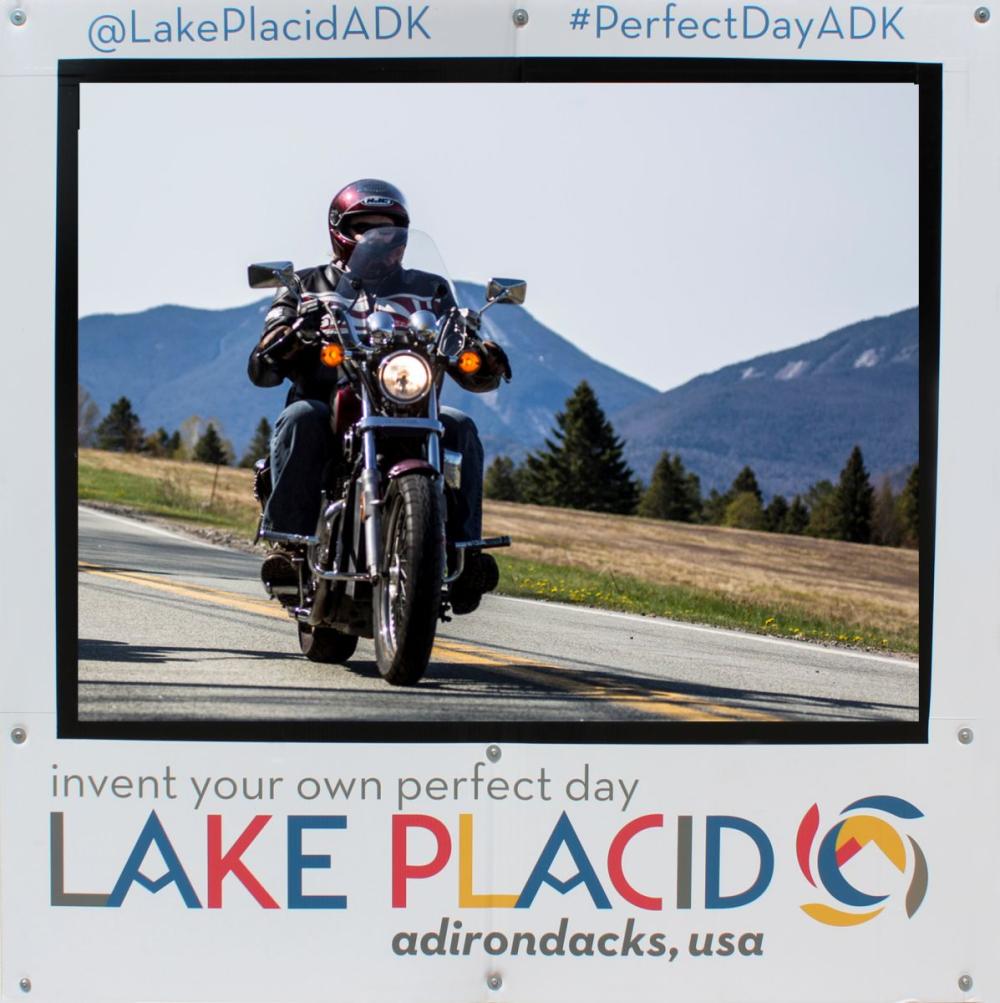 Glenn's perfect day begins and ends on his motorcycle. He starts by riding through downtown Lake Placid, then he's off to Wilmington — a route that passes through Wilmington Notch via Route 86, a snaking, cliff-bordered, whitewater-studded stretch at the base of Whiteface Mountain. At the four-way intersection in Wilmington, Glenn recommends taking a left to ride to the 4,865-foot summit of Whiteface. The view from the fifth-highest mountain in the Adirondacks is simply stunning, a scene of lakes, jagged peaks, and vast forest.
After descending the mountain, Glenn heads straight at the intersection and makes a lunch stop at the Little Super Market, where he grabs one of their enormous sandwiches. Continuing on, he says a ride over the covered bridge in Jay is a must before following Route 9N south through the gently winding river valley into Keene.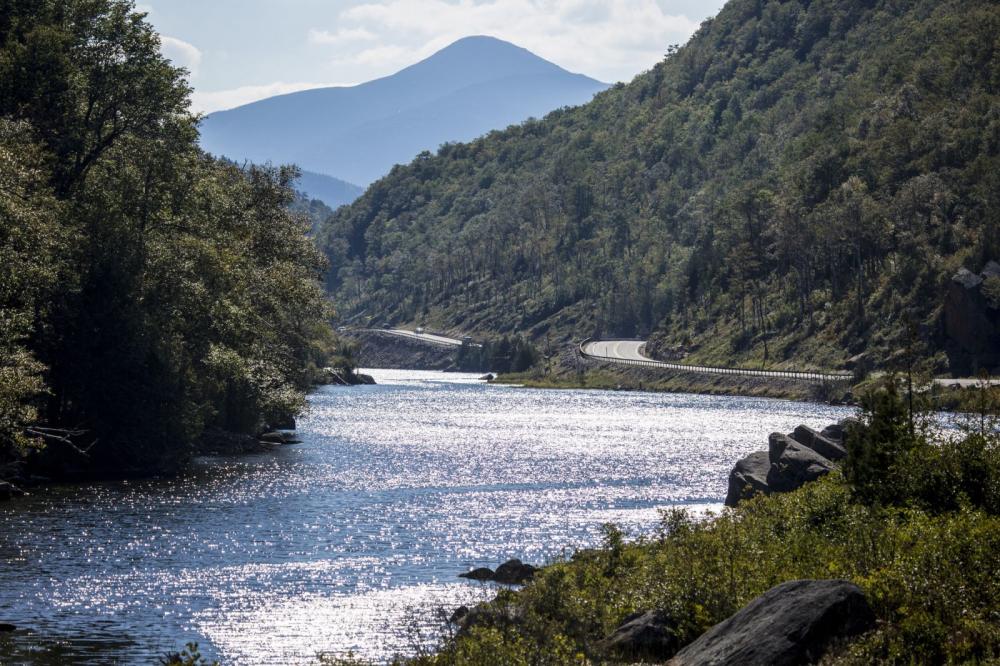 In Keene, Glenn turns left on Route 73 and enjoys views of the High Peaks before turning left on Route 9N to head into Elizabethtown.
"If you haven't done so already, gas up in E-town," Glenn said. "The next leg goes through some pretty remote areas, and there aren't any gas stations until Keene Valley."
Glenn turns right on Route 9 in Elizabethtown, follows it around Giant Mountain, then turns right on Route 73. After winding down into Keene Valley, he recommends parking in the large Giant Mountain parking area on the right and making the short, level walk to the base of Roaring Brook Falls.
Saddling up, Glenn follows route 73 west to Lake Placid, enjoying the small towns, big mountains, twisty run through Cascade Pass along the way. About halfway through the pass, there's a steep driveway that angles down to the left. Pull off here and you'll find yourself between Upper and Lower Cascade Lake, a perfect place for a swim before off the 95-mile loop by returning to Lake Placid.
The trail runner
A fast summit, a late brunch, and an afternoon relaxing. That's a perfectly fulfilling day in Lake Placid.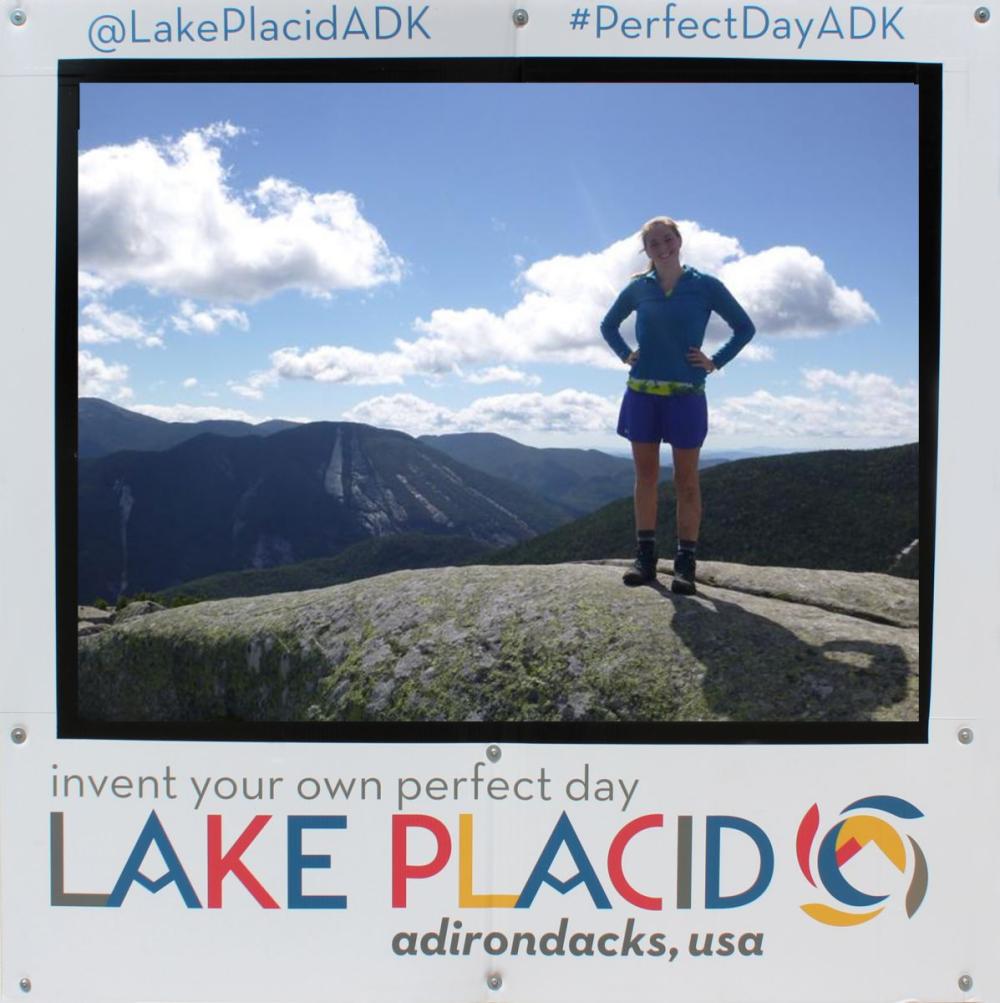 Mary's alarm goes off around 3:30 a.m. and she's out the door soon after. Jogging up the Wright Peak trail before sunrise means having the woods to herself. The birds wake as she huffs and puffs toward timberline, where the morning rays accent the expanding view.
"It's quiet in the mountains early in the morning, and I like that," Mary said. "It's rare to have a summit to yourself in the summer — it can happen if you start early!"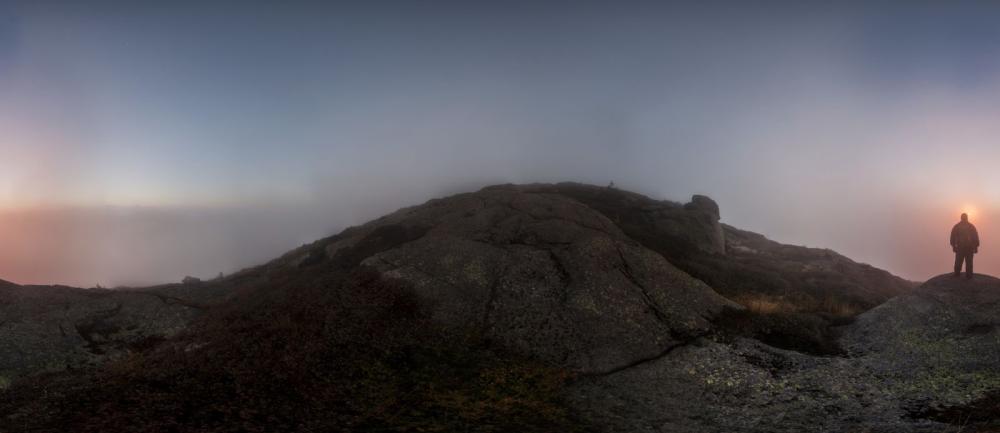 If she has the energy, Mary might leave the 4,587-foot summit and ascend its loftier neighbor, the 5,115-foot Algonquin. Either way, she passes plenty of hikers on her way down and makes a beeline for the Breakfast Club, where a breakfast skillet awaits.
"It basically comes with the perfect sides for your eggs. Vegetables, meat, and cheese," Mary said.
Next, it's a swim at Cascade Pass — she might see Glenn there — and a trip into Keene Valley for dinner at the Ausable Inn, which has a nice deck for early evening summer dining.
"It's always a burger after a day in the mountains," Mary said. "And don't forget pie at the Noon Mark Diner afterward!"
The foodie shopper
A little of this, a little of that, and a whole lot of fun. That's a shopping day in downtown Lake Placid.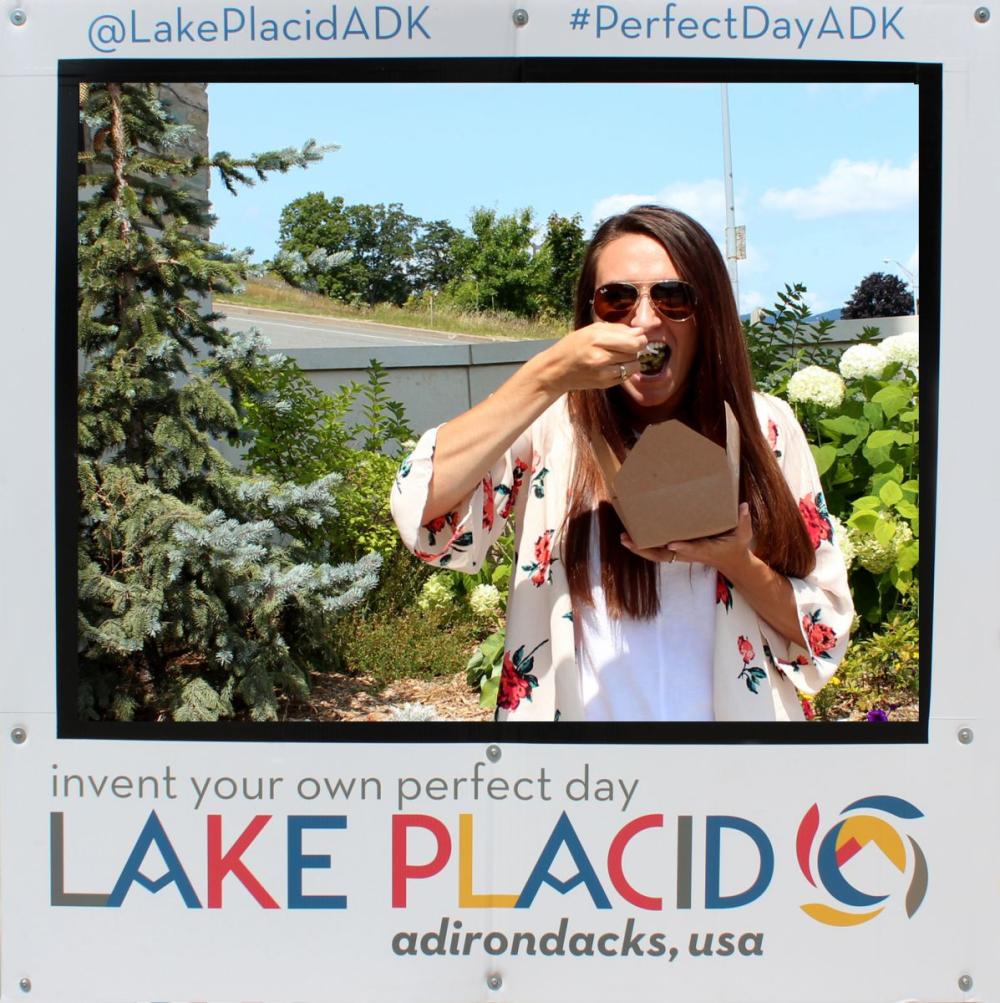 Brooke likes to start in style with a Flaming Rooster — a large, perfectly prepared breakfast burrito — at the Farmhouse Cafe.
"It's basically breakfast in a wrap," Brooke said. "Of course, I then have to work that off by shopping."
To do that, Brooke heads up the hill to Lake Placid's main strip, where all kinds of shops await. There are places to buy books, toys, souvenirs, outdoor gear, and specialty items like hand-blown glass. That's all nice, but what Brooke is really after is clothes, and there are plenty of places to find that.
She pops into shop after store after store, trying on different outfits and buying the things that stand out. In between stops there are views — Mirror Lake is spotted between buildings and the High Peaks dominate the horizon down the road.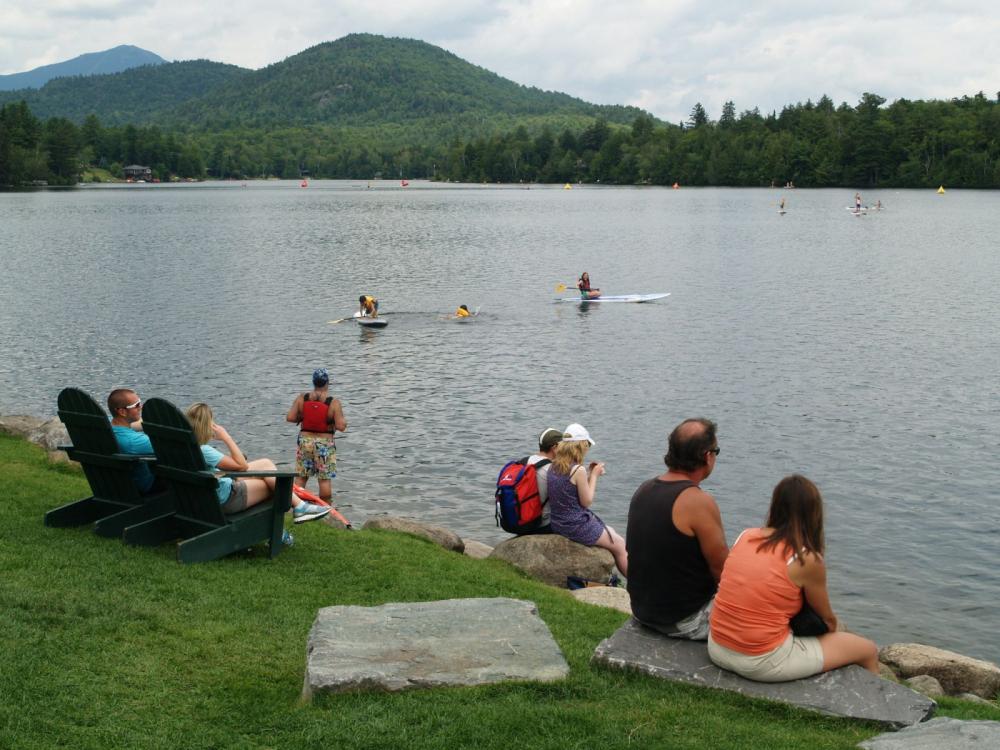 After all of that shopping, Brooke said it's time for lunch at The Good Bite Kitchen, which she describes as "good, inventive, vegetarian food." There's some space inside to eat, but Brooke recommends a picnic at Mid's Park. The mountain scenery is tempting, so a short hike to the view on the Plateau Trail in Henry's Woods follows lunch.
Properly exercised, but not ready to call it a day, Brooke enjoys a couple of craft sour beers and dinner at Big Slide Brewery & Public House. Not enough? Brooke says head back downtown for some drinks at Wiseguys Sports Bar & Grill.
---
We've covered some ideas for shopping, dining, and hiking, but there's always more to see and do in Lake Placid. Be sure to tune in for "A Six Pack of Perfect Days — Part 2" to get more ideas, and leave your own tips for a perfect Lake Placid day in the comments section!
---
This week in related ADK news: