Cross-country skiing opportunities in the Adirondacks are as abundant as the snowflakes that cover the mountains. We have great skiing literally right outside the door! From skiing through the backcountry to exploring groomed centers, there is something for every skier and every ability.
Recently, a new host has taken ownership of a local cross-country ski center. In April of 2022, the Adirondack Mountain Club (ADK) officially moved into Cascade XC Ski Center, which had been operated by the Jubin family since 1979. ADK has taken steps to help preserve the Cascade legacy while supporting new growth by offering new opportunities.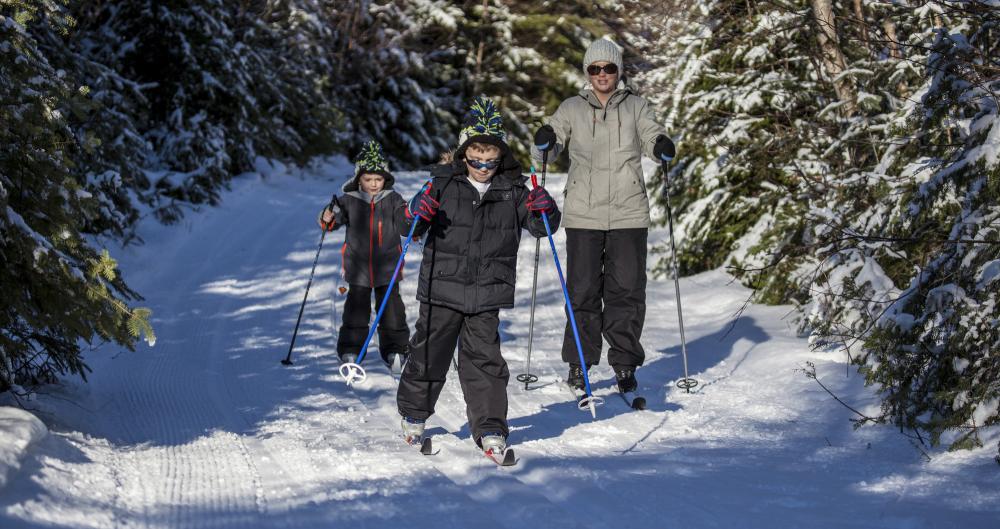 With winter approaching, it's time to get excited for ski season! Here are 5 things you need to know about Cascade Welcome Center.
1. Anyone can ski here!
New to cross-country skiing? No worries, Cascade staff can get you out on the trails in no time! Whether you've been skiing since you could walk or you're completely new, you'll be at home here. Professionally groomed trails create wonderful conditions, and tracks, a groomed center staple, will be set as weather allows. Many of the trails at Cascade are beginner-to-intermediate friendly (but there are some fun, exciting downhills for those looking for a little more adventure).
There is also a fully stocked rental area, with cross-country skis, snowshoes, microspikes, and bear cans, so you can learn without the expense of buying all new equipment. Rentals are available for adults, and kids!
2. There have been incredible trail improvements
Bringing an experienced professional trail groomer to the staff has helped ADK improve a trail system that will make you want to come back to Cascade again and again. Crews have hung up new signage, marking every trail junction, and done a ton of side cutting to make trails wider and more manageable. New trail maps will be available at the front desk as well.
If you want to know how the trails look, condition-wise, you can either call Cascade Welcome Center, or visit Trail Hub, a website used to update trail conditions in real-time. Green trails are open, red are closed. It's as easy as that! By clicking individual trails, users can also see if they have been groomed, tracks set, or if conditions are variable.
3. There will be a variety of programming this upcoming season
From beginner skiing clinics to guided naturalist snowshoe hikes, there will be a wide variety of programs. Join naturalists for snowshoe walks under the stars, mellow birding trips, or learn about snowflakes in the lodge. ADK programs equip participants with the knowledge needed to have a safe and low-impact experience in the outdoors. Good stewardship of our public lands and waters stems from learning what makes them so special!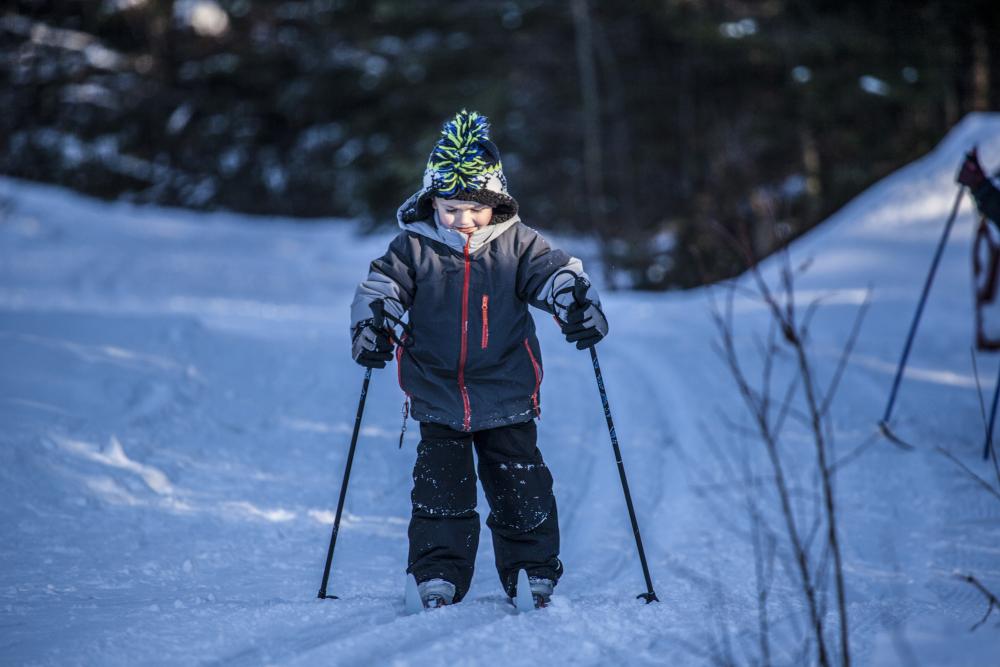 4. It's more than skiing
In addition to cross-country skiing, visitors to Cascade Welcome Center can snowshoe along woodland trails, enjoying the magic of winter. But Cascade's reach goes beyond property lines. Operating as part ski center, part welcome center, travelers and visitors are encouraged to stop and ask expert staff questions about High Peak hiking, trail conditions, outdoor gear, and what to do in the area. Need help planning a hike? Ask the helpful staff at Cascade! Curious what gear is most helpful for a backcountry ski trip? Ask the helpful staff at Cascade!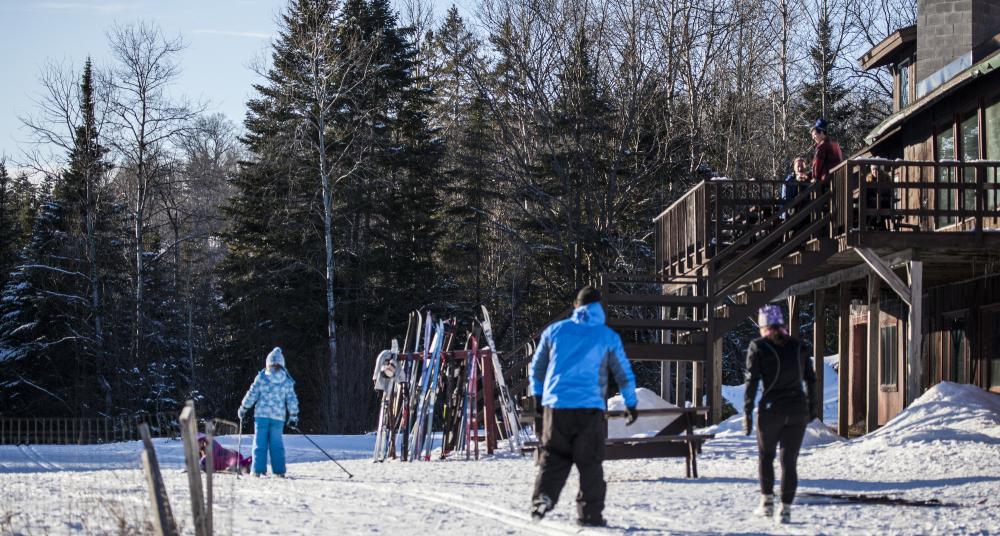 5. Using the trails is not expensive!
There's no sugarcoating it, skiing can get expensive, whether you go alpine or Nordic. But at Cascade Welcome Center cross-country skiing is affordable, and can help ADK with its mission. ADK is a non-profit, with many of its funds generated by members and donations. One of the perks of membership is that you get a season pass to Cascade Welcome Center! So, for $50, you (a single adult, for example) can ski for free, support trail maintenance, help save alpine vegetation, get discounts on ADK merch and lodging, and, most importantly, get countless opportunities to give back to the wild places we all love. For those who are not members, trail passes are included in rental fees or sold separately.
And speaking of great deals, the popular consignment ski rack is still going strong at Cascade. So if brand new skis or boots aren't in your budget, check out the selection of used equipment!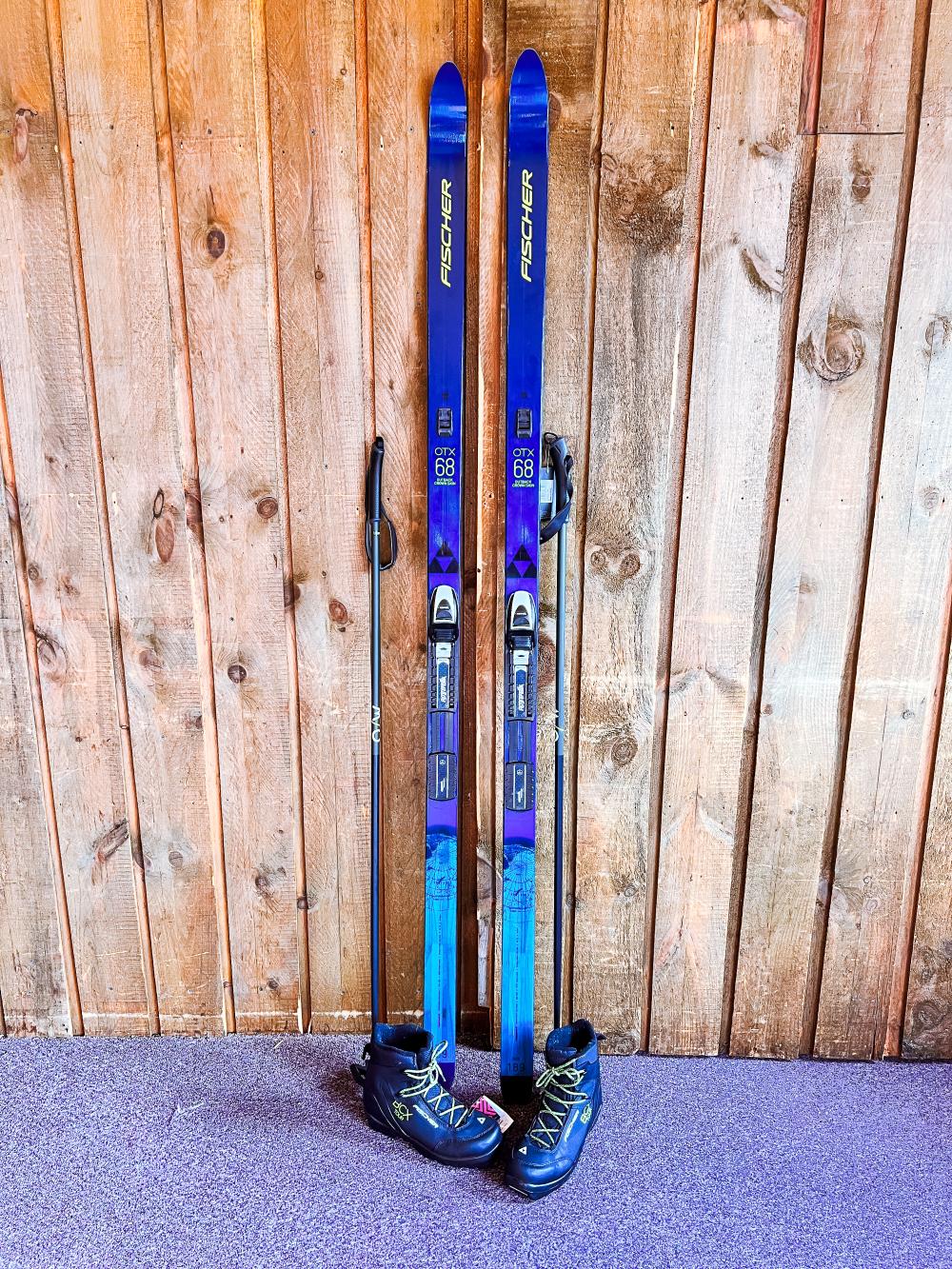 Get the gear, have some fun
Winter is the best time of the year, so make the most of it by cross-country skiing! (That's what I always say, at least.) Cascade Welcome Center has new gear for sale and a full retail shop so you can get the gear you need to spend time outdoors this winter safely. Make sure you stop by to chat with staff, check out the newly designed retail store, and enjoy the great views from the lodge's Great Room! Afterward, head to downtown Lake Placid for some shopping and dining to round out your day. Think snow, and have a great winter! (And when you stop at Cascade Welcome Center, tell them Janelle sent you.)