Lake Placid Hiking Challenge
You were hoping to relax a little on your Lake Placid vacation, right? Summiting all 46 High Peaks is a worthy challenge, but it's also a difficult feat to accomplish. Seriously, completing some of these mountains requires 15+ miles of hiking and climbing and gaining several thousand feet of elevation gain. Luckily, there are easier ways to enjoy nature that still deliver awesome views — and they'll have you back in town in time for dinner.
Start with the Lake Placid 9'ers, a hiking challenge designed to get seasoned hikers and newbies alike to some of the Lake Placid region's best mountains below 4,000 feet. Along the way you'll get a chance to take in breathtaking views of the High Peaks, visit the iconic Adirondak Loj, and climb a summit fire tower.
What are you waiting for? Start earning your 9'er patch today!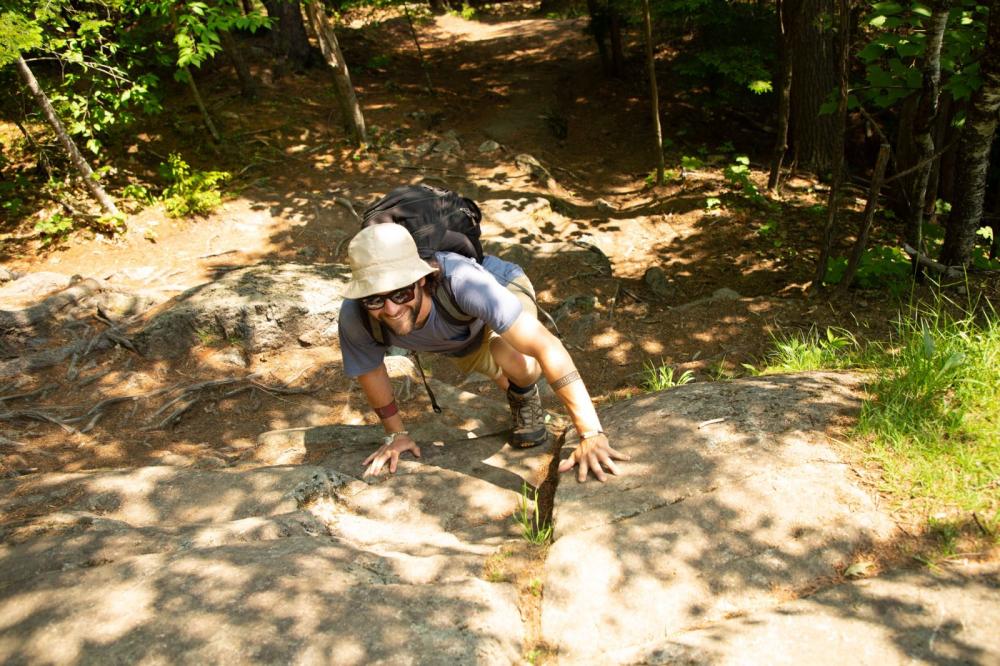 Meet the 9'ers
Cobble Hill (2,332 feet in elevation, 2.2 miles round trip) PLEASE NOTE: Parking to Cobble Hill trailhead is temporarily unavailable.
Mt. Jo ( 2,876 feet in elevation, 2.6 miles round trip)
Baxter Mountain (2,440 feet in elevation, 2.4 miles round trip)
Mt. Van Hoevenberg (2,940 feet in elevation, 4.4 miles round trip)
Big Crow Mountain (2,815 feet in elevation, 1.4 miles round trip)
Bear Den Mountain (2,650 feet in elevation, 4.5 miles round trip)
Pitchoff Mountain (3,500 feet in elevation, 5.2 miles round trip)
Catamount Mountain (3,169 feet in elevation, 3.6 miles round trip)
Hurricane Mountain (3,678 feet in elevation, 6.8 miles round trip)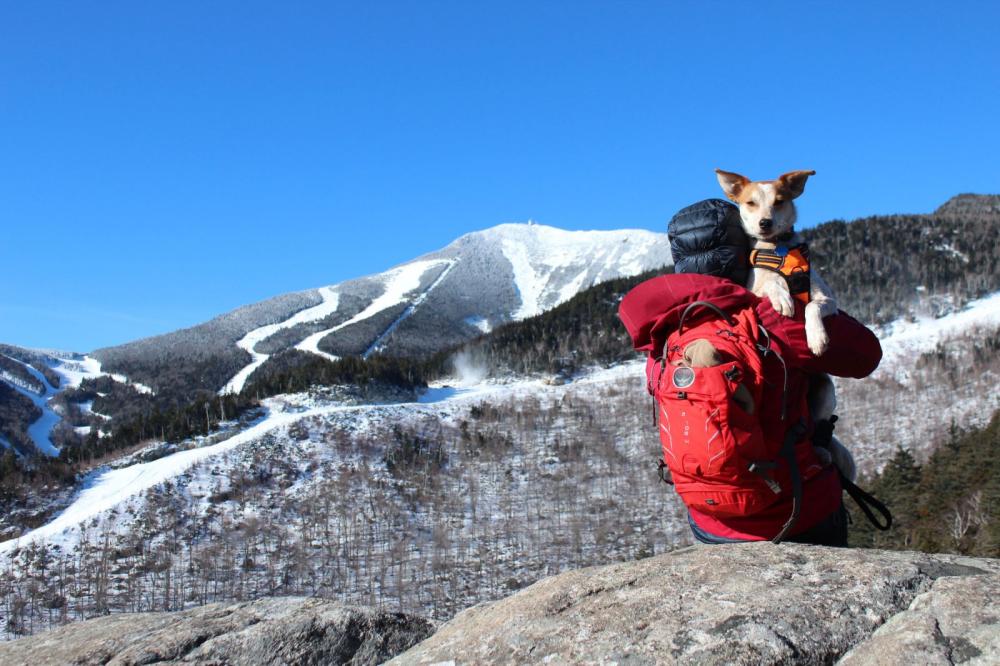 Three ways to become a 9'er
Lake Placid 9'er
Complete all nine peaks after July 1, 2018, then mail in a completed registration form.
Winter 9'er
Complete all nine peaks in the winter season, December 21-March 20. This may be accomplished over numerous winter seasons.
ULTRA 9'er Challenge
Complete all nine peaks within a 24-hour period. The timer begins when you sign-in/start the first peak and ends when you sign-out/finish the ninth peak. This is for very experienced hikers in prime cardiovascular shape.
Leave No Trace
The magic of the Adirondacks is the result of previous generations taking a long view and protecting the mountains, lakes, and rivers within the Blue Line. That tradition continues today as we support and encourage everyone to practice Leave No Trace ethics, which help protect the lands and waters of the Adirondacks.

Seven Principles of Leave No Trace