Submitted by guest blogger Gina Danza
It's almost winter! Snow is on the way! I have hiked many of the peaks in this region and always visit the local shops and sweet spots in town: this is quintessential Lake Placid, New York. There's no better place to be.
A few years ago, I discovered this region in the same way that many others have: Instagram. I was looking for areas to photograph and potentially add to my portfolio. People are inspired to travel for different reasons. Some may want to visit a place after seeing a moment frozen in time on their newsfeed. That may be the case, but I assure you: you will not have the same experience, but a better one, an experience that gives you every reason to want to come back. You will have your own unique adventure and it's waiting for you right now!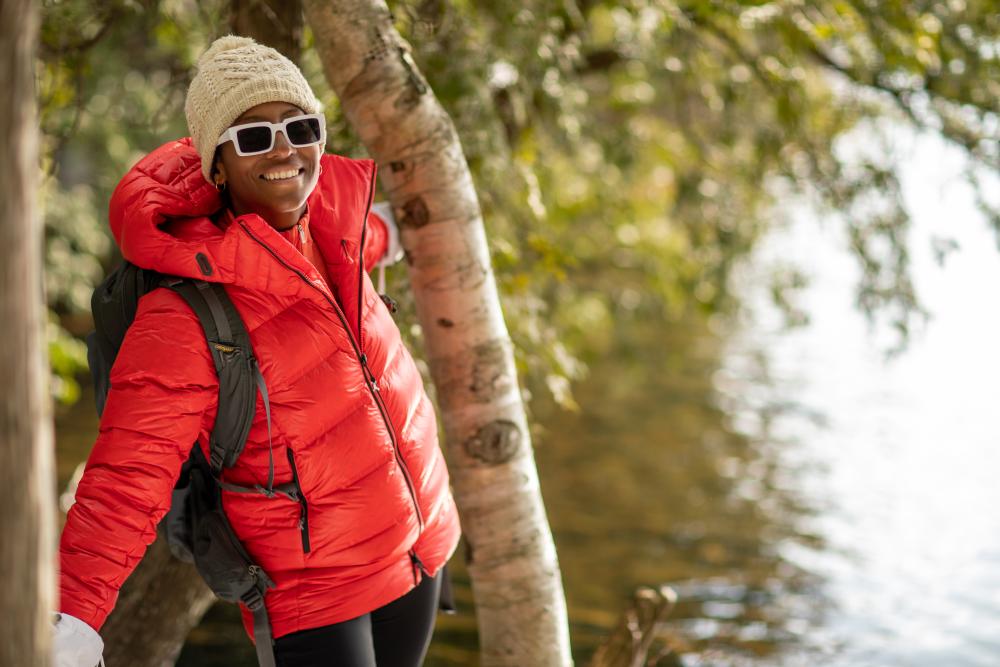 To help inspire your travels, here is a story about discovering a new, wild place in 2019:
Needless to say, it snows in Lake Placid...a lot! I moved to Los Angeles a year ago and this trip was my first time back in New York. I was so excited to visit for the weekend but more excited to bring someone new to the region along with me. I met my friend Vic on Instagram earlier in the year and she is new to the outdoor world. I scooped her up at a local train station and she was bundled head to toe. Thumbs up for preparation! As we drove up from New York City, her eyes lit up in wonder. The Hudson hills to the Catskill ranges - it all impressed her. "Wait until we get into the Adirondacks," I said.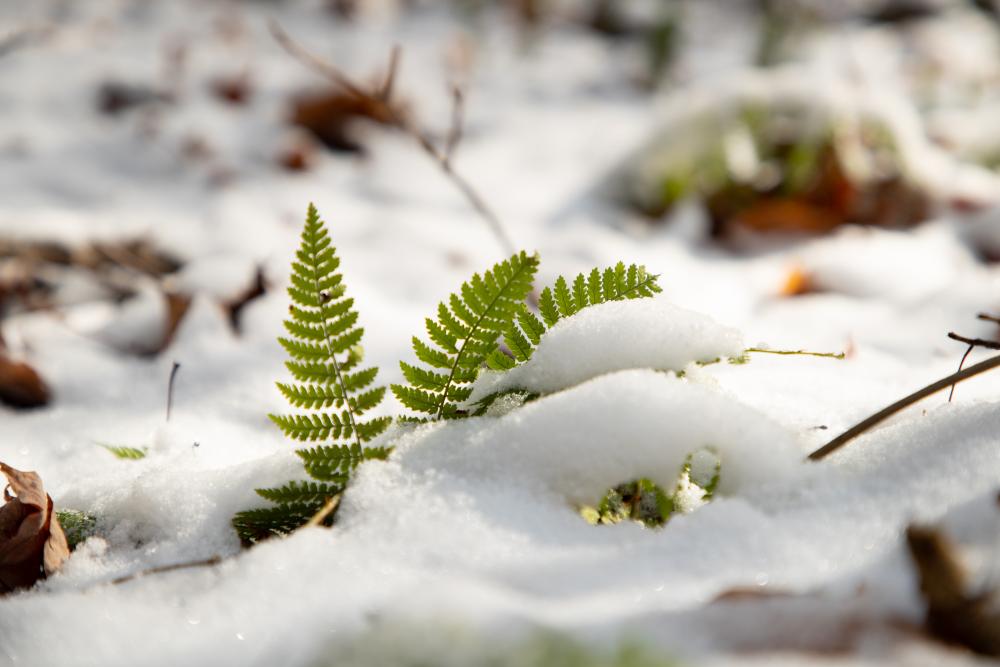 We entered the region with snow falling - a winter wonderland awaited. Crisp, clean air entered my lungs. This was something that I hadn't experienced in a while living on the west coast. We were welcomed into the Mirror Lake Inn where we were transported into R&R mode for the weekend. The Mirror Lake Inn is a family-owned, AAA 4-diamond gem overlooking the famed Mirror Lake. The gorgeous location matches the inn's interior. We entered the room with classical music playing and saw the lake out the window. The town lights started to twinkle as the sun fell. I didn't want to be anywhere else! We even received an exclusive tour with one of the staff members. The restaurant, The View, has spectacular views that match the culinary experience. It's comfort with a twist of luxury. The Mirror Lake Inn is a MUST STAY when you're in Lake Placid.
That evening, we ventured to Main Street to visit Pure Placid, a "scent"-sational shop owned by a local woman who is so passionate about her work. She is more than delightful and her products range from body wash to lotion. And, the scents align with her memories of Lake Placid! My favorite? Mount Marcy. Mmmm! Shortly after, we hopped down to Adirondack Foot Sanctuary and...wow! What an experience. You might not think you need to visit this place, but trust me: you do. I didn't know I needed something like this and I wish I could take this cute little experience with me back to LA. The owner is beyond welcoming and she knows her stuff. She teared up when she started to talk about the town she loved. That's the thing about Lake Placid: the people here are so deeply rooted and they genuinely want to make you feel good. That feeling is felt all around and I never felt more welcomed.
Our girl's weekend continued into the next day as we hiked Copperas and Owen ponds. Hiking is my natural therapy and being able to explore the snow dusted trails was beyond relaxing. This trail offers a connection to three different ponds, but today we opted to visit only two. It was a short hike with views of Whiteface Mountain and a famous rock climbing area. The weather was cold but it felt so good against my skin. I love hiking in Lake Placid because it's different than the rest of New York. And don't let the snow keep you away! Winter hiking is so fun but be prepared! Microspikes and warm clothing are a must to stay warm and safe.
After our hike, we had some brews and amazing food at Big Slide Brewery & Public House. This cozy restaurant has some of the best food around. They are very vegan friendly, which was a huge plus! Their selection of beers had us wanting to try flights on flights. At night, it's the best vibe and it's usually hoppin' - literally!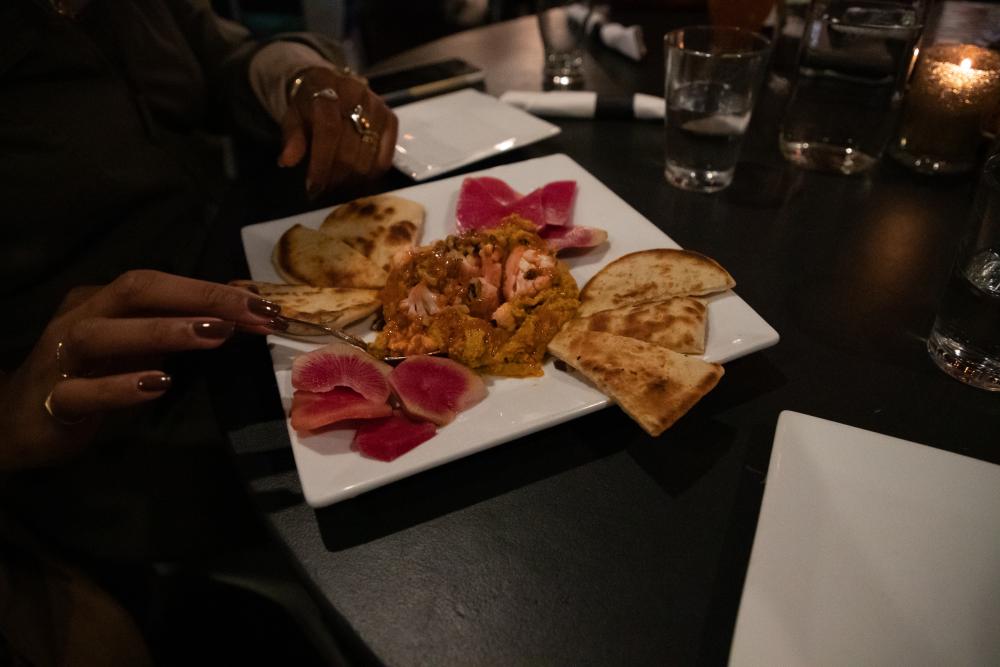 Before we left town, we visited the amazing Olympic Complex and Museum. Lake Placid was home to the 1932 and 1980 Olympic Winter Games. We learned so much, from uniforms to the fan culture, and more! The complex is even still in use today for events and tournaments. It's extra special in the winter months!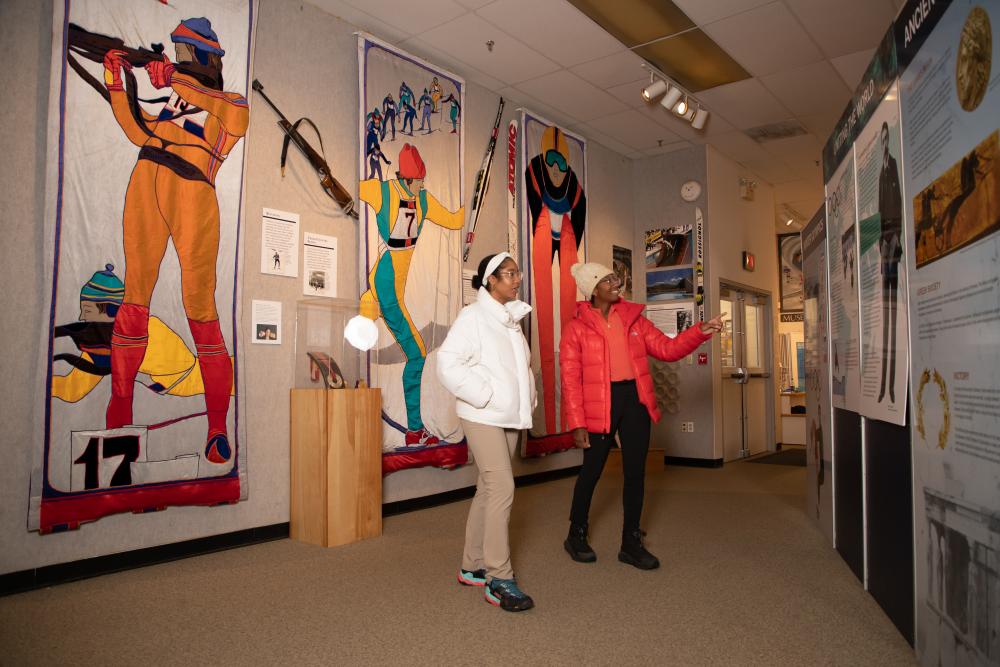 Each time I leave Lake Placid, it feels like leaving Walt Disney World. Here, you're transported into nature, wonder, and adventure around every corner. You become engulfed into this sensory overload and I wouldn't want it any other way. I hope you find your way to Lake Placid this winter. The snow and new adventures are waiting for you!