Our adorable mountain town of Lake Placid is centered around Mirror Lake with a bustling Main Street just off the shores of the lake. Here you'll find unique shopping, lakeside dining, and accessible activities to enjoy this summer. There are a number of hotels nestled on Main Street as well, making your stay as easy as can be. Here are some of our favorite ways to hit the town on your next summer vacation to Lake Placid.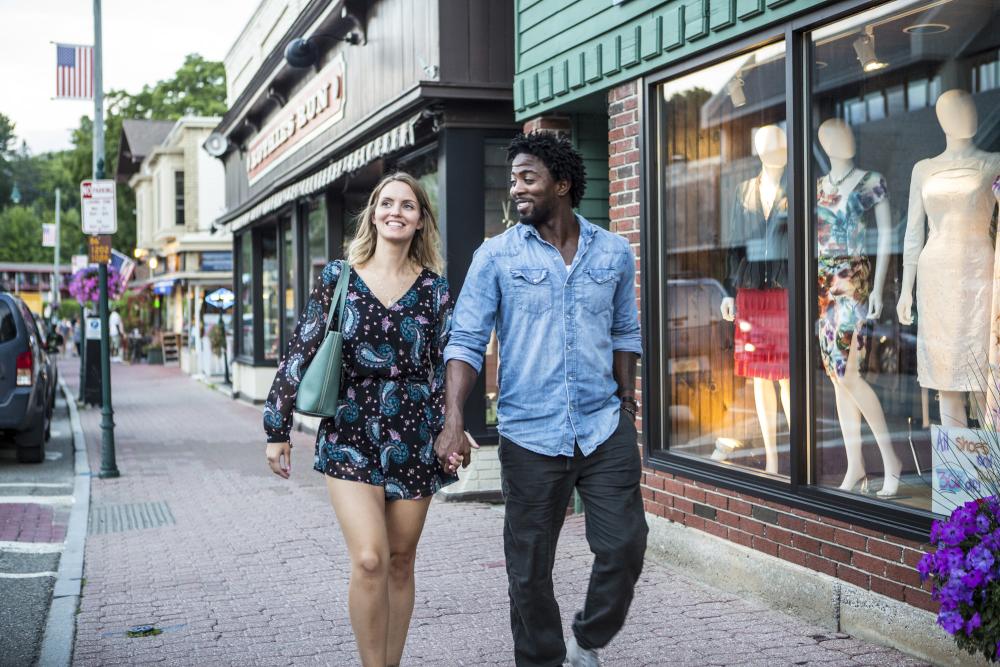 Head to the lake
Everyone knows there is shopping and dining on Main Street, but did you know you can easily get a SUP or kayak to paddle on Mirror Lake? There are several places along Main Street where you can rent a vessel to head out on the lake. Locker Room 5, Eastern Mountain Sports, and Mirror Lake Boat Rentals will get you set up with all the gear you need for a fun day paddling on the lake. The Lake Placid Public Beach is also right at the tip of Mirror Lake with easy access for family fun.
Hire a guide
Not sure where to go on your next Adirondack outing? Hire a guide from one of our gear shops to take you out for exploration. Eastern Mountain Sports and High Peaks Cyclery both have guide services available. Guides will help you choose the right adventure for your ability and show you the best place to go.
Lakeside music
In the summer we have two music series that happen in Mid's Park. On Tuesdays, you can walk to Mid's Park, or paddle up to it, and watch the Songs at Mirror Lake series play from the bandshell. Throughout July and August bands will perform each Tuesday night. On Wednesday nights, the Lake Placid Sinfonietta plays an arrangement of classical music in the bandshell during their Wednesday Park Series.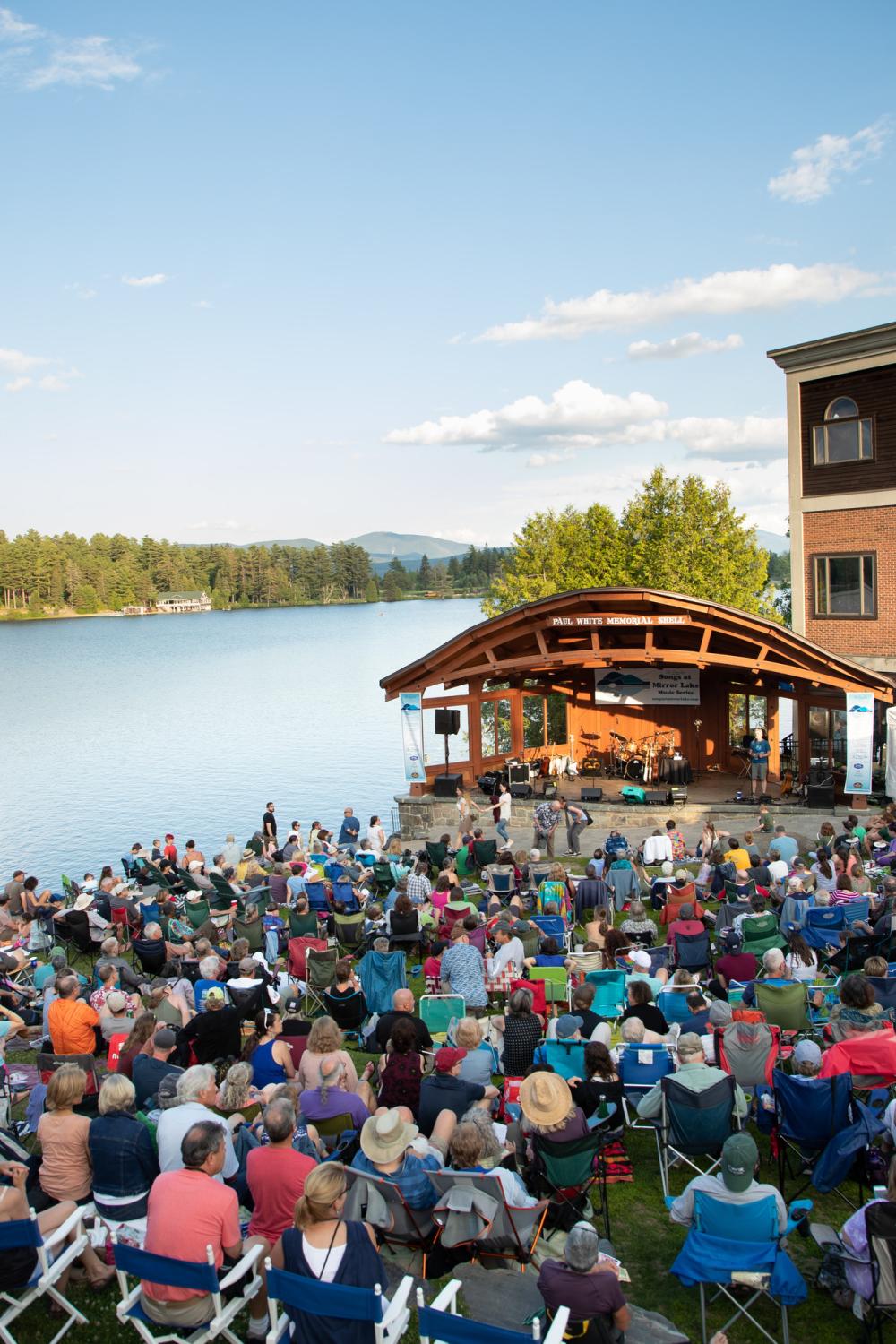 Relax at a spa
If hiking a 46er isn't your thing, or maybe it is and you need a revamp, head to one of our world class spas within walking distance. The spas at the Mirror Lake Inn and High Peaks Resort are right along Main Street and we even have a foot sanctuary to revive your tired legs and feet with unique Adirondack-themed treatments.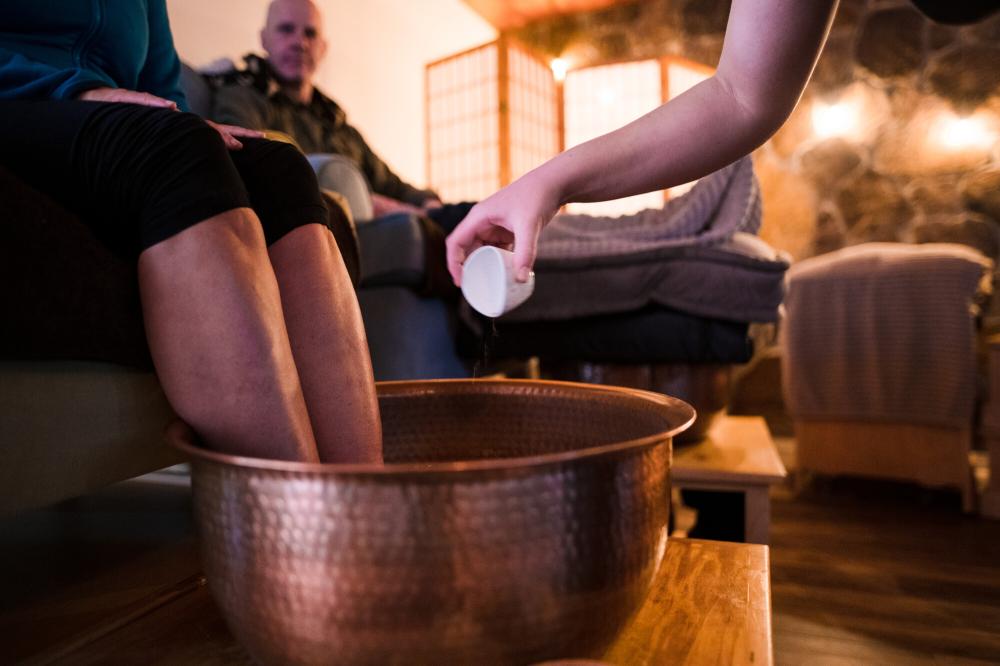 See the sites
Right off Lake Placid's Main Street you'll find the Olympic Museum and the Olympic Center open to the public for touring. The Exhibit Gallery, presented by the Lake Placid Olympic Museum, is open daily from 10 a.m. - 5 p.m. to learn about the WInter Olympics hosted here in 1932 and 1980. Then, you can walk right to the arenas where those Games took place. Across the street you can even see the Olympic Speed Skating Oval where Eric Heiden won five gold medals.
Shop ADK
If there's one thing you won't find a lot of on our Main Street in Lake Placid, it's chain stores. What you will find, however, is unique shopping opportunities. You can make your own jewelry overlooking Mirror Lake at Just Bead It!; grab custom Adirondack stationery, cards, and more at Mary Ballou Designs; Irish apparel and gifts at Irish Treasures; and more! Other stores you'll find on Main Street will have jewelry, gifts, CBD products, comic books, outdoor gear, olive oil, beef jerky, Christmas ornaments, candy, hats, and so much more.
Grab a sweet treat
Some of our favorites are popcorn in a variety of flavors at Adirondack Popcorn Co., homemade chocolates at Adirondack Chocolates, donuts at Cocoa & Dough Co., or the maple ice cream at Emma's Creamery.
Eat by the lake
Breakfast, lunch, dinner, or snacks … you'll find it all on Main Street. Many restaurants overlook the lake and/or offer outdoor dining. It's a great way to take advantage of the mountain air and the epic views while fueling up for your next adventure. Here are some of our suggestions for a meal:
Breakfast: Soulshine Bagel, Bluesberry Bakery, The Breakfast Club
Lunch: Players, Generations, The Cottage
Dinner: Top of the Park, The Black Bear, Great Adirondack Brewing Co., Jimmy's 21, Upstairs Grill, Smoke Signals
Pizza: Erie's, Bazzi's, Main Street Pizza
Grab & Go: 46 Sandwiches, Wyatt's, Eleanor's
Coffee: ADK Coffee Bar, Origin Coffee, Starbucks, A New Leaf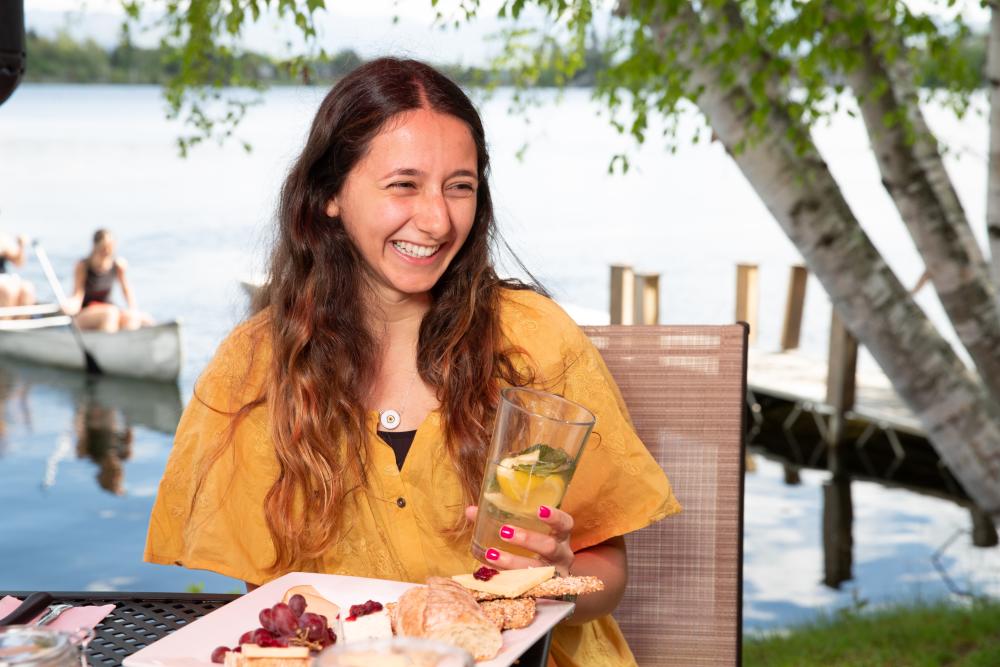 So there you have it! You can stay, eat, shop, and do so many things right from our adorable downtown area. You don't have to go far or hike a High Peak to find adventure right in town.