When you live in Lake Placid, you walk among Olympians daily. Your neighbor is a ski jumper, you graduated with a world-class biathlete, and champion figure skaters are regulars at your favorite coffee shop.
This little mountain town has harbored generations of great athletes. As the Olympic legacy lives on through new generations, Lake Placid continues to claim unparalleled significance in the world of sports, and Mount Van Hoevenberg is there to help you experience that Olympic legacy firsthand.
The Mount Van Hoevenberg Olympic Center has been incredibly influential in a variety of snow sports. From the birth of our beloved original bobsled track in 1930, and around the 50 kilometers of maintained cross-country ski trails, these facilities here have been the epicenter of Nordic competition in the region for 90+ years. Recent improvements will surely continue that story.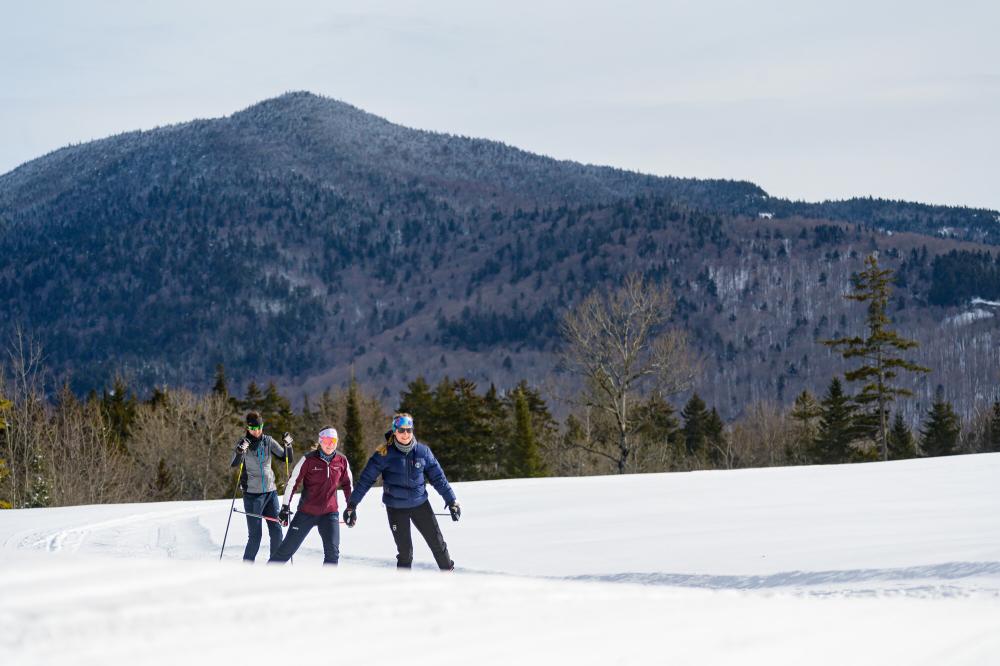 When I visited the center in late November, I got the rundown from the Nordic program and events manager himself, Kris Cheney Seymour.
As we chatted by the fireplace in the gorgeous new Mountain Pass Lodge, I learned about the history and the future of Mount Van Hoevenberg. The more I learned about the facilities in Lake Placid, the more impressed I became. As it turns out, what we have here is something to marvel at, not just within the U.S., but across the world.
The endless expanse of cross-country trails, inspiring landscape, and long season are already prophetic for winter athletes. Combined that with proximity to other major training/recreation areas and new snowmaking capabilities, and you've got an offer that we can't refuse. Even more so, Mount Van Hoevenberg is innovating on every level of the visitor experience. Rental equipment for every skill level, dining, and an indoor rockwall, and, of course, the mountain coaster will keep you busy all day long.
But it doesn't stop there. They're breaking trail beyond the winter season as well. Miles of mountain biking, trail running, and a summer roller skiing track make Mount Van Hoevenberg the place to be. Whether you're looking for a fun day in the mountains, or staying in shape for the World Cup tour next winter, you'll find exactly what you need.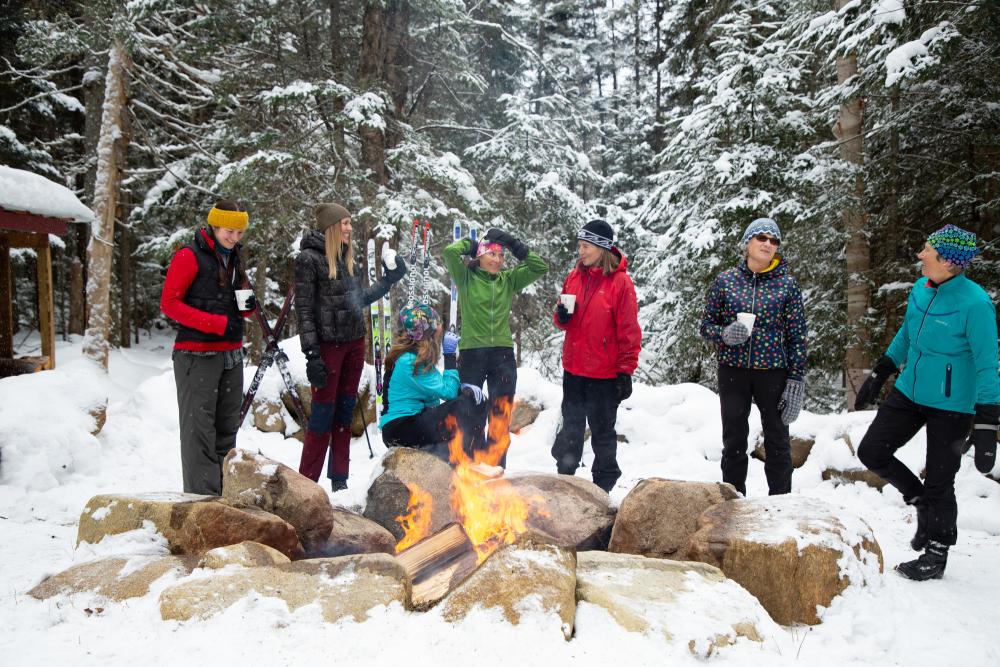 As the snowcat groomed the trails outside the window, and the balanced rocks of Pitchoff Mountain loomed in the distance, Mount Van Hoevenberg's influence in the Adirondack Olympic history grew in my mind. It's amazing to think that this little town could hold all the necessities for hosting the highest levels of competition, and even more so to think that everyone, no matter ability, can find themselves on the same trails, ranges, and rinks.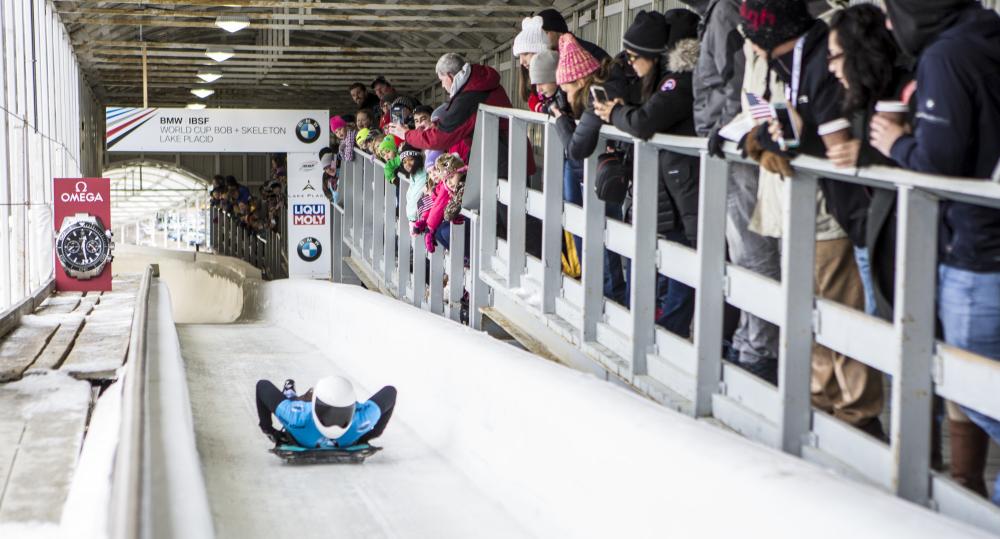 Seymour pointed out that Mount Van Hoevenberg is uniquely situated to accommodate both visitors and international athletes year-round. Their newest improvements include a massive reservoir to feed their snowmakers (which are placed every 65-feet along the trail) giving these trails one of the greatest snowmaking capabilities in the country. Their plans also include the potential for snow storage and refrigeration, enabling them to extend the season on either side, which seems extraordinary considering the amount of warm weather activities they offer once the snow fades away.
But what does this all mean for you, the visitor? In short, it means that no matter the season, and despite your experience level, you can have a great time at Mount Van Hoevenberg. Their "discover" programs are perfect for first-timers looking to try out new sports, and they have everything you need to get geared up to try anything from mountain biking and cross-country skiing, to shooting your first biathlon rifle.
So come experience the legacy, filling the Adirondack air with inspiration. Take in the views. Give it a try. Learn a new sport, and become a part of the Olympic story at Mount Van Hoevenberg.