For two weeks every four years, amateur athletes from around the globe come together to compete and celebrate winter sports, on blades, skis, and sleds. Since the inception of the modern Olympic Games, the event has grown in scope and renown. For many athletes, an Olympic Games is the culmination of years of hard work and determination, distilled down to a few moments — often only seconds — of competition. Spectators thrill at being part of something extraordinary, witnessing the world's swiftest, strongest athletes in their element.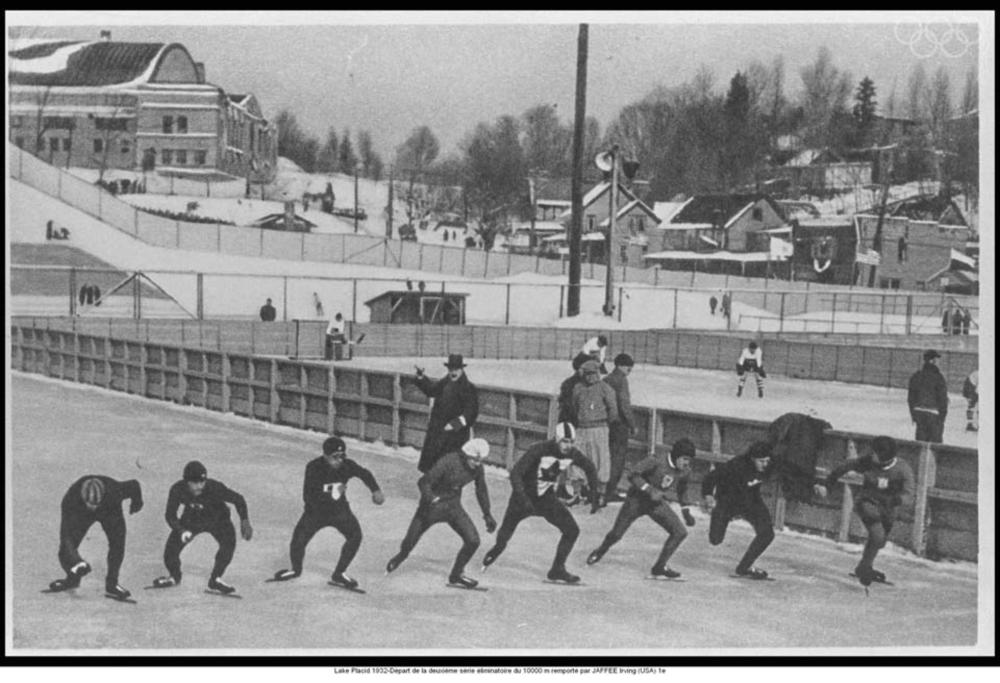 In February of 1980, the Olympic whirlwind of athletes, coaches, and spectators came to what was, and still is, one of the smallest towns to ever host an Olympic Games. Despite it's small size, Lake Placid has long had a massive passion for winter sports, beginning in the early 20th century with the introduction of cross-country and alpine skiing and the eventual creation of the village's first ski jump in 1920. The village hosted the third Olympic Winter Games in 1932, featuring seven disciplines in just four sports — Nordic skiing, bobsleigh, skating, and ice hockey — and the success of the 1932 Games spurred on the local passion for winter sports. As the 21st century wore on, all of this combined with tremendous local determination to bring the Games' celebration of athletic excellence back to the village, Lake Placid's Olympic legacy was boosted and the town became a training base for future athletes. It took years to win the Games again, but when it finally happened, thousands of community members gathered together to welcome the world. This was to be a Games that celebrated the athlete; as hometown Olympian Jack Shea declared in 1974, "we want to return the Olympics to the athlete. We aren't just trying to get a one-shot, one-week show from our Olympics, we're tying our whole future to it." Jack's vision, one that he shared with countless members of the village and surrounding area, came to fruition, and the little village that people thought was too small to host such a big event made a big impact.
Legendary skating
One of the selling points in the bid for holding a second Olympics in Lake Placid was the availability of venues already in place and which could continue to be used after the Games. One such space was the skating oval from 1932, where local resident Jack Shea won a gold medal. (Incidentally, the first gold medal in the first Olympic Winter Games was won by Lake Placid skater Charles Jewtraw!) Located near the 1932 Olympic Arena, just off bustling Main Street, and in view of the ski jumps, the oval was to provide even more excitement than organizers anticipated.
For many athletes, the dream of an Olympic appearance, no matter what the result, seems like a dream too wild to be possible. An Olympic medal, even more out of reach. American speedskater Eric Heiden entered the 1980 Games determined to do his best, to give every race all he had. It would prove to be a magical, record-breaking competition. Day after day, in races long and short, Heiden's medal count added up, one gold after another, breaking records and earning a place in history every meter he skated. In his final race, Heiden faced off against the Soviet champion, Yevgeny Kulikov. With the High Peaks of the Adirondacks in the distance as they neared the end, The New York Times declared that Heiden and Kulikov "resembled two eagles soaring down from the mountains in the distance." Heiden won a record fifth gold medal, a record that still stands for athletes in a single Olympic Winter Games.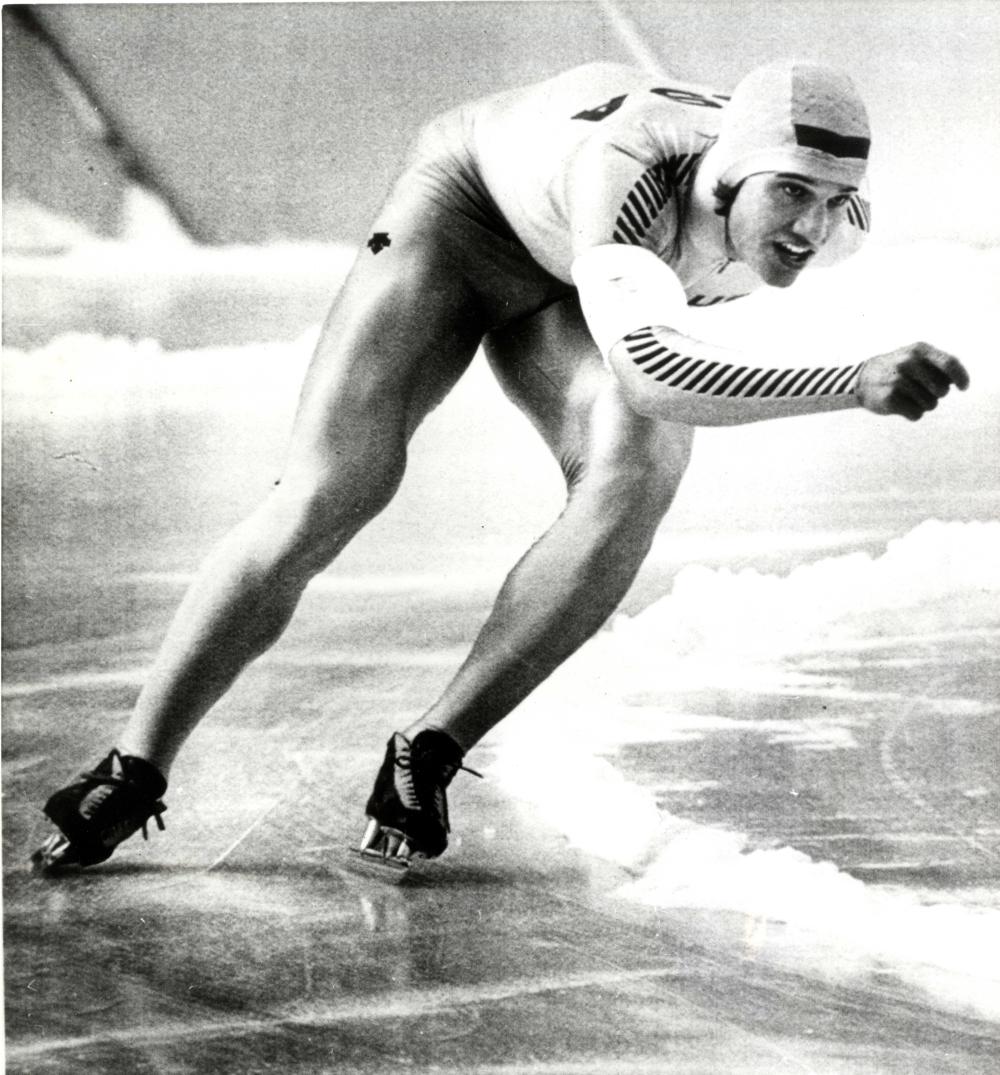 The speedskating oval — we might as well call it Heiden's oval — now hosts skaters of all speeds and abilities, for speedskating and just plain fun, casual skating. Families and couples glide down the ice, past the high school and Olympic Center, just like Heiden did. There may not be gold medals at the end of each public skating session, but amazing memories are created on this famous ice. Wonderful memories of time spent with people you love are worth more than any medal.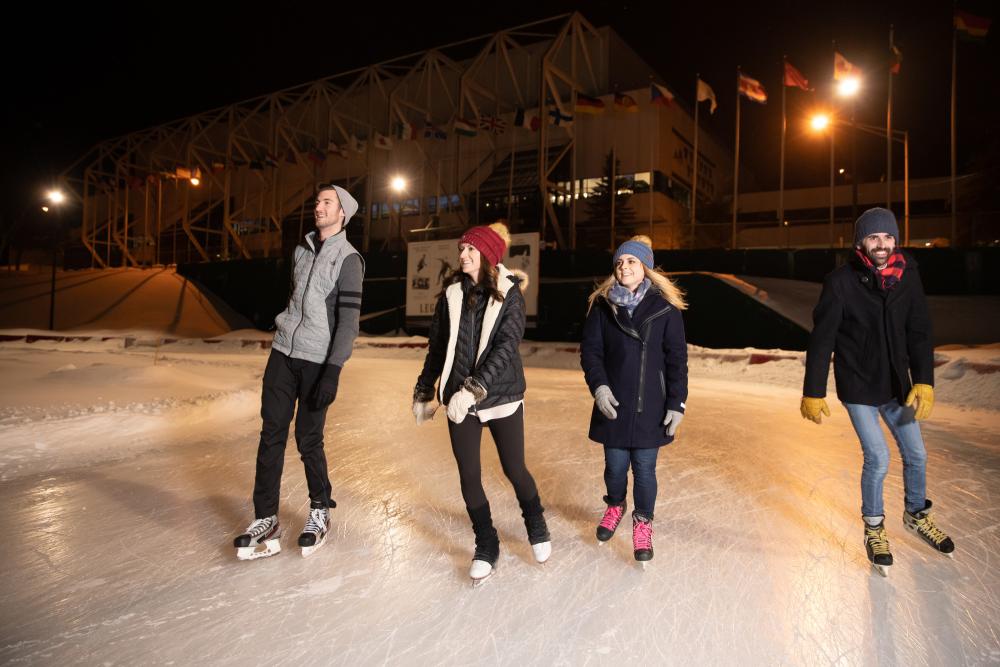 The fastest thing on ice
Did you know that bobsledding began in the alpine resort town of St. Moritz, Switzerland, because vacationers racing down the town's streets kept crashing into things and the town's residents complained? In 1884, an icy run was built just for these sleds to continue racing without the chaos, and still stands as the world's first bobsled run. Bobsledding came to Lake Placid not long after, in time for the 1932 Winter Olympics, with famous curves and banks that rendered it a fairly dangerous but incredibly exhilarating ride. The run was even shortened by half a mile to cut out the most dangerous section, but Lake Placid remained a bobsled competition destination for the best of the best. or the 1980 Games, organizers improved, modernized, and reconstructed the 1932 Lake Placid bobsled run, continuing the legacy of that earlier event.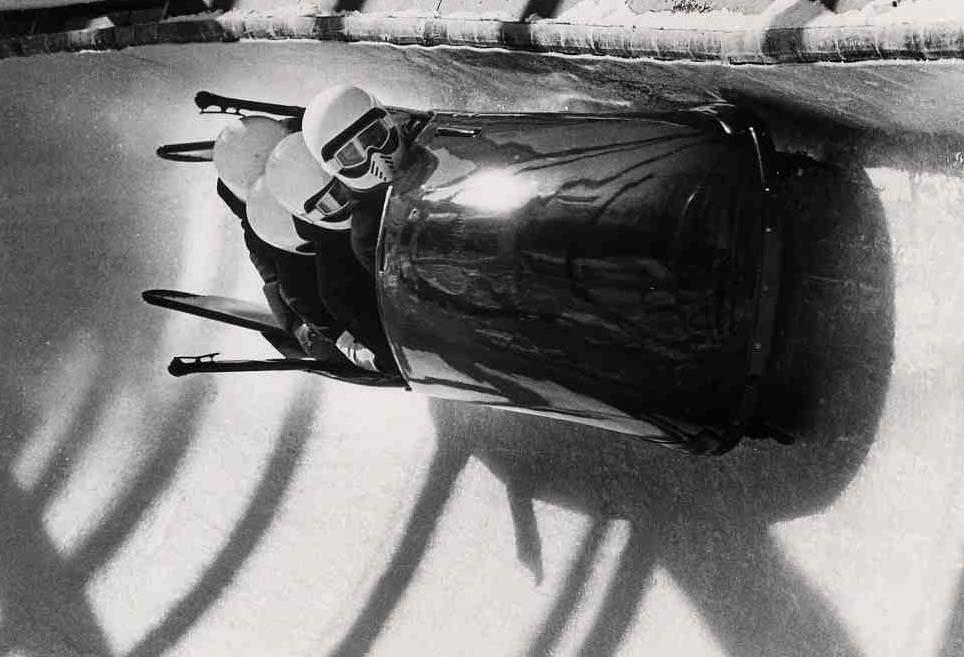 Eleven nations competed in bobsled in Lake Placid in 1980, although only two nations won medals in the two-man and four-man events: Switzerland and East Germany. Perhaps far more historic was one of the American teams for the two-man event; athletes Willie Davenport and Jeff Gadley were the first African-Americans to ever qualify for a Olympic Winter Games. Davenport had previously competed in track and field in Summer Olympic Games, one of only a few athletes to have competed at both events. Although Davenport and Gadley did not win a medal in Lake Placid, their contribution to sport was beyond measure.
Today, Lake Placid has a new track, one of the most technically challenging in the world, which hosts international competitions. The 1932 and 1980 track, however, is still in place and offers non-athletes the opportunity to experience the thrills of a bobsled ride. With a professional brakeman and driver running the sled, Olympic fans enjoy a half mile of icy adventure through banks, turns, and straightaways. Lake Placid loves sharing the excitement and history of the Olympics with visitors and young athletes and the bobsled experience at Mt. Van Hoevenberg is a perfect way to do so.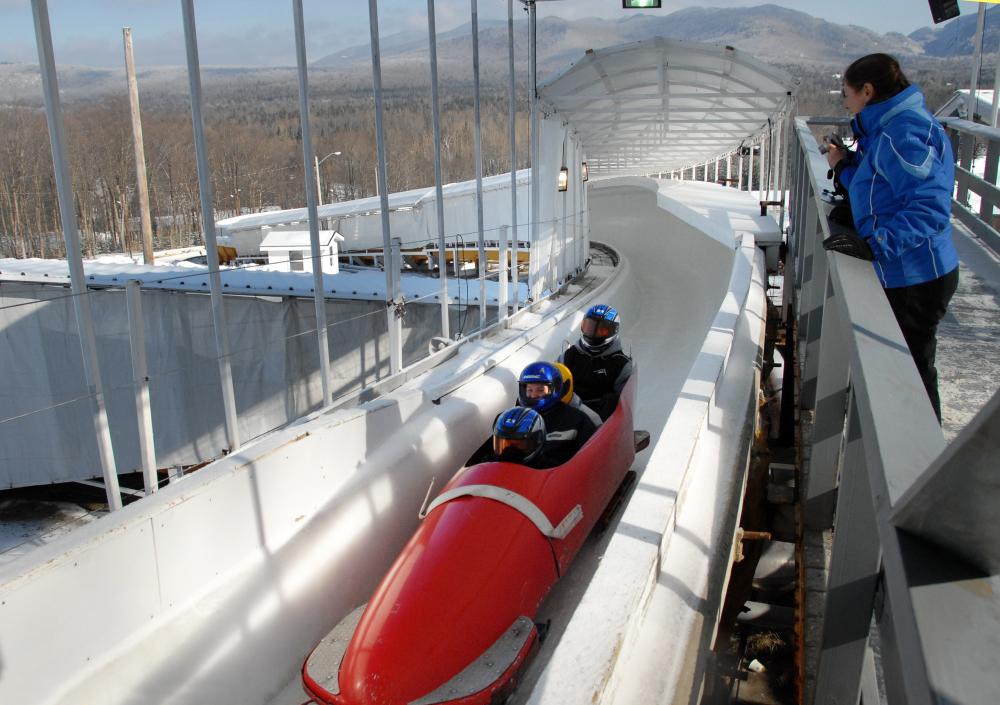 The most famous raccoon in the world
Over the years, Olympic mascots have been based on real animals, snowflakes, mythological creatures, and fictional creations, inspired by host city culture, history, and even weather. Some mascots are a little strange looking, while others are so cute and cuddly they make the perfect Olympic ambassador.
For the 1980 Olympic Winter Games, Olympic organizers looked to a fluffy, sort of cuddly-looking real life Adirondack resident, the raccoon, for inspiration. Roni the Raccoon — the name Roni being inspired by the Mohawk word for raccoon, atí:ron — was the first Olympic mascot to be presented "participating" in various events, as found on posters and pins skiing, bobsledding, and more, proving that raccoons do much more than simply waddle through your yard looking for food!
Image courtesy Lake Placid Olympic Museum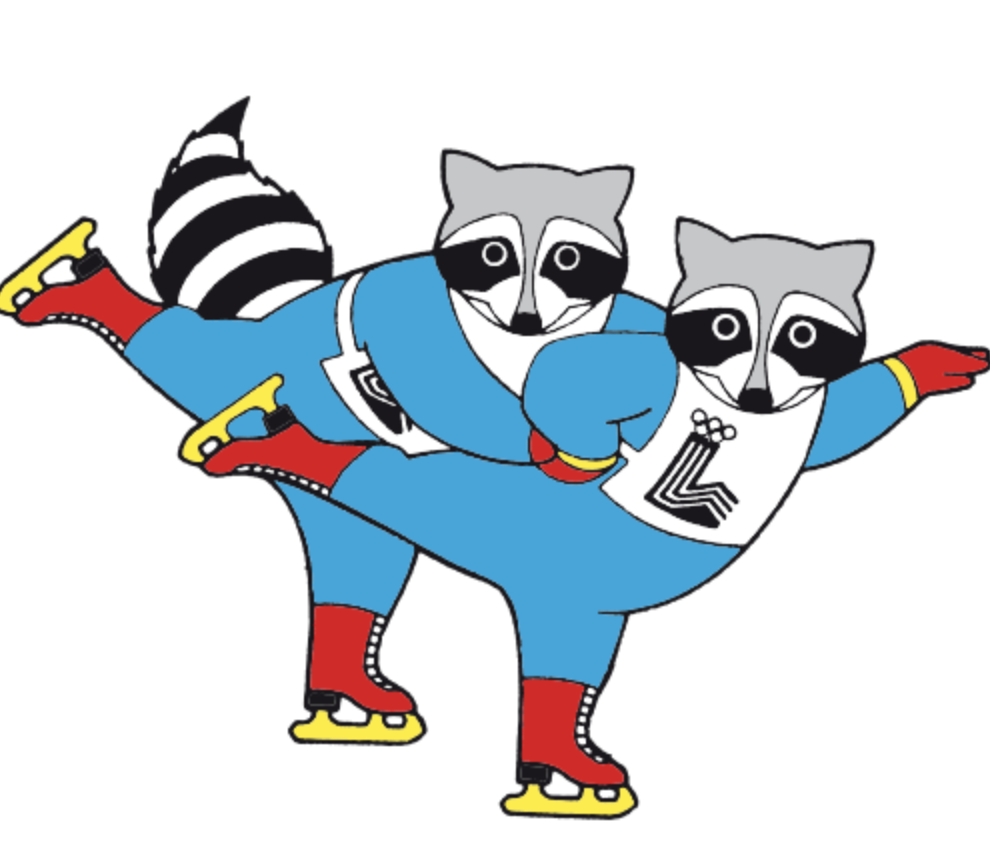 Today, memorabilia featuring Roni is still popular and if you're lucky, you just might find something to take home at one of Lake Placid's excellent antique shops or in the gift shop at the Lake Placid Olympic Museum, which features original stickers, pins, and posters.
Modern-day miracle
If anything defines the 1980 Olympic Winter Games for fans, it has to be the legendary hockey game between the United States and Russia, the game that would forever become known as the "Miracle on Ice."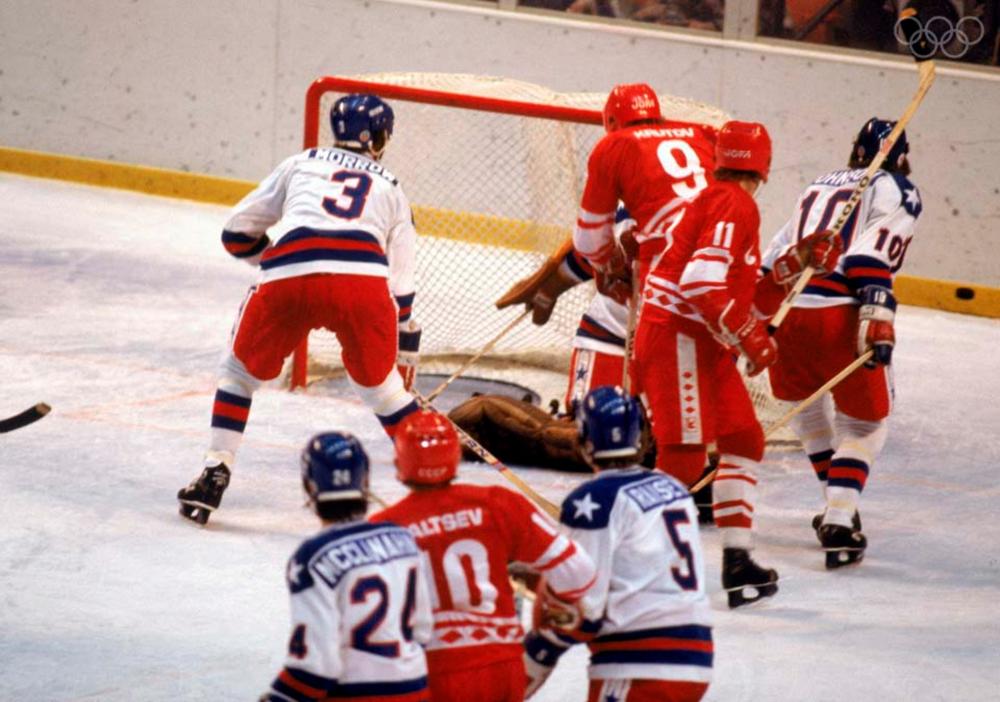 Ask anyone who was over the age of ten in 1980 about the game and they'll probably be able to tell you where they were when they heard the US won, or who they watched the game with on television. Deep in the Cold War, and with years of adversarial hockey competitions in the recent past, this was about so much more than hockey. Tickets for events were sold well ahead of time and for hockey ticket holders, the match-ups were unknown until well into the Games. When it was known that the United States would play the Soviet team in the semi-finals, demand went into overdrive, with spectators offering hundreds and even thousands of dollars for tickets. The Soviet team, which had won five of the last six Olympic championships, was favored to win, but a talented young American team made the most of the moment and won the game. Lake Placid went wild, as did the rest of the nation. The Americans would go on to defeat Finland in the gold medal game in front of a jam-packed crowd, but in many ways, they had already won their championship and become Olympic heroes. The underdogs became legends.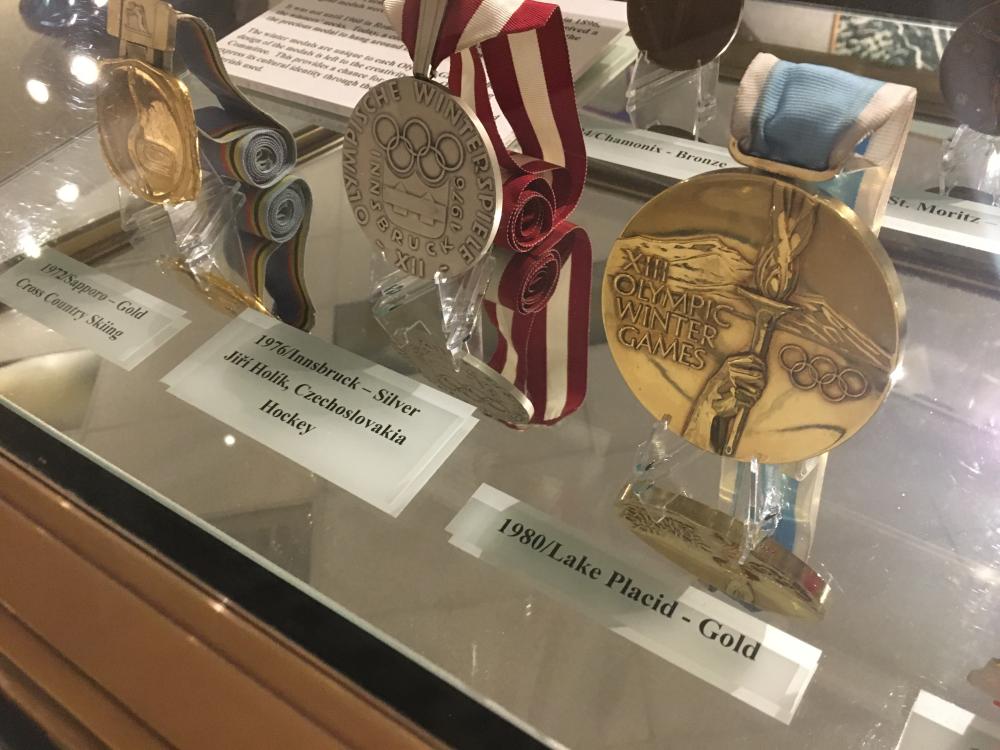 Like so many other Olympic venues in Lake Placid, the infamous rink that hosted the "Miracle on Ice" is still in use and as vibrant as ever. The rink hosts figure skating and hockey competitions, as well as regular public skating sessions. The first time you skate on true Olympic ice is a special one. True to it's small town roots, the 1980 Rink is where many local kids learn to skate and score their first goal in pee-wee hockey. Some of us have even taken a tumble, but we're in good company.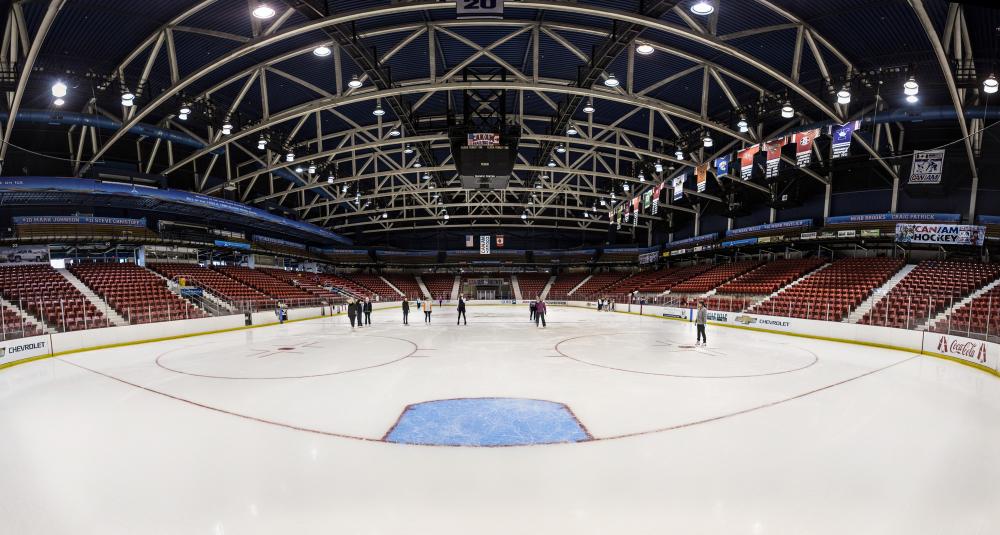 A community came together, boisterously, doggedly determined, and brought the most revered winter sporting event in the world to a cozy little mountain village. It was truly a community effort, pushed onward by shop owners, local officials, and volunteers who wanted to be part of something extraordinary in their hometown. In 1920, Lake Placid resident Henry Uihlein II stated, "it is not with money that we have made our great success, it has been the loyal and unselfish cooperation that everyone has given." Lake Placid successfully hosted two Olympic Winter Games based on that cooperation and the hard work of countless local residents who love Lake Placid and who knew that this small alpine town, rather than a big city, would be a great place for the best athletes in the world to come together. It still is.
Make your own gold medal memories with a visit the perfect Olympic host village of Lake Placid and enjoy our welcoming hotels and inns, dining hotspots, and awesome attractions and activities.
---
In honor of the 40th anniversary of the Lake Placid Winter Games, twelve days of celebratory special events will be held throughout the village.
Schedule highlights:
Friday, February 14:
Torch run and youth parade, followed by opening ceremony at the Lake Placid Horse Show Grounds, site of the 1980 opening ceremony.
The ceremony will celebrate the 1980 Olympics, and the way it transformed the village from a winter sports paradise to a full-fledged training center for future Olympians. Enjoy special appearances, torch lighting, and fireworks.
Saturday, February 15:
Free skating at the Olympic Center
Lace up your skates and glide around the ice like a swan on our famous Olympic ice! In 1980, American skater Scott Hamilton competed for the United States, ultimately finishing fourth. He would go on to win gold four years later in Sarajevo.
Sunday, February 16:
Trivia night! Enjoy an evening of 1980s trivia with your family and friends. Plenty of fun, laughs, plus drinks and snacks at the Conference Center at Lake Placid.
Monday, February 17:
Athlete Forum
Bask in the glow of Olympians past, present, and future at this great gathering. Buzz Schneider (1980 USA hockey team member), Gordy Sheer (1992 Olympic doubles luge silver medalist), Erin Hamlin (four-time Olympian and 2014 luge silver medalist), Tim Burke (four-time Olympic biathlete), Van Ledger (biathlon, Youth Olympics 2020 team), and more will be at the Lake Placid Center for the Arts to discuss their careers and the magic of competing for Team USA at this wonderful free event. Complimentary snacks, too!
Tuesday, February 18:
Sk8 to Elimin8 Cancer
Join Olympic legend Scott Hamilton for a unique way to have fun and raise funds for a very good cause! Sk8 to Elimin8 Cancer is a 5K on ice. Register for $25, then get your family and friends to donate. All proceeds go to the Scott Hamilton CARES Foundation and the Adirondack Health Foundation, which helps support Adirondack residents with quality health care close to home.
Dream On 40th Anniversary Skating Gala
Before there was the 1992 USA Olympic basketball team, there was the original "Dream Team," the 1980 United States figure skating team. Join us for an evening of axels, loops, and spins with host Scott Hamilton, appearances by 1980 team members and performances by current US champions. Tickets are only $19.80!
The Lake Placid Fun Zone will be open at Mid's Park Saturday - Saturday, featuring complimentary s'mores, hot cocoa, and entertainment.
---
This week in ADK news: