I have been on the ice since I was seven years old, and if there's one thing I'm thankful for it is all the opportunities that Lake Placid presents to get onto a frozen surface. Between Mirror Lake and the Olympic facilities there is no shortage of winter fun to be had on the ice, and these are are my top five picks to get out and enjoy it!
1. Cross-country ski across Mirror Lake 
I don't cross-country ski (yet), but I know many people who cross-country ski across Mirror Lake, and grab a drink or some food at one of the dining establishments that sit on Main Street. The Cottage is a fun option, with an outdoor fire pit and Adirondack chairs on the deck that overlooks Mirror Lake and the High Peaks.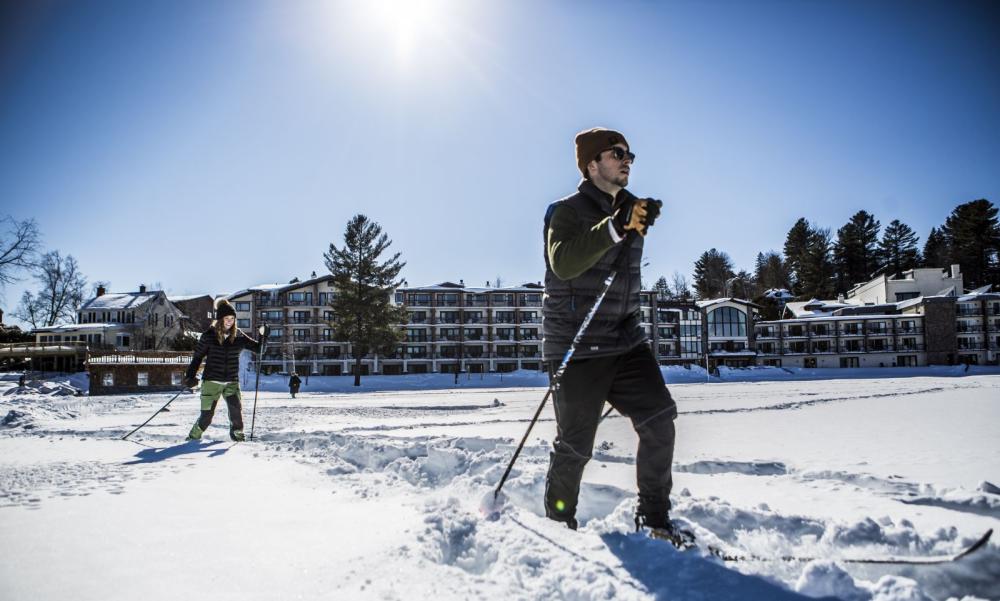 2. Skate on Mirror Lake 
Each winter the town clears a skating path around Mirror Lake. That's over two miles of skating fun on the lake. They also clear out a place for pond hockey just in front of the beach house, where oftentimes you will find groups of friends throwing the puck around. You can get skate rentals at Locker Room 5, which sits right on Main Street in close proximity to the lake. 
3. Take a dog sled ride 
There are two local businesses that provide dog sled rides on the lake. All you have to do is walk down to Mirror Lake on either end, and you'll see the dogs running around the lake pulling smiling families around in the snow. Rides are ten dollars per person, and well worth the experience.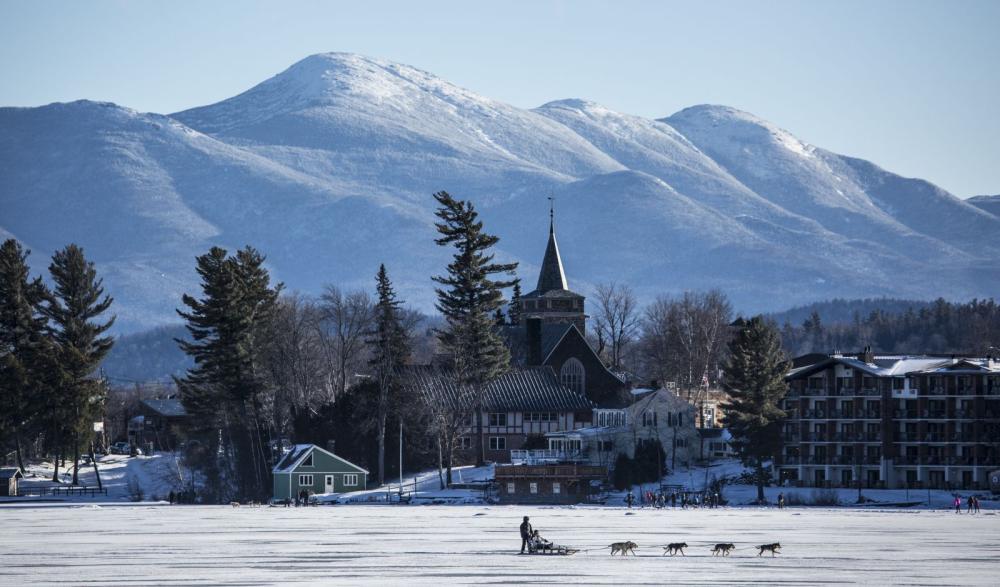 4. Ride down the toboggan chute
Once a ski jump, the newly renovated toboggan chute is also on Mirror Lake right by the beach house. Climb your way to the top and chute down across frozen Mirror Lake. This is a local favorite, and a must-do for anyone visiting in the winter.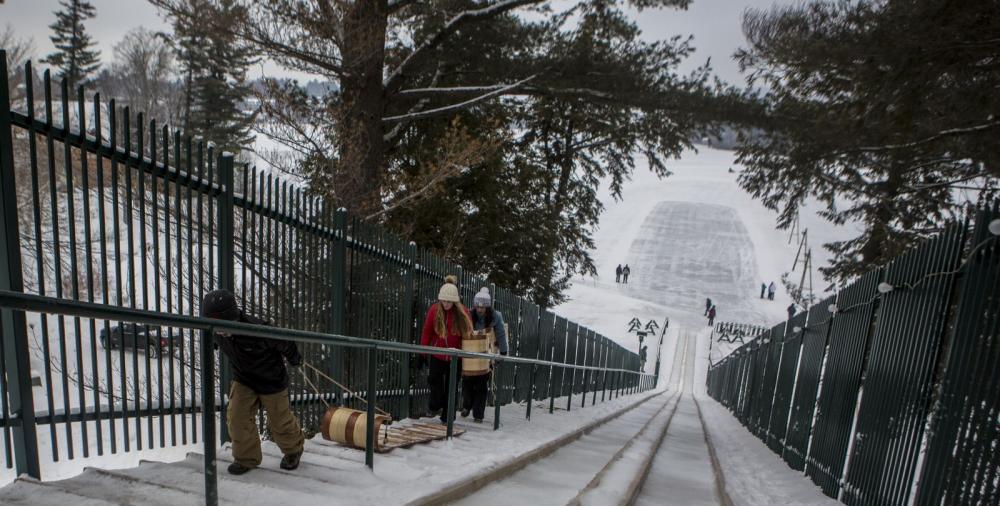 5. Skate on the Olympic Oval 
This is one of my personal favorites as a skater. Throughout the winter the Olympic Oval is open for public skating or speed skating where you can skate around just like the Olympians did. On occasion throughout the winter the 1932 Jack Shea Arena at the Olympic Center also holds public skating sessions with skate rentals available.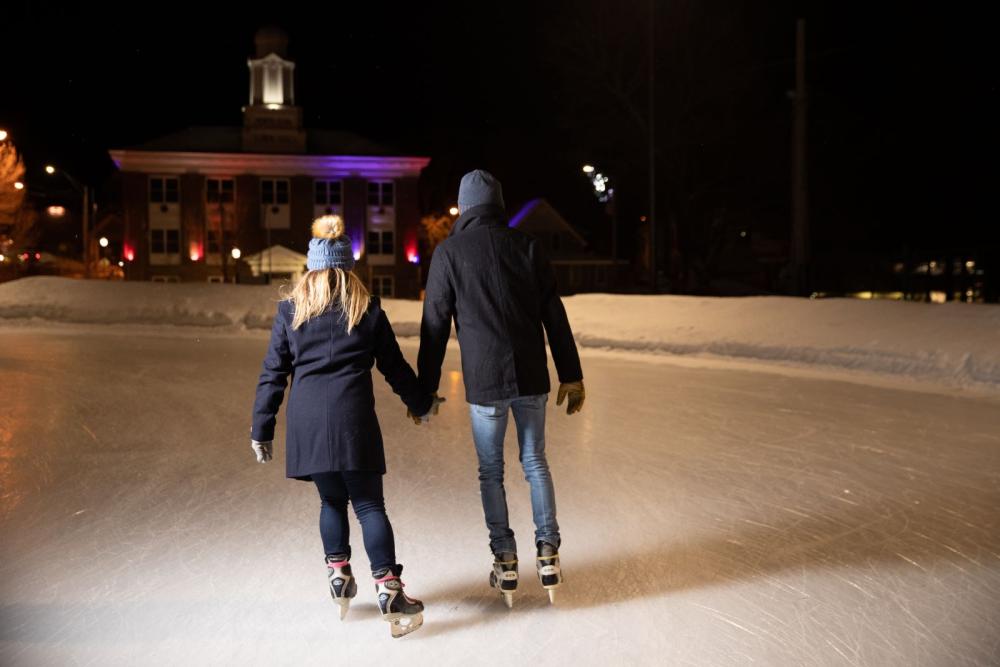 If you're planning your next trip to the Adirondacks in the winter, be sure to bring some warm clothes so you can get out on the ice and enjoy all that Lake Placid has to offer. Book a room, enjoy the outdoors, and refuel after a day of adventuring at one of the many restaurants in town.
 
This week in ADK news:
Blue Mountain Lake xc ski bliss