I'm not saying call in sick when you aren't sick. I am saying that taking time off on work days has pleasant surprises. From less stress to saving money, consider the midweek advantages.
Leisurely mornings
A midweek visit to Lake Placid feels like having the place to yourself. Embrace that feeling first thing in the morning! Get coffee to go and head to Mid's Park, located in the middle of downtown. It's the perfect vantage point for watching the morning light spread over the High Peaks. After the sunrise show, a short walk will bring you to a variety of cafes and restaurants. Browse the breakfast menus and choose a sumptous start to the day.
Work off those pancakes with a trip to John Brown Farm State Historic Site, which feels like a secluded wooded spot even though it's just a few minutes drive from downtown. The breathtaking view that includes mountains and the nearby ski jumps will delight you as you contemplate your next adventure — snowshoeing, cross-country skiing, or riding in a horse-drawn sleigh. All three are available here, just don't forget to explore the property to learn the history behind this amazing place.
For a little more snowshoe or cross-country ski action, head to Henry's Woods or the Heaven Hill Trails. Both are right down the road from the farm. Of course, if downhill is your thing stop reading now and head directly to Whiteface Mountain Ski Center, where you can enjoy the shorter midweek lines. More runs equals more fun!
The midweek midday
Now that you've worked up an appetite, head back into civilization for a quick lunch. If you are a sandwich fan, some of the best are found just outside of downtown, at local favorites like Saranac Sourdough, Simply Gourmet, and Adirondack Corner Store.
Now it's time for Mirror Lake! 
Not only is Mirror Lake beautiful, it's also a hub of activity any time of year. In winter, you can take your pick: skate around the lake's perimeter on the groomed ice skating track, take a toboggan ride that ends with a glide across the ice, go on a dogsled ride, or fat tire bike, cross-country ski, or snowshoe across the lake. If you don't have gear, one of our rental shops can help you out. There's also ice skating at the Olympic Speed Skating Oval — rent skates there and skate in the tracks of Olympic athletes. And if you want to learn more about Lake Placid's Olympic history, take a guided walking tour of the Olympic Center or the self-guided tour at the bobsled and luge track. Check the weekly calendar for all the Olympic venues to see what is going on.
End the day downtown
As the day wanes, wind down by exploring the eclectic shops and eateries on Main Street. Since it's midweek, the weekend bustle won't be there, but the extraordinary selection of clothing, outdoor gear, local artisan work, gourmet bakeries, art, and coffee shops will be.
This is also a good time to find the perfect place for dinner — be on the lookout for midweek specials! Mondays are Wing Night at Lisa G's and there's an all-night happy hour at Taverna. There's Two for Tuesday at The Lake Placid Pub & Brewery, Wednesday Whiskey Night at Great Adirondack Brewing Company, and Thursdays are Pizza & Pint Night at Big Slide Brewery. Downtown dining spot Delta Blue has a Wednesday Open Mic Jam at 8:30 p.m. that's a blast.
Savings and specials
The price breaks of midweek might mean a longer stay, or even an upgrade to a place you haven't stayed at before. The price difference between a holiday weekend and a midweek stay might even put a little luxury within reach.
Midweek evenings stretch out further when you can enjoy a drink by the fire, linger at the table over coffee and dessert, and know that tomorrow, instead of going to work, there is more winter fun to be had.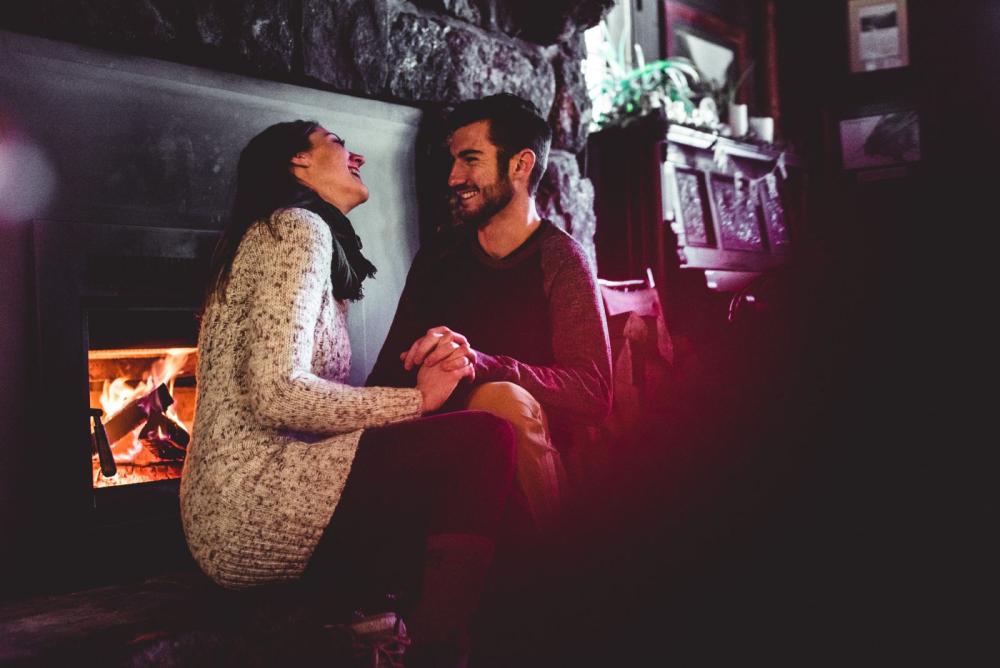 A peek at LakePlacid.com's packages page shows the XC Super Deal 2-day Package at Town & Country Motor Inn is $40 cheaper for a two-person stay during the week compared to weekends. Skiing fans already know midweek skiing is less expensive, but the 3 FOR 2 mid-week Lift Ticket Special at Town & Country will throw in a third night free.
It turns out playing hooky as a grownup is fun!
Explore the possibilities with our page about Your Perfect Midweek Stay. Get a full list of weekday specials with the blog Eating and Drinking Like a Local. Explore our shopping with the blog Mall Schmall.