I grew up loving the mall. I remember all of my shopping took place there, in the world of suburban chain stores. The food court and the big glitzy stores, indoors. I could spend an entire day at a mall. I moved to the Adirondacks in my twenties and I didn't know what I would do without the fancy shopping malls. I was a retail junkie, a commercial, cookie-cutter-shopper junkie. I have changed.
I have now experienced quaint, privately owned shops. I have made an effort each year to do the majority of my holiday shopping in Lake Placid. The thoughtful gifts I can give each year, and the experience of shopping small and local, have made my holidays mean so much more. It is truly an experience I look forward to.
Main Street Lake Placid is one of my most favorite places anywhere. I love the unique stores, full of gifts you won't find in any shopping mall. There are lotions and candles, stationery, books, clothing, jewelry, and so much more. Not the brands everyone has, but special, well-thought-out products and a lot made right in the stores you are in. Send some of these local gifts to your friends in cities and suburbs, and they will certainly envy your ability to give special gifts!

The experience
There are many shops in Lake Placid on and off Main Street. I am sure I have been in them all. I love window shopping the Lake Placid Main Street Shops in the evening, a cup of hot chocolate in hand. It's my favorite pastime. The street is lit up with little twinkle lights, and the store owners take so much time getting their window displays just perfect. My favorite part is when I am leaving a store and the snowflakes start lightly dropping from the sky as the church bells start to ring. It feels like I'm in some sort of novel. I make sure to take a minute to sit on the bench in Mid's Park and take a deep breath, watch the families walk by with their dogs on their evening walk, and realize how lucky I am to live in a place that has still been untouched by the large box stores.
But I have shopping to do, so I must stay on task. My list is ready, I am in my warm coat and ready to shop until I drop. Not really, I don't have to do that here. I simply stroll and pick out my treasures to be wrapped.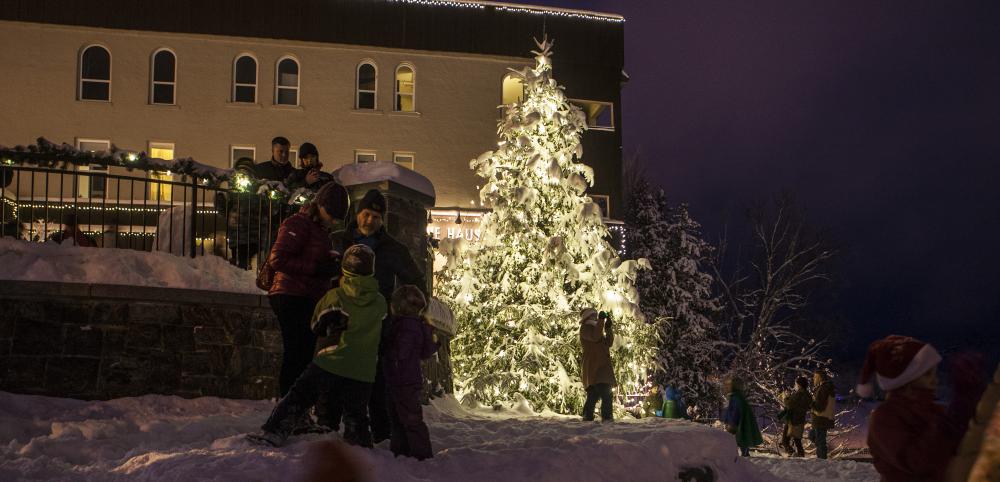 Wrapped joy
I am possibly the worst gift wrapper in the world. I just don't have the patience to get the size right, the tape, the folds...ugh. I cannot do it. However, I love nothing more than a beautifully wrapped gift. One of the greatest things about shopping local is the wrapping. Even the bookstore will wrap your books for you! There is just something about a beautifully wrapped book under the tree. You only had to pick out the gift; the rest is done for you. Leave the shops with your purchases, and continue on. You can pick up later or tomorrow.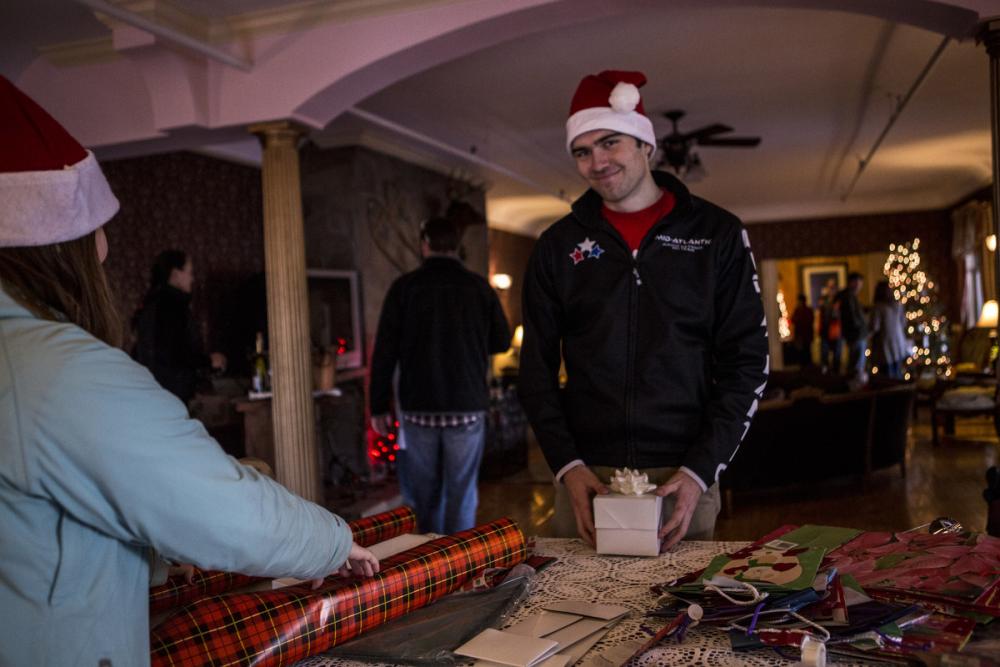 Caring stores
When you shop locally, you can find store owners that care, not only about their products, but about the environment. Gift bags are usually recycled paper, and you will find thoughtful details throughout everything local shops here do. They believe in their products and want to give great, helpful service. A real issue I find in the big stores is all of that plastic wrap around everything. My recycling bin can be so full on December 26 from it all.
I do not like the negative impact the holidays can have on the environment. I am not an activist, though I wish I knew more of what to do to help our planet, but I do know I can shop local, wrap gifts in recycled paper, and limit the box store plastic. That is my contribution, my start. I also try not to buy anything that needs batteries, or needs to be assembled. My husband especially appreciates this. My favorite stores in Lake Placid tend to have treasures that are ready to go with little waste, making for a real holiday impact.
Success
Just about the time I am catching a little chill, I can head right into one of the village's beautiful restaurants and take a load off. I'll have a glass of wine or a beer, and sit by the window watching the snow fall. Here, I will check my list twice and make sure I am ahead of the game. I know I have some great, one of a kind, specially wrapped gifts. Cheers to my beautiful small town shops!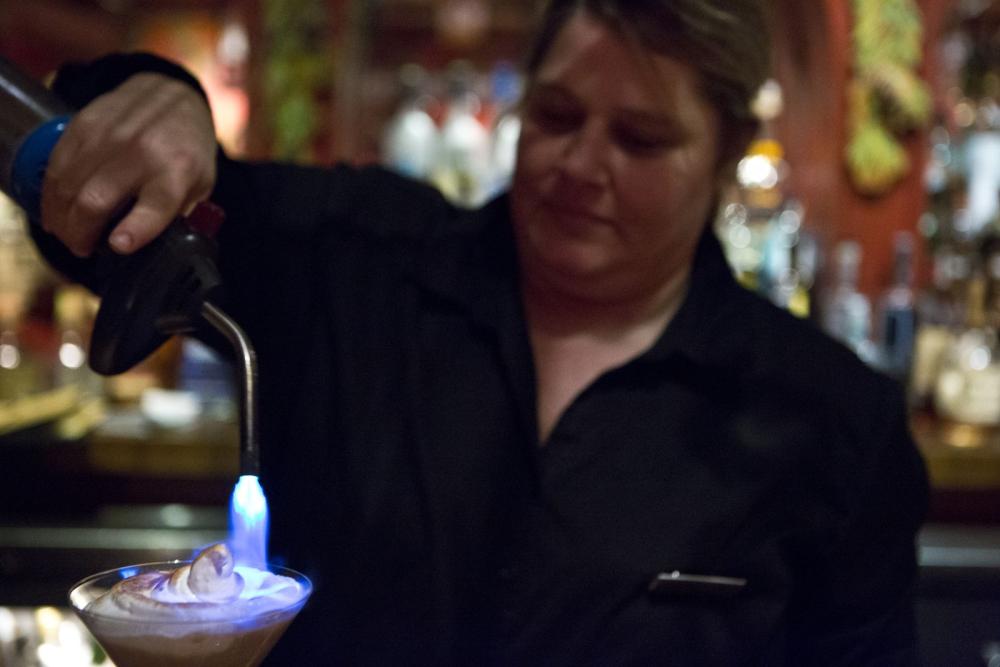 Start planning your shopping trip to Lake Placid today. We have plenty to do and see here!
---