Recently I uploaded a picture of a snow-covered Whiteface Mountain to my Facebook page. As I captioned it "What's in a name?" I got thinking about the Adirondacks'  High Peaks and wondering for whom and why some of the mountains have the names they do. I know I've read or been told the histories of some of our local mountains, but have long since forgotten most. My curiosity got the best of me and I set out researching and re-learning many interesting facts.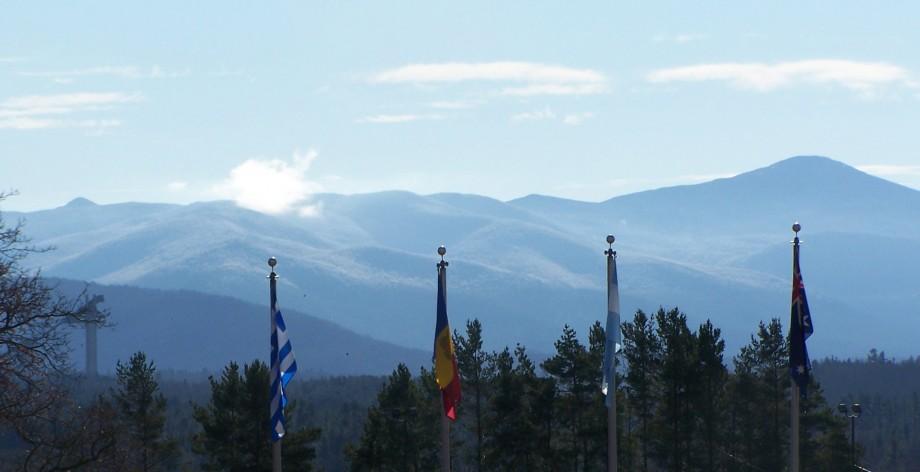 I have a sneaking suspicion I don't need to go into the Whiteface name origin here, so I'll start with Mount Marcy, as it holds the distinction of being the highest mountain in New York State. At a lofty 5,344 feet at the summit, Mt. Marcy takes its name from former New York State Governor William L. Marcy. However, this wasn't the first name the mountain sported. Mt. Marcy was called Tahawus (meaning Cloud Splitter) by the first white settlers in the Adirondack Region. Governor William Marcy commissioned the first environmental survey of the area surrounding Mt. Marcy in the 1830's, during one of his 3 terms as governor of New York State. 1837 marked the first recorded ascent of Mount Marcy by Ebenezer Emmons. Emmons was a pioneer of geology in New York State and is actually credited with naming the Adirondacks in 1838 as he helped to make them known to the public.
Since one of my colleagues climbed and wrote about Wright Peak recently, I delved next into its history. Lo and behold, yet another governor was honored by having his name attached to a mountain. New York Governor Silas Wright is the honoree this time. Wright held office from 1845 to 1846, failing to be reelected after just one term as governor. Wright is the 16th highest peak in the Adirondacks, at 4,587 feet.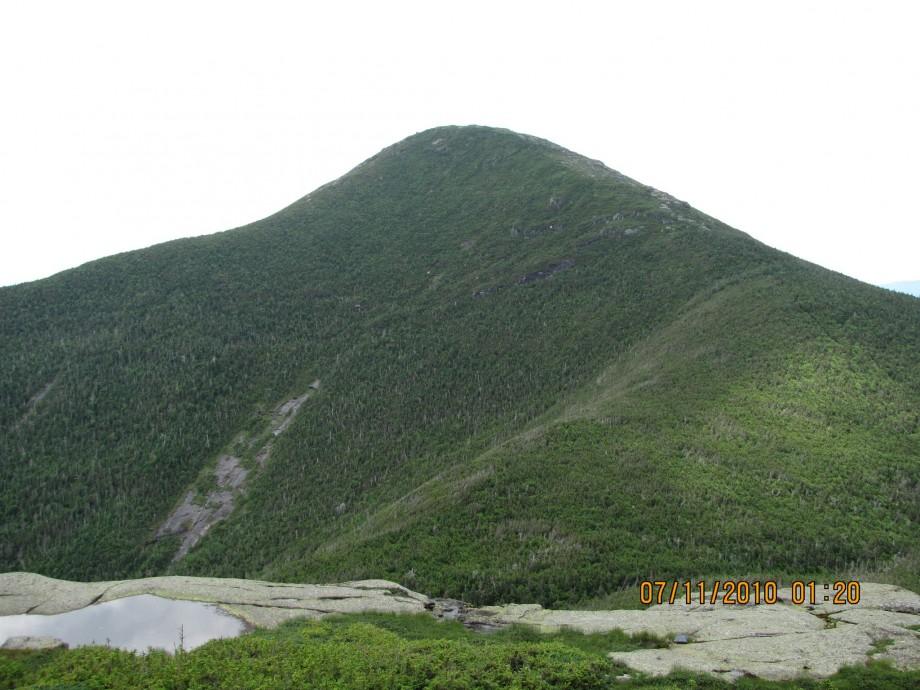 Some of our mountains names derive from early Indian origins, such as Algonquin, named supposedly for being on the Algonquian side of the loose boundary between the Algonquians and their Iroquois neighbors (there is also an Iroquois Peak). Algonquin is in the MacIntyre Range, due West of Marcy, which consists also of Wright Peak, Iroquois (at 4,843 feet, the eighth highest), and Mount Marshall, and is the most visibly striking mountain range to the South of Lake Placid. Algonquin is the second highest peak in NY Sate at 5,115 feet.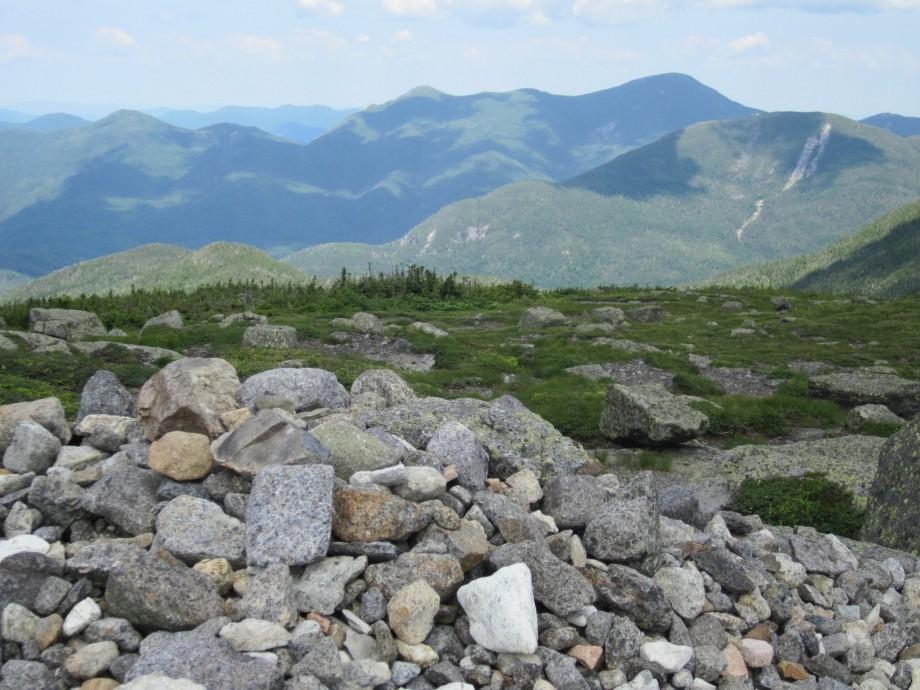 The MacIntyre Range was named for Archibald McIntyre, the founder of the McIntyre Iron Works located on the South side of this range, in Tahawus, New York.
Another prominent peak in the landscape, viewed from the Lake Placid side, is Mount Colden, the eleventh highest peak at 4,715 feet. Colden's namesake is David S. Colden, an 1830's McIntyre Iron Works investor. Colden actually looks deceivingly like it could be the highest peak from certain locations - an optical illusion.
Also in the MacIntyre Range, Mt. Marshall is aptly named after wilderness activist Bob Marshall. It has the distinction of having had two prior names, Clinton, after Governor DeWitt Clinton, and Clark, for Herbert Clark. Robin Ryan, Clark's great granddaughter is featured climbing Whiteface Mt. in a video shot by our communications director a couple of years back.  It seems Clark was a guide and friend of Bob Marshall's. At any rate, Clark lost his status as namesake and the mountain was named Mount Marshall sometime after Bob Marshall's death in 1939.  There seems to have been a lot of name changing going on up here in the mountains in days past!  Are you confused yet? At any rate, Bob Marshall and his brother George were the first to ascend Mount Marshall, although the specific date continues to elude me. Mount Marshall is the peak on the opposite side of Indian Pass from Wallface, the pass being one of the most photographed views in the Adirondacks.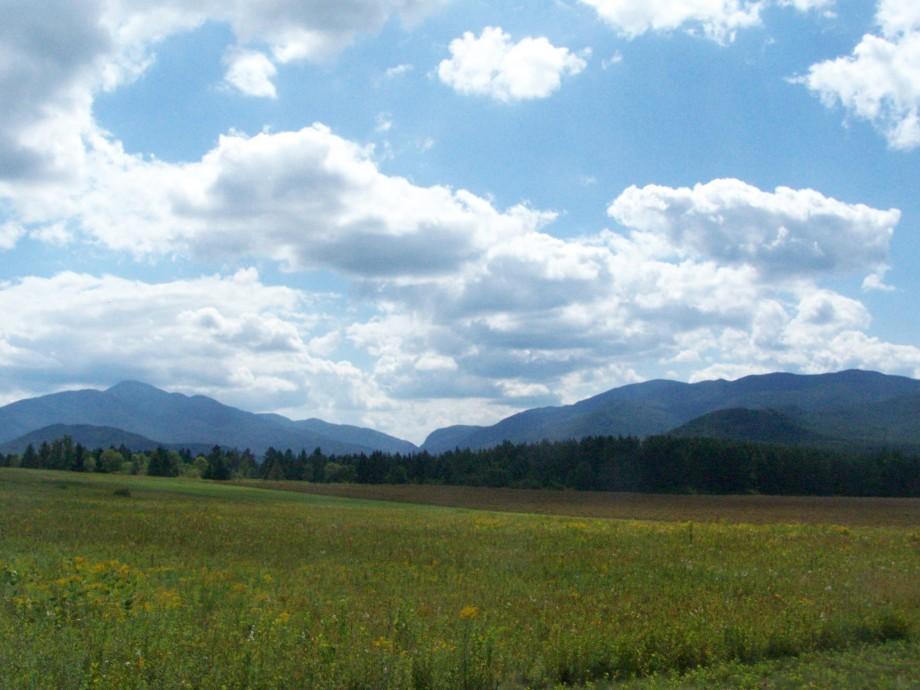 Now you have a bit of history on some of our prominent Northern Adirondack peaks and the origins of their names. This winter try to get out and ski  in the Adirondack High Peaks, or do some winter hiking. Either one, winter excursions into the back country give a whole different perspective on the landscape. If you venture up one of these peaks this winter (or summer) think about how far back their human history goes while you're up there and how many feet have traversed the hills and valleys of the High Peaks over the past 180 plus years.