Group adventures in Lake Placid
Beyond its picturesque landscapes and iconic Olympic heritage, Lake Placid offers an array of activities that are perfect for groups looking to create lasting memories together. Whether you're planning a family reunion, a weekend getaway with friends, or a team-building retreat, the region offers plenty of activities that accommodate and welcome groups. Let's dive into all the group-friendly ways to dine, explore, and play in the Lake Placid region!
Hike, bike, and coast at Mt. Van Hoevenberg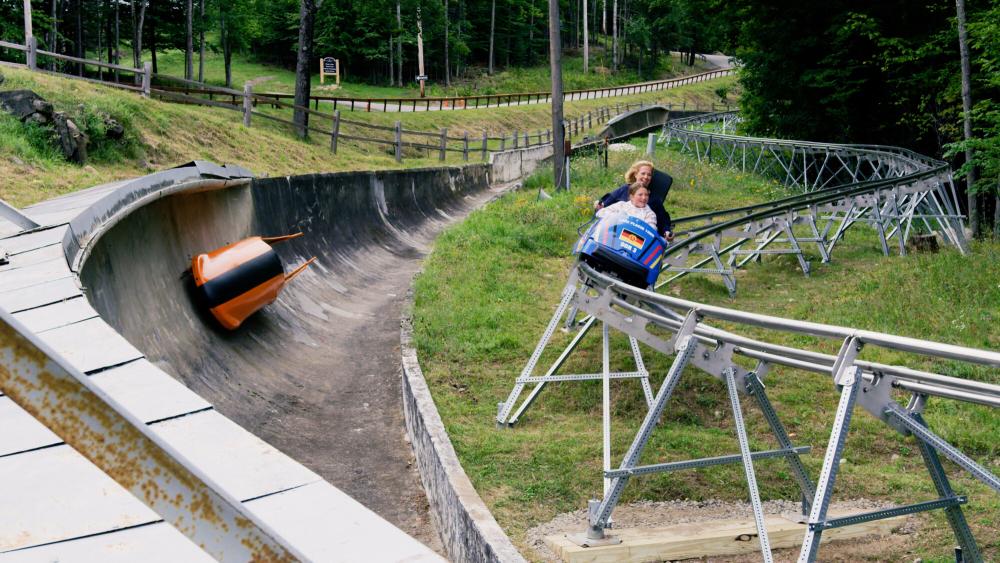 Lake Placid is known for its winter sports, but it's also become a destination for summer adventures. You might think of skiing when you think of Mt. Van Hoevenberg, but did you know they also offer a variety of summer activities, including hiking, cross-country biking, and a mountain coaster? The hikers in your party will love the opportunity to embark on a climb up Mt. Van Hoevenberg, which offers amazing sweeping views of the Adirondacks. Bring snacks and wear hiking shoes for this one - it's nearly 4 miles round-trip, but the views are worth it.
Bikers can ride through the same 30km trails that are used as cross-country skiing trails in the winter. The trails offer a variety of terrain (including flat paved sections), rentals are available on-site for those that didn't bring bikes with them, and there is plenty of room for groups to pedal together. The Cliffside Coaster is perhaps the most exciting new addition to the venue, and it's easy to see why! The coaster seats one adult and one child per vehicle and zips along the 1980 Olympic sliding track, allowing the rider to control the speed. That's not all Mt. Van Hoevenberg has to offer, the property also boasts an indoor rock climbing gym, a summer bobsled experience called Discover Luge, and biathlon opportunities to try each sport as well as legacy tours of the venue. Groups can easily spend the day here!
Thrilling aerial adventures
Did you know there are not one but TWO locations to try ziplining in Lake Placid? For a zipline experience with an Olympic vibe, visit the Olympic Jumping Complex and enjoy the Sky Flyer Zipline! The line follows the HS 100-meter ski jump, emulating the flight of ski jumping at speeds up to 30 miles per hour. Looking for a longer zipline experience? Experience Outdoors offers zipline tours which include six zip lines, two guides, and equipment. The course is on Scott's Cobble Mountain and offers stunning views of the Great Range Mountains.
Experience Outdoors is the best for larger groups and offers group packages. In addition to ziplining, they have an impressive treetop Adventure Park with 34 obstacles and 3 ziplines. The two-hour tour is self-guided, but staff will teach participants all they need to know before embarking. This is a good choice for adventurous groups who enjoy a challenge and can use upper body strength and balance to navigate the progressively harder course. Groups of 10 or more are eligible for a discount! Experience Outdoors stands out for its group packages, including 'Dacks Day Out' full-day itineraries and customizable adventures for Bachelor and Bachelorette parties!
Climb, bike, and paddle with guide services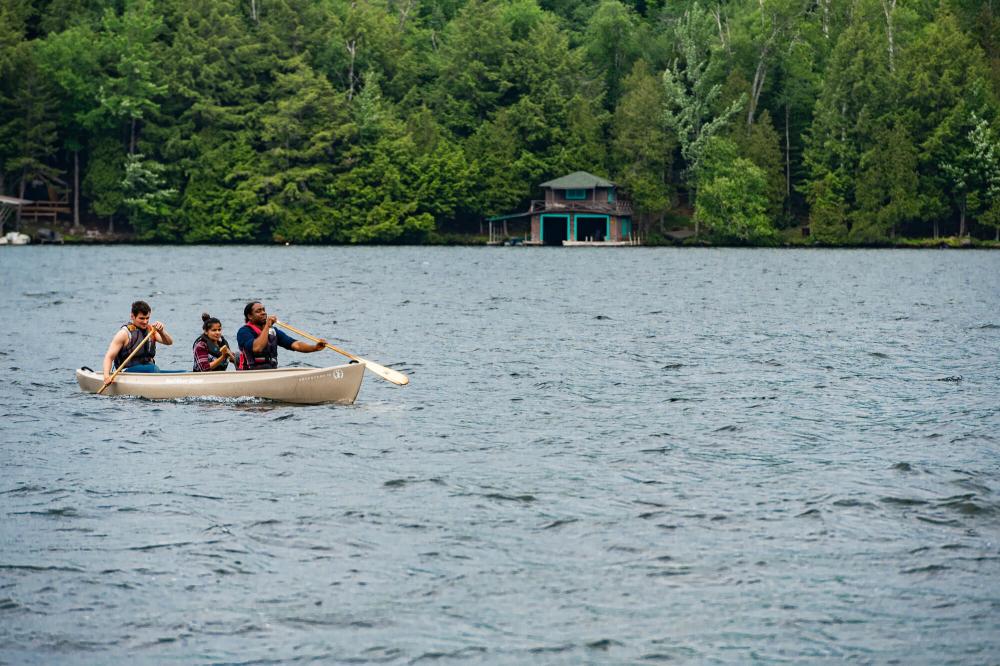 Outdoor adventuring can be daunting for groups, especially if some of the participants aren't seasoned outdoor adventurers. Luckily, guide services like High Peaks Mountain Guides are experienced and passionate about getting groups out into the Adirondacks safely and effectively.
Just next door to High Peaks Cyclery (and owned by HPC owners Karen and Brian Delaney), High Peaks Mountain Guides offers guiding services in hiking and backpacking, mountain biking, rock climbing, and paddling. The company has decades of experience working with groups of all ages, from school children to adults, and are happy to work with your group to find an adventure that will work for everyone.
River Rafting at Ausable Chasm, Upper Hudson River Gorge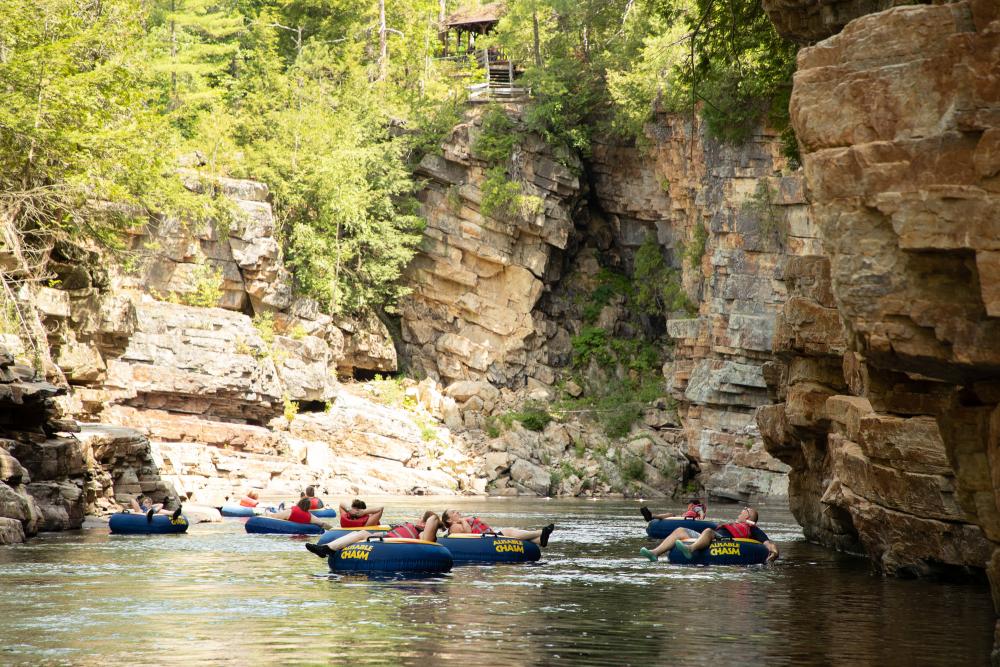 If you've ever wanted to try rafting, you're in luck! Although out of Lake Placid proper, you can try this and more with your group at Ausable Chasm! Touted as 'the Grand Canyon of the Adirondacks' and about 50 minutes from Lake Placid, the Chasm has been amazing visitors since 1870 when it opened to the public. Now, they offer several activities in the Chasm, including rafting and tubing. Other activities include adventure trails, rock climbing, and rappelling. They also offer packages for those interested in partaking in several activities.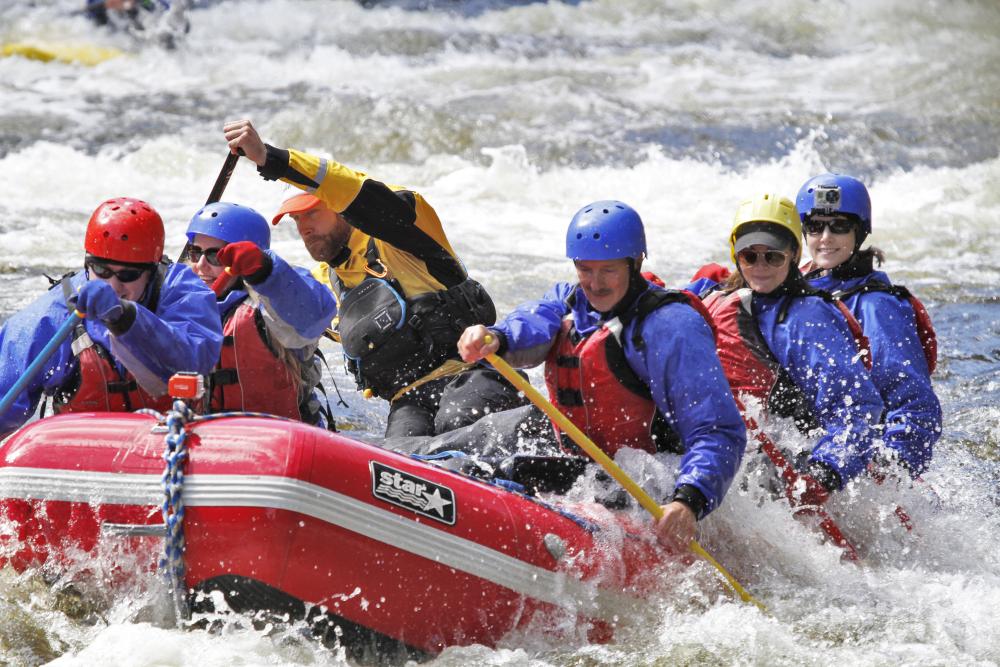 If whitewater rafting is more your style, head to Indian Lake (approximately 1 hour 25 minutes from Lake Placid) and raft the wild and scenic Upper Hudson River Gorge! Adirondac Rafting Company offers whitewater rafting complete with river guides, gear, and a riverside lunch! Adirondac Rafting Company has also partnered with Experience Outdoors to offer the Air and Water package, which includes whitewater rafting and a zipline tour for a two-day adventure.

Take to the lakes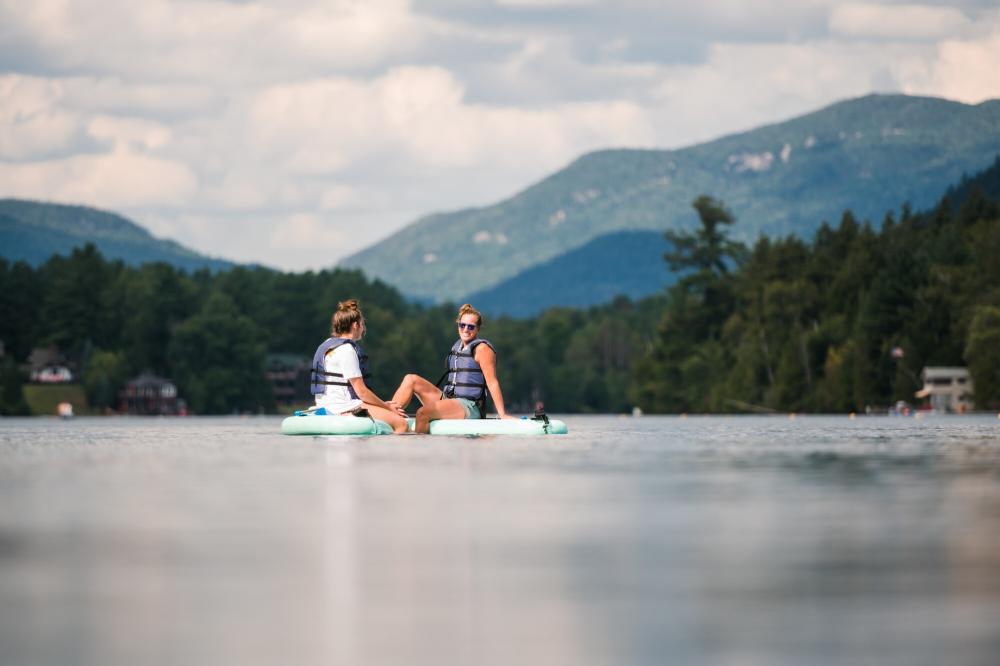 Indulge in some waterborne adventures on the crystal-clear waters of Mirror Lake and Lake Placid. Rent paddleboards, kayaks, or other non-motorized crafts from Mirror Lake Boat Rental and spend a leisurely afternoon exploring the lake; there's plenty of room to spread out! Engage in friendly races, challenge each other to paddleboard yoga, or simply enjoy the refreshing waters while soaking up the glorious sunshine. Lake Placid allows motorized boats, and various crafts can be rented from Captain Marney's Boat Rental, including larger boats for groups. Want to get more adventurous? They also offer water skis for rent.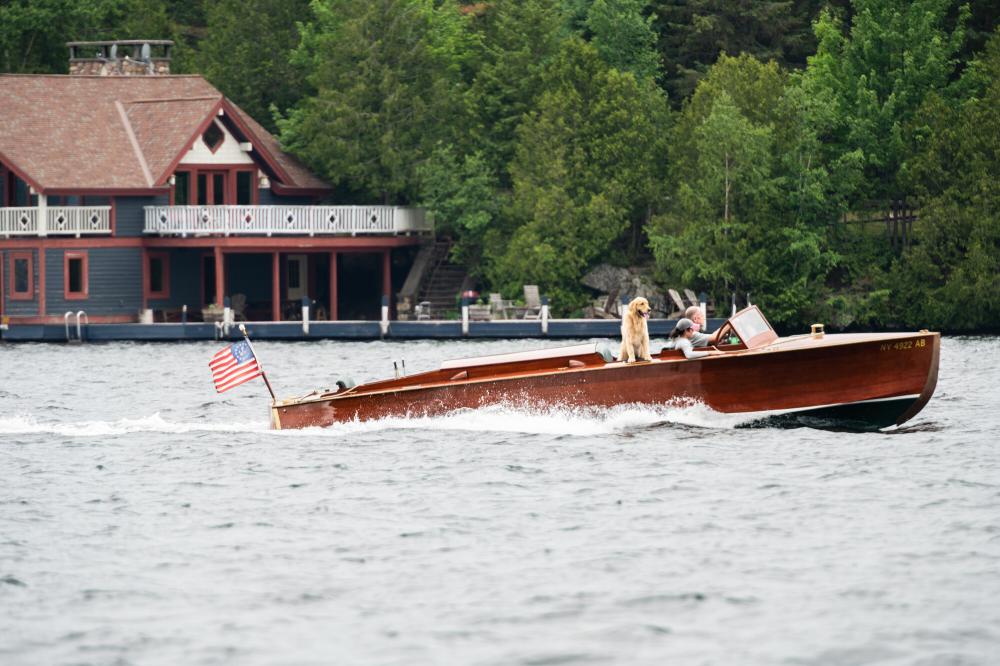 If you want water sports lessons, Adirondack Aquatics has you covered. They offer instruction in water skiing, wakeboarding, wake surfing, and tubing and also offer private boat tours and charters. Small groups can take advantage of the private boat tour and charters to further explore the lake and try one of the water sports, reservations are required. For larger groups, private boat tours of Lake Placid are offered by Lake Placid Boat Tours, the same folks who offer the narrated one-hour tours. Email the marina manager at marinamanager@lakeplacidmarina.com for more information. Whether you paddle your own canoe (or paddleboard, etc.) or choose a larger craft, you can't go wrong with some "lake time"!
Enjoy the views
You don't have to go far to see spectacular views, they are everywhere! Walk around Mirror Lake, a scenic pedestrian walkway offering glimpses of the High Peaks and the lake, and end up on Main Street for fun shopping, dining, and activity options. The Peaks Paintbar offers a paint-and-sip experience, and you can schedule a private party for your group or visit Pure Placid to make candles.
Dining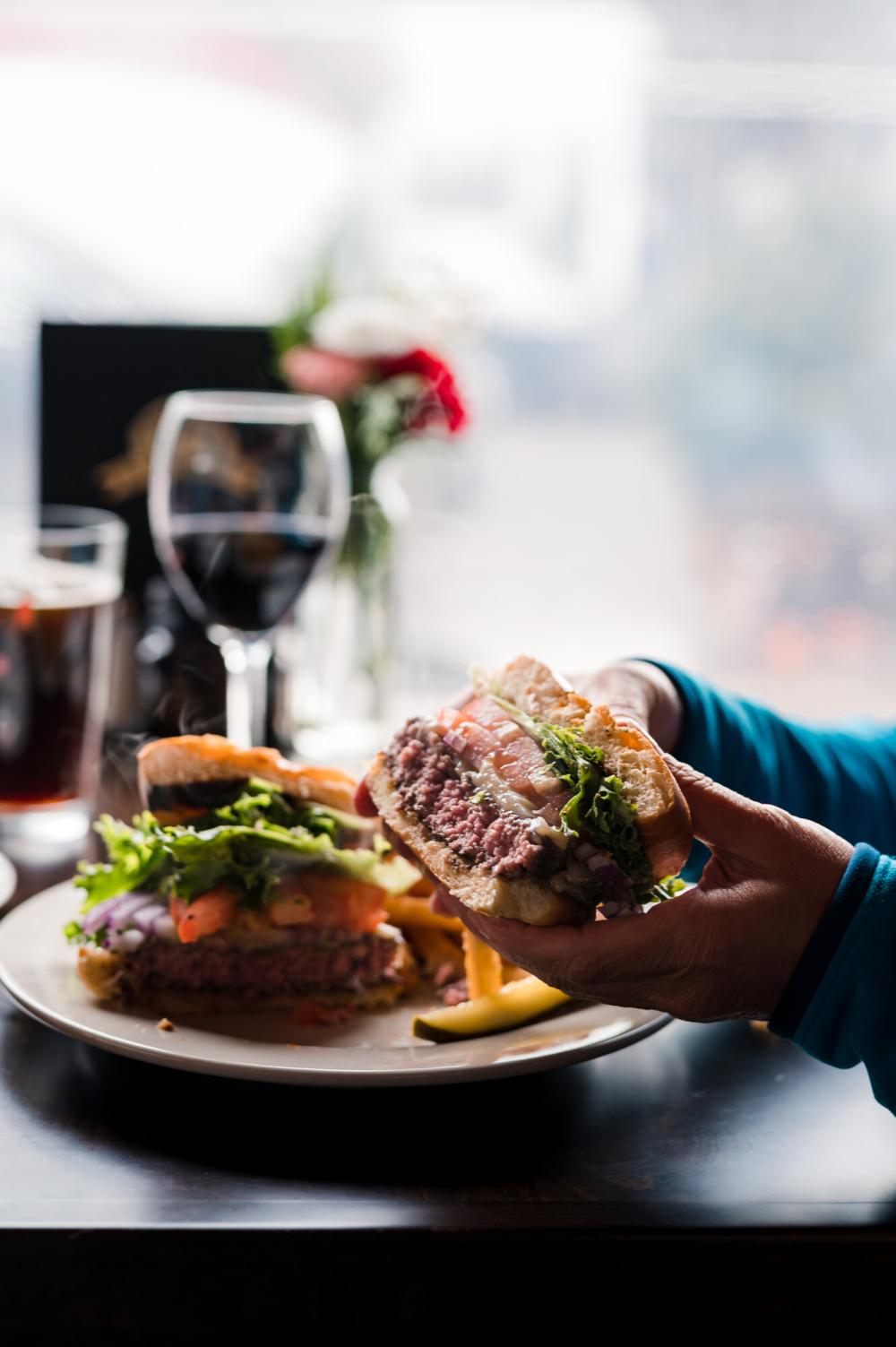 As for restaurants, Generations and Dancing Bears (two of the largest restaurants on Lake Placid's Main Street) are well-equipped to handle groups. The famous Lake Placid Pub and Brewery, which overlooks Mirror Lake, offers an event space upstairs for larger groups that can be reserved in advance. On the other side of Main Street on Saranac Avenue, across from the Lake Placid Center for the Arts, the 'Dack Shack offers dine-in and take-out via Simply Gourmet and Big Mountain Deli. If you have a large group and it's busy in the restaurant, as it often is, you can choose various take-out options. There is also limited outdoor seating. Please note these are just some of the restaurants in town that can handle groups and are not an exhaustive list. It's useful to remember that the larger the restaurant, the better it can accommodate groups, but it also depends on occupancy, event conflicts, etc. We recommend calling ahead to determine each restaurant's availability and group accommodations.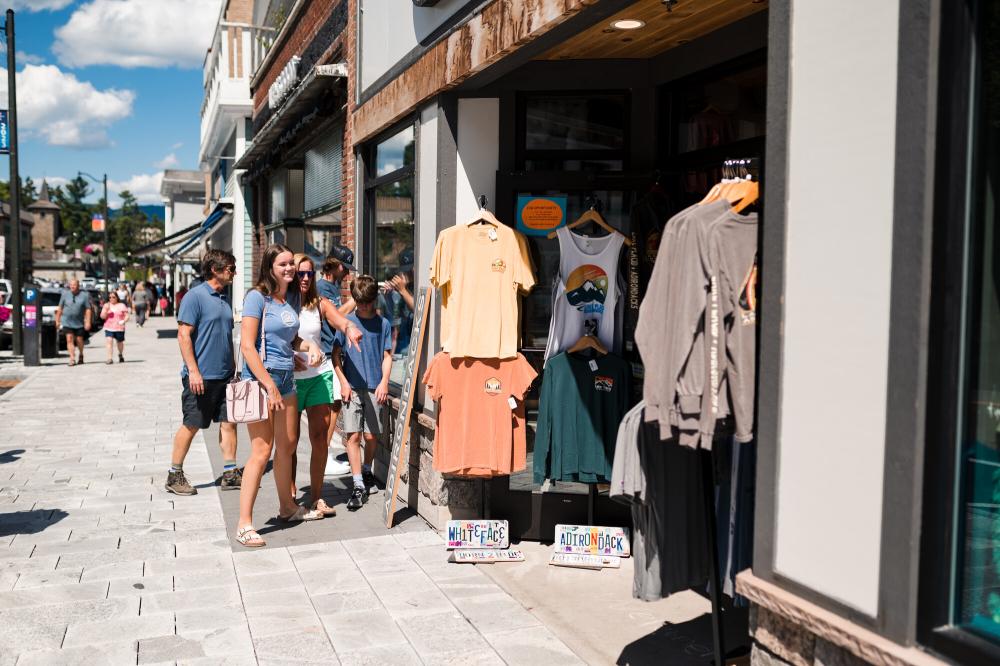 After that meal, take a walk! Saunter along Mirror Lake, on Main Street again, or go to local trails. Cobble Hill and the Heaven Hill Trails are in Lake Placid proper. While Cobble is a more moderate hike for those with less experience, Heaven Hill trails are flatter and more accessible. Both have reasonably wide trails. Remember your hiking shoes; they might be easier to traverse than a High Peak, but these trails offer the feel of a hike without the time commitment or difficulty.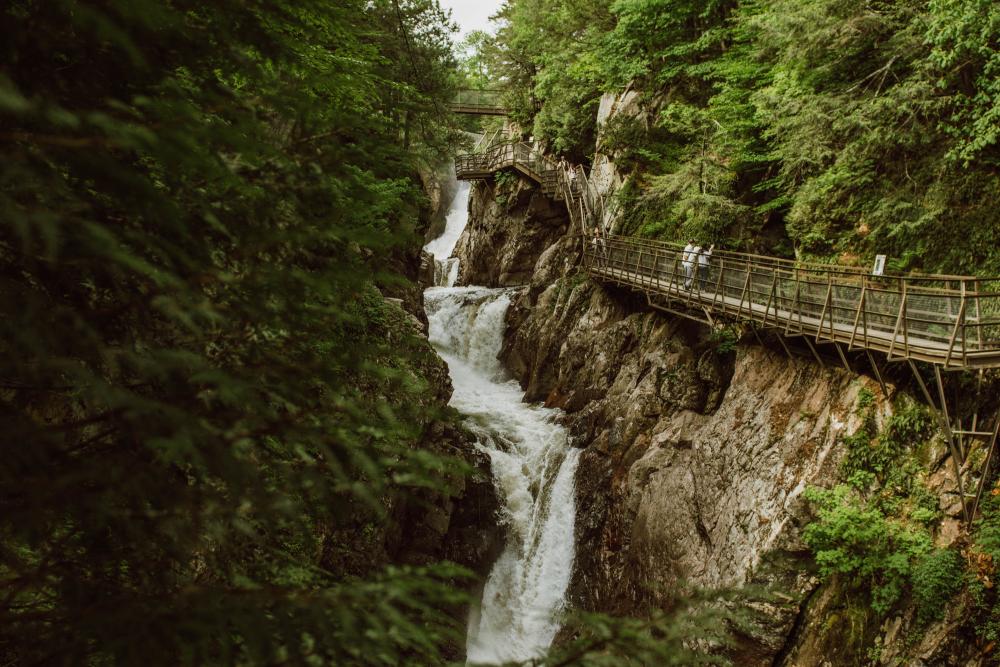 If you want to experience nature differently, DO chase waterfalls at High Falls Gorge! Just 10 minutes out of Lake Placid, the gorge offers a 45-minute waterfall walk and an optional separate nature trail (away from the waterfalls). Groups should have enough space to maneuver amongst the walk. There are two different paths to explore the falls, including an easier option, making this an accessible experience for groups of all abilities. Fun fact - High Falls Gorge was a shooting location for Succession in 2019, appearing in season 2, episode 6 of the HBO drama.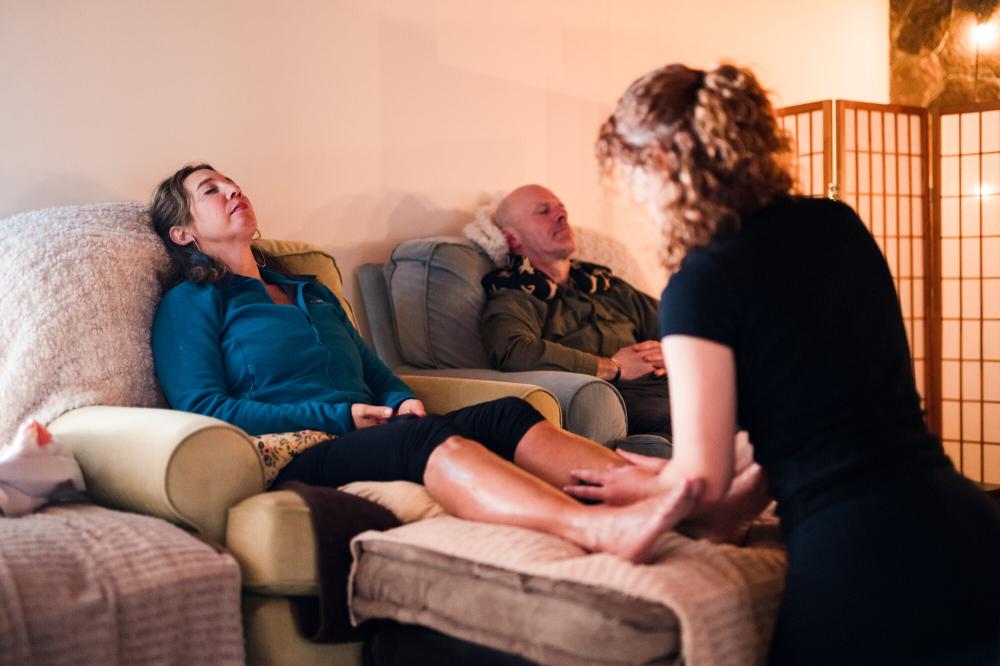 After all that walking, your feet might need some attention! Luckily, Adirondack Foot Sanctuary up the street from the post office offers several group options (maximum 6 per group), including for bridal parties. Back-to-back appointments are an option for groups over six, and the spa offers services like foot soaks and massages. Perfect after days spent exploring Lake Placid!
Explore the Olympic Museum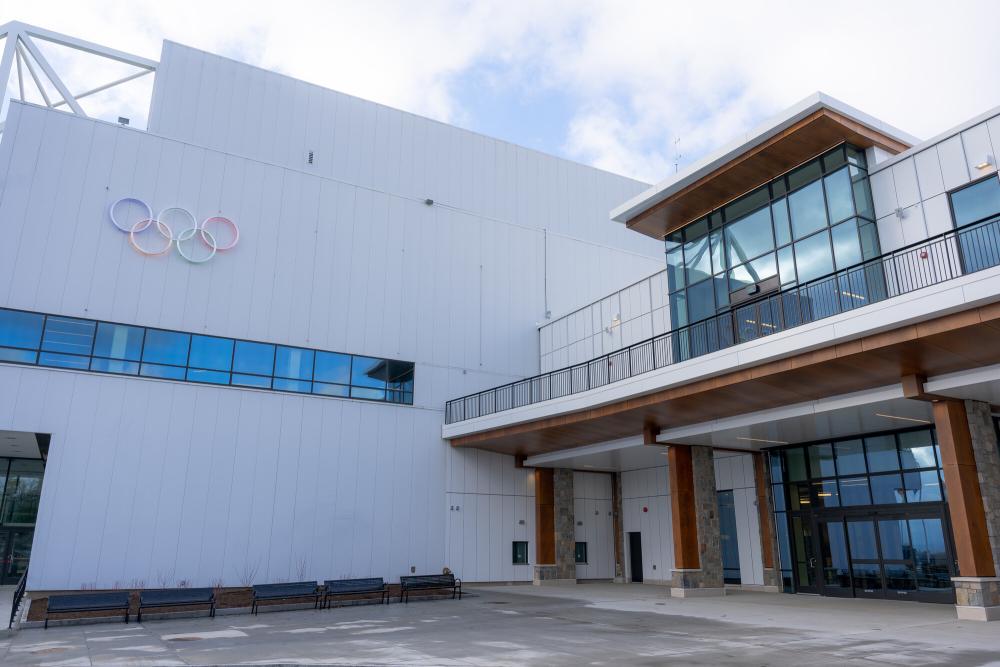 We've had a few rainy days here so far, and on days like that, you need something to do inside. The newly-designed Lake Placid Olympic Museum in the Olympic Center is ideal. Learn about Olympic history, see artifacts from the past and present Olympic sports, and enjoy interactive exhibits in the inviting space, which just opened again after its renovation and relocation a few months ago. Large groups (20 and up) are welcome and receive a special $10 per person rate, with one person receiving free admission for every 20 guests. It's a great way to spend an afternoon, especially if you enjoy history or learning about sports and the Olympic movement. While you're at it, stroll through the newly revitalized Olympic Center and check out the rinks - you may see a future Olympian practicing!
Inline skate on the Olympic Oval
This summer, the Olympic Speed Skating Oval is open for inline and roller skating! Bring your own wheels or rent them on-site and roll around the 400-meter (¼ mile) track where Eric Heiden won his five gold medals in 1980. Groups can spread out — the track is wider than it looks — and have fun gliding under the lights. They are open most weekends until June 30, when they open for skating Wednesday - Saturday.
We'll see you there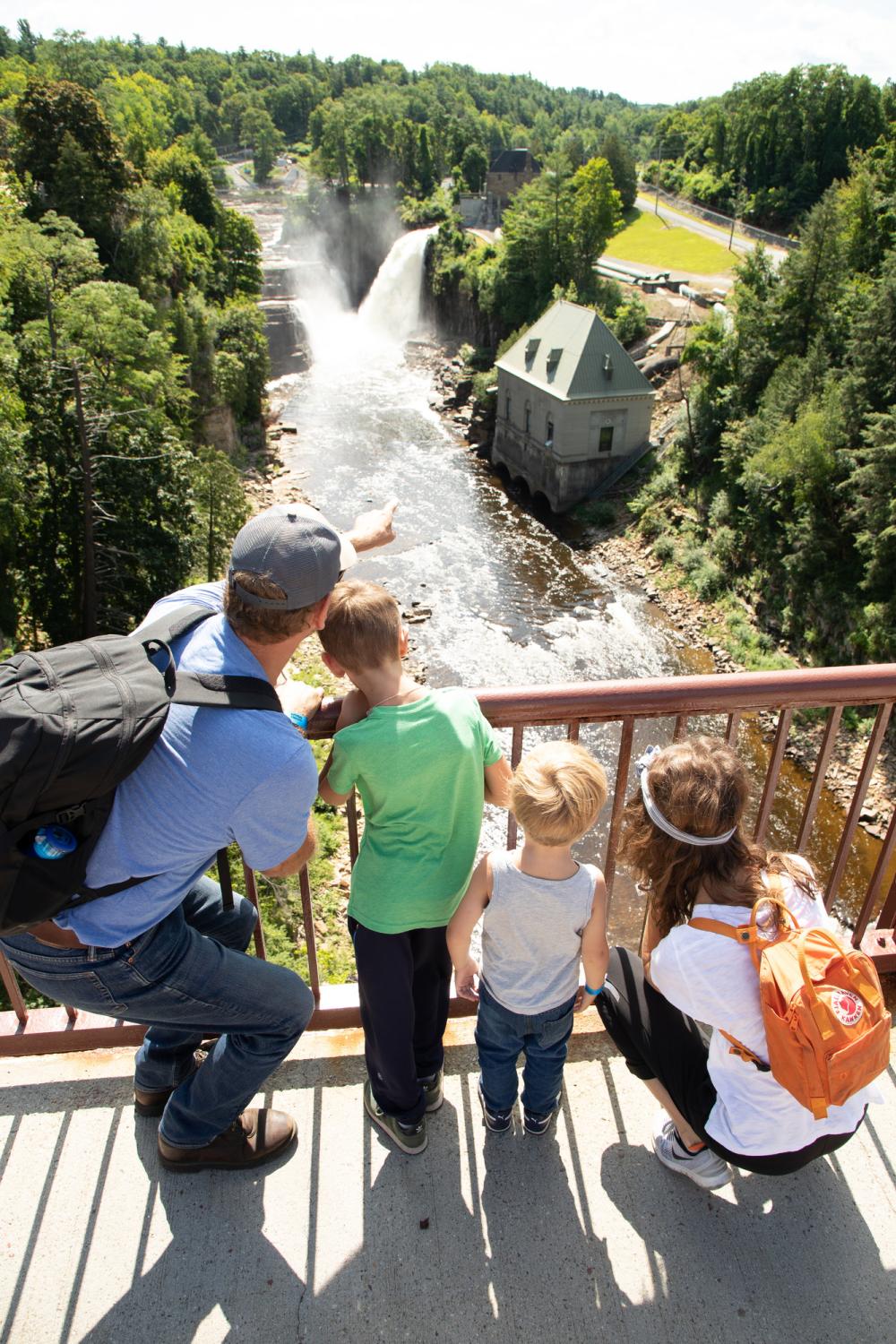 Lake Placid, NY, is a destination brimming with opportunities for groups seeking adventurous and memorable experiences. From hiking amidst the majestic Adirondacks to exploring the region's Olympic legacy, this charming village offers an abundance of group-friendly activities that will surely create lasting memories and strengthen the bonds within your group. So, gather your loved ones, pack your sense of adventure, and embark on an unforgettable journey in Lake Placid!