I say "romance," you say, "Lake Placid!" Okay, maybe not the first words or place that come to mind, but that's about to change. I'm a firm believer that romance takes on many different shapes and features. Romance can be getting a bouquet of wildflowers for no reason. It can also be sharing an ice cream cone on a hot day or simply enjoying a scenic drive, just the two of you. Lake Placid has many activities and adventures to offer travelers, including families and solo travelers, but for couples looking for something unique and all about them, it really takes the cake. (Cake! Visit a local bakery and get a piece of cake to share by the lake! How cute is that?!) Whether you're a new couple, just got married and can't stop grinning at each other, or have been married for 16 million years and still adore each other, here are some of our favorite activities for couples looking for a bit of holiday romance.
Catch some air
No, I'm not talking about slam dunks or soaring off a skateboard ramp, though you can do that here too. I'm quite literally talking about taking to the skies and there are two unique ways to do that.
At Whiteface Mountain, the Cloudsplitter Gondola whisks you up the mountainside (on the ski resort side), offering beautiful, memorable views of the surrounding landscape. This graceful, smooth ride isn't too long, or too short: it's just right for the two of you to admire the scenery (no matter what stunning season), watch out for wildlife, take selfies, and then enjoy your time on the top of Little Whiteface. There are picnic tables and benches, plus binoculars on stands so that you can take advantage of being up above almost everything else around you. Love is supposed to make you feel like you're walking on air, and the Cloudsplitter Gondola can do that, too!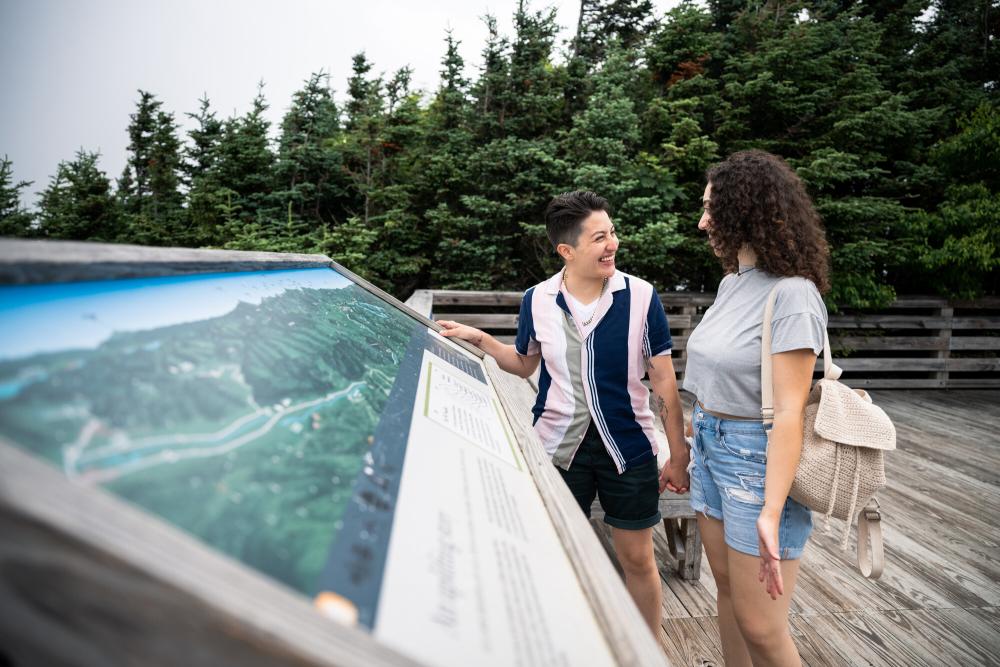 Do you know The Carpenters song, "Close to You," in which the lyrics go, "why do birds suddenly appear, every time you are near"? Of course you do, and you're singing it right now! A romantic way to get a bird's eye view of the Adirondacks, Lake Placid, and the epic High Peaks is to take a special scenic flight! Visit Adirondack Flying Service at the Lake Placid Airport, where experienced local pilots will have you soaring, both physically and figuratively speaking, plus you'll get a unique, close-up view of the earth below. A private ride is big on views and making incredible memories together. Once you're back on land, you'll still feel like you're up among the clouds.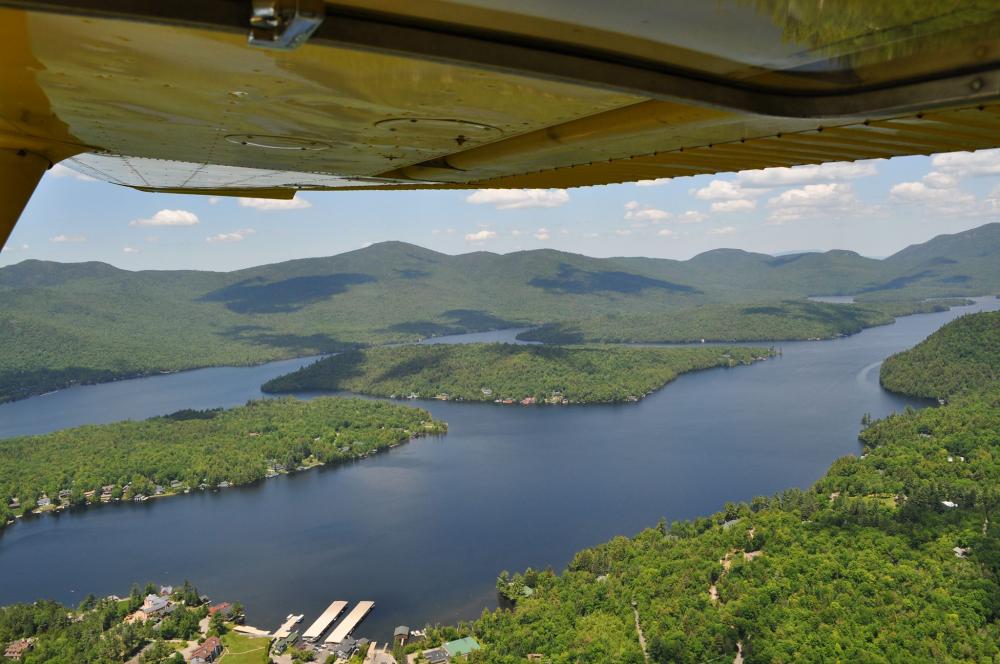 Kick back, relax
I mean this one literally. Lake Placid is well-known for luxurious spa treatments, with offerings ranging from foot soaks amid a busy day of adventure, to full-body treatments designed to help you unwind and leave your troubles at the spa door. Get immersed in a spa experience with Adirondack flavor with a maple sugar scrub for each, a hot stone massage, or skin treatments created with local flowers, pure Adirondack water, and more delicate ingredients perfect for pampering.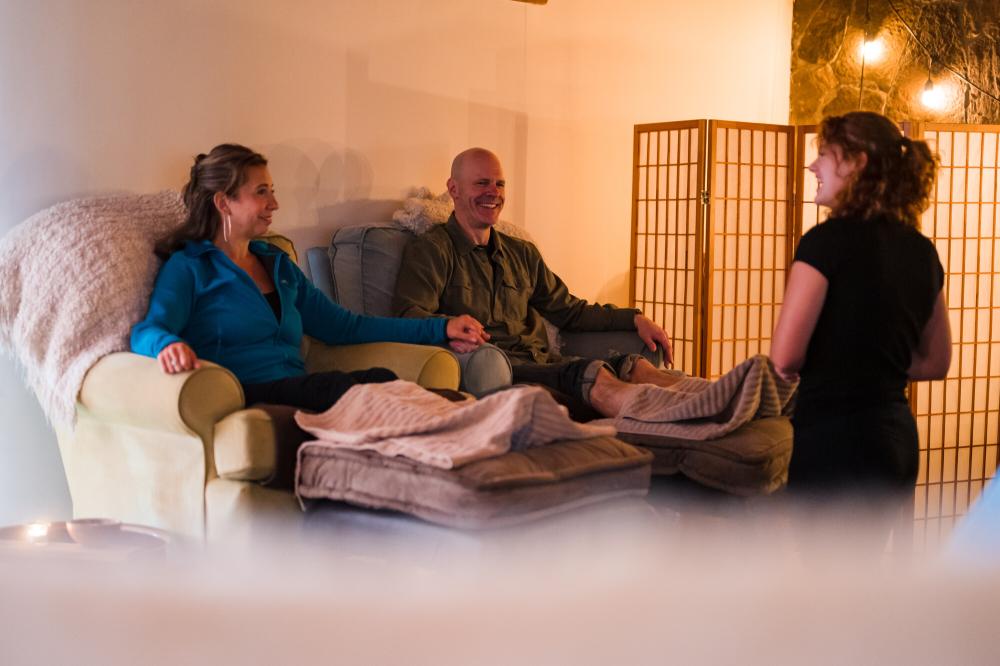 Hit the road
Personally, I'm a big fan of road trips, particularly with my husband. Scenic roads lead to new, unexpected sights and the journey itself is indeed the destination. Take a mini road trip from Lake Placid on the "scenic route" to Keene and Keene Valley for eye-opening views and quiet time together. Route 86 winds past meadows, peaks, charming farm stands, and cool, stream-fed lakes. Stop at a local bakery for a treat, explore unique, rustic home decor, and dig into hearty meals. If you're feeling adventurous, you can even add in a hike; but be aware, this area can get very busy, so plan ahead and arrive early if you want to hike! The route to Keene Valley is about 20 miles from Lake Placid, but it is a drive best enjoyed leisurely, with stops to take in views or get to know these special communities.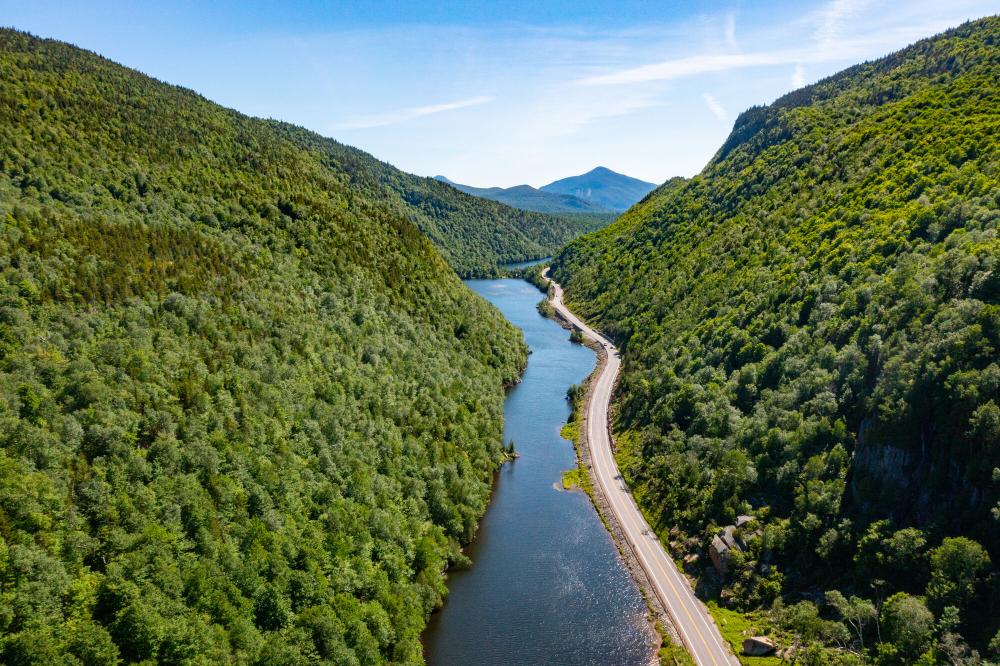 Try something new
With so many activities available in Lake Placid, there's bound to be something you haven't tried yet. Why not jump into a new adventure with your favorite person and learn something new together? Try a fun, engaging creative activity, like the themed paint and sip offerings at The Peaks Paint Bar, or try your hand — and nose — at creating your own scented candles at Pure Placid.
For couples who want to get some fresh air and stretch their legs, there are plenty of outdoor activities, too! Visit Mount Van Hoevenberg, an Olympic Legacy Site, to try out an array of speedy thrills, including a mountain coaster, luge experiences, and a sweet hike up the mountain. Van Ho even has a new, indoor climbing gym and the staff there love to welcome beginning climbers of all ages and abilities. You don't have to have any experience to try it out!
Savor flavor and great company
Yes, I mentioned cake — and bakeries — so we're not ignoring the fact that you have to eat. Correction: you want to eat. You want to settle in to a lakeside table for two, share small plates by firelight, and indulge in big desserts because what the heck, this is a trip made for spoiling yourselves. Whatever your favorite flavors are — pizza, sushi, diner classics, fine dining, brewhouse specialties — Lake Placid has a wide array of flavors to sample and delight in. Stay a few days and try them all! You can take your time at a restaurant and let the staff pamper you with local brews and locally-grown ingredients, or pick up a variety of sandwiches, salads, and snacks and make a picnic of it! Mid's Park is a favorite spot for picnicking, where you can rest in an Adirondack chair and watch paddlers on Mirror Lake and relish the fresh Adirondack air. Whatever you end up eating, make the most of your time together.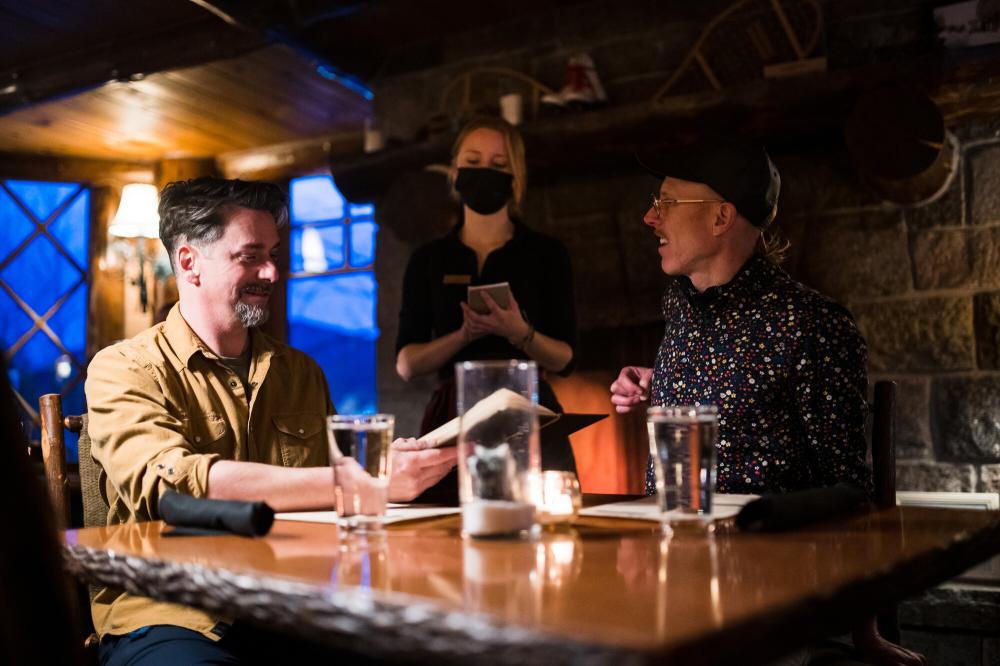 There's a reason why dinner and a movie has, and probably always will be, a date night favorite. Follow up your culinary explorations with a movie in an Adirondack classic: the Palace Theatre. The Palace has been around for decades and, though it has expanded and modernized, it retains oodles of old-fashioned movie house charm. From the real butter on the popcorn to the vintage projector on display in the lobby and the glowing marquee, the Palace is a million times better than any multiplex. The Palace shows the latest and newest films, plus also hosts special events, including the annual Lake Placid Film Festival.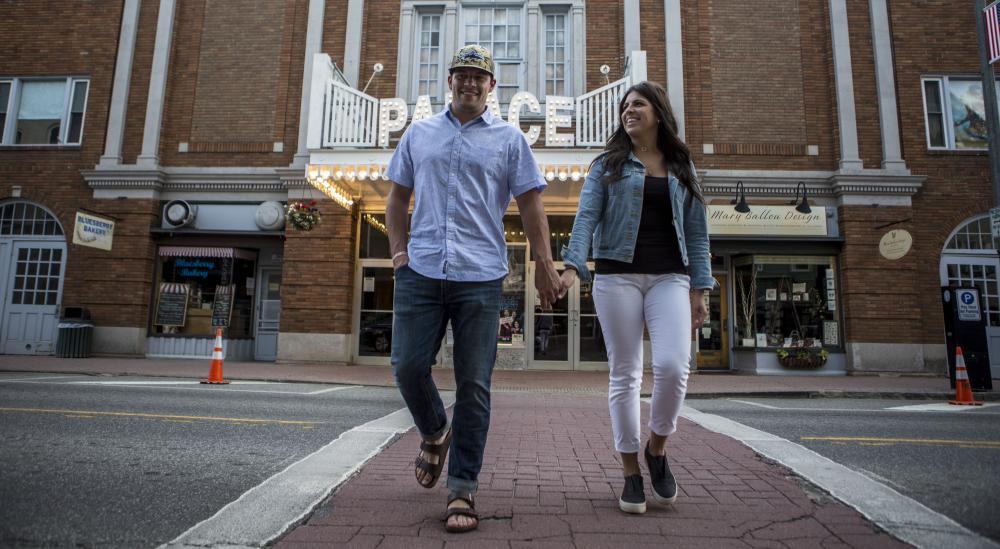 For the couple that simply wants to have fun, spend amazing time together, and explore the world together, Lake Placid is a sweet, easy-to-get-to destination. Local hotels, retro-cute motels, inns, and cabins and cottages offer plush overnight options, which add to the sense of romance and delight. Whether you're on your honeymoon, a kid-free weekend (yay, you!), or simply spending time together, join us in Lake Placid. We promise you'll find adventure and natural beauty at a destination you're going to want to visit again and again.