One of the first movies I ever saw in a theatre was E.T. the Extra-Terrestrial. It was in a classic old movie house, with elaborate curtains framing the screen, real butter on the popcorn, and a lobby full of old movie posters and a vintage projector. My mother and uncle took me, and the theatre was crammed with kids and their families. At a crucial, heart-rending scene, the whole theatre of children started sobbing and my mother and uncle were struck with a case of the giggles. It's a beloved family story and does nothing to convince strangers that we're not bonkers. But you see, we are. We're bonkers for movies.
My whole life, movies were a big deal. I was raised on black and white classics, like The Hound of the Baskervilles and the 1933 version of Little Women (if you haven't seen either, please do so immediately. I mean it). We went to the movies whenever we could, on school nights and Christmas Day, even on vacation. Years ago, on a weekend vacation in Lake Placid, my grandmother and I walked from The Mirror Lake Inn to the Palace Theatre to see V for Vendetta. My grandmother really was that cool. I'd rather be in a movie theatre than most other places and once you get me started talking about my favorite movies*, you might as well get some popcorn and settle in because we'll be here for a while.
In Lake Placid, the real Lake Placid (sorry, Betty!), the annual Lake Placid Film Festival is an exciting, starry event that is jam-packed with events and activities for all sorts of movie lovers, in a perfect, walkable small town full of flavorful restaurants, unique shops, and super cool activities. Each year, the event brings together independent filmmakers, writers, historians, DIYers, and film fans for a weekend of movie watching, panel discussions, how-to workshops, and networking, all in celebration of movies. Year in, year out, the Lake Placid Film Festival is one of the most fun, most interesting events of the year. You have no excuse to miss it!
Movies, movies, movies
A film festival is no fun without great movies, right? The team behind the Lake Placid Film Festival spends the year between events seeking out exceptional films in a range of styles and genres. Over the course of festival weekend, buzz spreads around town: what films shouldn't be missed, the films that will make you laugh helplessly, and what filmmakers simply have to be seen in person.
Here are a few of this year's highlights:
Esperanto. Sponsored by Adirondack mountain bike organization BETA, Esperanto is an exciting, brilliant look at mountain biking around the world, what it means to riders, and the connections it creates. I'm not even a mountain biker but this is the film I am most excited to see.
The Flag Makers. This 2022 short documentary from National Geographic Films shares the fascinating story of a mid-west factory, where immigrants from across the globe carefully craft American flags and "redefine what it means to be American."
Fly Low Jack and the Game. Almost as interesting as this short 1927 silent film is the story behind it! Made to show that anyone could use the latest 16mm film camera, the film was directed by a pioneering female director and starred the Rochester Players. A noted film preservationist will be on hand for a great Q&A about this unique restoration and the amazing story of its creation.
Holy Spider. A captivating Iranian thriller, actress Zar Amir Ebrahimi won the Best Actress award at the 2022 Cannes Film Festival for this film about a journalist hunting a serial killer. There's major buzz about this one!
Because there are so many excellent films showing over festival weekend, many will have multiple screenings, helping festivalgoers maximize their time and not miss out on the amazing offerings! Be sure to check the growing list of films and the schedule so you can plan your perfect weekend of movie magic.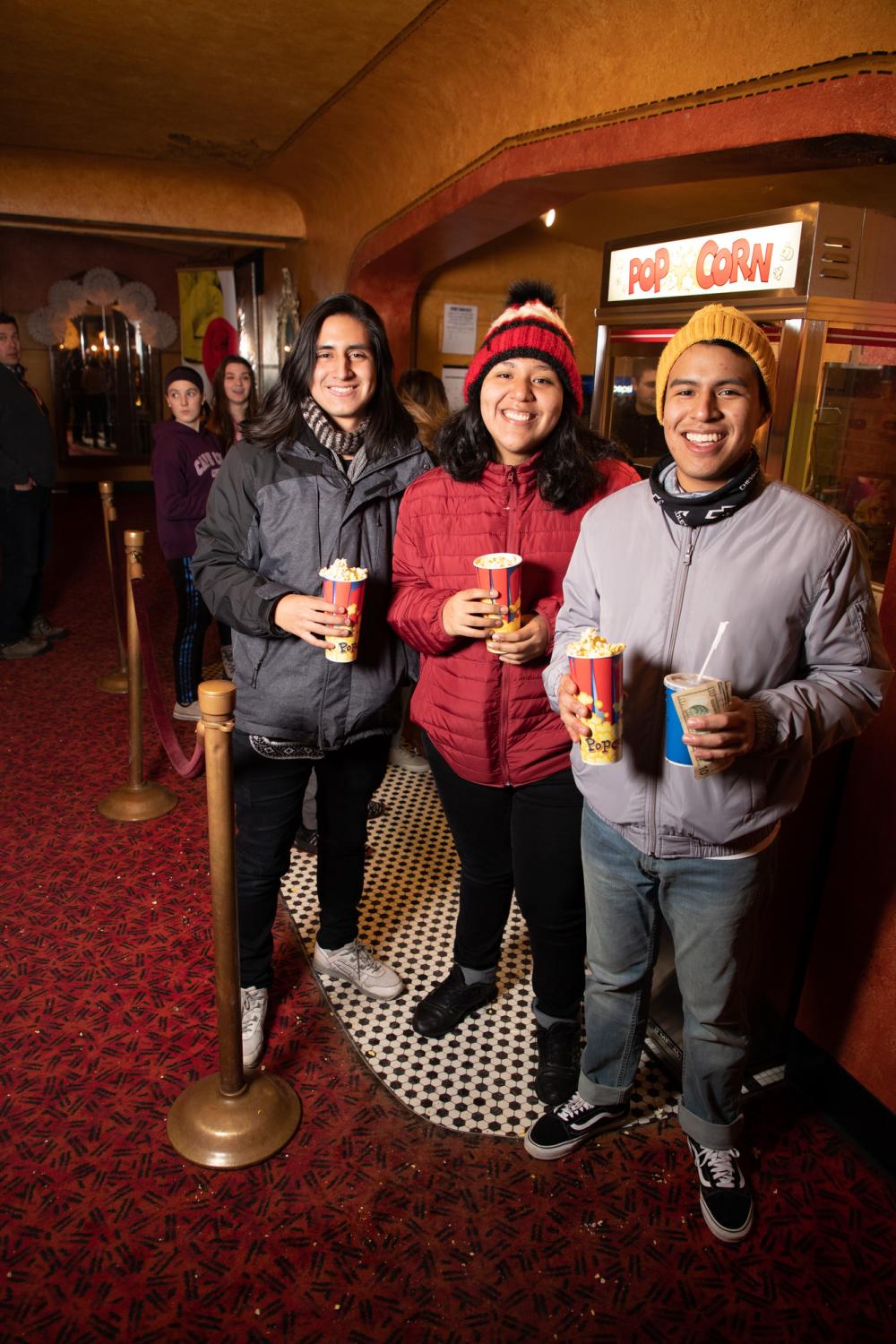 Let's talk!
One of the most fun things about seeing a movie is talking about it after, right? The Lake Placid Film Festival offers a slew of cool opportunities to do just that! Whether you want to learn about taking the first step into making your own movies, hear from writers about their experiences, or simply get a glimpse into the magic that goes on behind the scenes, the festival has something to offer. Each year, new voices and faces share their love of movies and their expertise for panel discussions and seminars, parties and networking events, and more. This year's event is offering a fun, and practical array of special talks, including:
Women in Sci-Fi. Historically, most creatives behind the camera in sci-fi are men. Hear directly from women who create fantastic worlds, characters, and visuals to learn about their experiences, work, and love of an extra-stellar genre.
Film Production in the Adirondacks. How to do it, where to go, and what to expect when you make a film — any size film — in one of the prettiest places in the world.
Tools of the Terrifying Trade: DIY Terror. Nightmares ahead! Did you know that filmmakers such as the Coen brothers got their start making short films at home? If you've ever wanted to go the DIY movie route yourself, have an interest in chills and thrills, but aren't sure where to start, this is the discussion for you!
How the TV Industry Really Works. Get the low-down and learn about the step-by-step process of taking a gem of an idea through fruition to make it television history.
In addition to these cool discussions, passholders will be invited to the opening night party, the VIP filmmakers lounge at High Peaks Resort, and Lake Placid Laughs, an evening of stand-up comedy straight from the stages of NYC, giving everyone tons of opportunities to relax and get to know new friends and connect.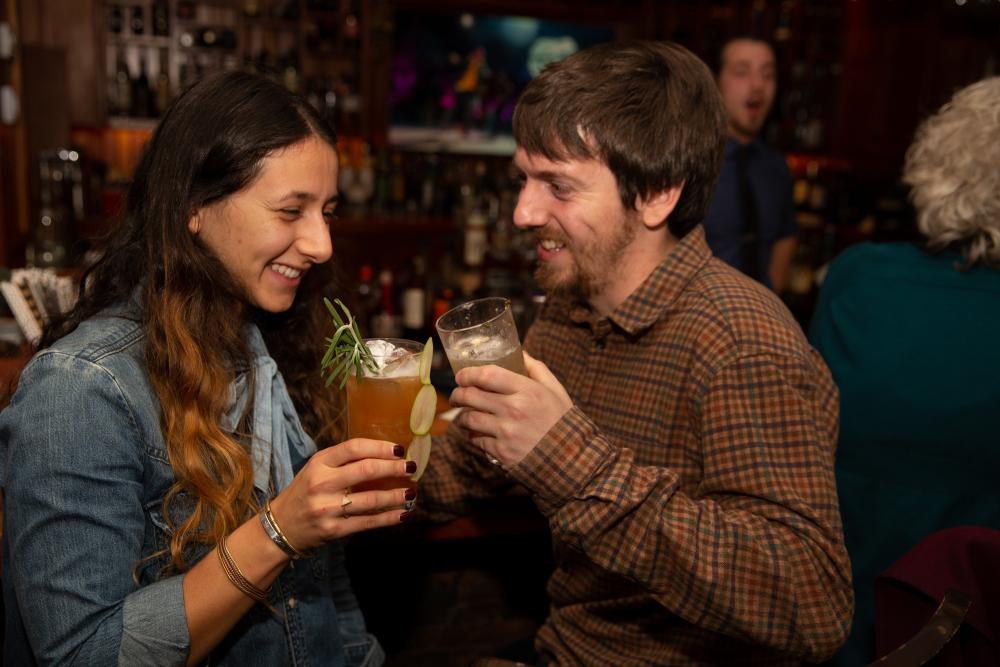 Shorts in October?
There's always that one guy who wears shorts in October in the Adirondacks. It's chilly, the leaves are crisp and golden, and there he is. But this October, you'll definitely want to be saying, "Your Shorts are Showing!"
One of the annual highlights of the Lake Placid Film Festival, "Your Shorts are Showing" is a short film competition open to filmmakers of all ages and experience, including students and Adirondack residents. Thirty films, ranging in length from 2 to 15 minutes, are selected by a panel of judges and screened at the festival. The culmination of the shorts program is an awards ceremony and reception, offering filmmakers a chance to shine and for attendees to get up close with the creators of their favorite moments. If you didn't know that a movie just three minutes in length could make you laugh, cry, and fall in love with the movies, now's your chance.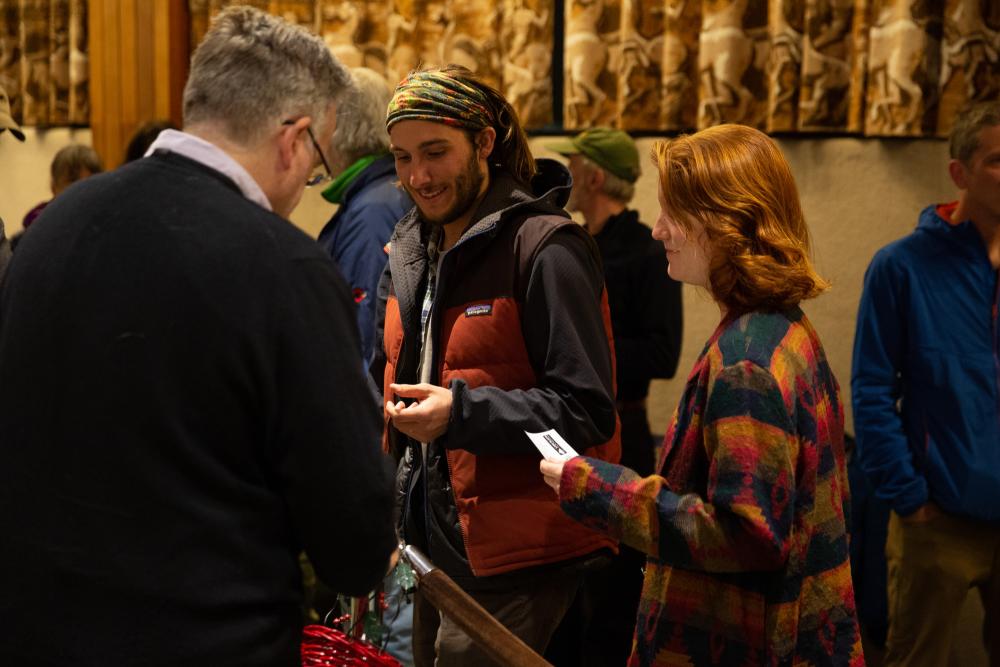 Phone home
If there's one thing that I find a special treat, it's seeing an older, much-loved film on the big screen, like when Star Wars was re-released in theatres in the 90s, or that time I got to see Gone with the Wind in honor of its 75th anniversary. So, in light of that, I don't quite know how to tell you this, but I have big news. Amazing news. News that will delight grown ups of a certain age. That very special, heart-rending movie that I mentioned earlier, ET: the Extra-Terrestrial, is going to be shown at the Lake Placid Film Festival! Really, truly! On the big screen! Remastered in honor of its 40th anniversary!
Even better, it's going to be a free showing, as a way to say thank you to the residents of Lake Placid, the people who love and support the film festival year after year, and spread the love of the magic of the silver screen. As a special bonus, the film will also be shown at the State Theatre in Tupper Lake, too!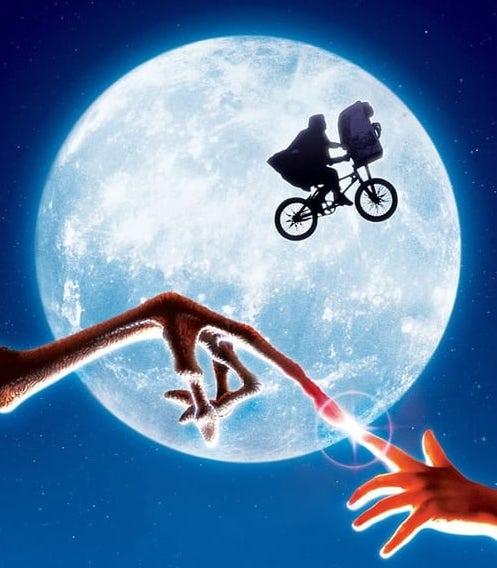 The show must go on
If you're not already intrigued at the idea of spending a weekend watching movies, talking about movies, and dreaming about making your own movies, there's Lake Placid itself. Tribeca has De Niro. Sundance has Redford. Lake Placid has an entire village full of movie lovers, artists, activities, Olympic venues, and cool history. We don't need big stars here, because the village itself is the star.
Check out a film at the Lake Placid Center for the Arts or Palace Theatre, then stroll Main Street, where you can pop into an art gallery, sample handcrafted chocolate, buy that birch bark pillow you didn't know you needed but have to have, and relax over a lakeside lunch. Or take a break to stretch your legs by walking around Mirror Lake or taking on a scenic walk or hike amid the gorgeousness of fall in the Adirondacks. Lake Placid is full of excitement, activities, opportunities to climb mountains and hit the spa, dine fireside, and indulge. Why not make your film festival weekend a long weekend and stay a bit longer, just for fun?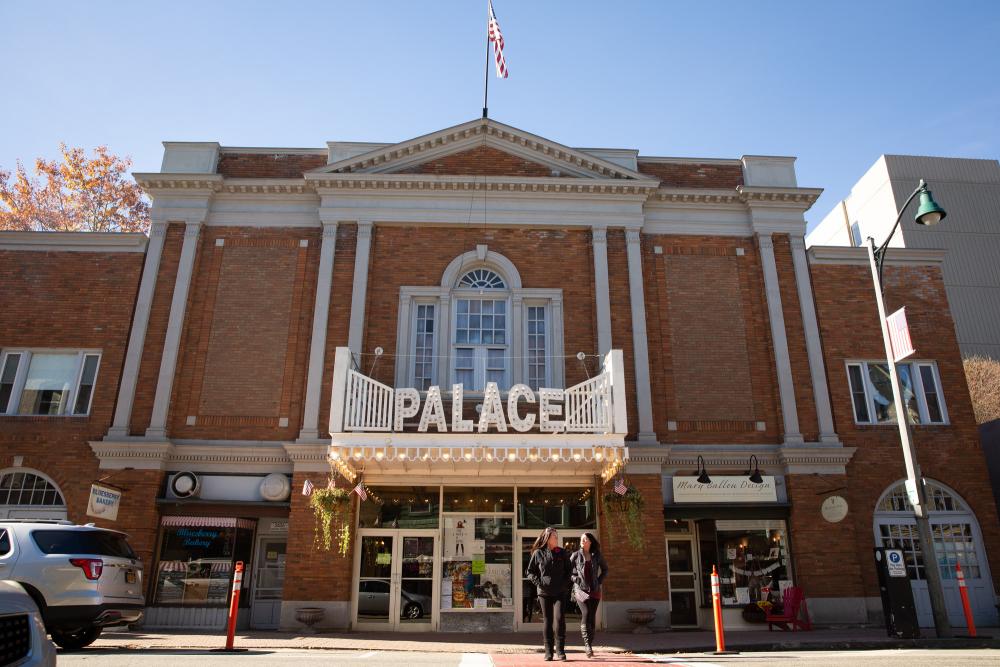 This fall, come to the Lake Placid Film Festival. Settle into a plush seat at the Palace Theatre and see a film you might not see anywhere else. Stroll Main Street with movie buff friends old and new. Attend a panel discussion and start dreaming about your own movies. Join us at that special showing of E.T. I'll be there, having dragged my mother along, giggling and having a blast. It won't be my last visit to the Lake Placid Film Festival and I'm sure it won't be your last, either.
Buy your festival pass to the Lake Placid Film Festival today!
---
*In no particular order but obviously starting with the favorite: Star Wars, Rebecca (the 1940 version), Elf, Jurassic Park, and The Birds. I spend a lot of time saying to my husband, "Want to watch The Birds?" (The answer is usually no.)