Downtown Lake Placid's backdrop is stunning, with mountain views set along the shores of Mirror Lake. People on kayaks, canoes, and paddleboards line up along the water's edge to hear the Songs on the Lake. This seven week music series brings so much to downtown Lake Placid in the summer months, and the very best part is that it's free. Travelers and locals bring blankets and lawn chairs to the grassy area known as Mid's Park. The natural setting is a perfect spot to sit and watch live acts of all kinds, from regional to national. Even famous acts like Rusted Root have played this series. There's no ticket required — simply show up to Mid's Park sometime before 7 p.m. to find your spot and get ready for a fun night in a beautiful, family style setting.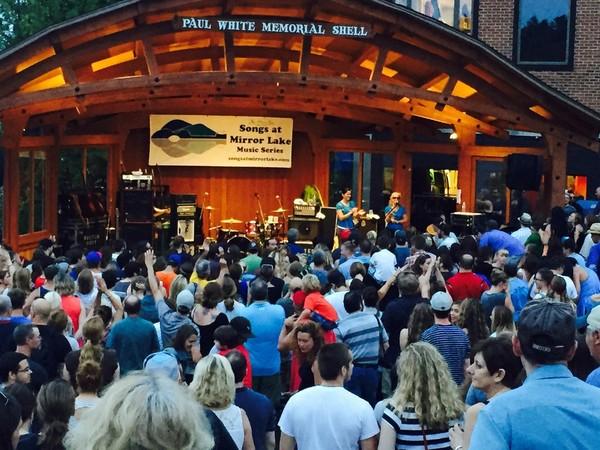 There really isn't anything better than a band with amazing talent performing in a local bar or restaurant. Lake Placid has a great live music scene. Almost any night of the week you can find a great jazz band, ecclectic house band, or good old rock-and-roll being played throughout the village. Many times there is no cover and it is just part of the nightly ambience. Musicians come from all over the Adirondacks, Vermont, and New York to play in Lake Placid. Dance the night away, or sip your cocktail while listening, and make sure to check out the schedules of area hotspots for their live music nights — you will be so happy you did.
Lake Placid is family friendly and so is the music scene. The Lake Placid Center for the Arts has many acts for children. This summer Jazzy Ash and The Leaping LIzards is coming all the way from New Orleans with a five piece jazz band that plays music geared toward children. Frontwoman Jazzy Ash is a celebrated songwriter, music educator, and founder of Leaping Lizards Music Programs. She performs nationally with her band. This is a free show in MId's Park on July 4. Every musician in the band is also a professional music educator. Kids will get to dance and learn all about New Orleans' music and culture at the same time.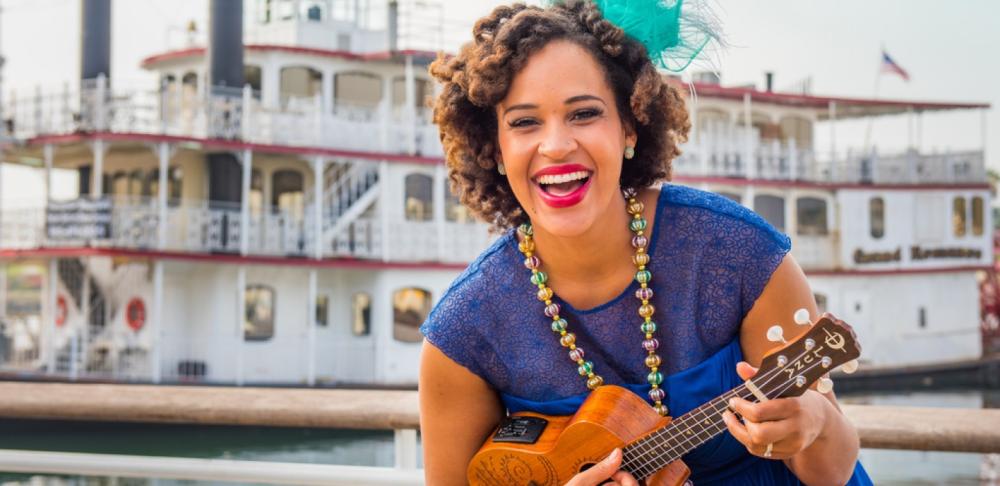 Large acts have been known to play in Lake Placid. This summer of 2018 the Lake Placid Center for the Arts welcomes the band 10,000 Maniacs to its stage. 10,000 Maniacs is one of the most enduring bands from the early "alternative rock" movement, playing favorites while consistently touring the U.S. and abroad. This multi-platinum band still receives rave reviews of their live performances. They recently celebrated the 30th anniversary of their album "In My Tribe," which Rolling Stone named in the "100 best albums of the eighties." This band has many hit songs and will be sure to put on a great show, right here in Lake Placid. Get your tickets early because this event will sell out.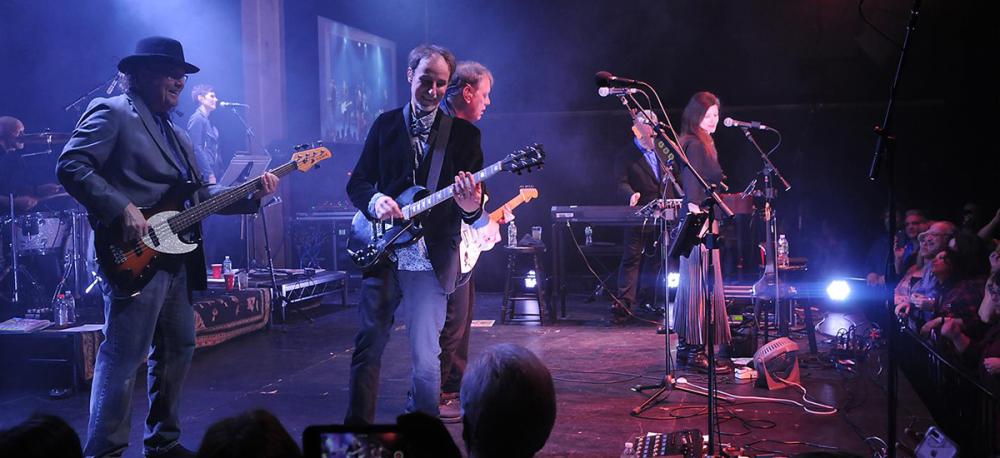 Experience a night of culture with the Songs on the Lake concerts hosted by The Lake Placid Sinfonetta. Consisting of twenty musicians from across the country, this chamber orchestra can be heard every Wednesday evening in the pavilion at the center of town, located in Mid's Park. Watch the loons swim by as you listen to the Orchestra of the Adirondacks. This is a special event unique to Lake Placid. The orchestra has been enriching the cultural life of the Adirondack community since 1917. Make sure to bring a blanket or chair because this is a grassy area. There are also picnic tables set up near the top of the hill, and if you arrive early enough, grab a snack from one of the nearby shops to enjoy during the show. The blue sky and peaceful sounds will certainly make for a perfect night.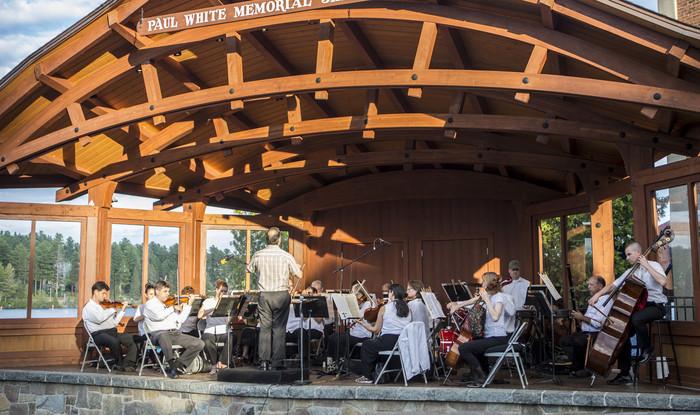 The I Love BBQ & Music Festival returns to Lake Placid July 6, 7, and 8. This event includes tasty BBQ, beverages, kids activities, and live music. Bands play at the Olympic Oval in Lake Placid, so sit under the big tent and listen to great music of all kinds while enjoying the festival. Also make sure to check out the BMX stunt artist group Krusher from Canada. They will leave you stunned.
Lake Placid is full of culture, music, and beautiful scenery all summer long. We offer everything from multi-platinum artists, local talent, to professional classical musicians. Stay for a few days or weeks to make sure you experience all of the diverse sounds of Lake Placid.
---