Lake Placid's big 2016 event season is coming up fast! From BBQ to sporting events, we've got the summer covered.
Run, run, run
Kicking off the big events this June will be the 12th annual Lake Placid Marathon and Half Marathon on Sunday, June 12. Several hundred athletes hit the pavement at 8 a.m. The wave of runners is a sight to behold as it works its way up Main Street and around Mirror Lake before heading out of town for two loops on River Road,. The competitors then return to the Olympic Speed Skating Oval for the finish.
The Lake Placid Marathon has become one of the more popular marathons in the Northeast in recent years, and it's a great event to watch early in the season.
LAX
June events continue in and around Lake Placid with Lake Placid Summit Youth Classic Lacrosse, a tournament designed strictly for youth age groups U9 to U15 that's held June 27 to 29. The tournament always embodies a festival atmosphere, with educational and recreational components. This event evolved from the annual Lake Placid Summit Lacrosse tournament, which takes place August 1-7.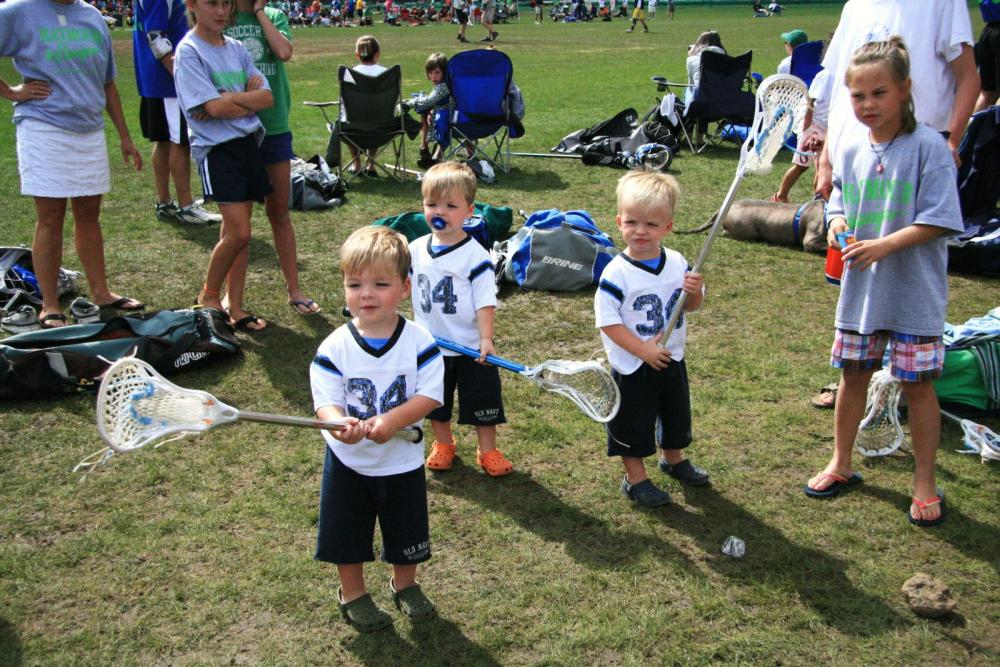 Jumpers galore
Next up on the calendar are the Lake Placid and I Love New York Horse Shows, kicking off on June 28 and continuing through July 10. These shows are considered some of the top events on the elite show jumping circuit. The setting is spectacular and the spectator opportunities are exceptional.
The stakes are high in Lake Placid! The Grand Prix events on the Saturday of each show have cash purses totaling more than half a million dollars! Events run all day and start at 8 a.m.
A not-to-be-missed experience are the tours of the horse barns, which take place on certain days during the shows. ​Also be sure not to miss the always popular Doggie Costume event at high noon on July 9!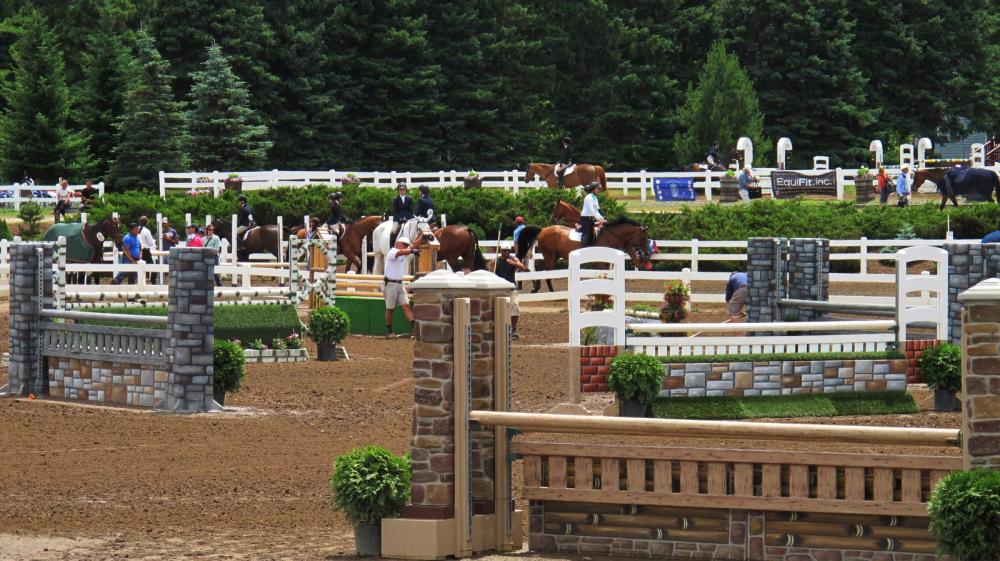 Food and fireworks
You definitely don't want to miss Lake Placid's annual July 4th weekend celebration, beginning with the 12th annual I Love BBQ and Music Festival from July 2-4. Attracting the best BBQ competitors in the country, the days are filled with sampling opportunities, food and beverages, kids events, live entertainment, and lots more.
On July 4 make sure you grab your seat on Main Street early to watch Lake Placid's Independence Day Parade, beginning at 5 p.m. The parade will be followed by live entertainment in Mid's Park with Le Groove, a family friendly local band that's sure to entertain everyone from kids to grandparents.
Le Groove starts playing at 7 p.m. and goes until 9 p.m., then everyone gathers around Mirror Lake for the annual fireworks extravaganza, Set the Night to Music, slated to begin at 9:30 p.m. Bring your radios and tune in to 93.3 FM WSLP to listen to the soundtrack. Speakers will also be set up in Mid's Park, the post office parking lot, and at the Lake Placid Public Beach in case you don't have your radio or can't get the live stream on WSLPfm.com.
World class musical talent
For several decades, the Lake Placid Sinfonietta has brought some of the best musicians from around the country to play together in its annual Summer Concert Series. Under the direction of Music Director Ron Spigelman, the Sinfonietta celebrates its 99th season this year. Lake Placid is fortunate to be home to this fabulous group of musicians, who perform free in Mid's Park every Wednesday evening from July 6 to August 17. They also offer a summer series at the Lake Placid Center for the Arts on Sunday evenings from July 10 to August 14.
Several special concert dates are scheduled in Lake Placid as well as outside the region. Be sure to check the entire concert schedule so you can be sure to catch at least one of them. We are indeed fortunate to enjoy this residency in Lake Placid.
Pushing the body to the limits
July 24 is the 18th annual Ironman Lake Placid Triathlon.
It all begins at 6:10 a.m., when more than 2,500 athletes begin to hit the water for the start of this grueling 18-hour triathlon. Consisting of a 2.4 mile swim, followed by 112 miles of cycling around the hills and valleys of the region, the race culminates with a full marathon —26.2-mile — run. You don't need to crunch those numbers to realize it's one of the toughest races a human can accomplish!
You don't have to be in top physical condition to participate in the Ironman. Offer your services and become an event volunteer in one of dozens of volunteer areas. Check the available volunteer spots and get a front-row seat to the event!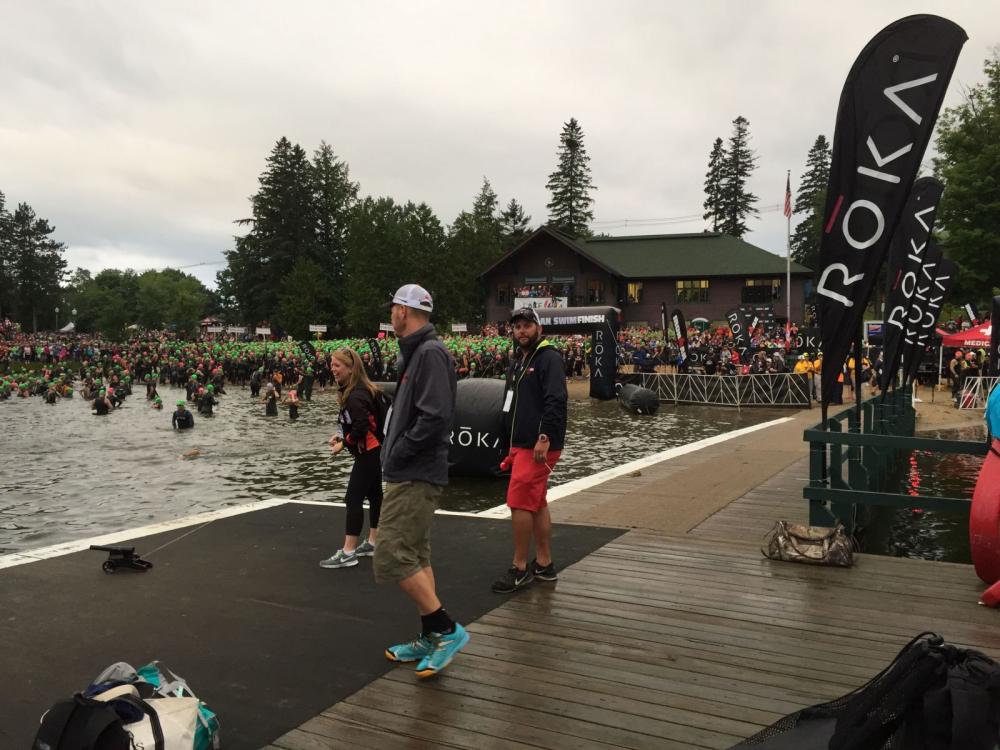 For bigger events, the remainder of the summer fills in nicely with Can-Am Rugby and the largest North American LAX tournament, Lake Placid Summit Lacrosse.
This is just a highlights list, so be sure to check out the entire events schedule, as there are many more activities throughout the season.
---
Woodsmen and warriors meet triathlons and trinkets