After the vows
It was the happiest day of your life. You both said "I do," the reception was the celebration of your dreams, and friends and family danced into the night with you. Now it's time for the fun to begin! After your perfect Lake Placid wedding, why not stick around and enjoy the breathtaking scenery with your new spouse?
Hit the pavement
You don't have to be a hardcore hiker to enjoy Lake Placid's natural beauty. Book a stay in one of our many hotels, inns, cabins, motels, or bed and breakfasts, and then hit the town. There's enough art, performances, shopping, and dining to suit most tastes, and there are views of the surrounding mountains and Mirror Lake at every turn.
For a taste of history, take a tour of our Olympic venues, rocketing down a boblsed track with your other half or enjoying the view from the ski jumps. For a taste of nature that doesn't involve climbing through a remote mountain pass, have a picnic in Mid's Park or take a walk around Mirror Lake. With its endless daytime activities, cozy restaurants, and prolific nightlife, downtown Lake Placid is the perfect destination for a memorable and romantic honeymoon!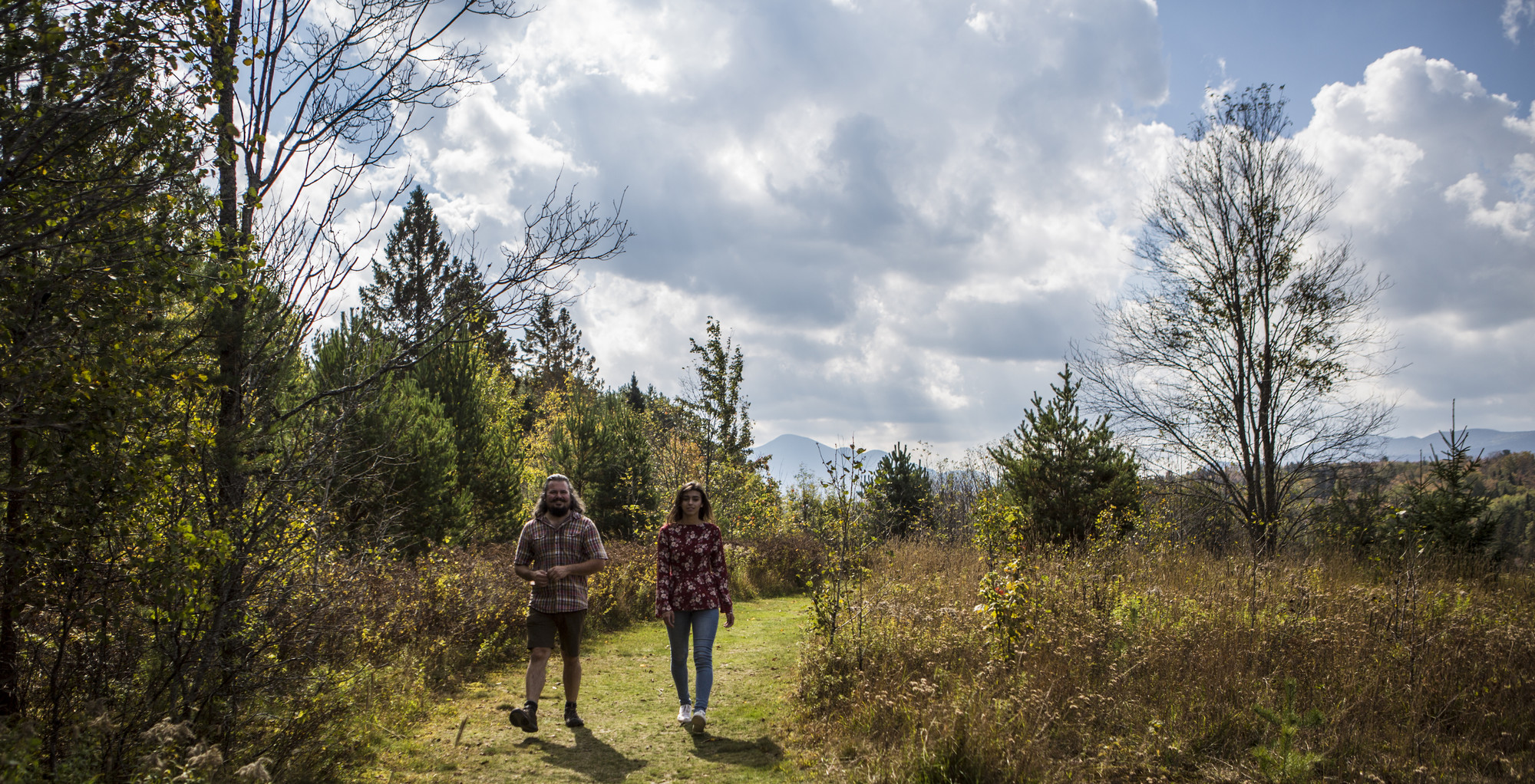 Hit the trail
There's no denying Lake Placid's allure to adventure seekers, and there's no denying the romantic effect of a campfire. If a week under the stars sounds like your dream honeymoon, you've come to the right place. There are hundreds of miles of trails and streams to explore in the Lake Placid region. Stay in town and embark on a series of day hikes, or pitch a tent and live in the woods for a while. With the Adirondack High Peaks right down the road, there's no shortage of expeditions to embark upon. So pack your bags, lace up your boots, and enjoy some precious time alone with your sweetheart!