You probably know Lake Placid for the excitement of winter sports, including being the host city for not one but two Olympic Winter Games. But Lake Placid is more than just high speed adventure; it's also a wonderfully scenic place to slow down and relax, to pamper yourself and enjoy the fresh air of a small mountain town. We've put together some of our favorite activities and local destinations ideal for a getaway full of enjoyment and a nice, easy pace.
Go for a stroll
Throughout the village you'll find great mountain views, whether you're gazing across Mirror Lake at Whiteface Mountain or ogling slightly more distant High Peaks such as Algonquin and Marcy. But you don't have to tackle one of these peaks to have a wonderful time in the woods. So skip the hike, get ready for a nice stroll, and check out these leisurely options.
Mirror Lake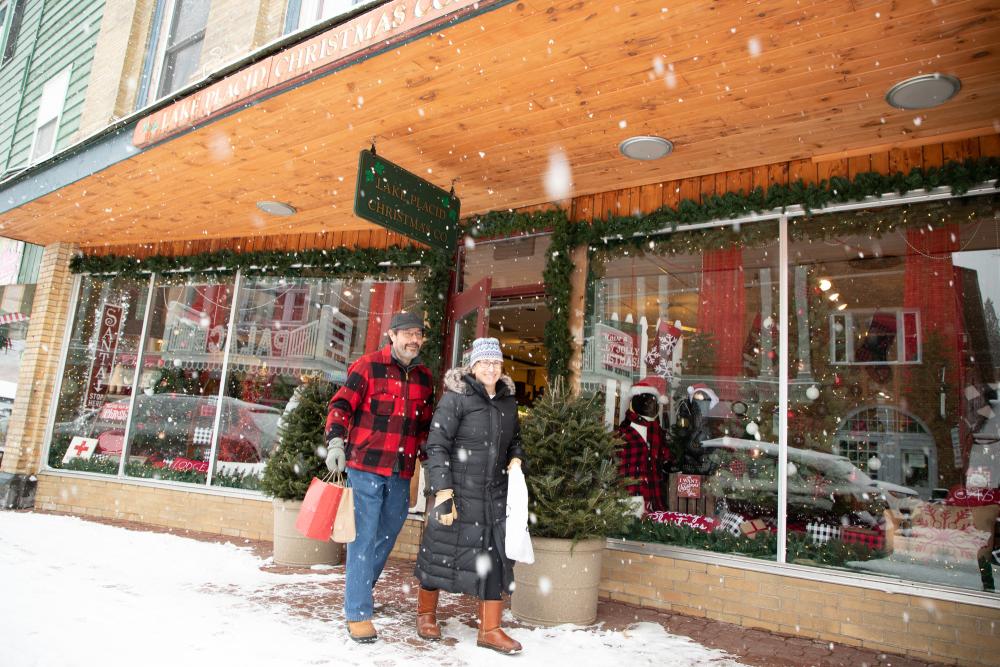 Staying right on Main Street? Lucky you, because there is a lovely, flat 2.7-mile walk just outside your door! Mirror Lake is ringed by a wide, walking-friendly sidewalk, which offers beautiful views of the surrounding mountains and the activity on the lake itself. It's always a delight to stroll the east side of the lake, with it's wide-open views. You might see skaters and hockey players, and a local favorite: dog sleds! Plus, the shops of Main Street are always a fun temptation.
Henry's Woods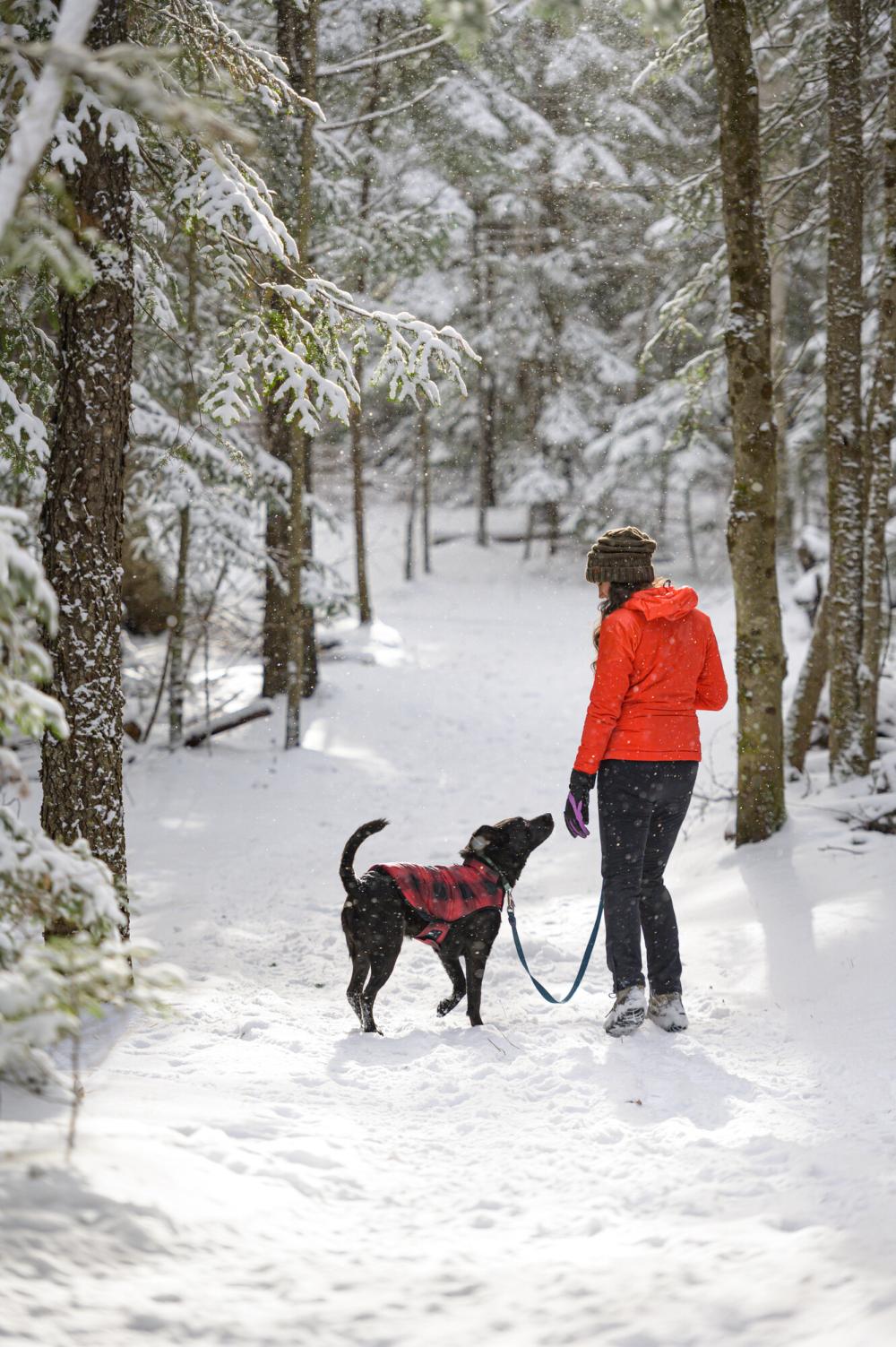 One of the best things about Henry's Woods is that even though it is just a few miles from Main Street, it feels so much closer to the High Peaks, offering amazing views. Henry's Woods is a community preserve and a beloved destination for locals looking to get outside and enjoy the woods without big effort. With trails of varying lengths, the journey you take is up to you!
Believe in miracles
While the speed demons are whizzing down the mountain on skis, or whooshing onto Mirror Lake via toboggan, soak up Lake Placid's awesome, inspiring Olympic history.
Lake Placid Olympic Museum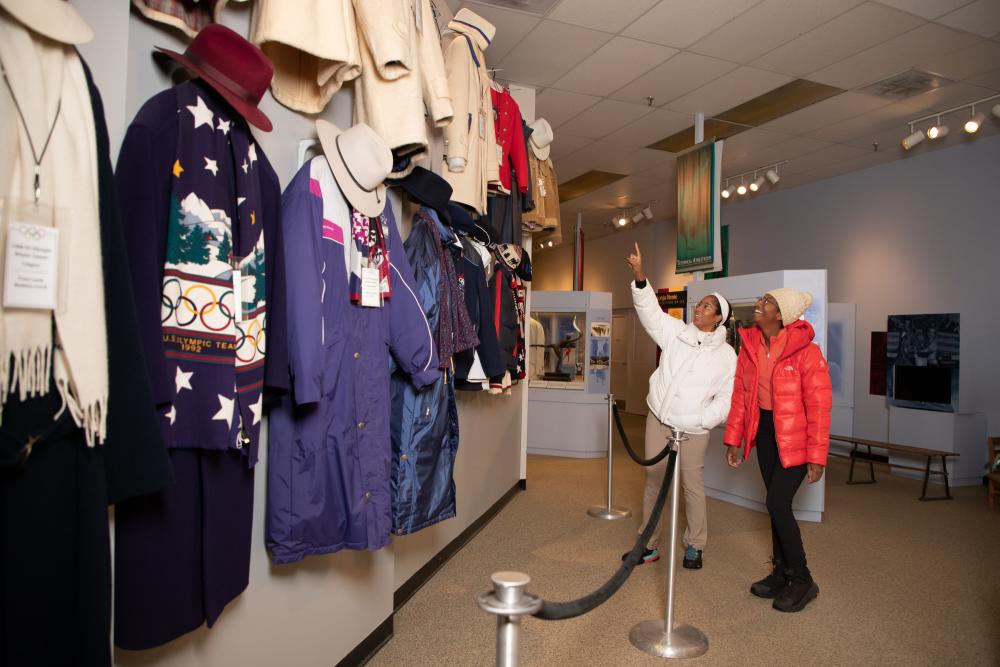 One of the smallest cities ever to host an Olympic Winter Games, Lake Placid hosted the best athletes in the world not once, but twice. At the Lake Placid Olympic Museum, feast your eyes and brain on historic Olympic memorabilia, learn the behind-the-scenes stories of the Games, and so much more. If you don't have Olympic fever already, you certainly will after you leave! Don't forget to browse the gift shop, which offers books, posters, and excellent gifts for sports fans and history buffs alike.
SkyRide at the Olympic Jumping Complex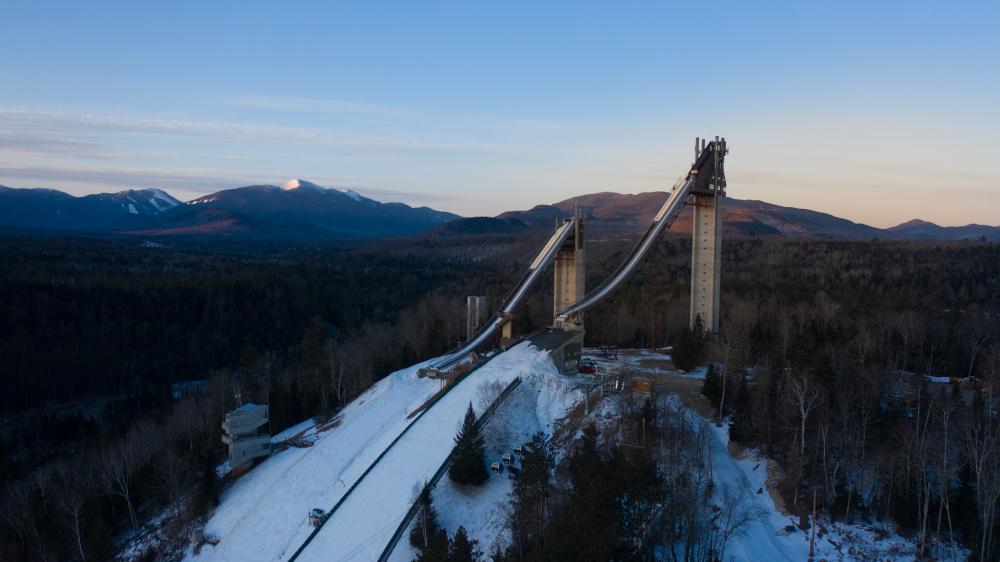 Ski jumping is one of the wildest and coolest of Olympic sports. Fortunately, to experience a bit of Lake Placid like a jumper without the big skis, high speed, and terror (maybe that's just me), try the new SkyRide, an eight person pulse gondola that will whisk you from Intervales Lodge to a viewing platform at the ski jump towers. From there, glide into the sky aboard a glass-enclosed elevator at the 120-meter jump tower. At the top, an observation deck provides gorgeous views of the Adirondack Mountains, including the mighty High Peaks. For unique experiences, this one takes the gold.
Put your feet up!
If life is hectic and your notion of an ideal getaway includes taking it easy, then Lake Placid's spas are just the thing to boost your stay from good to outstanding. Whether you're looking for a soothing hour-long treatment or something a little more elaborate, there are plenty of options that put your well-being front and center and will send you home feeling refreshed and pampered, both body and soul.
Adirondack Foot Sanctuary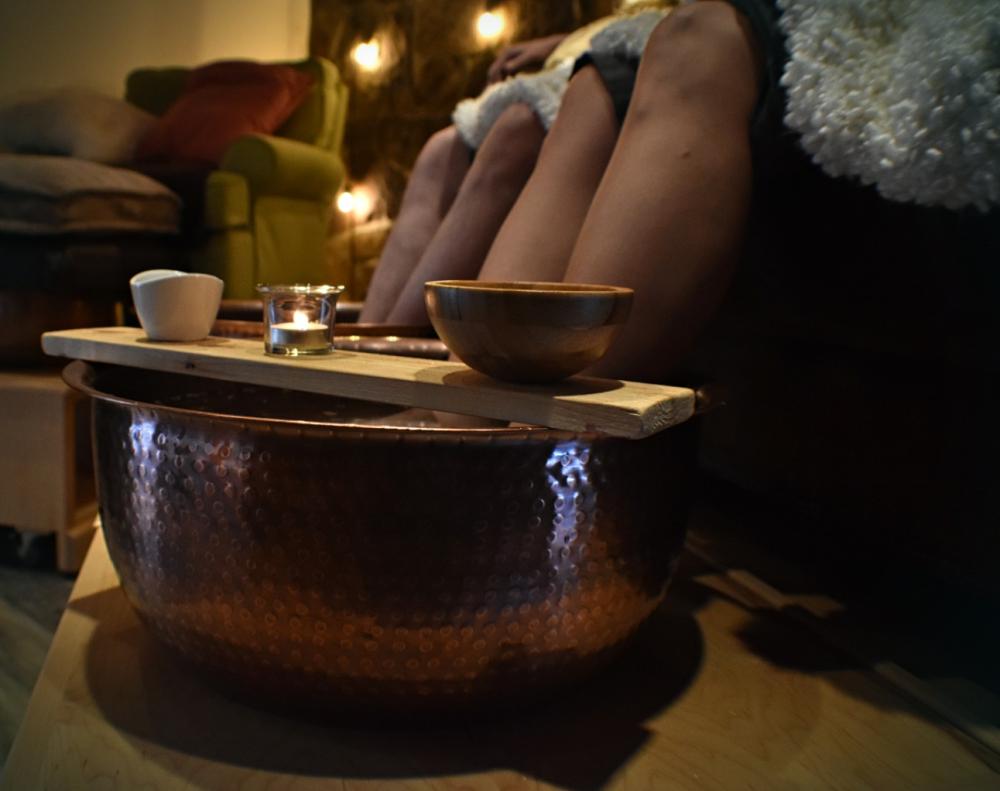 As you stroll Main Street with shopping bags in hand, treat your feet to a visit to the Adirondack Foot Sanctuary. Restorative lower leg and foot massages, botanical foot soaks, and head, neck, and shoulder massages are all on the menu, combined with treatments including hot stones, Himalayan salt, and the sanctuary's own distinctive, Adirondack-inspired oils, foot masks, and mineral soaks and scrubs. For a very Lake Placid treatment, try the hops-infused soak featuring hops from a local brewery.
Spa at Mirror Lake Inn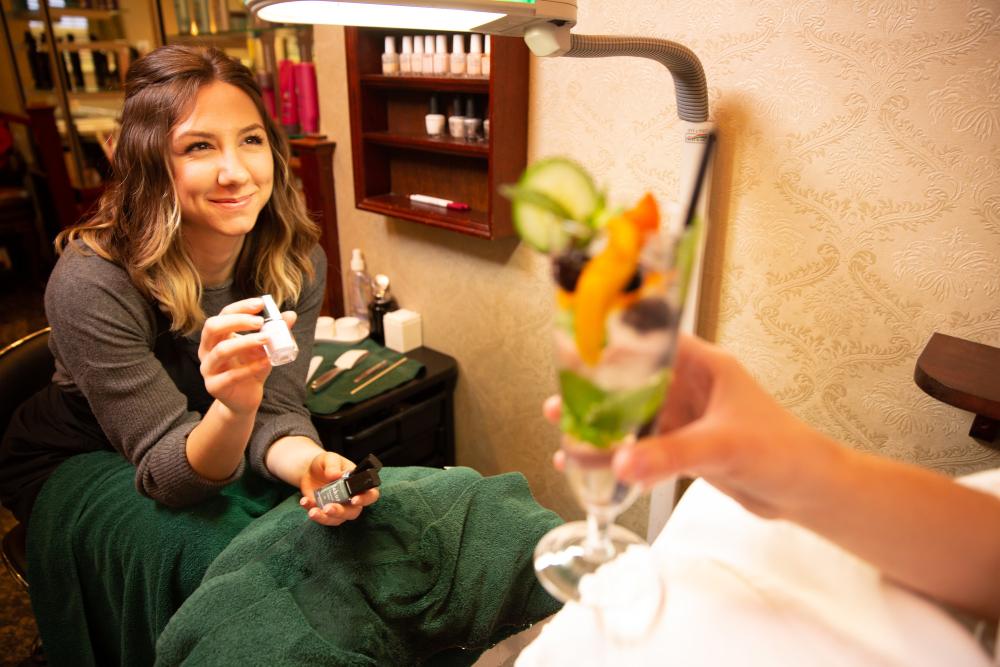 You don't have to be an overnight guest to enjoy the expansive Spa at Mirror Lake Inn, where feeling amazing is just one of the benefits. The spa has so many services you could easily spend an entire weekend luxuriating in treatments. From mani-pedis to deep tissue massages, skin treatments to reflexology, the treatment menu is full of ways to be refreshed. Add in a special infused salt room, fireplaces, steam rooms, and whirlpools and you have the ideal recipe for feeling like a million dollars.
No cooking required
Sometimes, there is nothing more relaxing than eating an awesome meal that you didn't make. Not having to do the dishes? Even better! For relaxing meals with a twist of something special, Lake Placid excels.
Top of the Park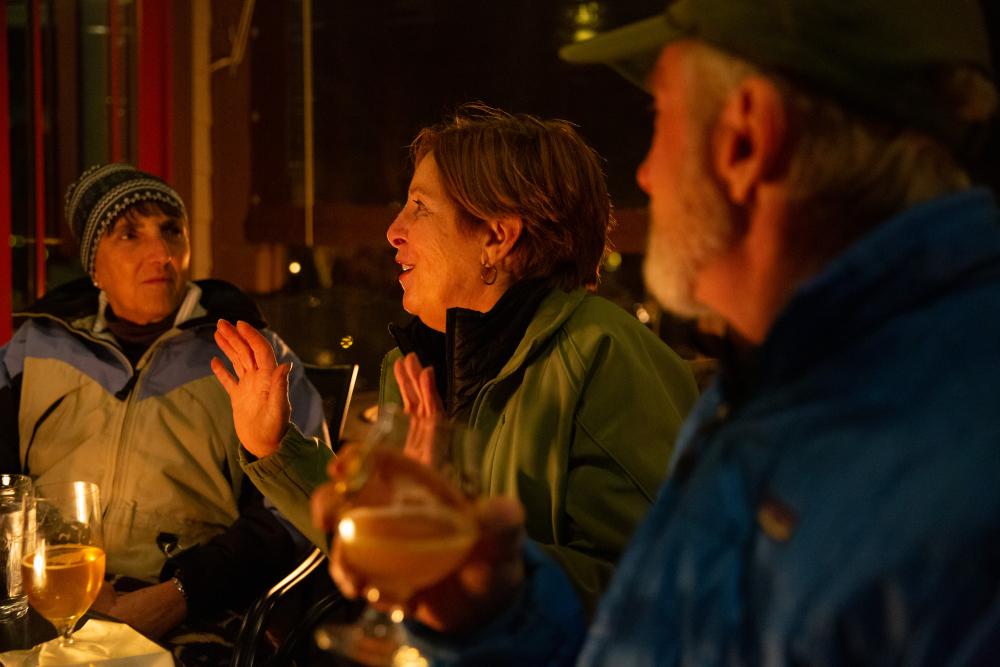 Top of the Park isn't just a name: it sets the scene for atmosphere and exceptional food. Top of the Park's heated second-floor deck means dining with a view of Mirror Lake and Whiteface at tables with gas fires in the center. It's the perfect spot for a comfortable dinner with old friends or a special sweetheart. Small plates crafted by an exceptional chef-led team are perfect for sharing, lingering over, and treating yourself without guilt!
Salt of the Earth Bistro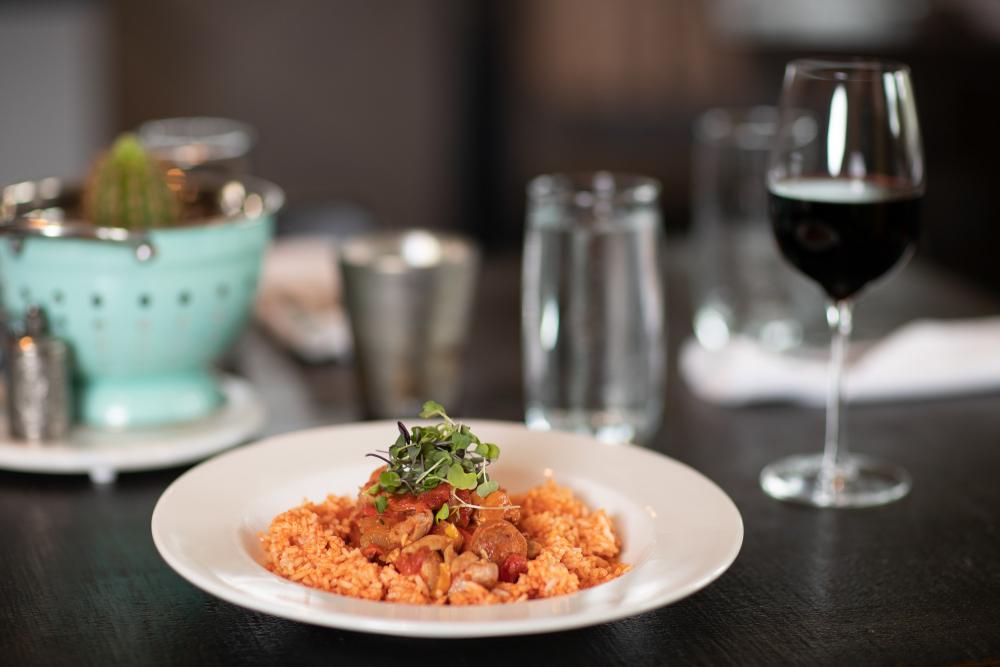 Put simply, Salt of the Earth Bistro is a foodie paradise. In a renovated historic home just minutes from Main Street, this chef-run restaurant serves thoughtful, elevated comfort food in a relaxed, comfortable dining area. It's the sort of place where the chandeliers are made of cheese graters, the dishes are exceptional, and you can take your time over your wine. From gorgeous duck breast to Persian lamb stew, adventurous eaters will love this spot.
Whenever you visit Lake Placid, be sure to visit unique locally-owned shops, cozy inns and bed and breakfasts, and take your time. Breathe in the fresh mountain air and relax. You've earned it.
*The reason you may see media of people not wearing masks on our website is because all footage is from prior years. More than ever we all need to be vigilant about maintaining social distance of 6 feet or more and wearing masks when we cannot social distance.