People gravitate to Lake Placid. It draws them nearer and nearer until they gain an inexplicable connection, sometimes leaving, but nearly always coming back around. Despite what their superhuman capabilities may suggest, world class athletes are just people. They're cast from the same iron as the rest, and, as such, are just as liable to the magnetic pull of this town as anyone else.
Ashley Farquharson is one of those athletes.
I recently spoke with Ashley about Lake Placid and her experience with luge as the country prepares for the XXIV Olympic Winter Games in Beijing in February 2022.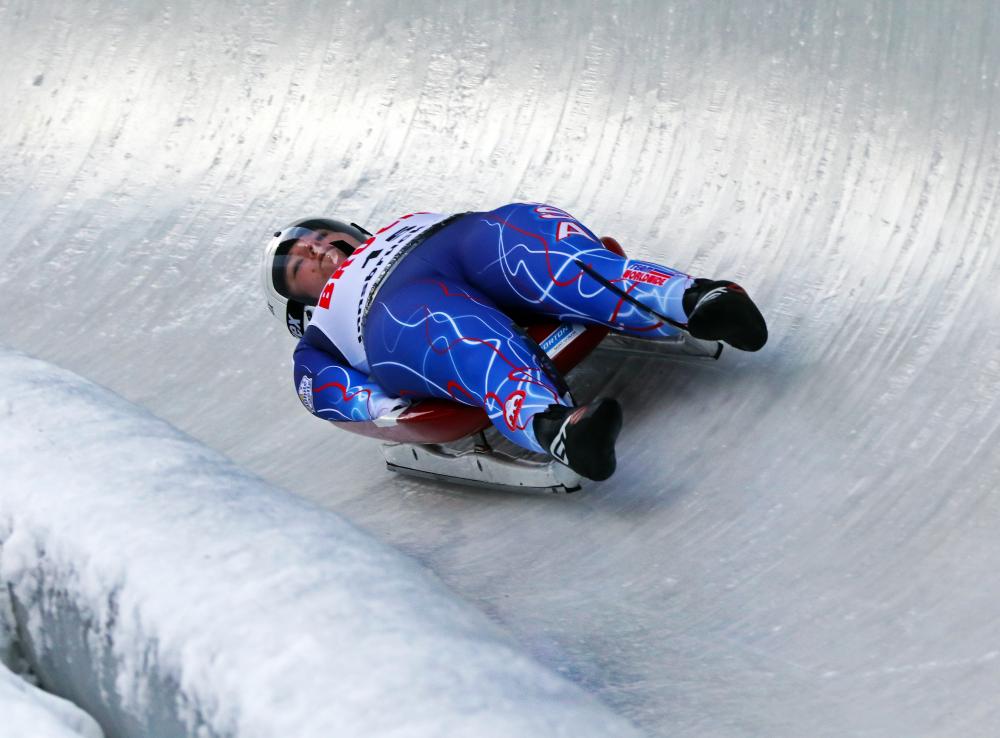 Where are you from?
AF: "I was born in California and most of my family still lives there, but my parents moved to Park City, Utah when I was very young, and that's where I grew up."
Do you remember the first time you tried luge?
AF: "I first tried luge when I was 11 at an after school program through the Youth Sports Alliance, a charity operating out of Park City that promotes kids getting involved and trying lots of sports. I can't say I remember my first runs in great detail, but I do recall the adrenaline, the speed, and the wind in my eyes like it was yesterday. My mom had us involved in lots of sports so I was always doing some sort of after school program…"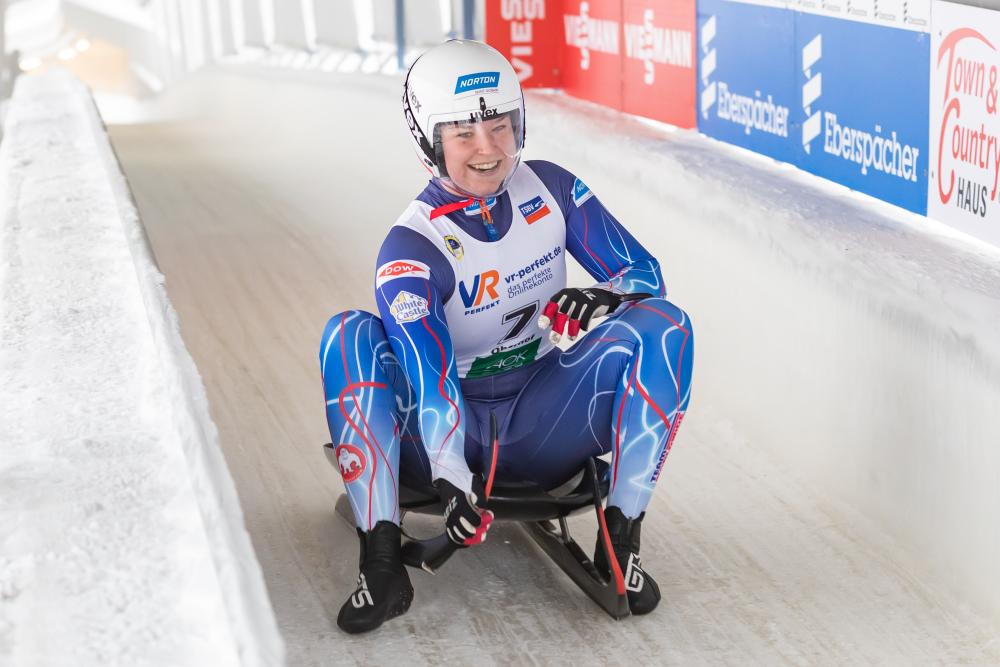 How did you find yourself in Lake Placid?
AF: "My first time in Lake Placid I was 15 and it was for Youth Nationals at the track on Mt. Van Hoevenberg, and my visits got more and more frequent as I continued to slide and be more involved on the luge team. I officially relocated when I was 18 in 2017 and was named to my first Olympic Selection pool. I didn't end up making the 2018 games, but I've been training in Lake Placid every summer since. It's important for us to be in Lake Placid because we have a start house there, which is a ramp that's iced all year so we can practice our starts in the summer."
Does the place you're in have a big effect on your motivation, the way you train, etc.?
AF: "It's nice to have a central location to train, especially as a team so we can all hold each other accountable and push each other with healthy competition. It's always cool to be around like-minded people that have the same big goal/focus and are training the same way as you."
What does it mean to you to be a part of a community of Olympians?
AF: "I've found that the environment in Lake Placid surrounding the Olympics is very similar to the one in Park City that I grew up around. People find what I do very interesting, and are always keen to talk about it, which is nice since we are such a small sport."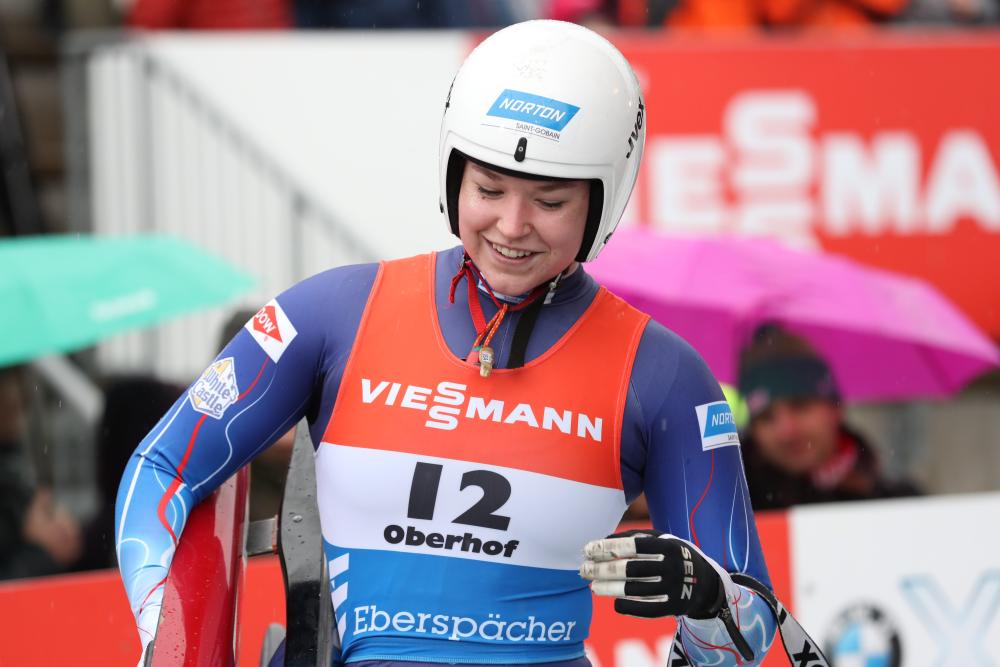 What do you think of all of the recently upgraded facilities?
AF: "I'm assuming by improvements in Lake Placid you're talking about the luge start house and the new bobsled/skeleton push track at Mt. Van Hoevenberg. We did get to experience it firsthand and it's very nice! The upgrades granted to us have been invaluable in training and preparing for the Olympics. It is important to me as an athlete to have such immense help from the community; it really does take a village, and knowing that you have a safety net and a support system to fall back on is a great thing to have in the back of your mind."
---
These days Ashley is busy training and competing for a spot on the USA Luge team for the 2022 Winter Olympic Games. We're wishing her, and all of the athletes, the best of luck. USA Luge will nominate its Olympic team January 10, 2022 after the seventh World Cup competition, slated for Sigulda, Latvia.
To read about other local Olympians, check out our stories about Nina Lussi and Tim Burke. And when you're ready to make your way to the podium, come to Lake Placid and see our Winter Olympic Sites to create your own gold medal day.