9.  Winter never gets us down!
Year round you'll find folks topping our peaks, exploring our trails, and getting close to nature. Of course, outdoor adventuring in our winter weather offers unique challenges — luckily our experienced local Adirondack guides can help suit you up, offer advice, and even show you the way.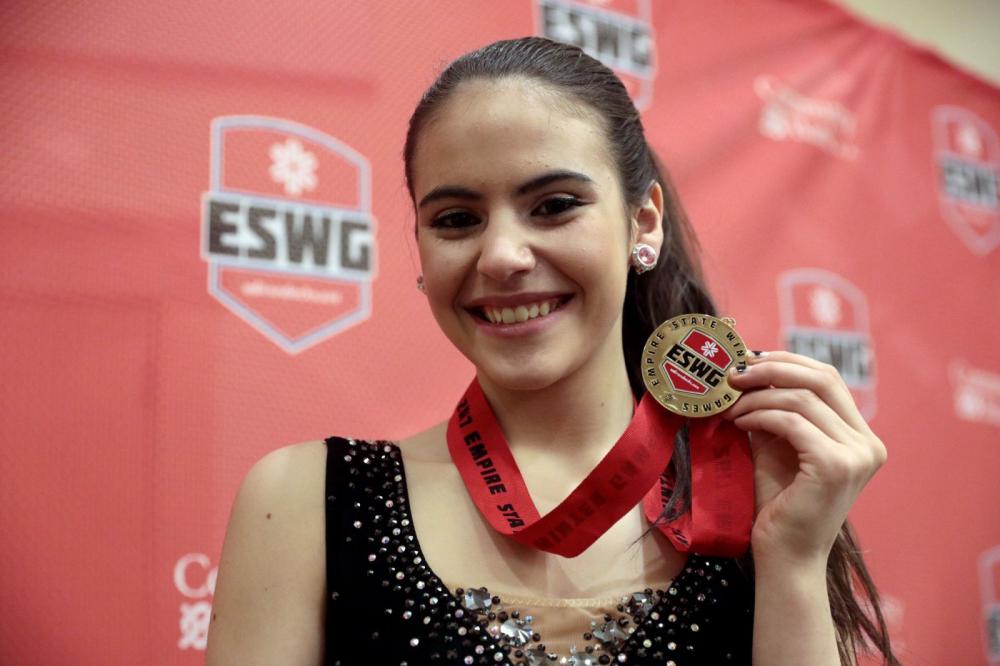 8. Go for the gold, or silver, or... 
Skating, skiing, hockey, bobsled, and more — Lake Placid's rich Olympic heritage is alive and well. No matter the season, you can tour our Olympic sites where you'll often find athletes from around the world training as they pursue their own gold medals.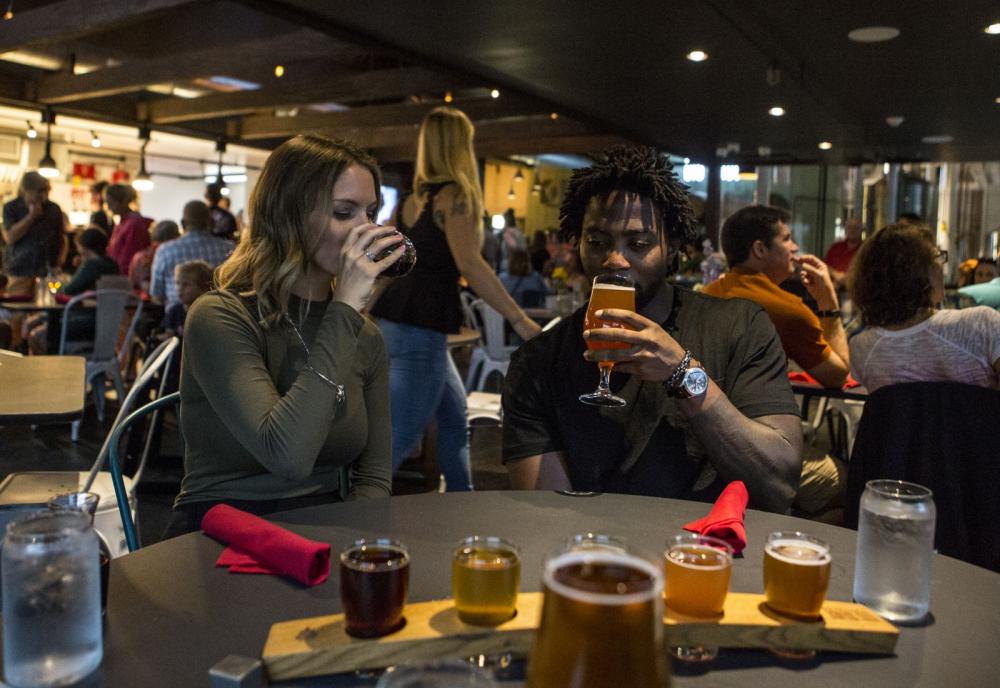 7. Craft brews
For a modest mountain town, we boast an impressive variety of locally brewed beer. Tour our three breweries that feature the classic brews as well as bold twists on tradition! With so many choices, Lake Placid is the perfect place to find a new favorite craft beer.
6. Skiing, boarding, relaxing
Whiteface Mountain has been ranked the #1 resort in the east for off-hill activities by readers of Ski Magazine. A free shuttle bus ride will whisk you from the village of Lake Placid to the nearby mountain.
Boasting the greatest vertical drop east of the Rockies, 60% of the terrain is geared toward beginner and intermediate levels, and it has a special learning area designed exclusively for kids and beginners. Of course, experts will find more than enough trails and slides to get their adrenaline pumping.
5. Swimming and hot tubbing — in the snow
We swim outdoors even in the snow. Enter this heated pool from inside the luxurious Whiteface Lodge and if you're feeling courageous, with a quick duck of your head you'll emerge outside from under that little bridge. Want to ramp up this already memorable mountain experience, try sitting in the outdoor hot tub while the snow falls on and around you.
Rather stay warm and relax in a spa? No worries, Lake Placid has 10 to choose from!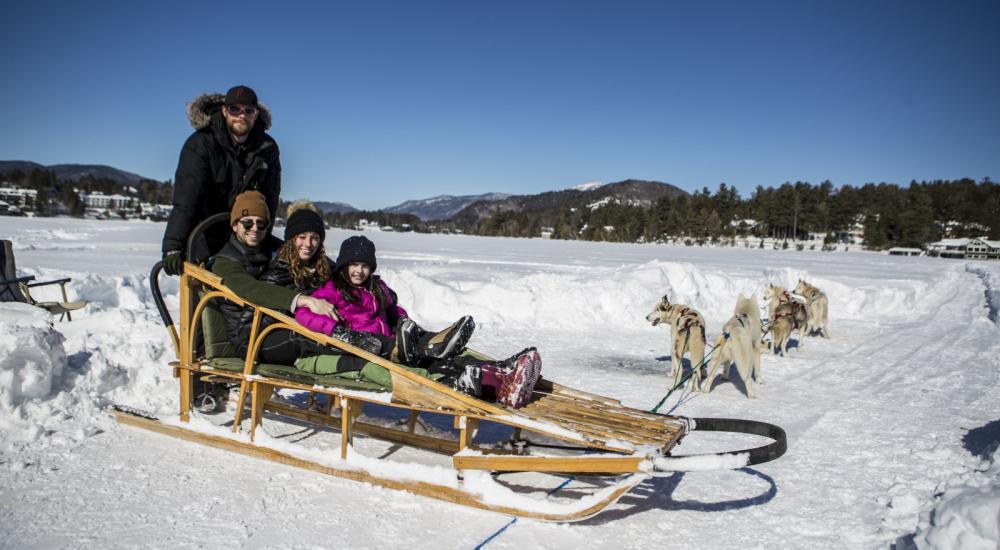 4. Dog sled rides
Stroll down Main Street on most winter days, and you'll hear the unmistakable sounds of a dog sled team. Follow the whistles to the shore of Mirror Lake and you'll be greeted by mushers ready to take you on an unforgettable ride across the ice.  
You'll stay nice and cozy tucked into your sled as you pass skaters and skiers enjoying the groomed Mirror Lake ice loop.
3. Extreme tobogganing
We take winter fun to the extreme! Imagine sliding down a frozen 30' toboggan chute to soar across the frozen surface of Mirror Lake. Depending on the weather conditions, tobogganers can travel more than 1,000 feet once they reach the frozen lake surface. Scary? Yes. Amazingly fun? Yes! 

2. Need we say s'more?
Picture an Adirondack campfire and the vision of s'mores is probably your next thought. Ours too. We're happy to indulge in this unbeatable treat whenever the mood strikes. As a matter of fact, some of our local eateries have gone a step further and will offer up this decadent dessert right at your dinner table — and yes, you get to toast your marshmallows over an open flame. 
1. Snow globe life
If you've ever taken a moment to imagine what it's like to live in a snow globe, Lake Placid is about as perfect an answer as you'll find. From quaint storefronts and friendly neighbors, to celebrations of all things winter and, of course, plenty of snow to play in, we can't think of a better way to describe this charming village. 
---
Lake Placid is the perfect winter destination. Ready to find out how to get here? We're closer than you think!
---