Lake Placid is a perfect destination for so many reasons. In a single day you can take a hike, mountain bike, jump into a pristine lake, enjoy a delicious meal lakeside, take in a spa service and golf with panoramic views of the Adirondack Mountains. This year, these adventures may be more important than ever, as we continue to socially distance ourselves. Lake Placid offers peace with a little time off from a chaotic world. Here are a few ways to enjoy some alone time while taking a breath of fresh mountain air.
1. Head to the water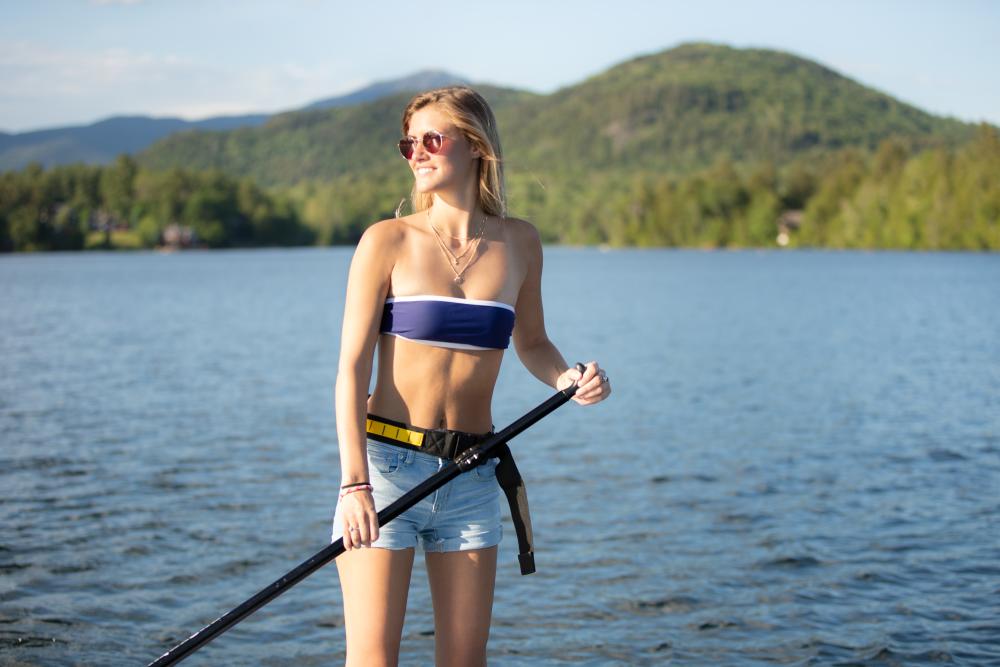 Paddle your way around Mirror Lake for great exercise, and some quiet time on peaceful waters. This immaculate lake is known for its mirror-like reflection and will offer you a solo adventure under the warm sun. You can rent a paddleboard, kayak, canoe, or even a water bike, right on the lakeshore at Mirror Lake Boat Rentals. Enjoy the sound of the loons and some time on your own to simply think about your current perfect situation. Just you, a lake, and incredible views.
2. Golf
Golf just might be the perfect sport for a socially distant kind of summer. Grab your clubs and head to one of the four most beautiful courses you can ever play. Yes, Lake Placid has four courses. The panoramic Adirondack High Peaks scenery, coupled with lush fairways and well-manicured greens make for a great day alone with your thoughts. The courses in Lake Placid offer it all, from beginner to expert, and nine to eighteen holes. Choose your course and enjoy.
3. Find your perfect trail
One of the best ways to find some alone time is to head to the woods. Sign in and head out. The Adirondacks are known for the forty-six high peaks, but you do not need to conquer one of these to get incredible views. Yes, there are challenging hikes, but some of the best hikes are shorter, lower-elevation mountains that offer amazing views without taking the entire day to complete. You can also take part in one of the hiking challenges, such as the Lake Placid 9'er. This challenge includes the Lake Placid region's best mountains below 4,000 feet, allowing you to hike and relax a little. Remember, this is vacation.
As always, make sure to Leave No Trace, and Love Your ADK; take this pledge first and enjoy the view. Make sure you sign your name!
The DEC also recommends hikers avoid busy trailheads and explore hikes and outdoor adventures close to home.
4. Take a walk around Mirror Lake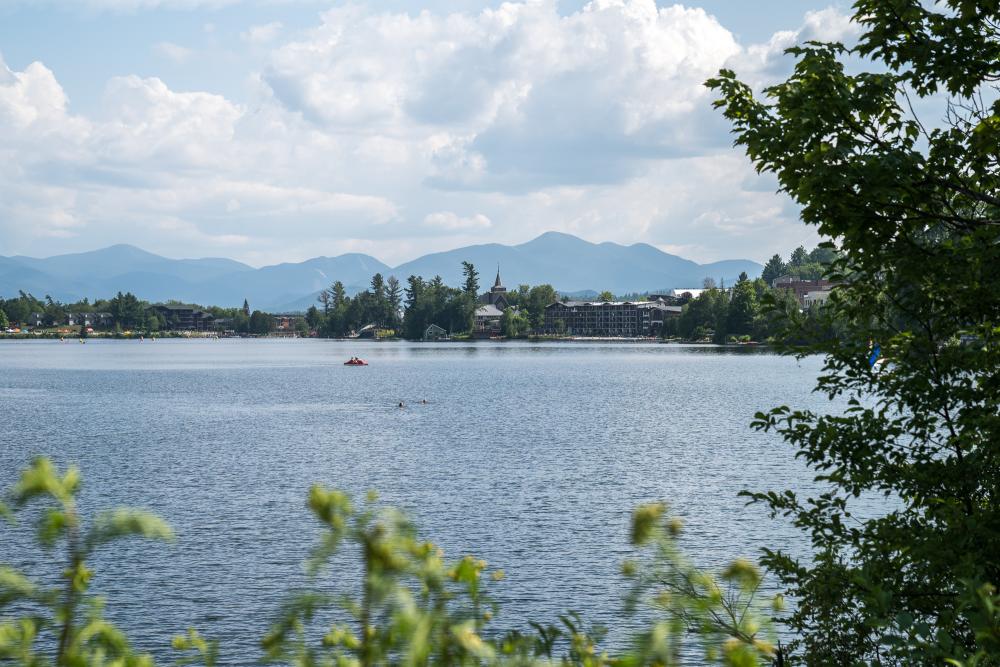 A perfect 2.7 miles of paved sidewalk wind around beautiful Mirror Lake. This walk is really the best way to see the community. I always start this walk by the town beach and head in the opposite direction of Main Street, only so I can reward myself with the Main Street part. The walk has benches and Adirondack chairs placed along the way, so make sure you sit back and enjoy the views, watch the canoes, and listen to the church bells ringing in the distance. Finish your walk window shopping on Main Street, or enjoying a coffee along the way. Remember your finds in those windows so you can head back and bring home a piece of the ADK and remember your perfect walk.
5. Simply enjoy the view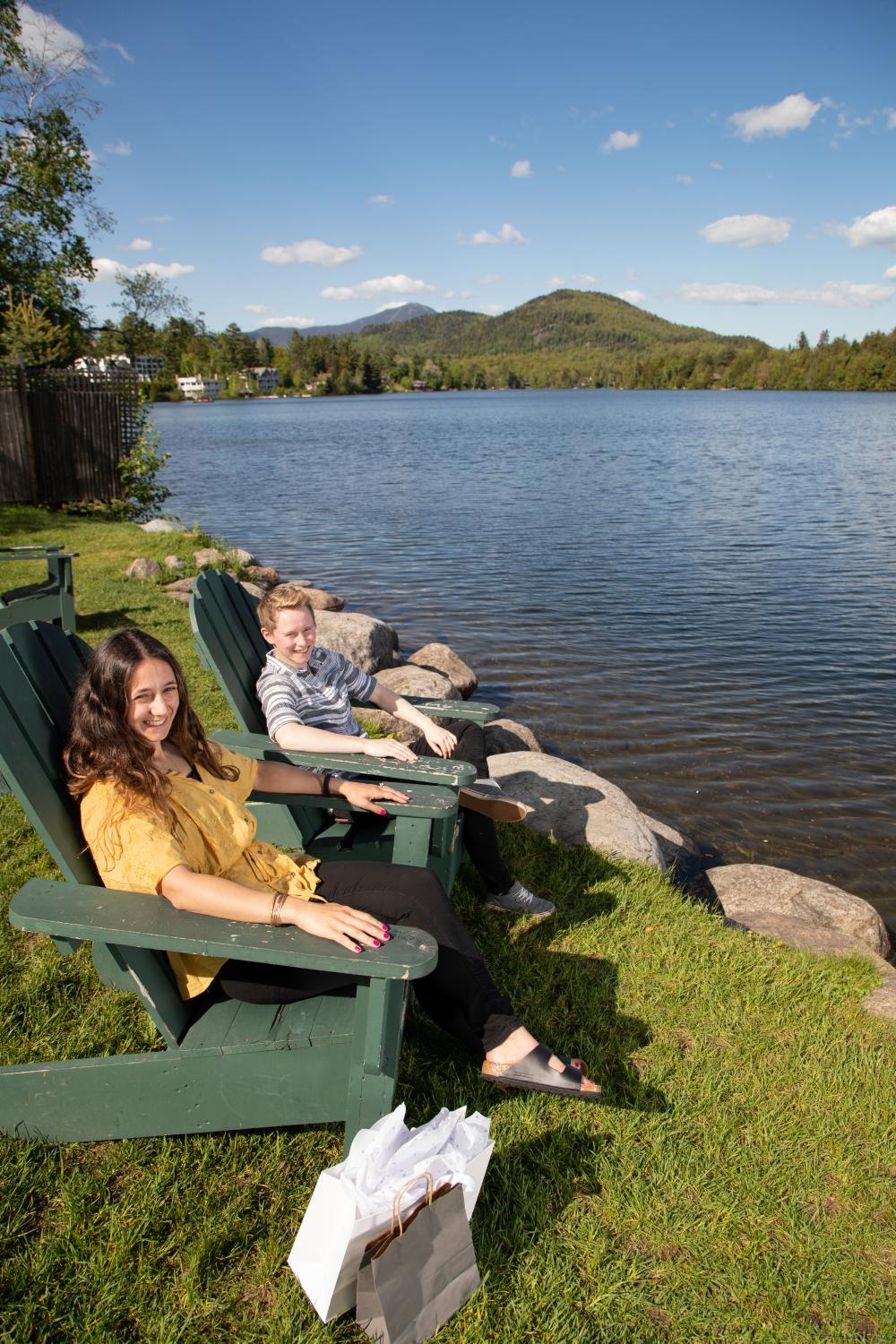 Some days in this hectic world we feel the need for an activity. Hike, swim, kayak, golf. All of these are great ideas for days spent social distancing in the mountains, but never take for granted how nice it is to simply sit and rest your body and mind. The Adirondack chairs throughout Lake Placid make this so inviting. Grab a chair by the lake, or under a pine tree and do nothing but look at the nature surrounding you. Lake Placid naturally has gorgeous views to take in, and you will feel like every chair is begging you to enjoy them.
Make doing nothing part of your perfect day in Lake Placid.