When the Adirondack Park was created in 1892 by New York state, it was on the brink of widespread deforestation. Luckily, the Adirondack Forest Preserve was established in 1894 and the mountains became recognized as a constitutionally protected Forever Wild area. Since then, various groups, locals, and the state of New York have been fighting to keep it that way, but it isn't just on them to preserve this beautiful region — it is all of our responsibility to protect the Adirondack Mountains and its villages, including Lake Placid.
I feel lucky to live in Lake Placid, a place where travelers flock to enjoy the vast wilderness, and I want to help inspire people to keep it that way. An outdoor mecca of sorts, the Adirondacks is a unique region dotted with small communities that are woven together by nothing other than the largest mountains in New York. Perhaps my opinion is a bit biased because I live here, but I consider Lake Placid to be among the best of those communities. My outlook for the future of Lake Placid and the Adirondacks as a whole remains positive because so many people are passionate about this place; however, we must be reminded that doesn't come without hard work and paying attention to the decisions we make while here. Maybe you've ditched straws, plastic bottles, or fast fashion — here are a few more ways to keep up those green initiatives while on vacation.
Leave No Trace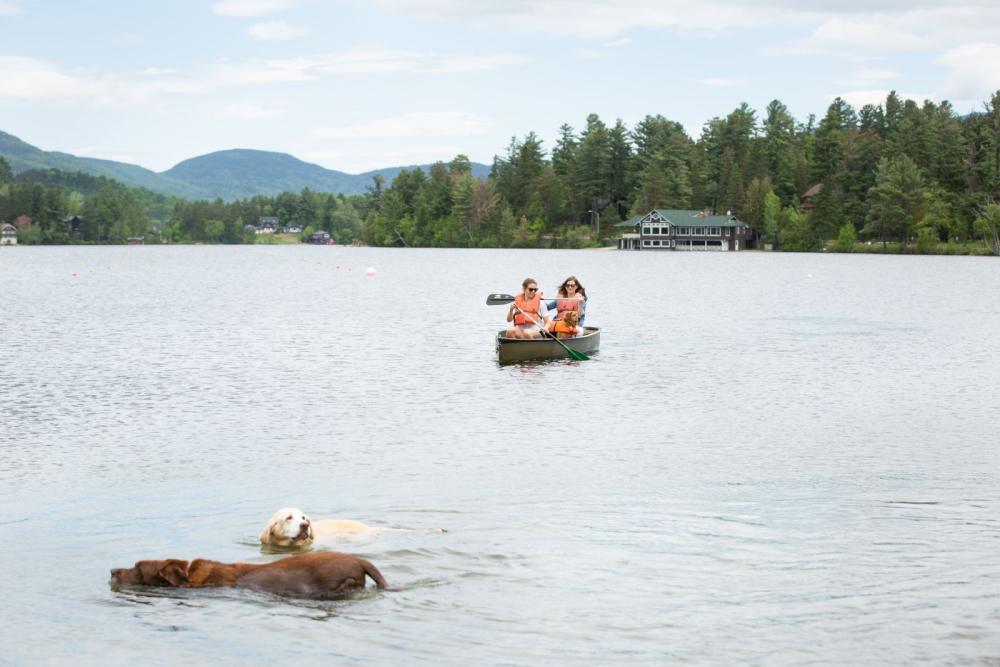 There's a good chance our wild and far-reaching forests coupled with a lively village are what brought you here. We encourage you to explore and only ask that you treat it like it's your own. After all, of the Adirondack Park's 6 million acres, 2.6 million acres are owned by New York state, which means they are available for everyone to enjoy.
The Leave No Trace ethics were created as a guide for how to responsibly enjoy the woods, but in a town like Lake Placid, situated on the shores of Mirror Lake and tucked within the High Peaks region, there is no reason these ideas shouldn't trickle into your time in town.
The Seven Principles
Plan Ahead and Prepare
Travel and Camp On Durable Surfaces
Dispose of Waste Properly
Leave What You Find
Minimize Campfire Impacts
Respect Wildlife
Be Considerate of Other Visitors
More than ever, we are at a place where we need to defend our wild places. Whether you are strolling down Main Street, paddling on Mirror Lake, or hiking to the highest point in New York, please keep these principles in mind.
Choose eco-friendly lodging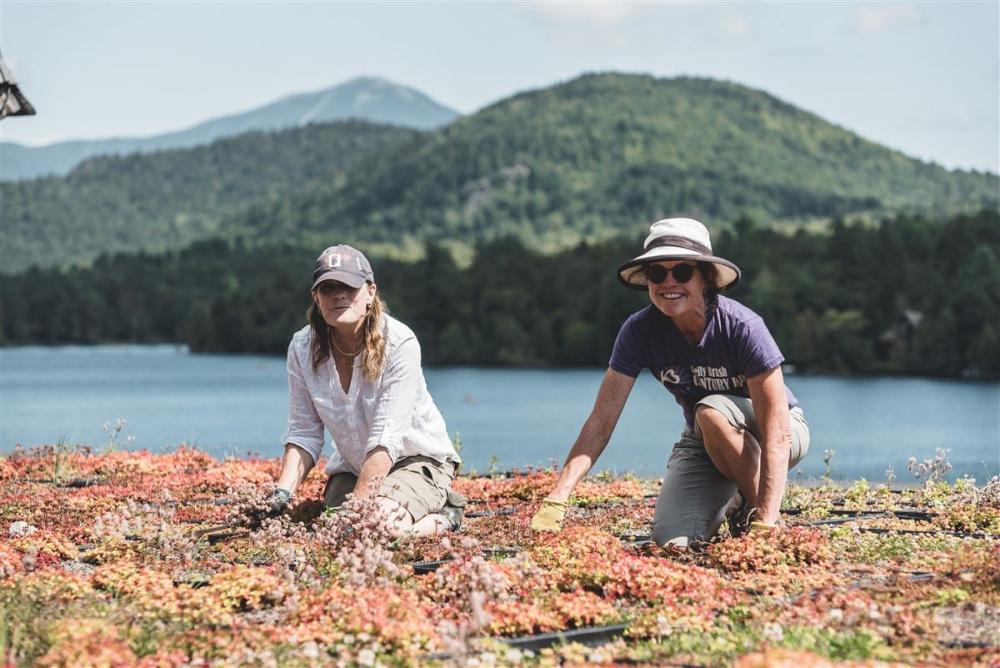 Situated on Main Street, the
Golden Arrow Lakeside Resort
is a family friendly resort that is leading the fight against climate change in Lake Placid. The first resort in the U.S. to receive the Audubon International's Platinum Eco Rating for Hotels, the Golden Arrow has continued to take major steps toward being environmentally conscious, from their rooftop garden, crushed limestone beach, in-room recycling, green purchasing, and more.
With all of their innovative programs, the best part may be that the resort's luxury is not compromised. Put your mind at ease and let the resort do all the work. While the crushed limestone beach helps mitigate the impact of acid rain, all you have to do is enjoy the crystal clear water, mountain views, and lakeside activities.
Farm to fork dining
While traveling, a great way to not only support the local economy but to use your buying power for the good of the environment is to support restaurants using local produce. Despite a short growing season, the Adirondacks is home to a budding agriculture population of small scale farmers, cheese makers, maple sugarers, and more. While there are many restaurants using local ingredients, these two are my favorite: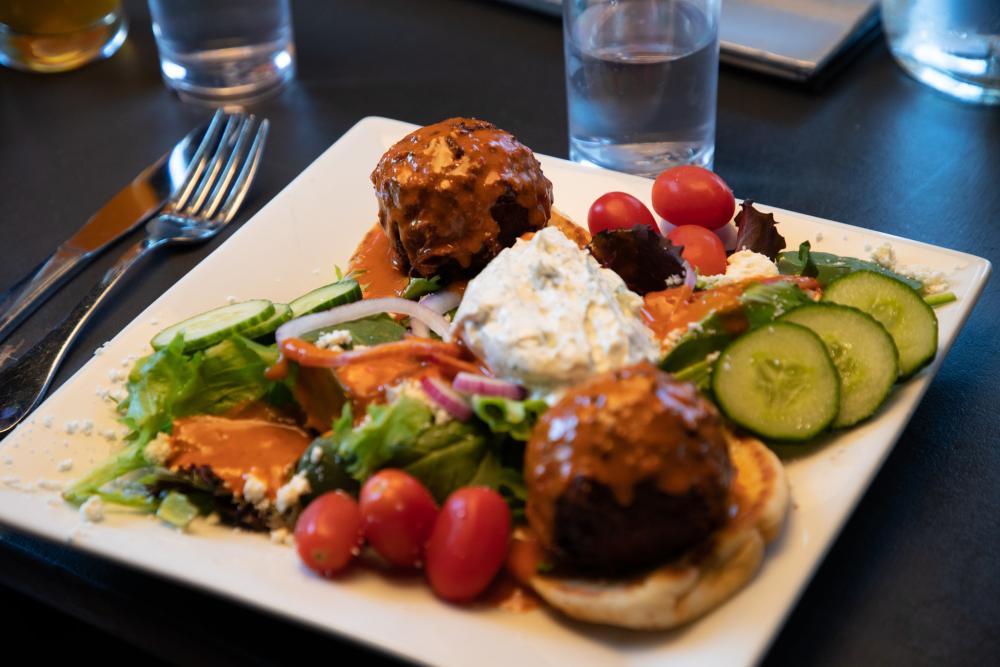 For locally sourced, farm to table goodness, look no further than Big Slide Brewery. Their dishes are produced from area farms including local meats, cheeses, vegetables, eggs and fruit. Take advantage of their specials: Sunday Big Brunch, Taco Tuesday, Wasabi Wednesdays, and Oyster Fridays. And what else goes great with their farm fresh food? Ten house beers on tap! Follow all their events on their Facebook page.

The Good Bite Kitchen's speciality is local healthy and delicious grab-n-go meals. They have a variety of fresh and frozen options to take home to heat and eat. The chef posts the menus on Facebook and has everything from pizza, soups, entrees, and casseroles to Caribbean Shrimp tacos and breakfast burritos. The menu changes and provides many wonderful option throughout the week.
Be a sustainable consumer
Short term rentals have gained popularity for the customizable experiences they offer renters. No matter your travel needs, you can filter out amenities to find the rental perfect for you. Personally, I look for rentals that have a kitchen. A vacation can become increasingly less expensive or family friendly with the opportunity to cook your own food. If you're opting to dine-in while visiting Lake Placid, there are a number of places to buy your groceries while still supporting local farmers and sustainable agriculture.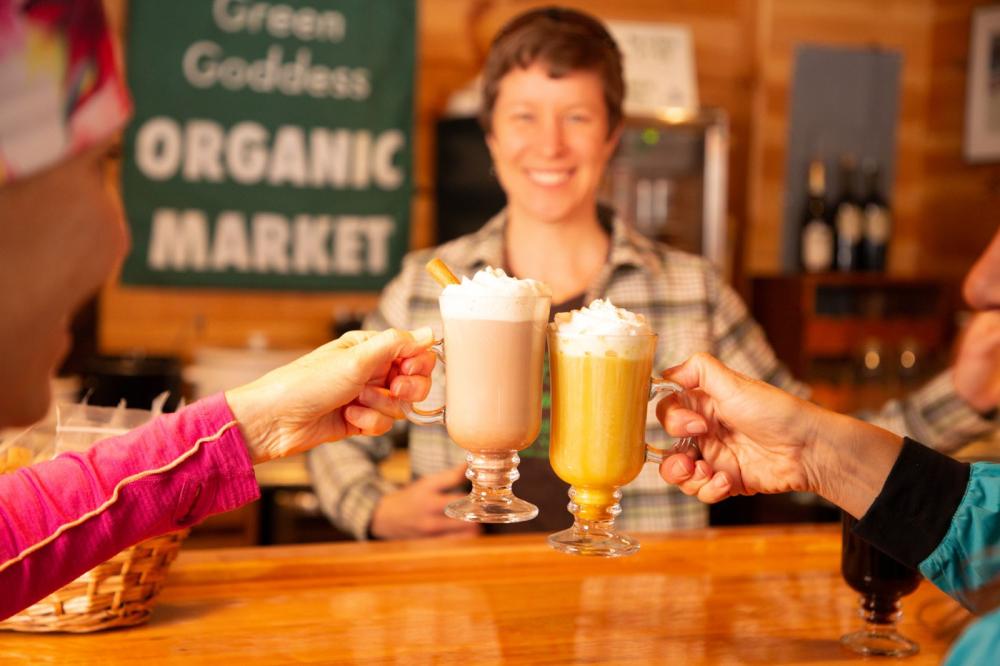 Pioneers in the Adirondack farm-to-fork movement, the owners of Green Goddess have stayed steadfast in their passion to sell and prepare seasonal, farm-fresh ingredients. Green Goddess' Saranac Ave. location is a one stop shop for produce, meats, a bulk buy section, household goods, as well as prepared breakfast and lunch sandwiches, juices, and smoothies. Their newly opened Green Goddess Market on Main Street is another great option for a healthy lunch or snack, and it also carries many household basics.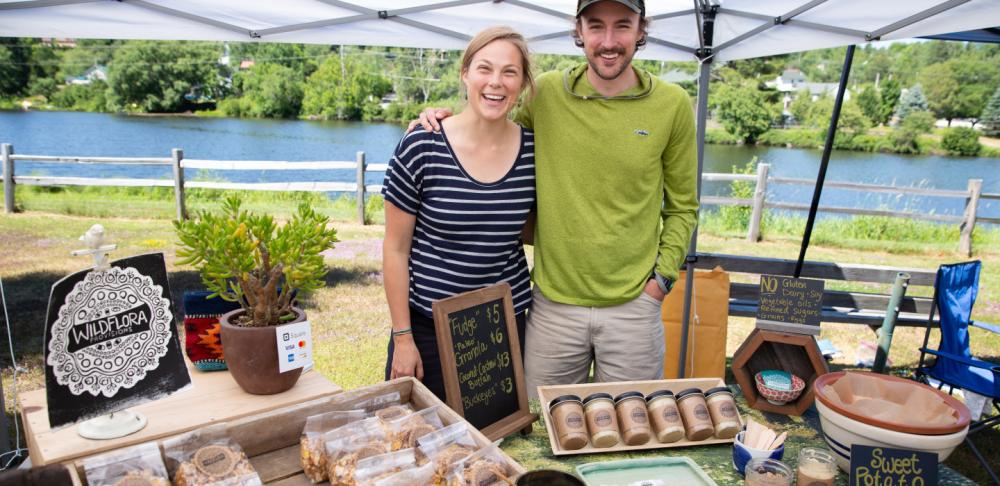 If you are visiting in the warmer months, typically June through October, the Lake Placid and Keene farmers markets are a great place to buy local vegetables, meats, bread, and other artisan goods. It is also a fun way to meet the farmers and makers in our region. Lake Placid's market is on Wednesdays at the Jewtraw Park, adjacent to restaurants Lisa G's and Liquids and Solids and the Keene market is on Sundays at Marcy Field. Both markets are wonderful in their own way. Lake Placid's market is smaller, allowing you to get to know the growers and makers behind the booth in a more intimate way. Keene is a large market, full of food trucks and live music, a must stop for any local and traveler.
Ready to book your green vacation? Check out all of the exciting things Lake Placid has to offer!
---
This week in ADK news:
Family fun in the Whiteface Region