Lake Placid boasts a strong tradition of winter sports (two Winter Olympics, no big deal) and has, for generations, brought families and friends together over a shared love of outdoor winter adventure. Most are familiar with Lake Placid's epic ski jumps towering in the sky and the majestic Whiteface Mountain for its downhill skiing. Below is a list of other outdoor adventure opportunities that abound in Lake Placid. These activities are affordable, and even free if you have the gear. Avoid the weekend and find Lake Placid vacation deals by staying midweek.
In the warmer months the Adirondacks become a paradise for hikers of all levels. We have the 46 High Peaks and many less challenging but equally scenic hikes in Lake Placid. Well, hiking doesn't have to stop when the warmer seasons end. Snowshoeing is hiking but with the right shoes. Wearing snowshoes helps keep you on top of the snow, and they are fairly easy to adjust to. Most hikes are do-able with snowshoes and the right gear. Check out Cascade X-C Center for affordable rentals.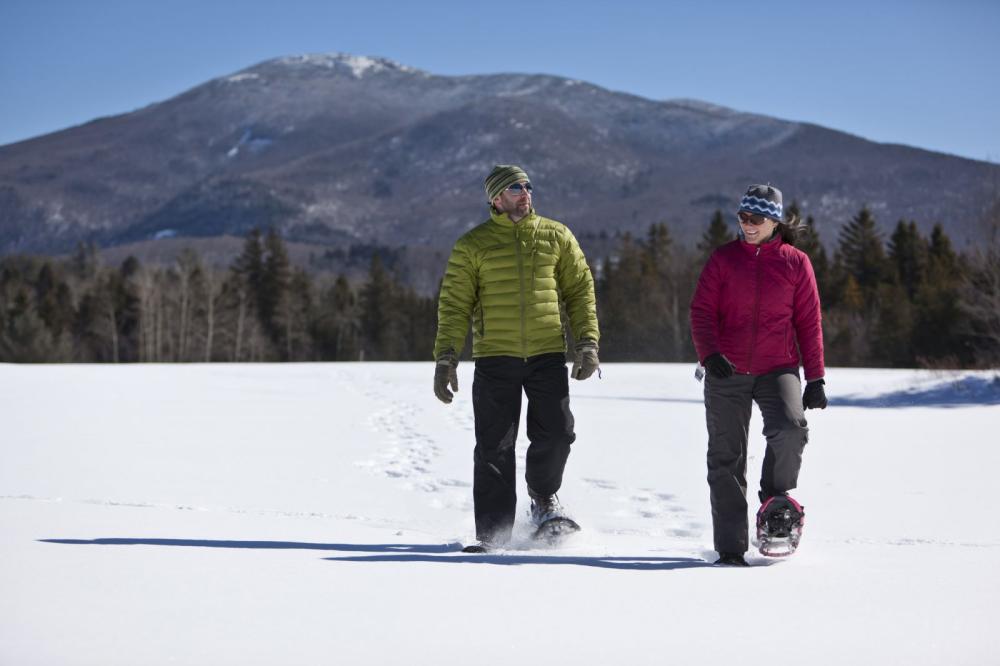 Right on Mirror Lake just off of Main Street is a converted 30 foot ski jump trestle situated to send toboggans down an ice-covered slide and out across the frozen surface of the lake. Depending on weather conditions — and your skill as a master tobogganer — sleds can travel over 1,000 feet once they reach the ice. This is the ultimate experience in sledding. All you need is warm clothing and a sense of adventure.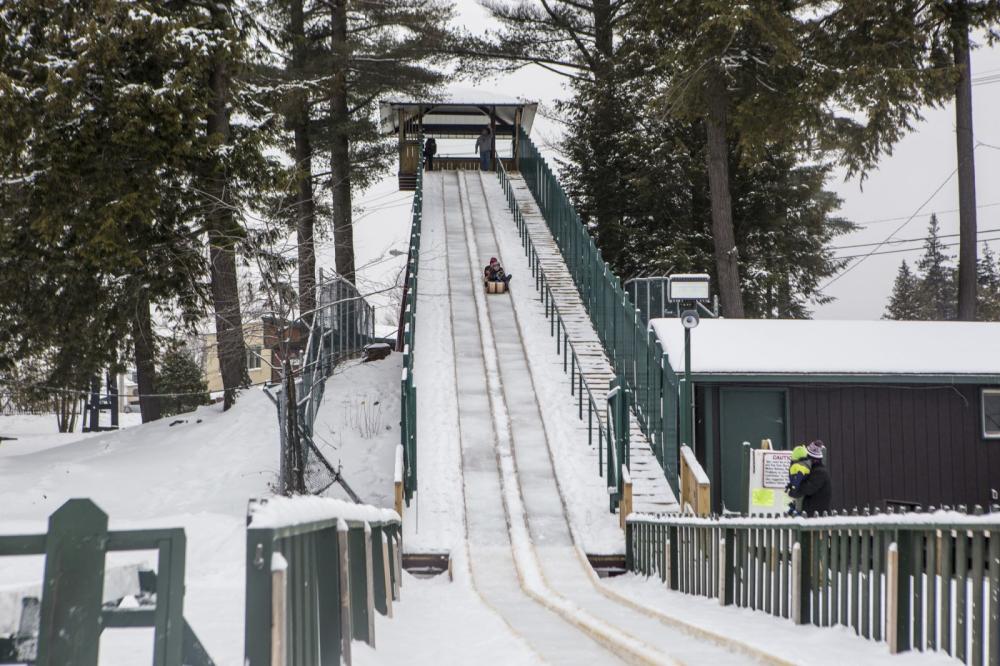 Have you tried skating under the open sky? In the winter, as conditions allow, the village prepares a beautiful skating loop on Mirror Lake and several cleared natural rinks for skating and pick-up hockey games. Free and open to the public, Mirror Lake is always bustling with skaters of all ages and abilities. Another fantastic option is skating the famed Olympic Oval. A good place to rent affordable ice skates is Locker Room 5 right on Main Street.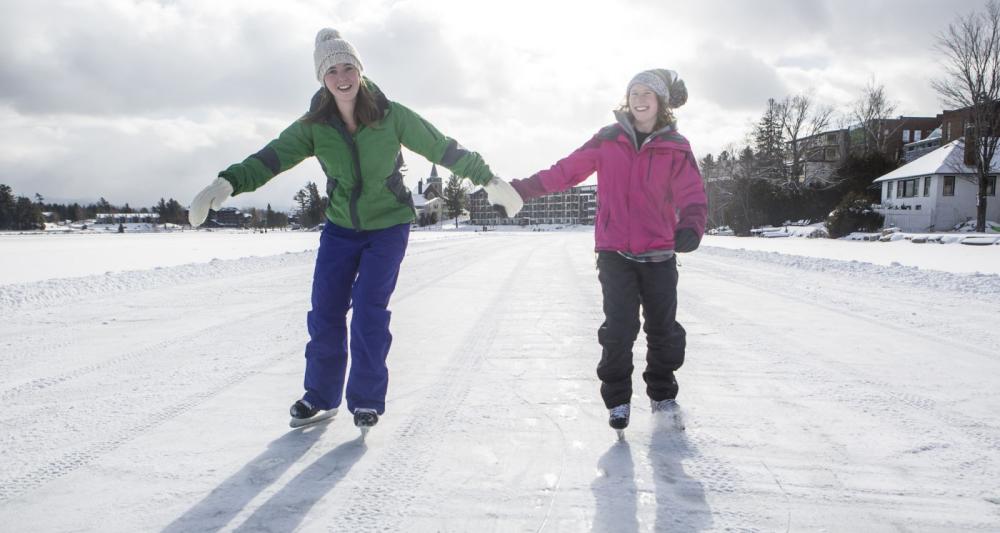 Cross-country skiing is one of the best ways to experience winter in Lake Placid. Our groomed trail networks make getting out a snap, and warmth and food are never far. Cross-country ski centers are also great places to try skiing — rent equipment, get some pointers from the staff, and master the basics on wide, well maintained paths. Cascade X-C Ski Center and Mt. Van Hoevenberg Cross-Country Skiing and Biathlon Training Center are two such centers that provide affordable options for rentals and the full-on experience of groomed trails and a cozy, warm lodge. If you would rather go off the beaten path you can rent skis and try one of the many nearby backcountry trails.
Biggest vertical drop in the east? Check. See you on the slopes of Whiteface Mountain soon! With more than 283 ski-able acres just a short drive from the picture-perfect village of Lake Placid, Whiteface is an adventurous skier's or rider's vacation dream come true. If you're looking for Whiteface Mountain lift ticket deals, ski the 'Face on Wednesdays for discounts on lift tickets by presenting an unopened Dasani or Coca-Cola product at the ticket window. There are also other Whiteface deals through military discounts and reduced prices on lift tickets when purchased online.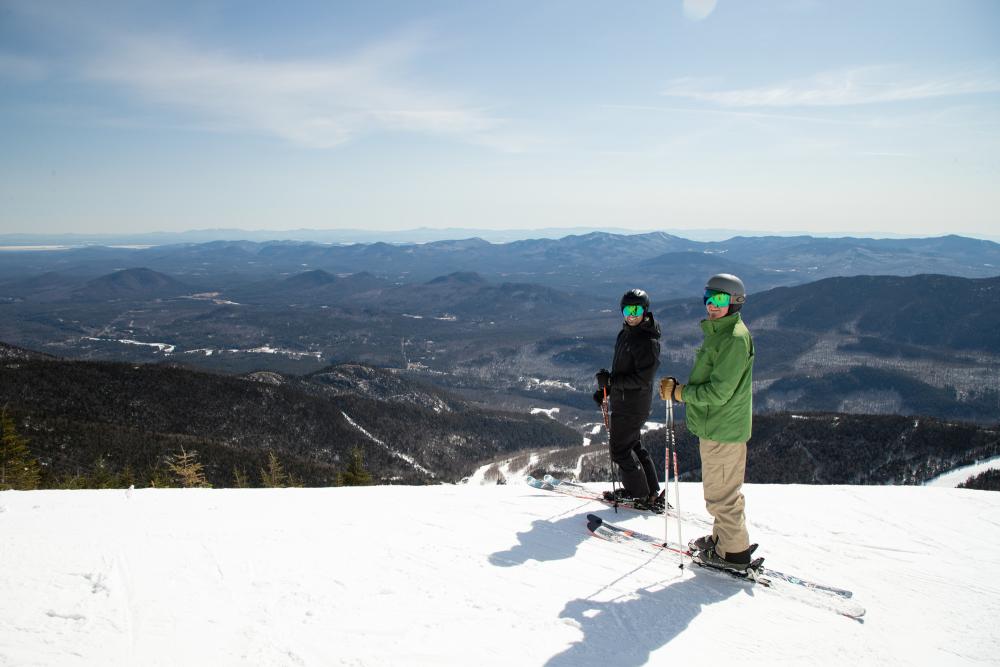 A quintessential Adirondack experience is taking a dog sled ride. When Mirror Lake freezes over, mushers set up shop along Main Street. Visitors can walk down, and pay the driver directly to take the ride. This is a great and fun way to experience winter in Lake Placid.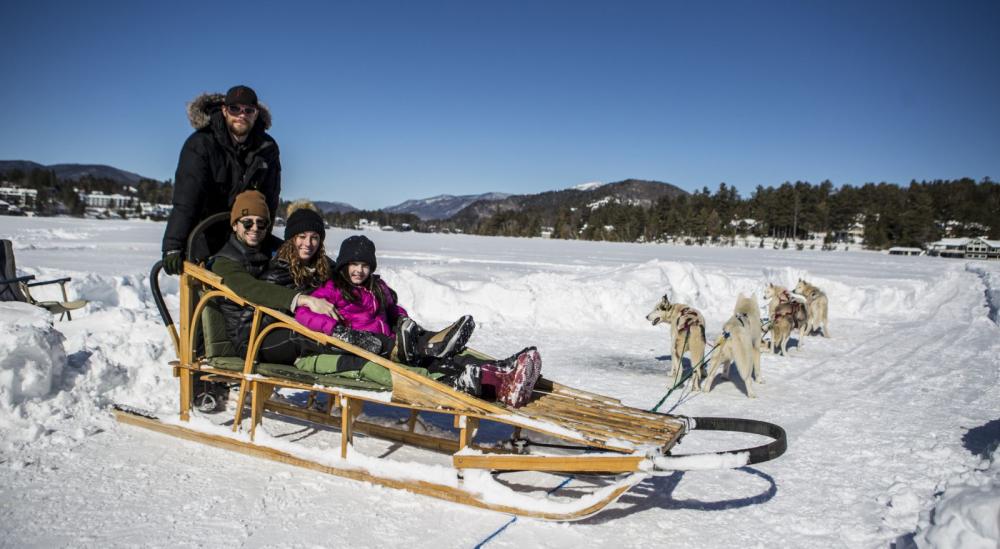 Just like hiking, biking is not just for the warmer seasons. From rolling backcountry roads to single track to downhill-specific trails, bikers will find that Lake Placid and the surrounding area holds seemingly limitless opportunities to get out and ride the trails. Fat tire bikes are made to take on snowy trails, like those at Henry's Woods. A great place to rent a fat tire bike is High Peaks Cyclery or Placid Planet Bicycles.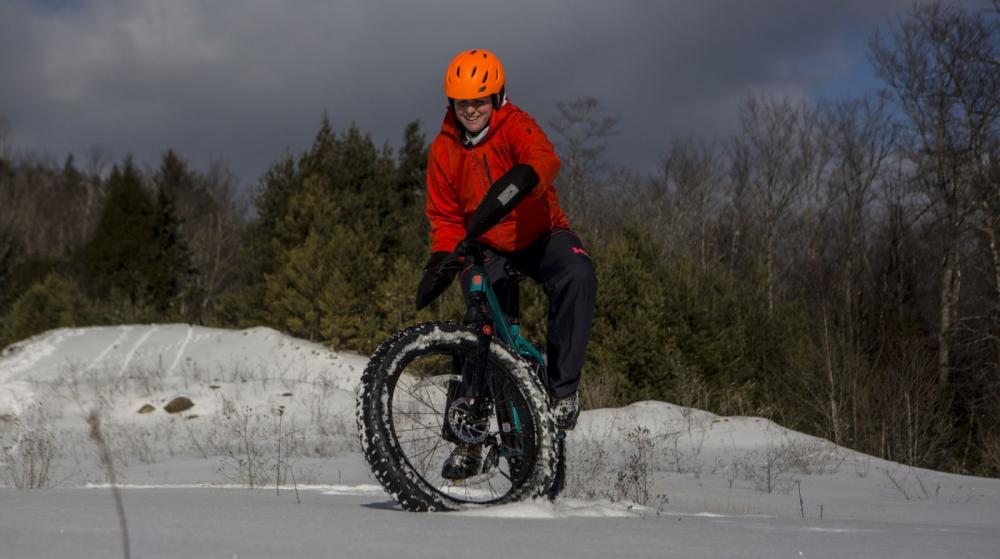 After a day of adventure relax, eat a delicious meal, and then cozy up by the fire in one of our many lodging options.
---
This week in ADK news: