Nestled in the shadow of the Eastern High Peaks sits Lake Placid, a perfect town full of perfectly fit and adventurous people. Whether you choose to live here or to travel here, we can all agree it's the mountains that called us in the first place. While hiking these trails is quite magical, I must say, running them is even better!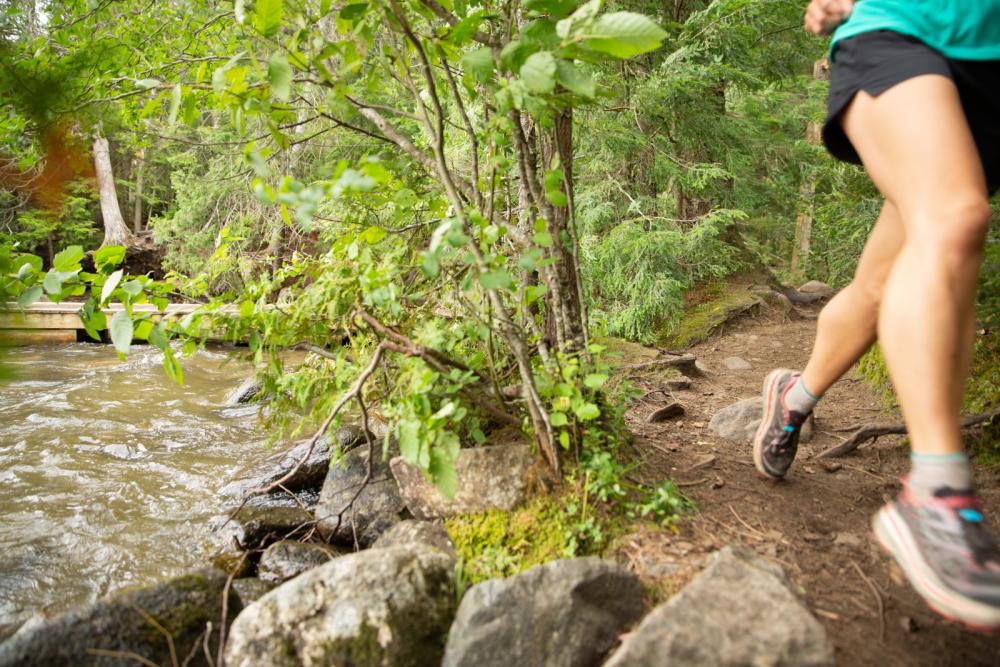 The Adirondack region is the largest protected area in the contiguous United States. Covering more than 6 million acres and with over 2,000 miles of trails looping through its peaks, the Adirondacks truly are a trail runner's paradise. I have spent this summer training for my first ultra and I am so thankful to have these mountains as my backyard.
My 5 favorite trail runs in Lake Placid!
Peninsula Trails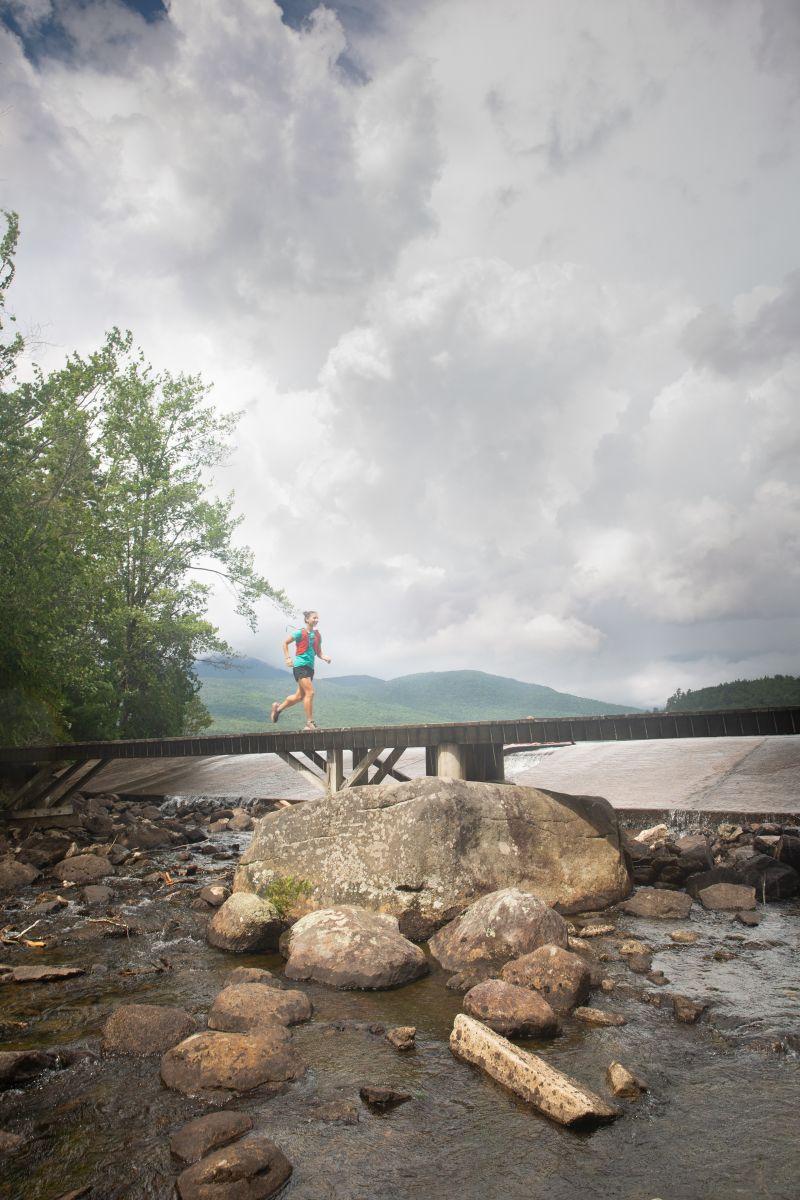 Need to get a couple of quick miles in? The Peninsula trails are conveniently located just off of Saranac Avenue, only minutes from Lake Placid's Main Street. There are lots of tiny loops perfect for extending your run or keeping it short. The trails are quite rocky and rooty, but manageable with good trail shoes. One of the loops takes you right to Lake Placid with a dock for swimming and great views of Whiteface Mountain. For extra miles you can extend this trail by connecting it to the Jackrabbit Trail.
Jackrabbit Trail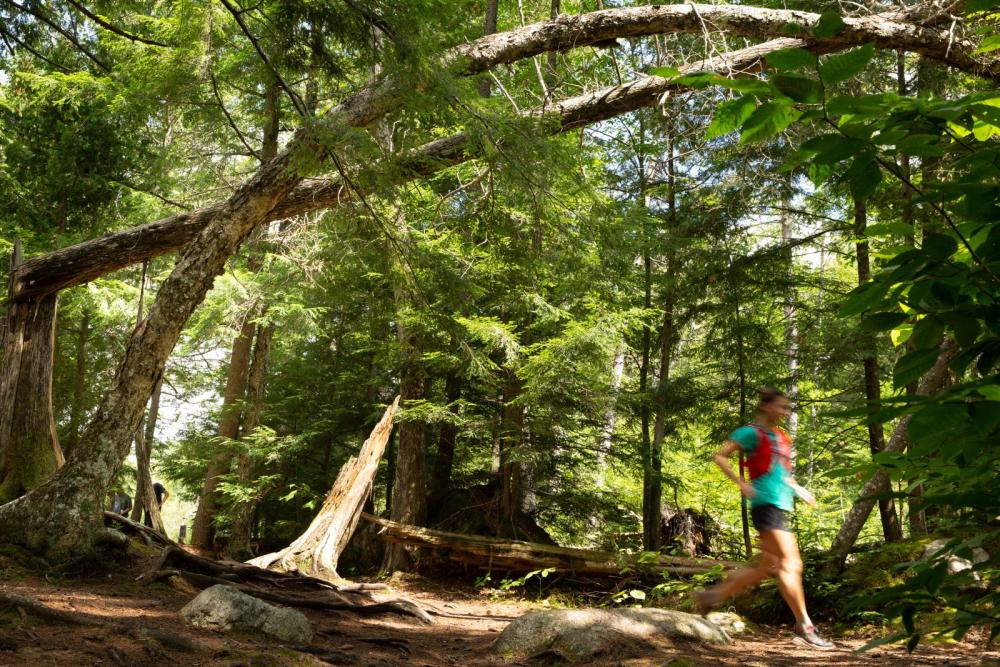 Running from Keene, through Lake Placid and Saranac Lake, and eventually out to Paul Smith's College, the Jackrabbit Trail is a total of 50 kilometers. You can hop on this trail at various entrances in each of the towns, taking it as far as you want. Trail conditions vary, but always opt on Adirondack trails being technical. In most areas, they have manageable rolling hills and connect you to many other trail networks in Lake Placid. In the winter, the Jackrabbit is a great cross country ski trail.
Whiteface Landing + Connery Pond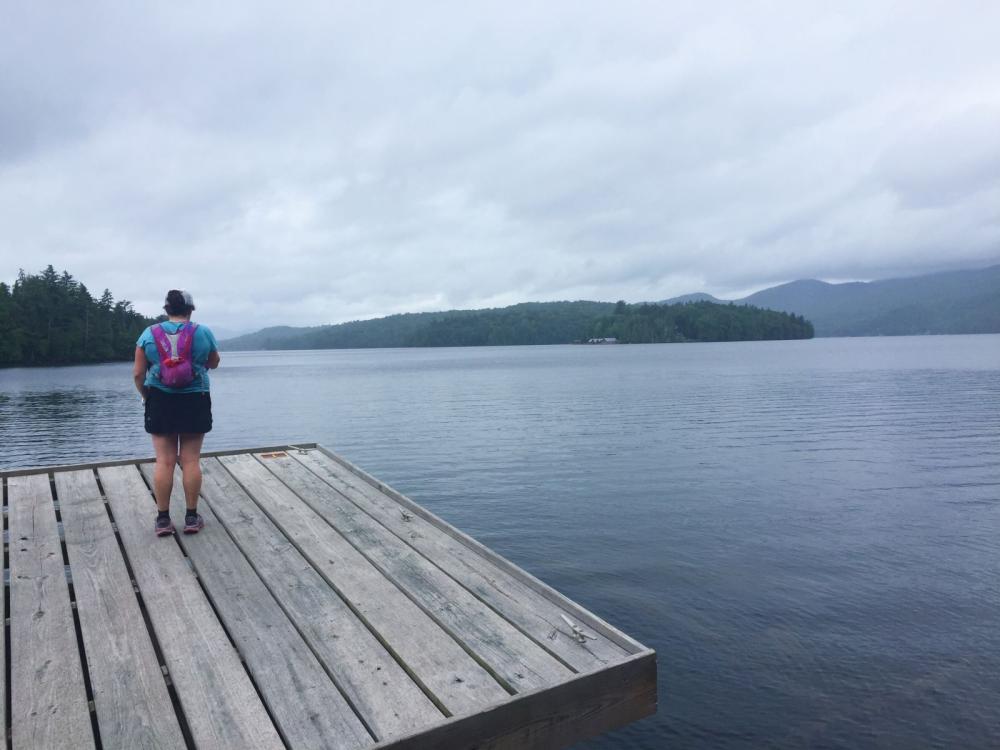 This 6 mile round trip out and back takes you along Connery Pond and ends at Whiteface Landing, which stops at the shores of Lake Placid and offers wonderful views of Whiteface Mountain. You arrive to its end greeted by a dock which stretches out over the lake, perfect for a mid-run swim or spot to rest and refuel. The trail itself starts out as a dirt road before becoming a smaller hiking trail. Despite being rocky in some spots, the Whiteface Landing trail is extremely runnable, especially compared to other more rocky and rooty areas. From the sign-in area, the trail steadily climbs before reaching its highest point and steadily descends to Lake Placid. You can also take this trail out to the summit of Whiteface Mountain for a much longer day.
Marcy Dam: Avalanche Lake: Mount Colden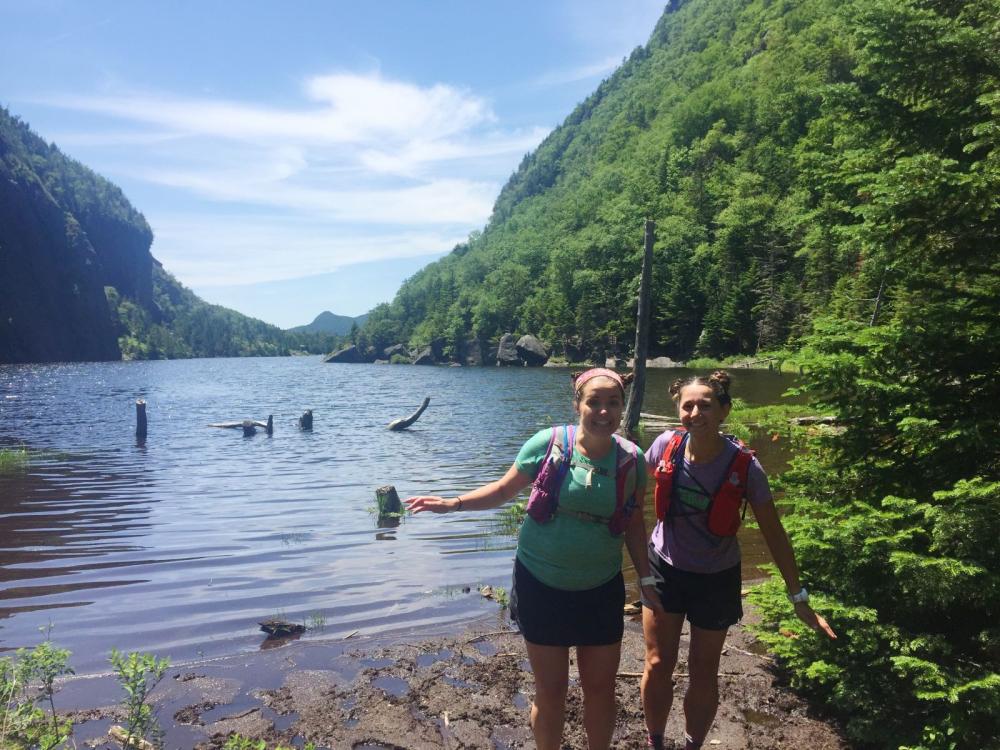 For those really looking to get some miles in, starting at the Adirondack LOJ grants you access to the High Peak region. To access these mountains you can either park at the LOJ or take the South Meadow truck road trail. One of my favorites is running out to Marcy Dam, a nice gradual climb, perfect for those just getting into trail running. If you are looking for more of a challenge, continue your run out to Avalanche Lake for truly stunning views. Even more challenge you say??? Keep going out to Lake Colden and eventually the top of Mount Colden at 4,714 feet. You can easily make this a loop trail, running back past Lake Arnold and eventually back to Marcy Dam. The full loop is roughly 14 miles and takes on a lot of elevation gain. I highly recommend doing this loop with a partner, and always bring plenty of water and food.
Northville-Placid Trail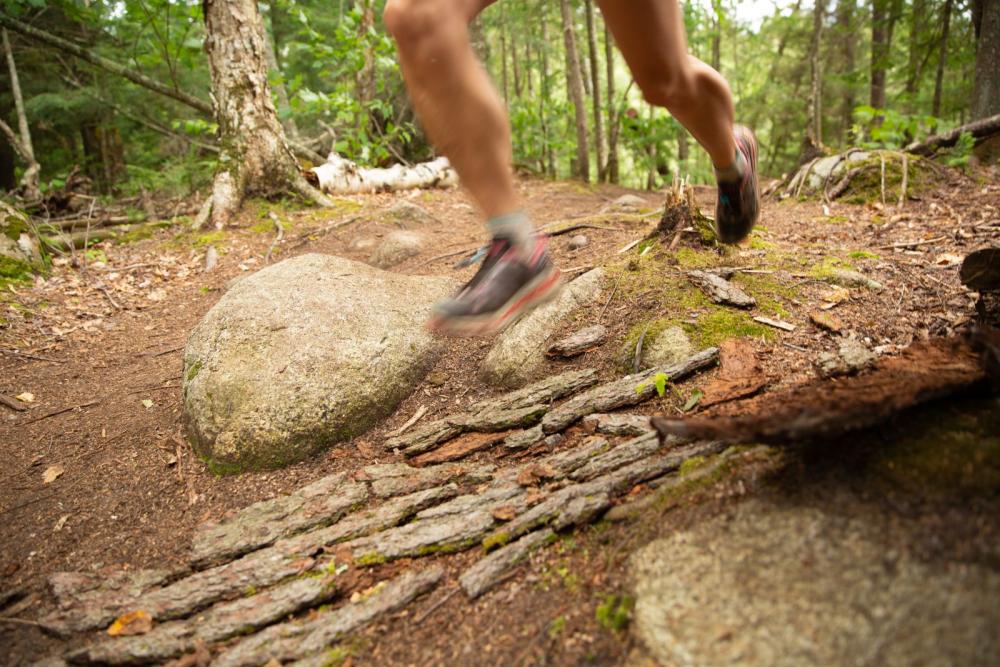 Connecting Northville to Lake Placid, the NPT covers 122 miles of Adirondack trail. It can be accessed close to town on Averyville Road. Rolling hills and less technical trails are perfect for an out and back run. There are also many lean-to and camping spots along the way, perfect for a weekend getaway full of trails.
---
With any Adirondack trail run or hike, trails are often very technical and water sources not always nearby. Wearing a running vest and bringing proper nutrition is important. If you're looking for more information stop by The Fallen Arch or High Peaks Cyclery, two local shops with a lot of knowledge about the area. There are also plenty of places for a post run meal!