The Fourth of July in Lake Placid comes complete with sunshine, live music, a parade, family fun, and exciting nightlife; it's a perfect, old-fashioned, small-town day with world-class events and musical acts worth traveling for. What does a Fourth of July look like in Lake Placid? Well, here is a list of "must dos" so you don't miss a thing!
10 a.m.: It's never too early for music
Free, family-fun music with Jazzy Ash and the Leaping Lizards in Mid's Park. Your family will enjoy this traveling band, coming all the way from New Orleans. Every member of this band is a music educator, which means they are very happy to have the children learn, experience different instruments, and have fun. Sirius XM Radio calls them "the favorite new musical discovery," and they have the number one song on the Kids Music Charts. Jazzy Ash and the Leaping Lizards will play at the lakeside park right in the middle of downtown, so don't miss this national act in Lake Placid.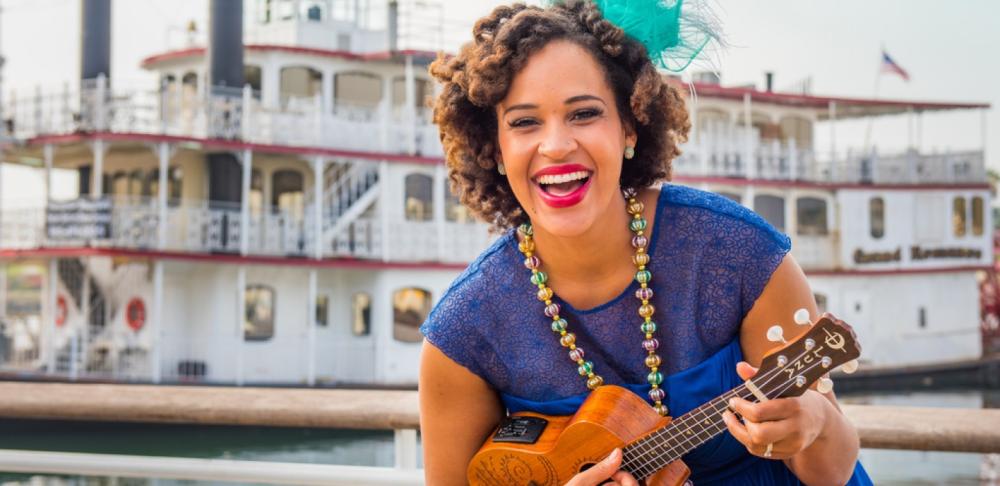 Noon: Lunch
Now it is time for lunch, and you are in luck. Lake Placid has some of the best restaurants in the High Peaks. The choices are endless — choose from a quick sandwich or a sit-down-and-relax kind of lunch by the water. You have the time today, so no need to rush. Almost every Lake Placid restaurant is kid friendly, complete with children's menus. Grab a table near a window, or sit on one of the beautiful decks overlooking Mirror Lake.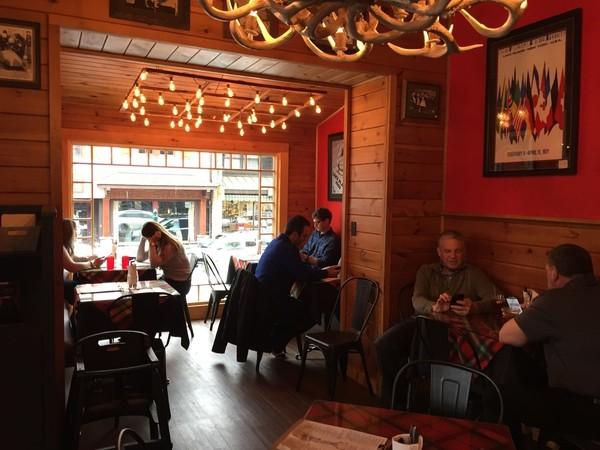 5 p.m.: Parade (it's best to get your perfect spot around 4:30 p.m.)
Beginning at 5 p.m., visitors and locals take to Main Street for the patriotic Lake Placid parade. Local Olympians, regional marching bands, Santa's Workshop characters, and so many more march from one end of Main Street to the other while waving and honking the horns of antique cars. Candy is thrown into the crowd, so make sure to bring a bag to put it all in. Grab an American flag and wave the red, white, and blue as you view the town's finest coming out to say "Happy Independence Day."
6 p.m.: Dinner
You have worked up an appetite, and now it is time to relax for awhile and enjoy dinner in Lake Placid. Stay on Main Street, or take a short walk for something new. Whatever menu options and location you desire, dinner in Lake Placid is sure to impress. Are you looking for fine dining? BBQ? Farm to table? You can find it here. Fill up for your next few hours of fun, but don't get dessert — save room for ice cream instead! This will also leave room for a delicious cocktail or craft beer. Lake Placid has kept up with the trends in food and drink, and has many award-winning bartenders, breweries, and more. It's a holiday, so enjoy it all.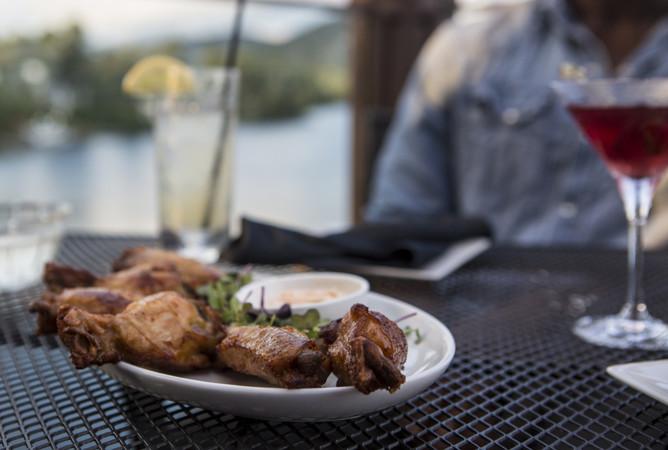 7 p.m.: Live music with the Lake Placid Sinfonietta
​The Lake Placid Sinfonietta will kick off its 2018 season on July 4th. This summer series of live, classical performances started in 1917, making this its 100th year. Bring your own chair to Mid's Park to enjoy the "Orchestra of the Adirondacks," consisting of twenty musicians from across the country. Mid's Park is located directly in the center of town with a gorgeous backdrop of Mirror Lake and the mountains. This is a great spot to stop and hear some beautiful music in between dinner and ice cream.
8 p.m.: Ice cream
Main Street and the surrounding areas have some of the best ice cream you can get. The world famous Ben & Jerry's has an ice cream shop right on Main Street. Emma's Ice Cream is a local creamery right in the center of town, offering one of the best milk shakes I have ever had. Twisted, located next to Where'd You Get That Hat?, is in its second year. Grab a flavored twisted ice cream cone here. Also, the local Stewart's Shops and Mountain Mist are right off of the beaten path, and on the Fourth of July these may be your best bet if you fear a long line.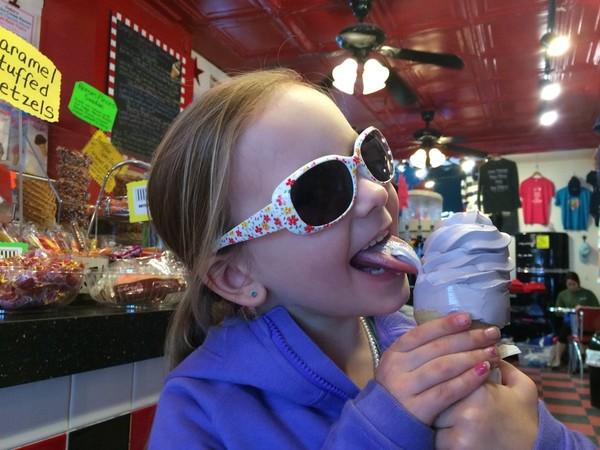 9:30 p.m.: Fireworks
The Lake Placid fireworks show is amazing. Thousands of travelers come from all over to see the fireworks over Mirror Lake. This special display is choreographed to patriotic music making it even more special. The hill of the Crowne Plaza Hotel, overlooking Main Street, is a great place to watch the action, just bring a blanket and settle in for a great view. You may want to put your blanket down early; the hill fills up pretty quickly.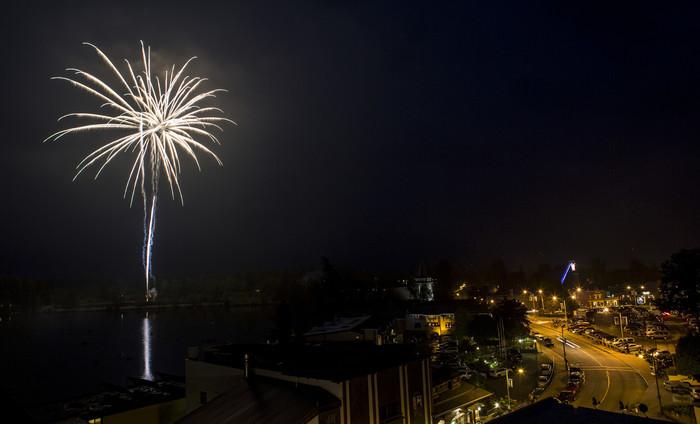 Late night: Out and about
The energy from the fireworks display will probably get you in the mood for a good cocktail. Lake Placid's nightlife is second to none. Everything from dance clubs, live music, beer bars, brew pubs, and mixologists just waiting to make your perfect Lake Placid drink. Make sure you head out to see what it is all about before cashing it in for the night. Nightlife in Lake Placid can bring you to multiple hot spots on Main Street, off the beaten path, or even in the comfort of your hotel bar. Find your perfect night cap before turning in for the night.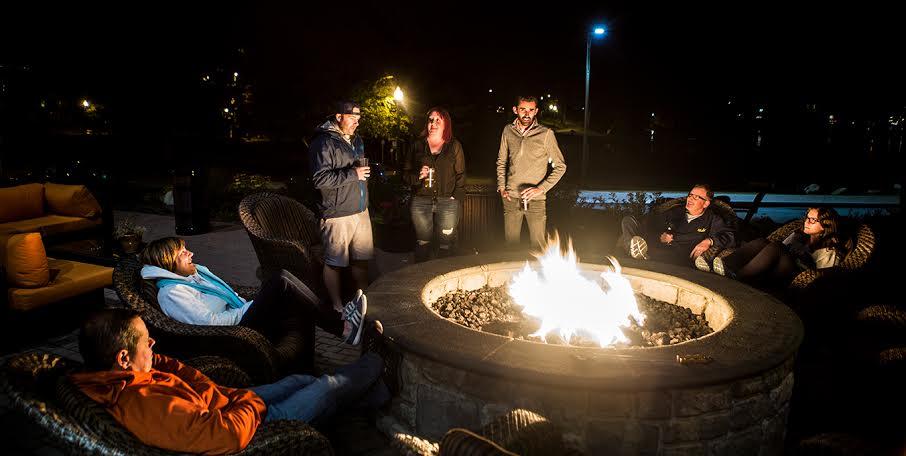 Invent your perfect Fourth of July in Lake Placid. Shop, listen to music, experience world class artists, watch the parade and the fireworks all while enjoying the beautful village and eating and drinking your holiday away. Stay for a few days so you can do it all again tomorrow.