What if you come to the Adirondacks for the great outdoors, and the weather isn't cooperating? You can discover our great indoors. It's equally Adirondack.
Because the Adirondack way is: don't let the weather get in your way.
Indoor/outdoor
A visit to the Olympic Sports Complex has a lot of flexibility. From inside you'll be able to watch the sleds start. There's also a bus tour of the complex. Enjoy it in any weather.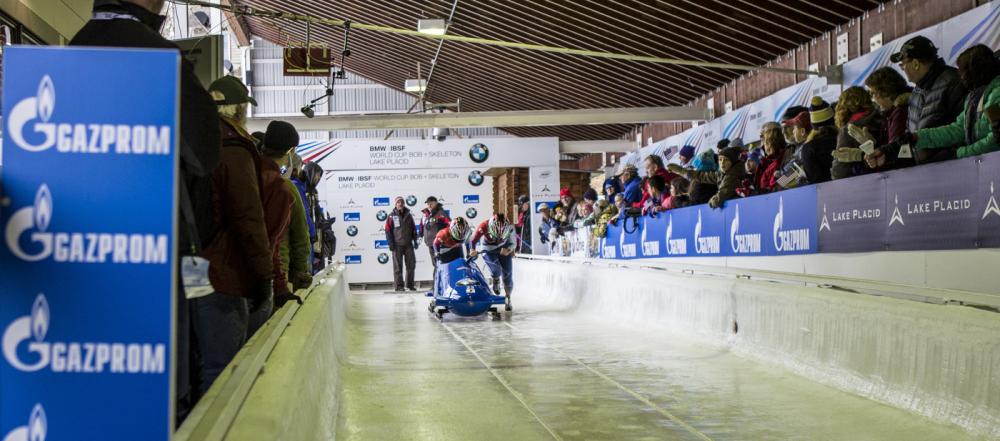 Another is the Olympic Center itself, home of the Herb Brooks area—and much more—like the Olympic Museum. I always suggest visitors start on the second floor (elevators and stairs are right by the entrance) and make their way to the 1980 rink through the ice rink corridors. The walls are lined with fun facts and memorabilia, and the rinks themselves have windows to view the activity within.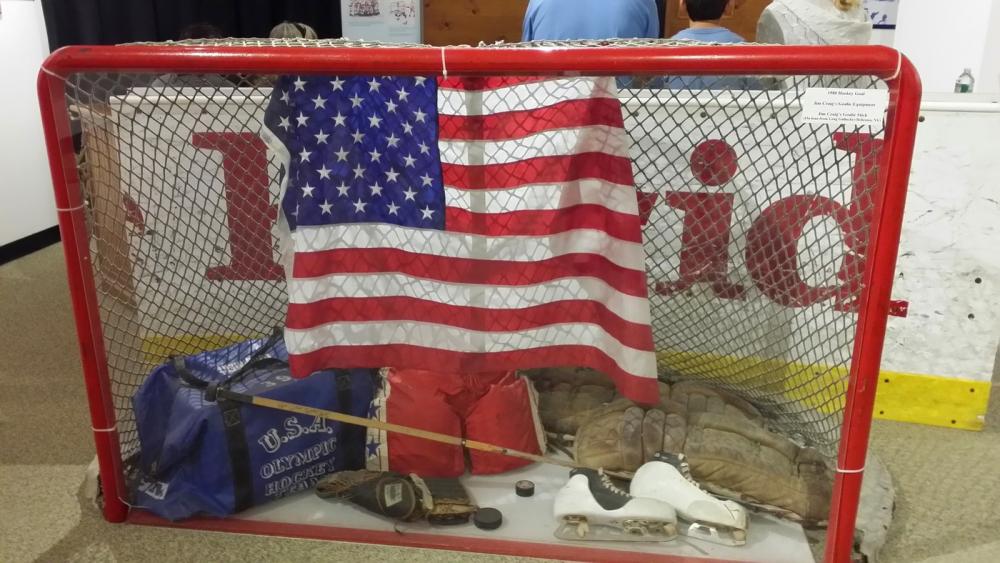 Make it even more interesting and take one of our guided tours of the complex, full of fascinating stories, interesting history, and sports trivia from one of our resident experts. The second floor coffee shop has one of the most incredible views in town. Look out over the speed skating rink to the mountain ranges of the High Peaks.
By the time you get to peek inside the Herb Brooks area, you will be right by the spiral staircase/elevator which leads down to the Olympic Museum. This has a lot of exhibits and photos documenting the changes between the 1932 games (bulky wool outfits) and the 1980 games (spandex and other high tech innovations) to compare and contrast.
Our past is alive
More than our mountains have endured relatively untouched. There are other timeless elements to explore. Like our Palace Theater, an old place with the latest movies.
"But we can watch movies back home!" Probably, and probably not like this.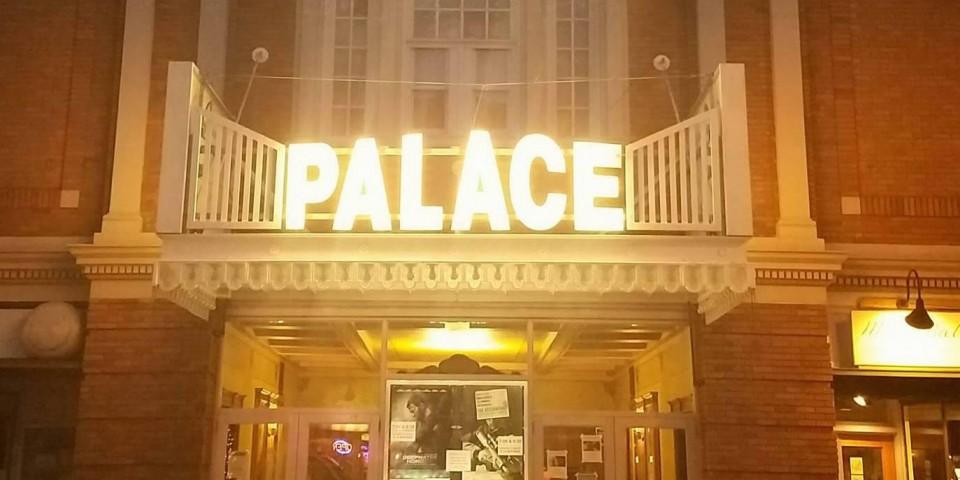 The Palace is a gorgeous Art Deco theater that has been changed as little as possible since 1926. Its name reflects the fact that back then, movie theaters were palaces, with architectural touches and sumptuous details. Choose from four different movies in four different theaters, with their original Robert Morton organ still in residence in the largest.
From overhead chandeliers to a candy counter that's full of nostalgic brands, this is not the usual movie outing.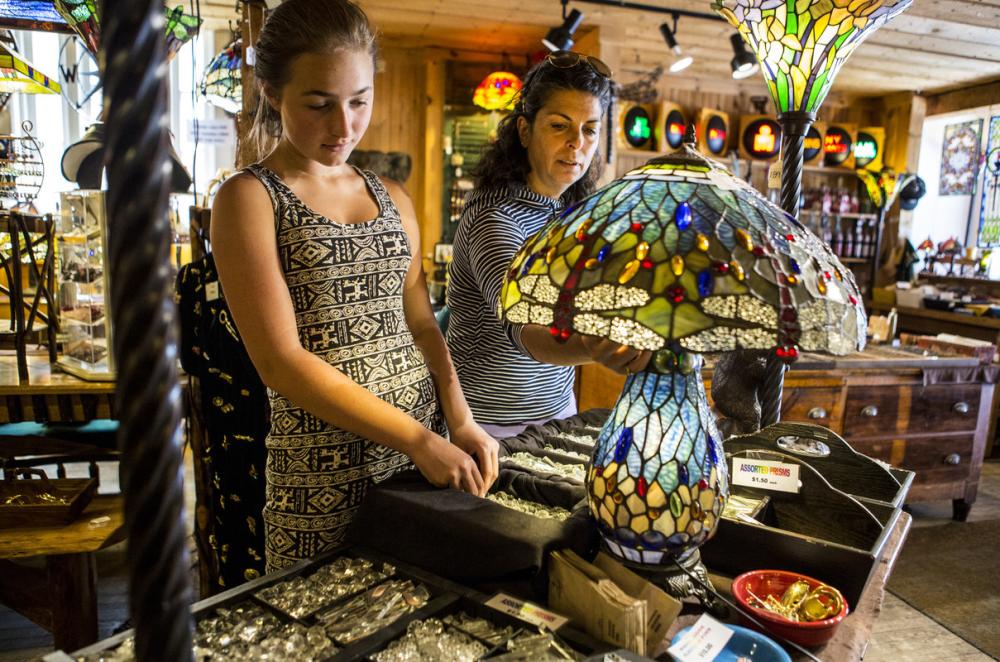 Shopping is a delightful indoor activity, but you might not realize the little extras that encourage you to spend more time in our shops. They might be small or large, but they all have nooks and crannies of the unusual which beckon more exploring. Antiques? Treasure hunters will enjoy all of our choices.
At The Glassblowing Shop there are daily displays of this ancient art. Along with some unique items made right there.
You can make a point of visiting our book and music stores as a useful next step to another, often overlooked, aspect of "getting away from it all."
Doing nothing
When rushed and busy it's common to sigh and think longingly of "doing nothing at all!" Well, gift yourself.
It is disappointing to arrive and find weather in the way of plans. But that's weather for you. That's why there are backup plans. What if that favorite way of "doing nothing" is really what you are here for?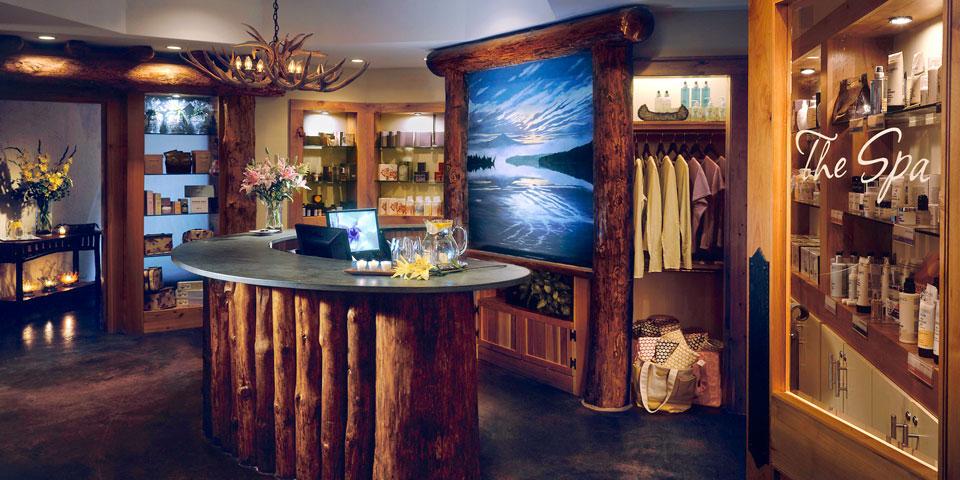 If we are thinking "spa time" there's an abundance of pampering choices, from our full service spas to individual studios offering hot yoga, Pilates, massage, and more. This can be couple time, mother and daughter time, girlfriend time, gym time, or simply me time. From an indoor climbing wall to that luxurious pedicure, enjoying these activities in the content of our getaway makes them special.
Instead of squeezing in that book we've been wanting to read, we gift ourselves a whole afternoon. Instead of rushing in and out of that massage appointment, we drift into it and stroll out of it. That makes it different.
And, better.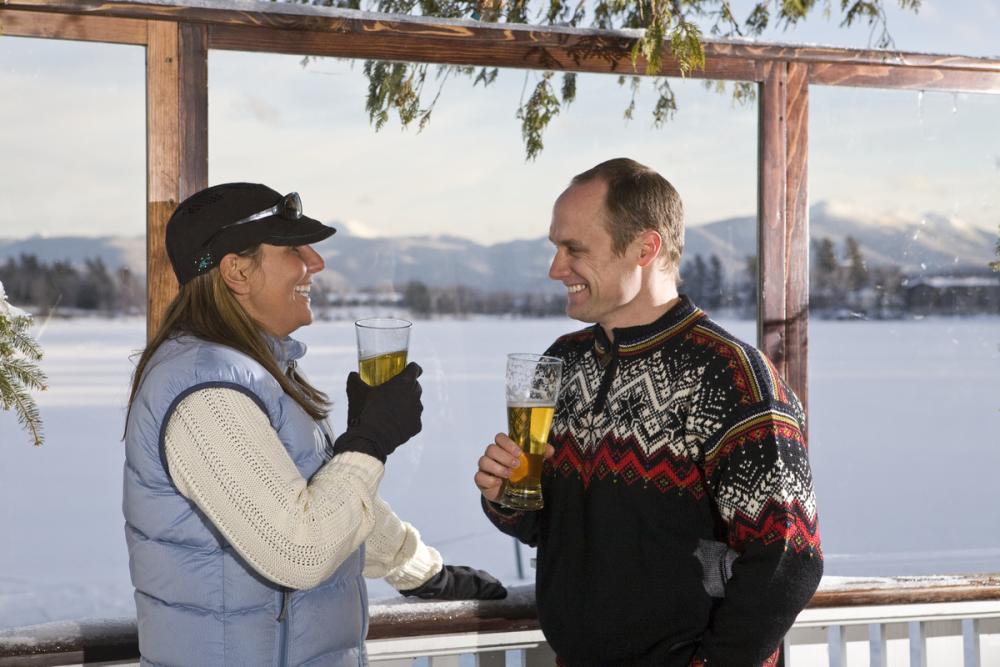 Explore our many choices of dining and refreshment to watch the uncooperative weather from a snug and comfy perch. It's one of my own secret pleasures to shrug at the weather... through a window, by a fire, with an enjoyable beverage.
If you came here to enjoy time with those close to you, do that.
The Adirondacks is a place of outdoor enthusiasms, to be sure. The first visitors came seeking the glorious expanses of nature. And when nature was experiencing a lot of weather, they also built a "cabin tradition" which meant stocks of novels, baskets of treats, and lots of puzzles and board games.
Because it is also a place which polished the art of just being with others, sharing a bit of adversity, and growing closer as a result.
Not a bad goal for any getaway.
Choose resort lodging so you can have a lot of fun right there. Or, day trip to one of our attractions along a scenic drive.