Skiing is wonderful. It's common to see small children happily taking turns down the slopes, and this can form the basis for a ski-loving companion to think "anyone can do it." But it's not for everyone.
There are plenty of good reasons you might not want to join your downhill-loving clan at the moment. At the same time, you don't want to spoil anyone's fun.
Wave farewell as they catch the shuttle bus to the mountain, and discover your own way to have fun in the snow. Here are some ideas.
A different slope
Nordic skiing is about skiing on the flat instead of a slope. You can choose from cross-country skiing centers or, as your experience expands, our more backcountry trails.
It is a fine way to enjoy the scenery at a slower pace. A skiing center offers expert instruction and rental equipment, along with food, drink, and often, bonfires.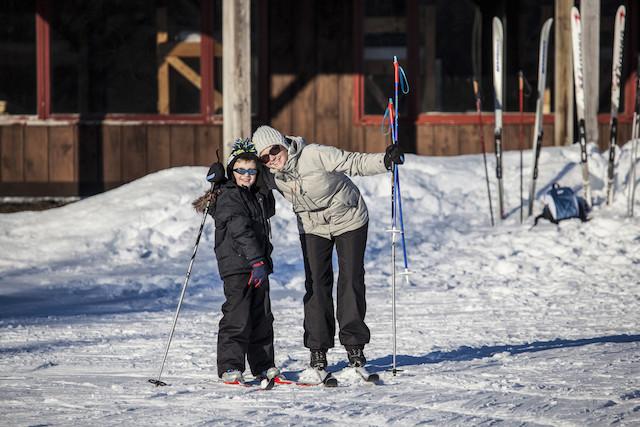 Other advantages are the ease of stopping to take pictures or otherwise enjoy the scenery. It can be a meditative experience out on these trails, where there's only the whisper of wind in the trees and all the blue sky and sunshine.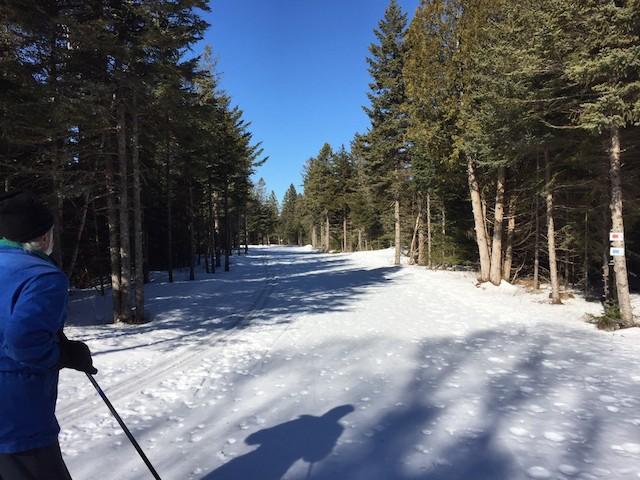 This form of transport is centuries old but constantly being refreshed by new fans who love the appeal of trails explored at a personal pace. When you are ready for ungroomed trails, consult our blog on Off the groomed path: 5 backcountry ski trails near Lake Placid.
If you like the going fast part, but aren't sure of your reflexes or skill development yet, there are ways of enjoying downhill which require only the ability to sit down.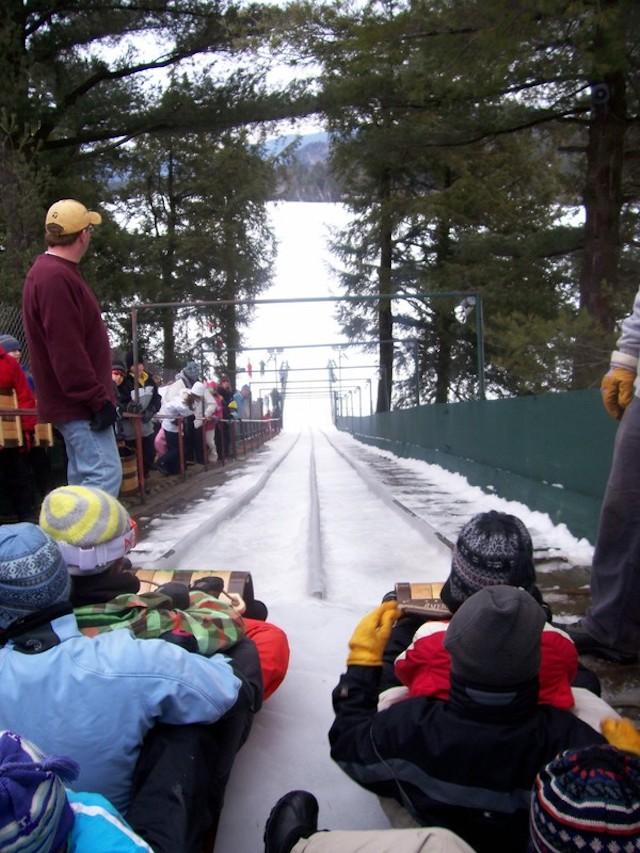 This 30-foot-high ski jump trestle has been updated last year to send you screaming down the chute over frozen Mirror Lake, up to 1000 feet out. It is walking distance from our downtown. This is what you might call extreme sledding, and it is suitable for almost any age or skill set.
See our Sledding, Tubing, and Tobogganing page for more sitting-down fun.
Snow, old fashioned
How about a real dog sled ride behind some real sled dogs? Don't worry about the doggies, because they love the exercise. You will love the thrill of sliding over the ice with the dogs at full gallop.
Which is the way they like to do everything.
Once Mirror Lake freezes, the fun begins. Get bundled up on a classic sled with a musher standing behind you calling out commands. It's a real arctic adventure as you circle the picturesque lake ringed by mountains and bordered with trees and the quaint buildings of downtown Lake Placid. Hot beverages are only steps away upon your return, which is not something every arctic explorer could enjoy.
For a holiday feel anytime, enjoy a sleigh ride with real draft horses. Sled through beautiful landscapes behind horses with bells jingling from their harnesses.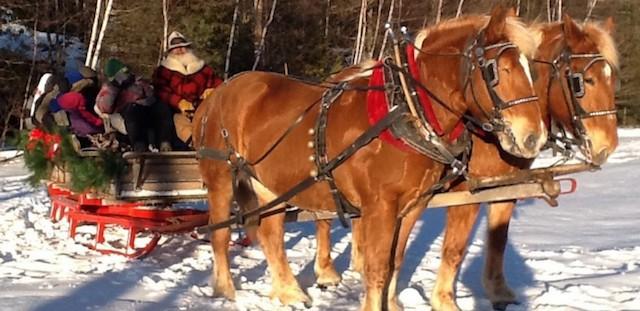 The sleigh bells tradition began centuries ago to warn others of an approaching vehicle. Sleighs don't have wheels, and so, they don't have brakes either. Since they are slow to stop the bells warn of their approach.
Out in the quiet trails where the sleighs run there isn't much in the way of pedestrians or traffic, but what would a sleigh ride be without them?
Find out more about dog sledding and horse drawn sleigh rides.
Snow, at your pace
A new and exciting option is fat tire biking. Stop by one of our rental outlets and get tips on the right bike and the best places to ride.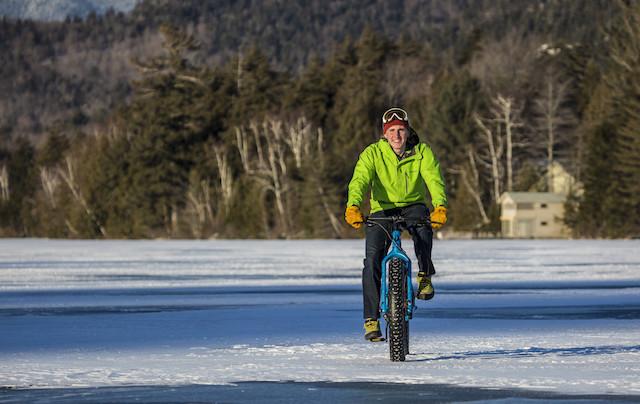 It's a bike ride with a difference as you explore a frozen lake or a mountain bike trail transformed by packed snow. If you like mountain biking, you will love fat tire biking; it's so similar that fat tire riding is becoming popular in many different kinds of terrain, and in all weathers.
They corner like a beast and are fun to lock up and slide. There are many styles available, too. See what our blogger has to say in: I like Big Tires and I Cannot Lie.
Snowshoeing is an ancient art, dating back from 4,000 to 6,000 years ago. But modern snowshoes are lighter and more mobile, and very easy to learn.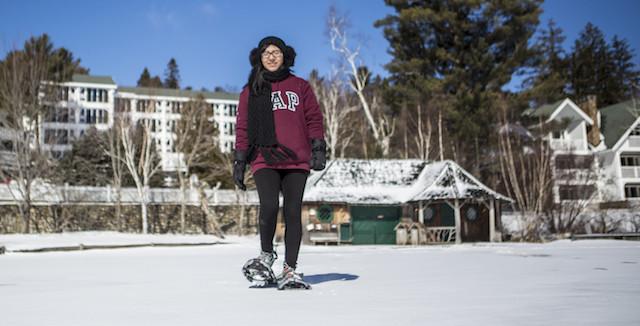 I like the way it lets you go anywhere, from strolling along the edge of Mirror Lake, using the trails at the cross-country ski centers (just stay off the groomed tracks), or choosing one of the many trails in the area. Set out for a frozen pond or climb to a view.
Find a snowshoeing trail with just the right feel. If you can hike it in the summer, you can snowshoe it in the winter.
A ski weekend doesn't have to mean everyone skis.
Get a great night's sleep in our lodging. Maybe think about cabins. Fuel up with our dining. Need ideas? Our blogger supplies some with: Naughty noshing nirvana.
---