As an avid mountain biker, the fall usually brings a nice touch to the trails and riding conditions, but we all know the season is soon to come to an end, and we will be changing gears and hitting the slopes. Our bikes will sit there in our sheds, or hanging up on the walls, waiting for the first signs of spring and warm weather to dry out the trails. This wait can be a long one, especially if you're like me and are not an avid skier… at least not yet, anyway. For now I can just stare at my bike and binge watch mountain bike videos online.
And then came winter fat tire biking! I was skeptical at first - I mean who wants to freeze their brains off in the middle of the woods, while trying to plow their bike through the snow? Honestly, it's not as bad as you may think; in fact it felt great to be back on a bike in the midst of winter.
I went riding with my friend Thea, who is also just getting into fat tire biking. Neither of us had bikes to ride, so we swung by the local bikes shops (High Peaks Cyclery and Placid Planet Bicycles) and got ourselves two sweet rides. The tires were massive! These were the tanks of all bikes, but they were light and handled just about anything the trail had to offer.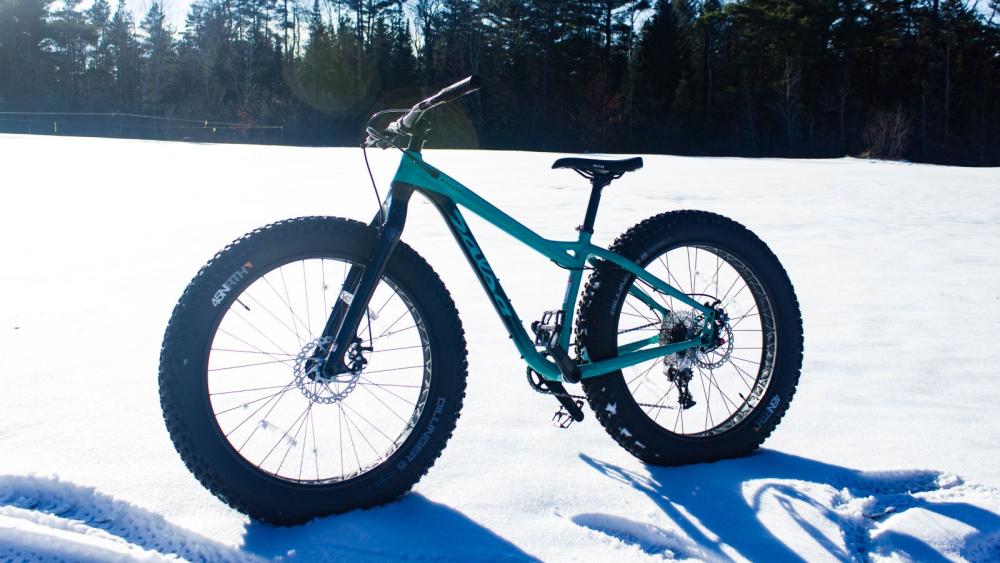 What shall I wear? I was expecting to freeze. I generally tend to get cold easily, so I was mainly worried that my hands would freeze and I wouldn't be able to grab the brakes. Turns out, I prepared for an arctic storm and got a beautiful, warm winter day instead. I think the adrenaline of a new ride also played its part. Fat biking turned out to be a real workout. I was happy I brought my pack so I could dump some layers. It felt so good to be back riding the trails during a time of year when I usually feel trapped inside my apartment.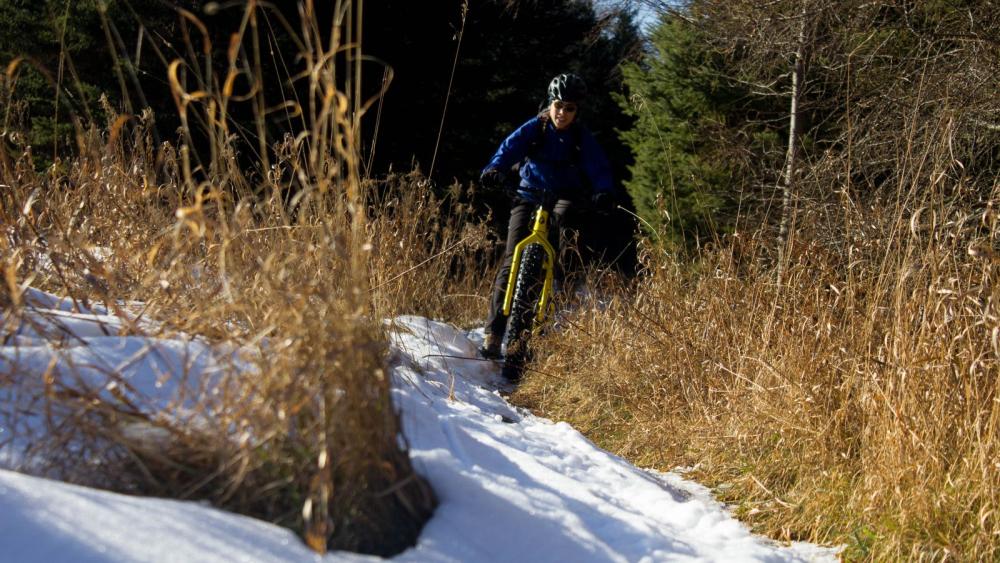 We went riding on the Lussi Trails in Lake Placid. The trails were in perfect riding condition. There was not enough snow yet to require the groomer, but just enough to give some traction. Biking hills through the snow was definitely more challenging than summertime riding. Cornering with the fat tire bikes was also trickier than the riding Thea and I are used to. Having the large tires allowed us to roll over and plow through just about anything.
We laughed a lot, and definitely got a great workout. We were both pretty whooped by the end of our ride, but I wouldn't be surprised if we end up getting our own fat bikes sooner than later.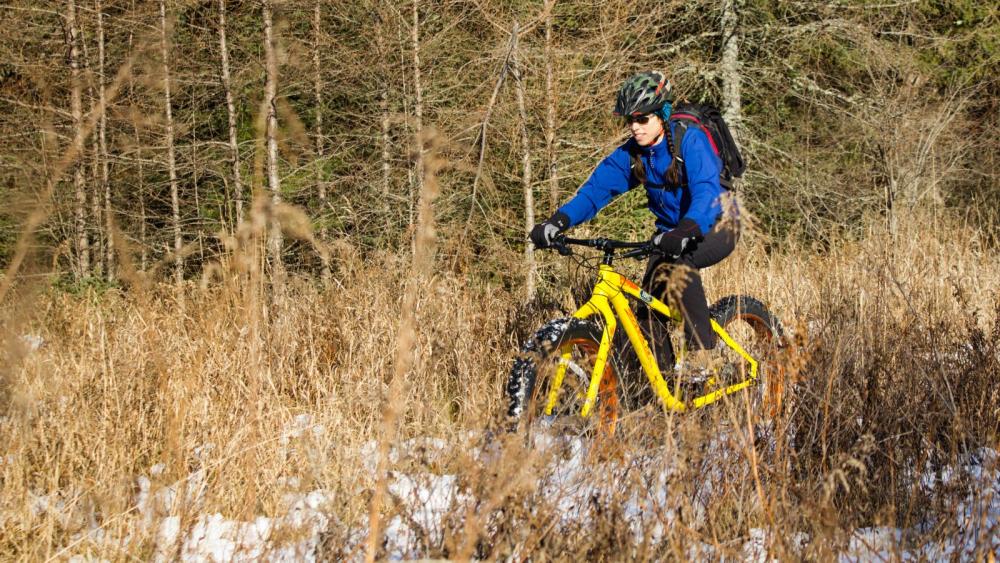 Don't forget your snacks! At one point we both needed to refuel so we could continue riding the trails. There's nothing like some hot chocolate, crisps, and a Cliff Shot to get you riding again. It is important that you don't forget a chocolate bar! They taste even better as you admire the fat bike before you on the trails in the middle of the woods.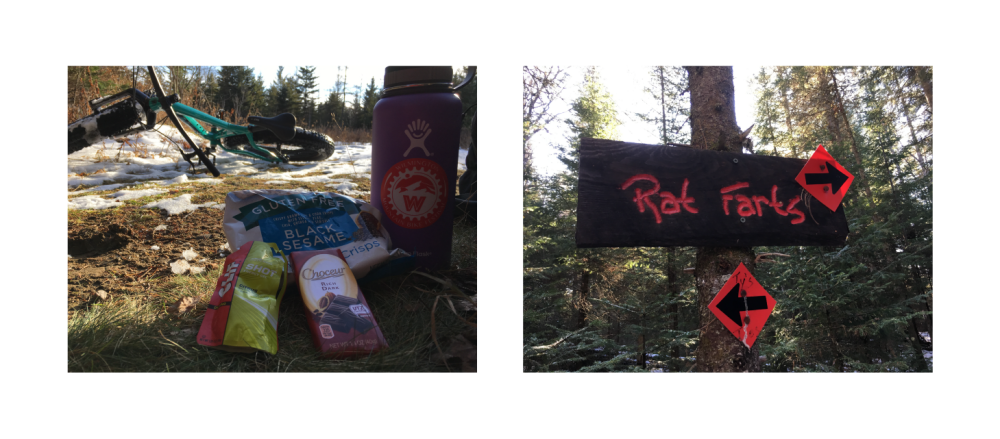 Heaven Hill, Henry's Woods, Craig Wood, and the Peninsula Trails are just a few other places in the area that offer great winter trail conditions for fat tire biking. Just watch out for the cross-country skiers and snowshoers!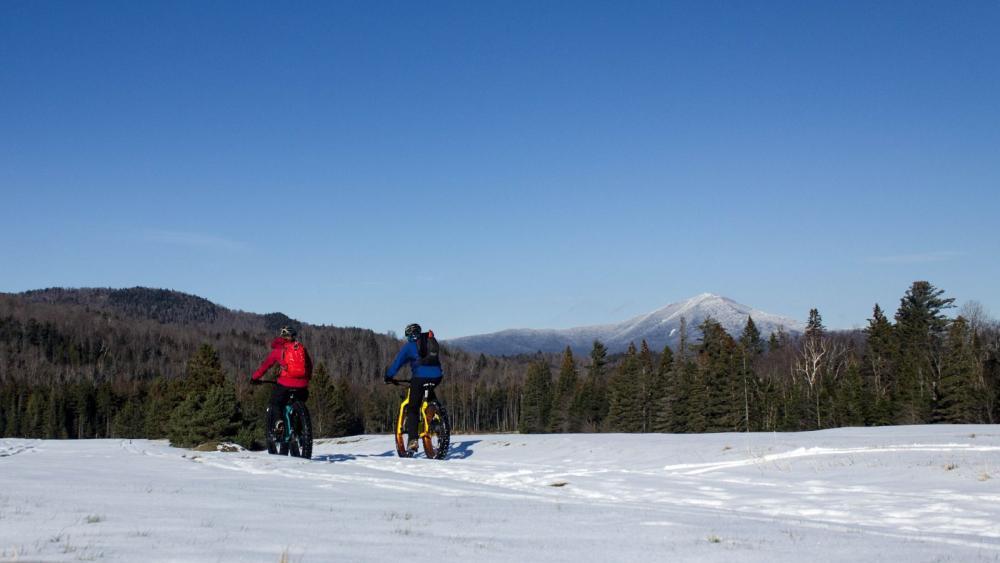 ---
This week in related ADK news:
Owls and raptors and geese, oh my!