While I know many folks and several coworkers that rave about extreme mountain biking, I have never been one of them. As a matter of fact, I have never actually been mountain biking. Honestly, I've been known to get nervous going off of a curb on my hybrid bike. I guess you could call me an extreme beginner.
It's ridiculous, but I can trace it back to one simple event a few days after going from a kiddie bike to a grown-up 3-speed. I thought the tires were as big and sturdy as my little bike. They were not. I flipped over my handlebars going down a huge hill a bit faster than I should have been. I still have the scar and the fear to prove it.
However, I have a 6-year-old daredevil in my life nowadays, and I am doing my best to try to keep up and be the hip mom. So, when our friends come to town and want to hit the trails, I don't want to be the reason we decline. It's time for a lesson with the experts.
C'mon, let's go!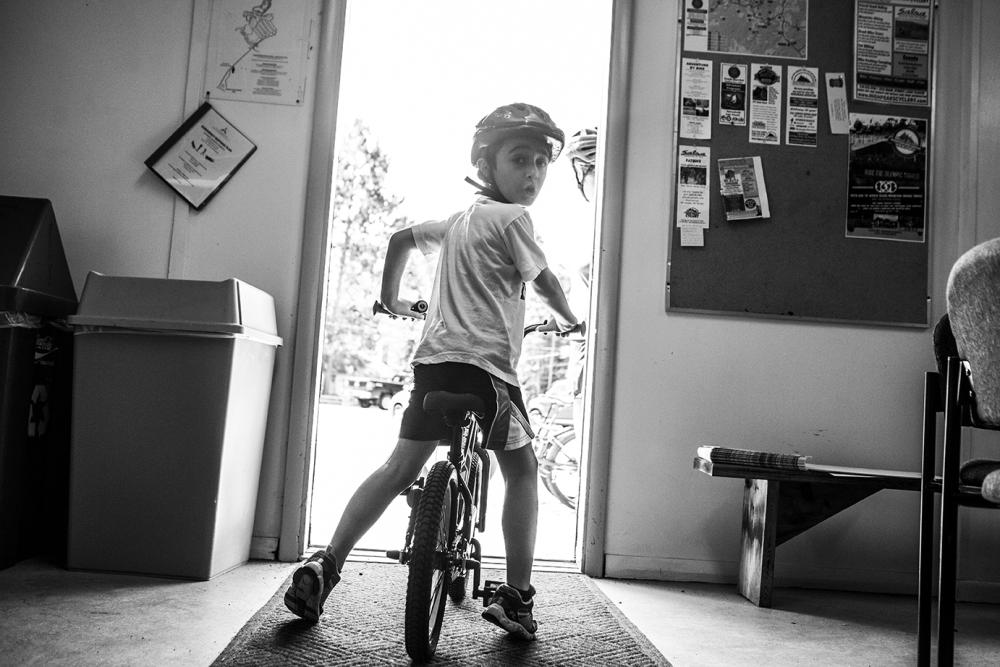 We grab a few friends — hey, if I'm going to make a fool of myself might as well do it in front of others — and head to High Peaks Mountain Bike Center at Mt. Van Hoevenberg. Joining Oliver and myself for today's adventure are mountain biker newbies, Eden and Kurt Terrell, and their 7-year-old twins, Harper and Crosby.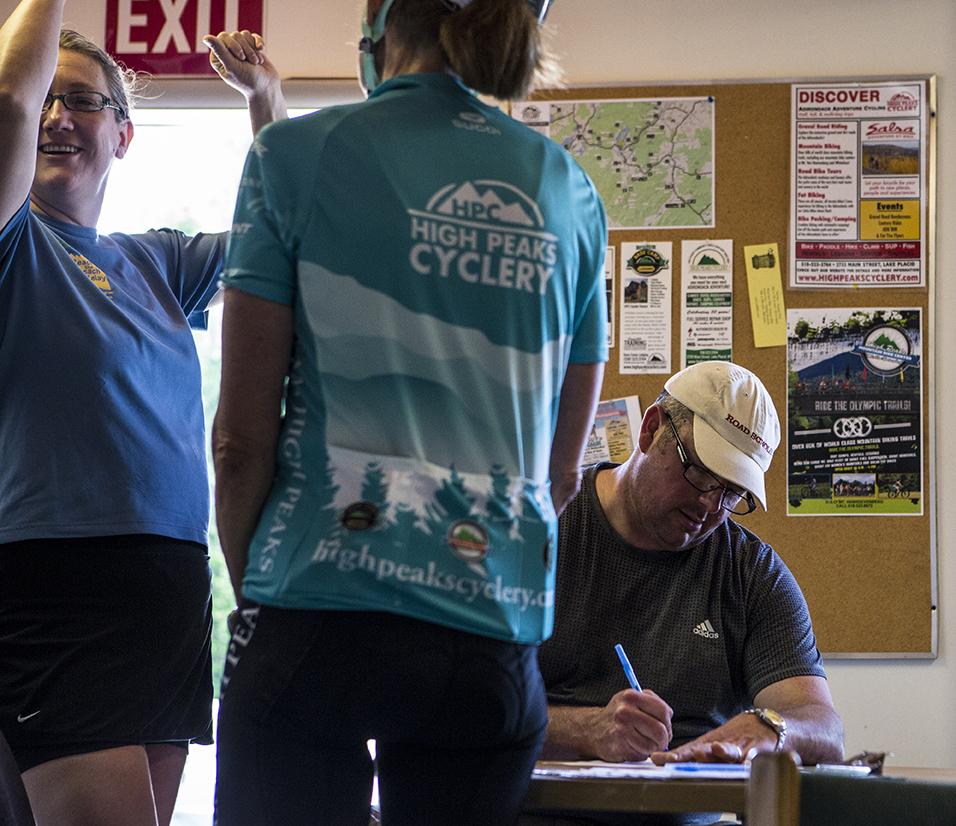 Eden looks pretty excited doesn't she? Is it because she's about to try a new experience or because she talked Kurt into doing the paperwork!?

Our guides for the day are Karen Delaney and Ben Thompson, experts in both the fields of mountain biking and patience. I am sure they will need a good deal of the latter as they field questions from three excited kids and at least one nervous adult.
Gearing Up!

Karen and Ben are careful to gear us up with properly-sized helmets and bikes. Luckily High Peaks Cyclery has equipment in all sizes and styles right on site. After carefully accessing our needs, and after several exchanges and tweaks, our guides have us successfully equipped. We are ready to hit the jumps — or at least the beginner's course.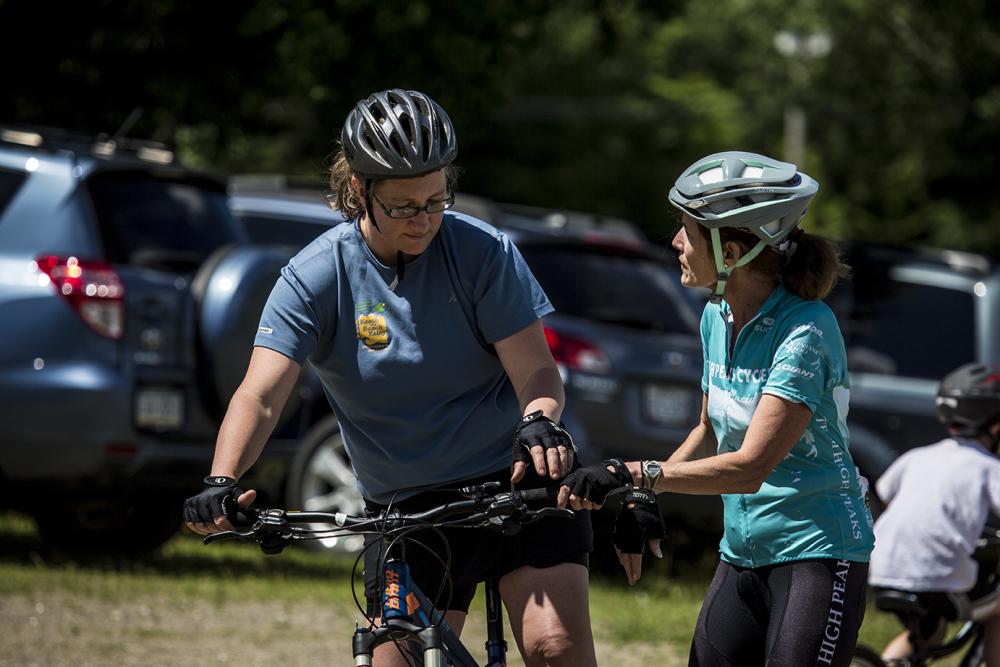 But wait!
First there's something even more rudimentary to conquer. None of the kids have ridden bikes with hand brakes and gears before! I won't lie... I am so psyched that I didn't have to teach Oliver how to use gears — even if we had never gotten past this quick lesson, I would count this day as a success!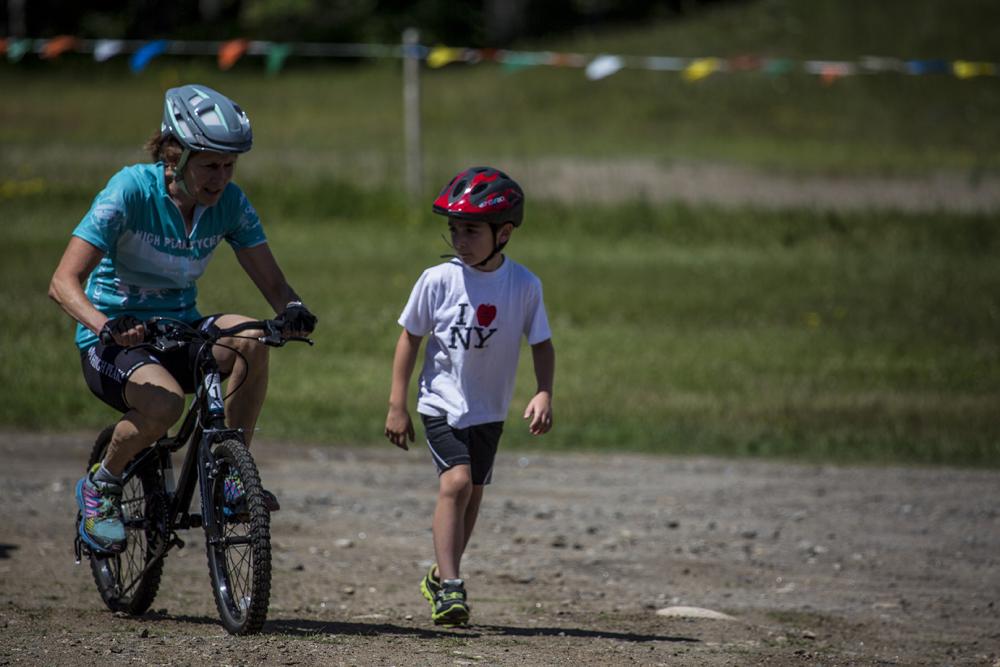 Did I mention how awesome Karen is with kids!?
Pedal On: The Basics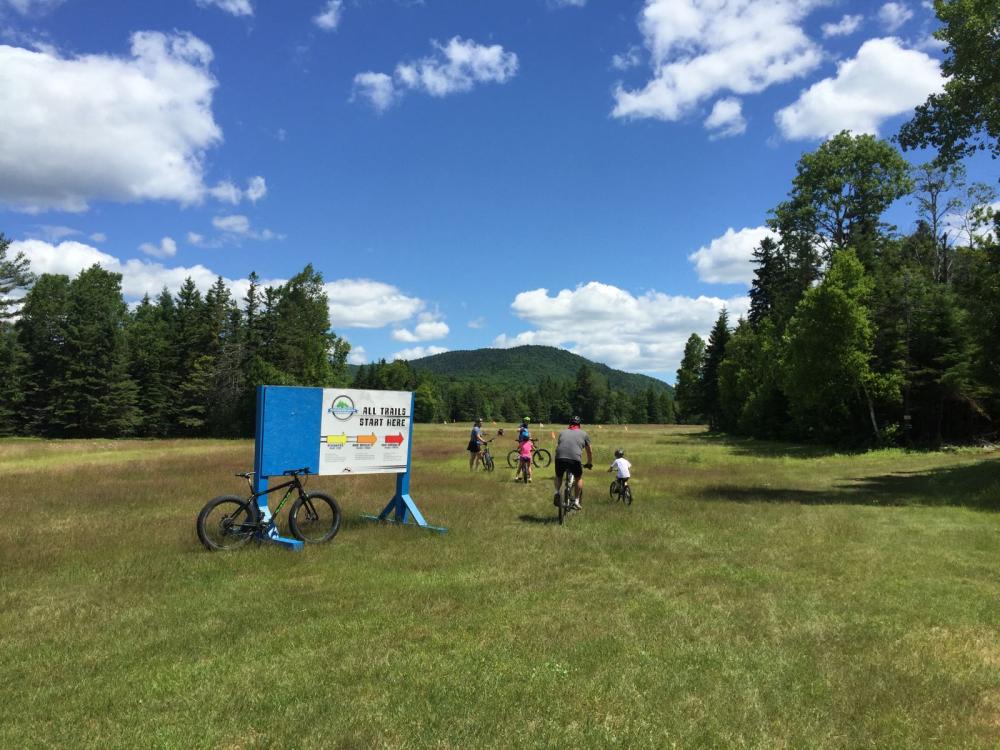 All trails start here!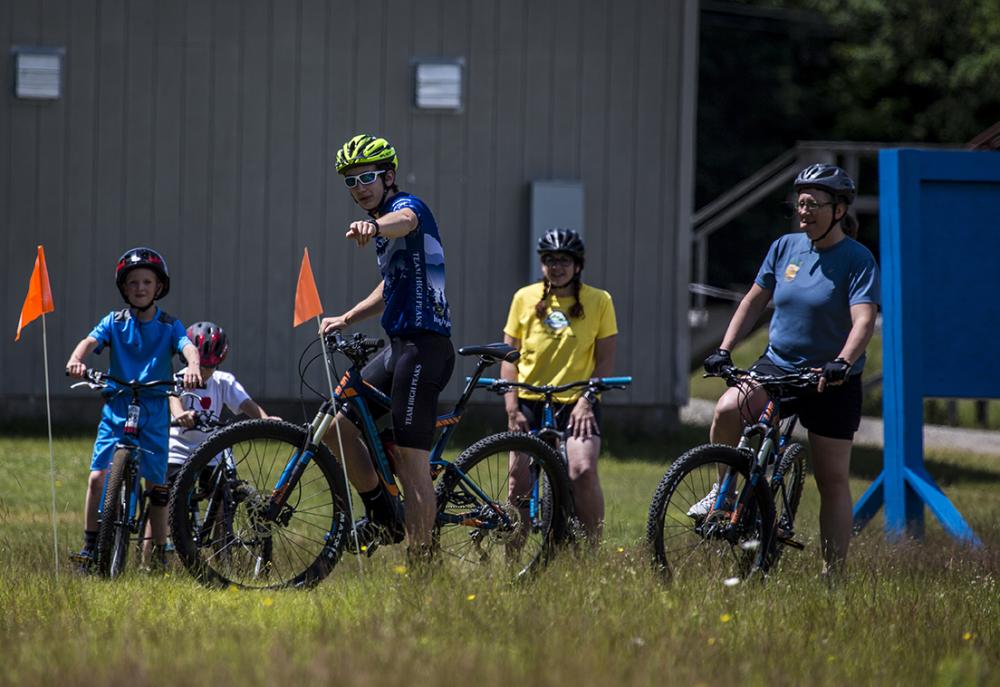 Ben explains our first task. Conquer a simple zigzag course without hitting the flags. Easy, right? Hmmm...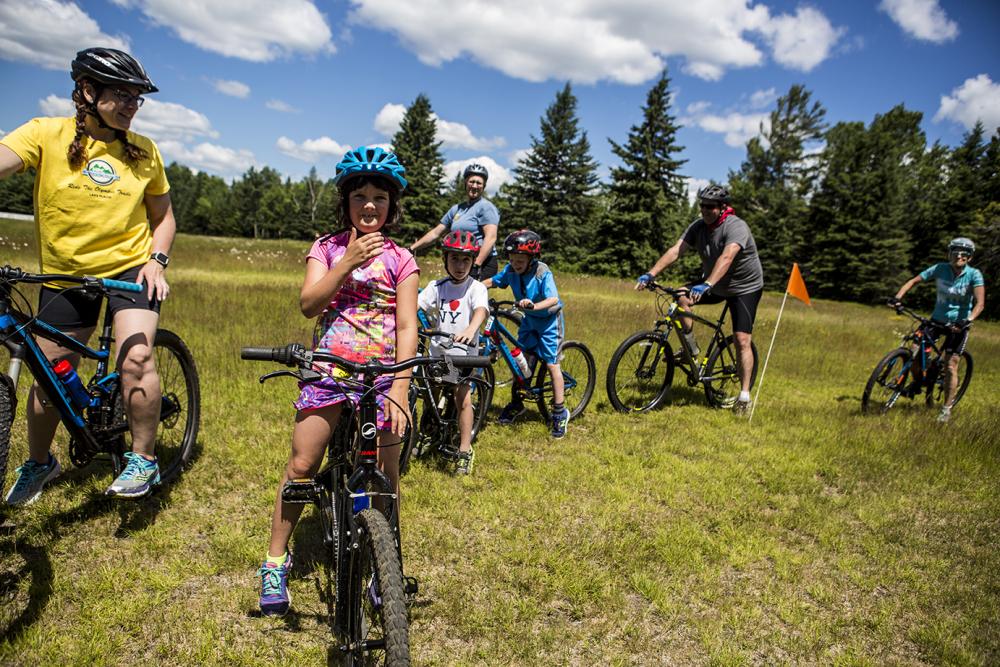 We line up, ready for the challenge.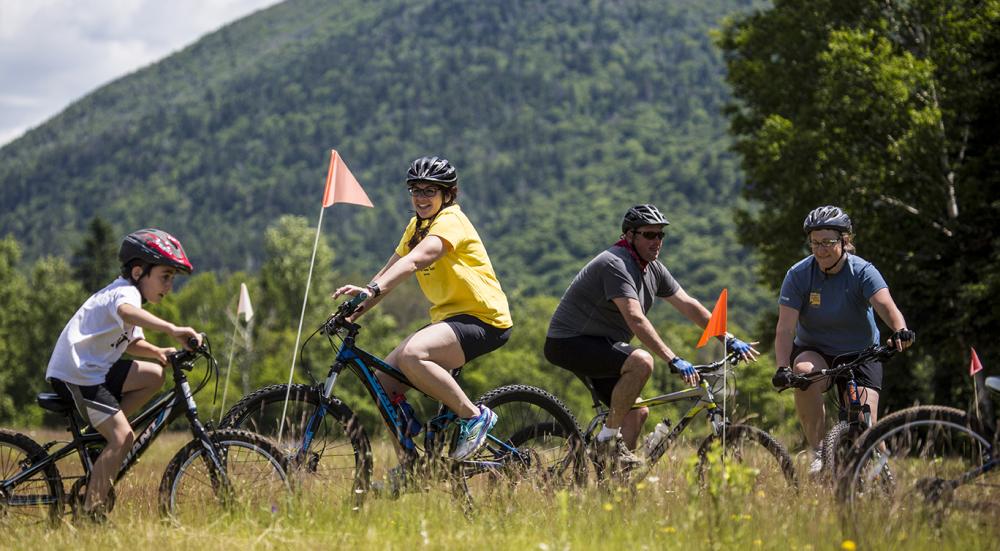 Used to pedaling on roads, this was a bit more challenging than I expected.
Ramping Up Our Game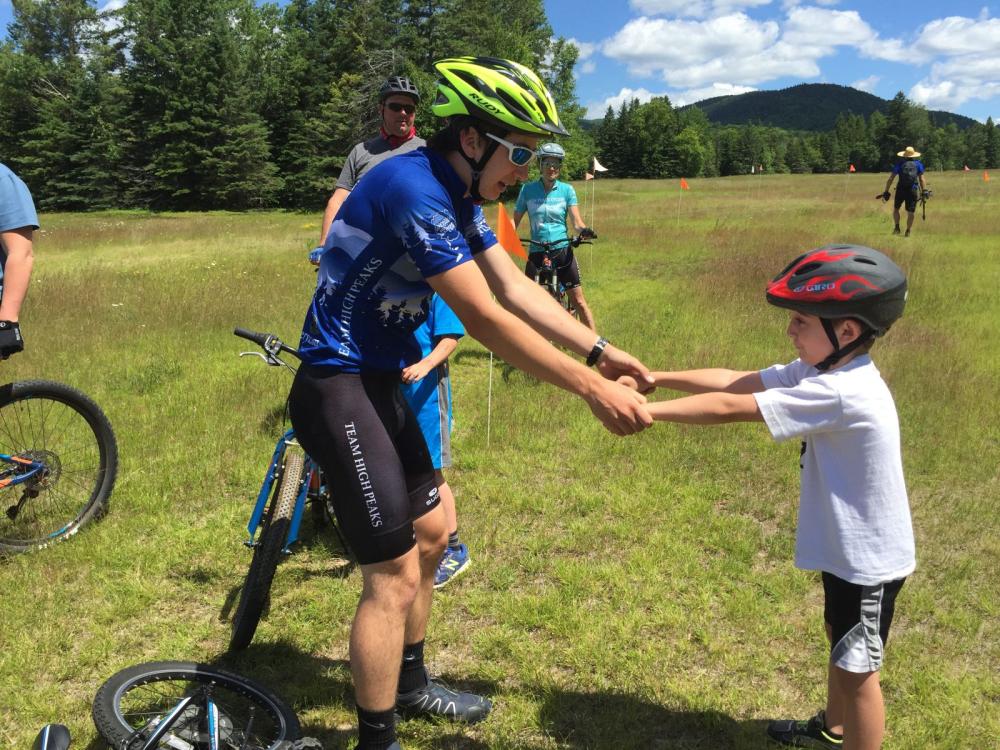 Loosey Goosey: Keep those arms flexible!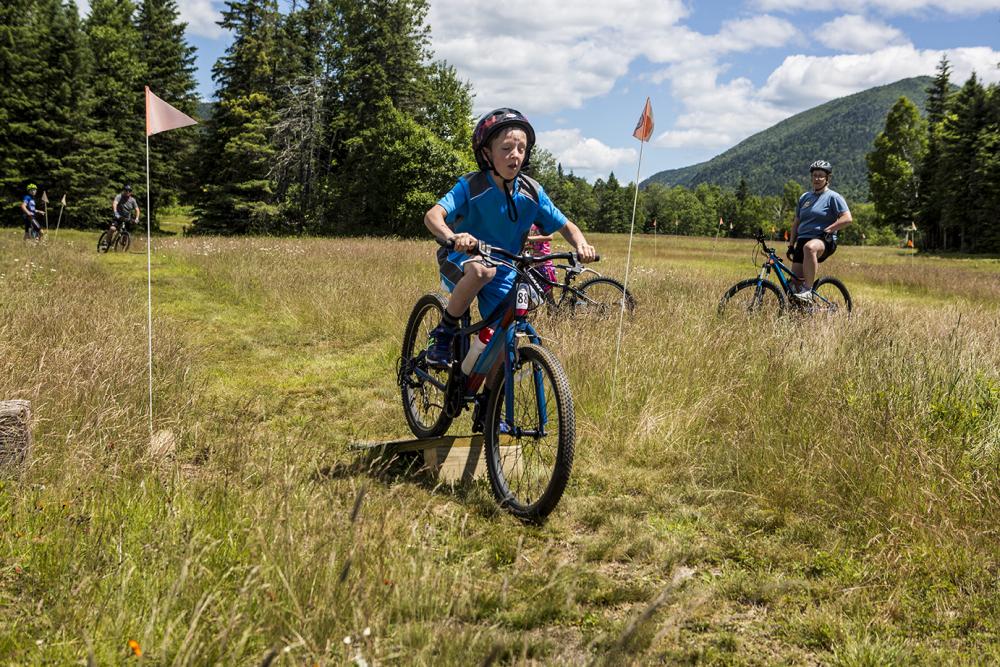 Crosby tries out his skills on a small ramp - and doesn't fall! Check out Crosby's successful ride!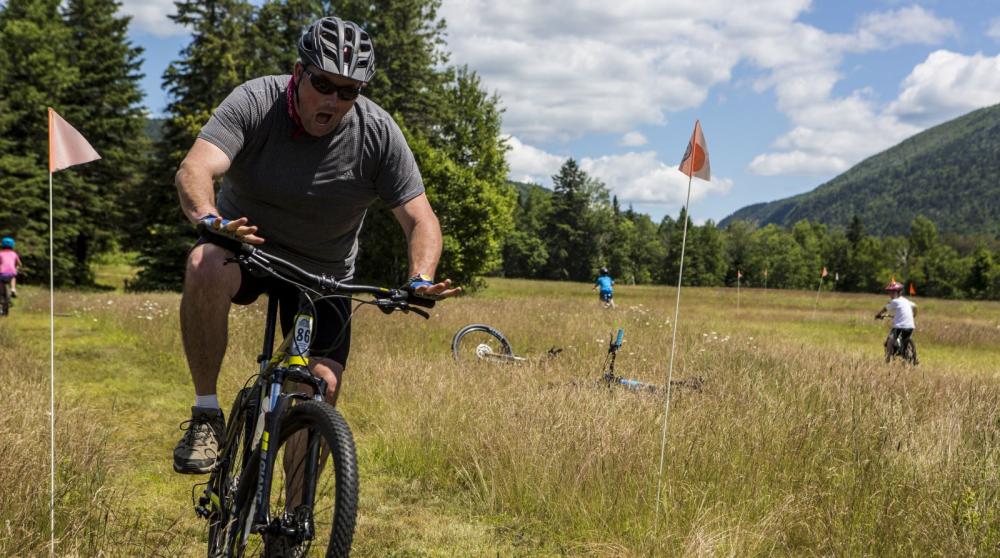 Funnyman Kurt sucessfully goes full speed ahead, and well, you should watch the video!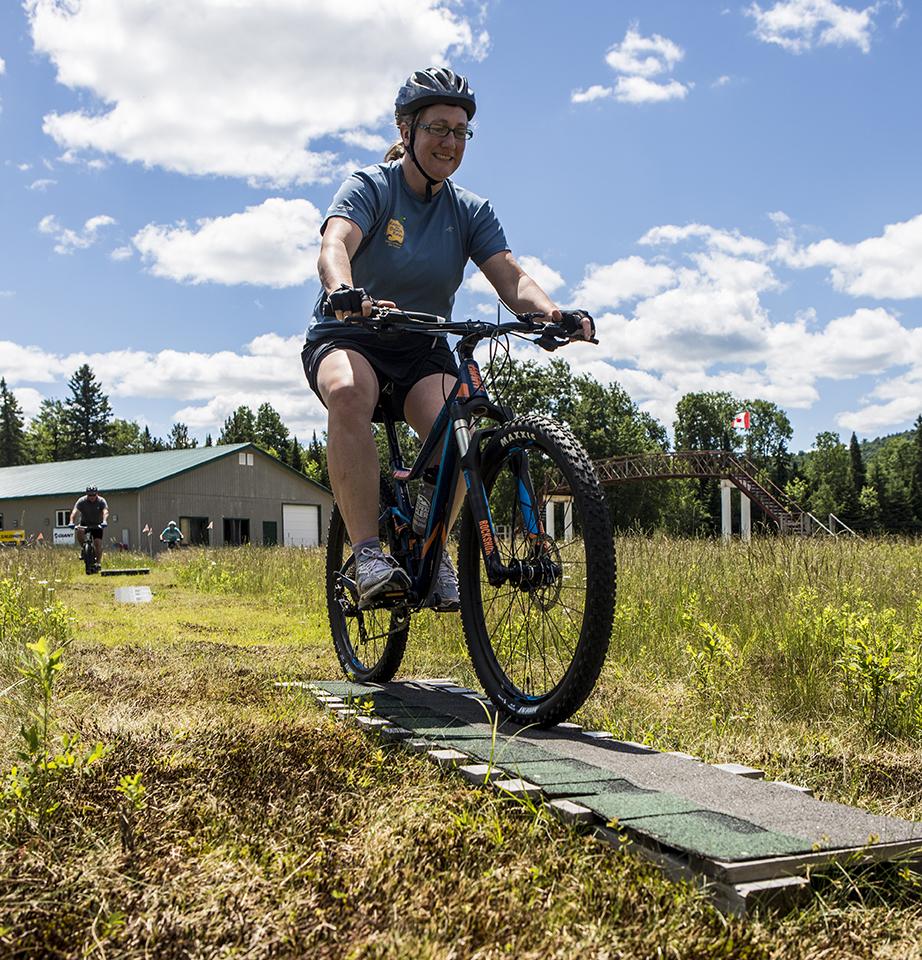 Eden masters the bridge!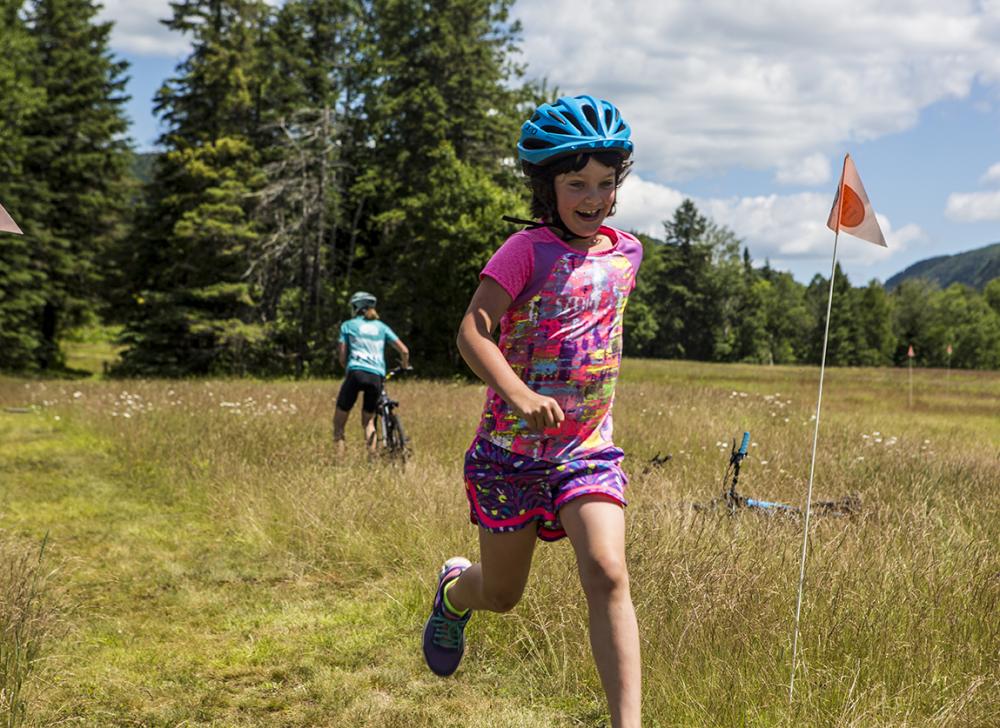 Harper successfully runs the course!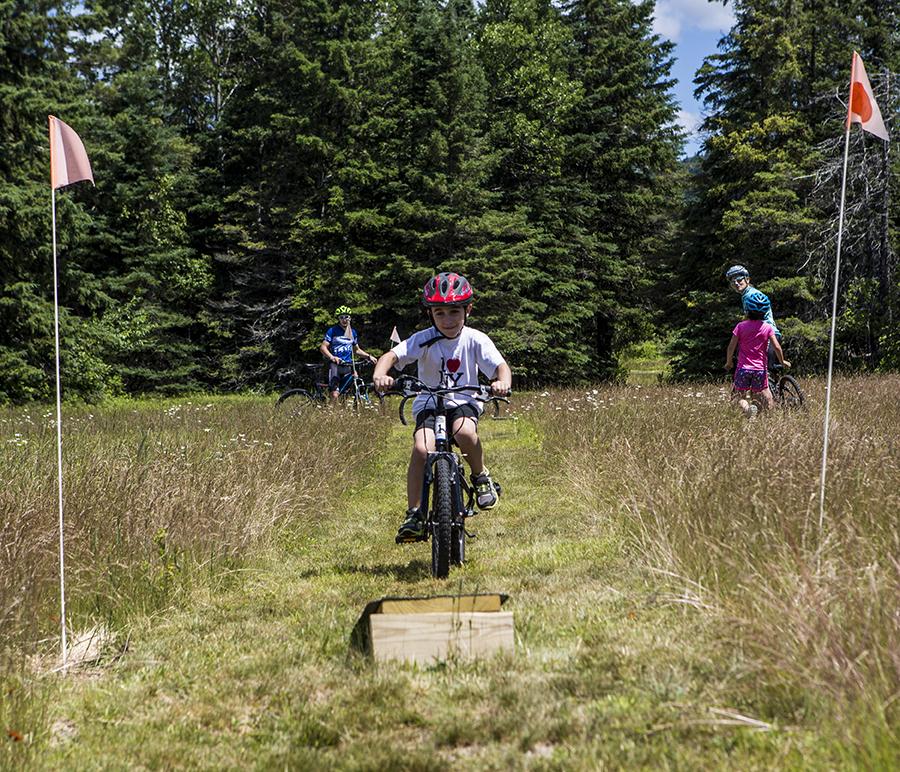 ...and then there was my child... at least he knows how to laugh ;)
Yes, I am the bad mom that shares embarrassing fail videos of my kid!
Time To Hit The Trails!
After we did a few runs around the beginner course, we were ready to hit the trails. I was still feeling a bit nervous, but let me just say, WOW - riding a real mountain bike over a root system sure is different than a road bike.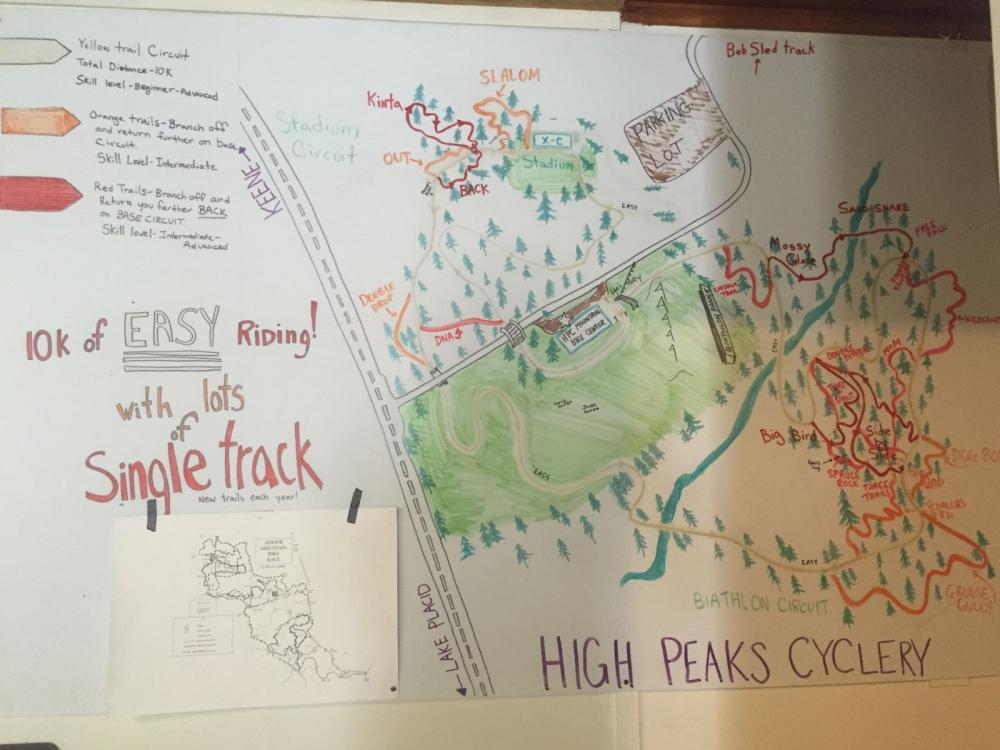 We head out on the trails - there's over 10k of easy riding available - the signs don't lie! Of course, there are options for all levels of riders available, so if you have a bit more experience than our crew, you'll probably want to hit the red or orange circuits.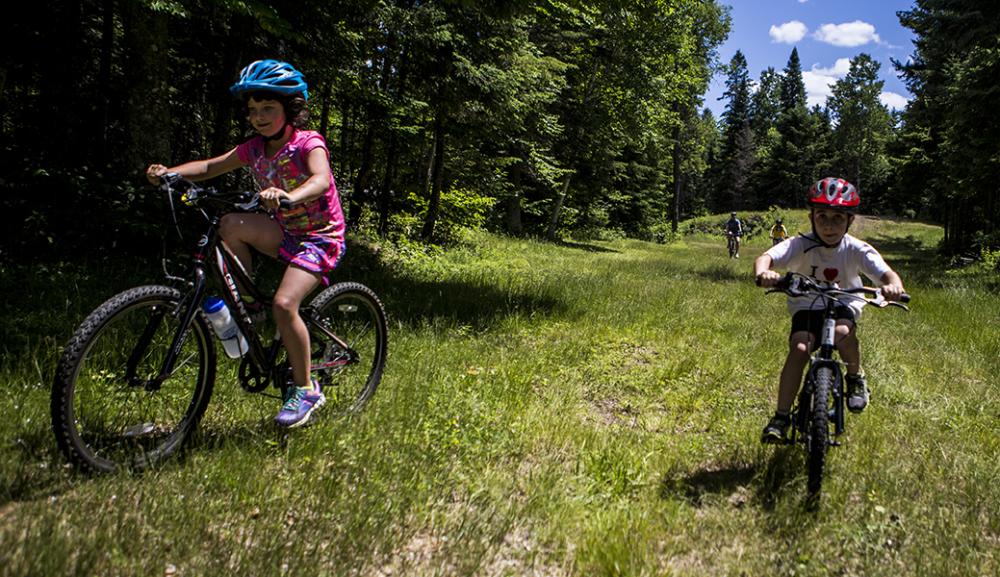 The terrain ranges from open trails to wooded paths. Luckily we practiced dodging those flags earlier!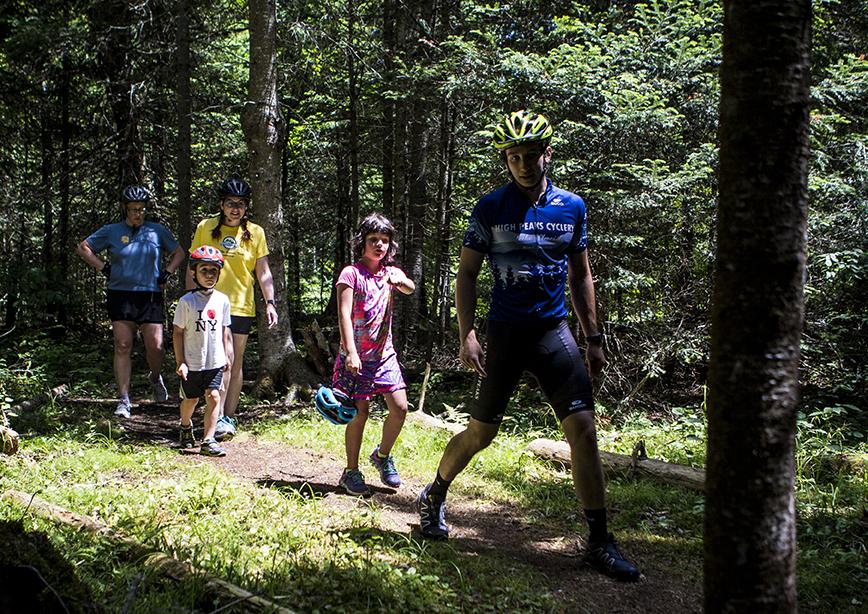 Walking the course!
Before riding our first singletrack, Ben takes us on a recon mission - the kids take turns spying roots that might jump up and grab them and identifying rogue branches and the like.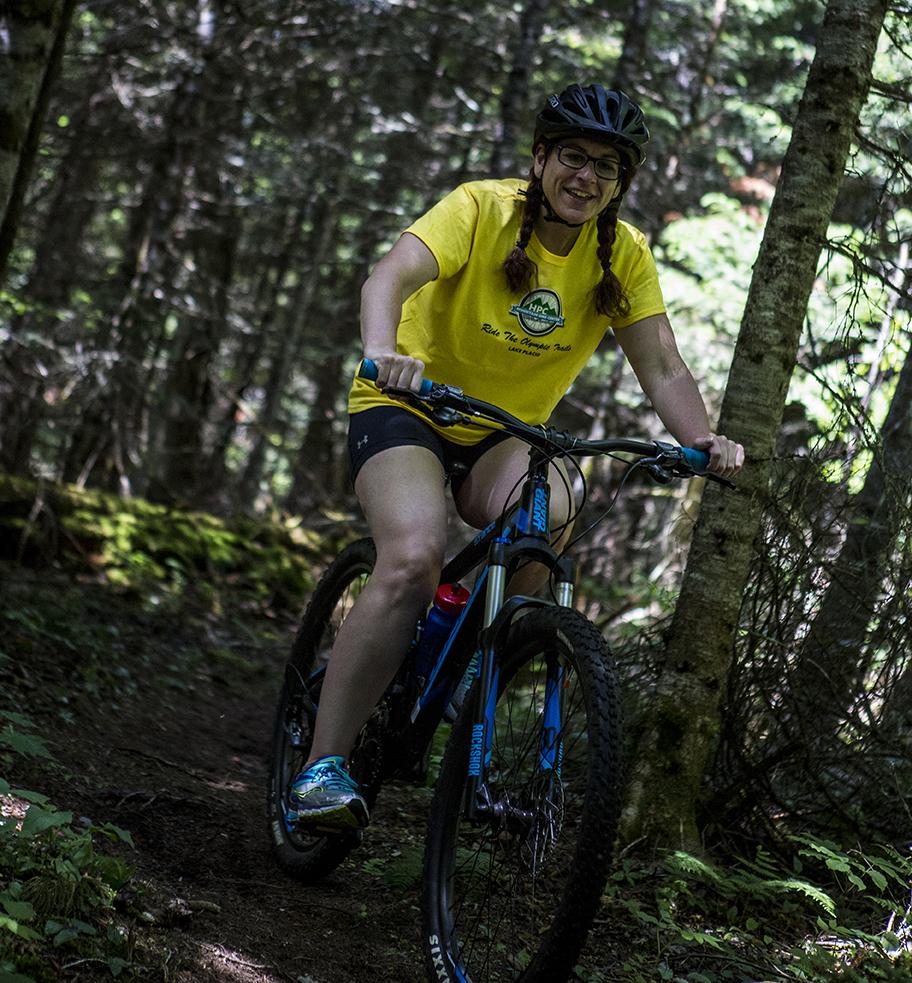 It's time to hit the singletrack. And, what's that? Yes, yes, I am actually having fun!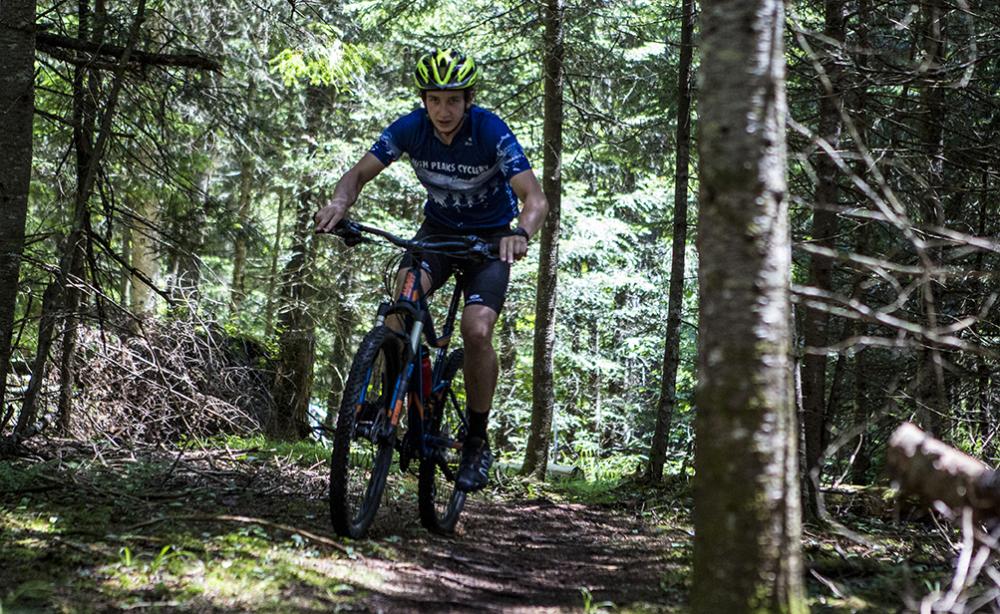 But, poor Ben, he seemingly hates his job!
A Little Downhill Fun To End The Day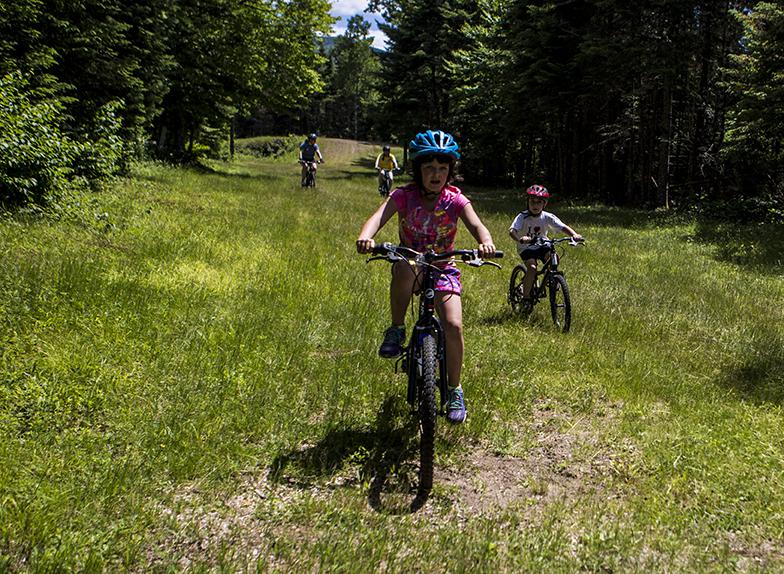 Let's try the tunnels! (aka let's give mom a heart attack!)
Yeah, click here and you, too, can freak out.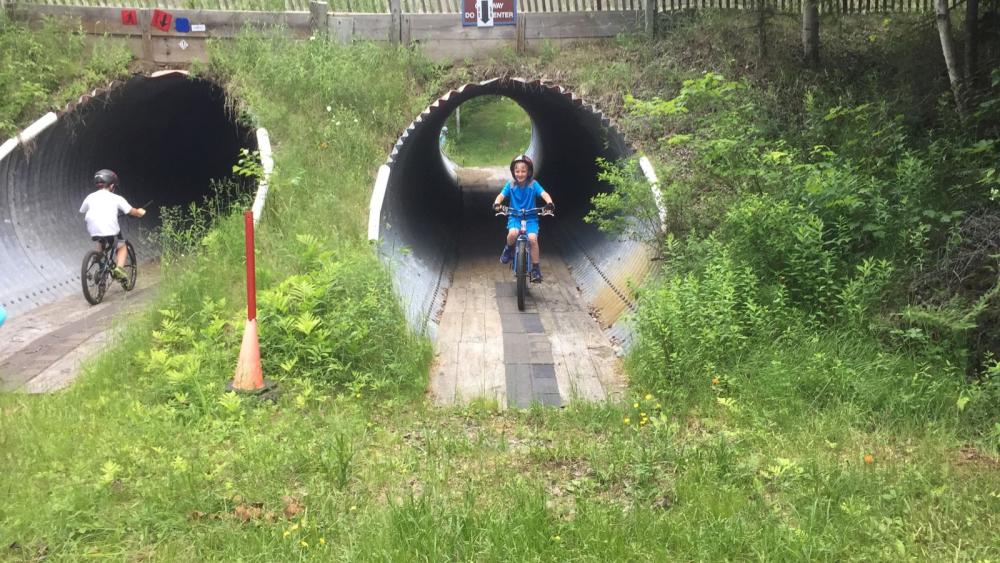 The kids seemed to enjoy their time in the tunnels! Lovely sound effects provided for free. Wanna hear? ;)
Riding Home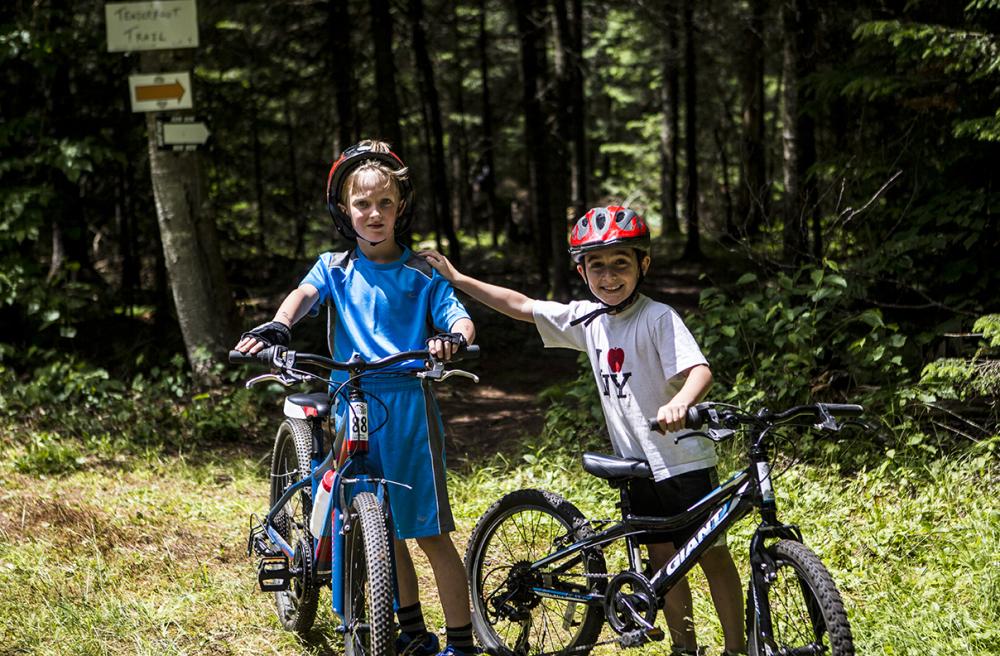 I think the kids had a great time (though they may have gotten tired of saying, cheese!).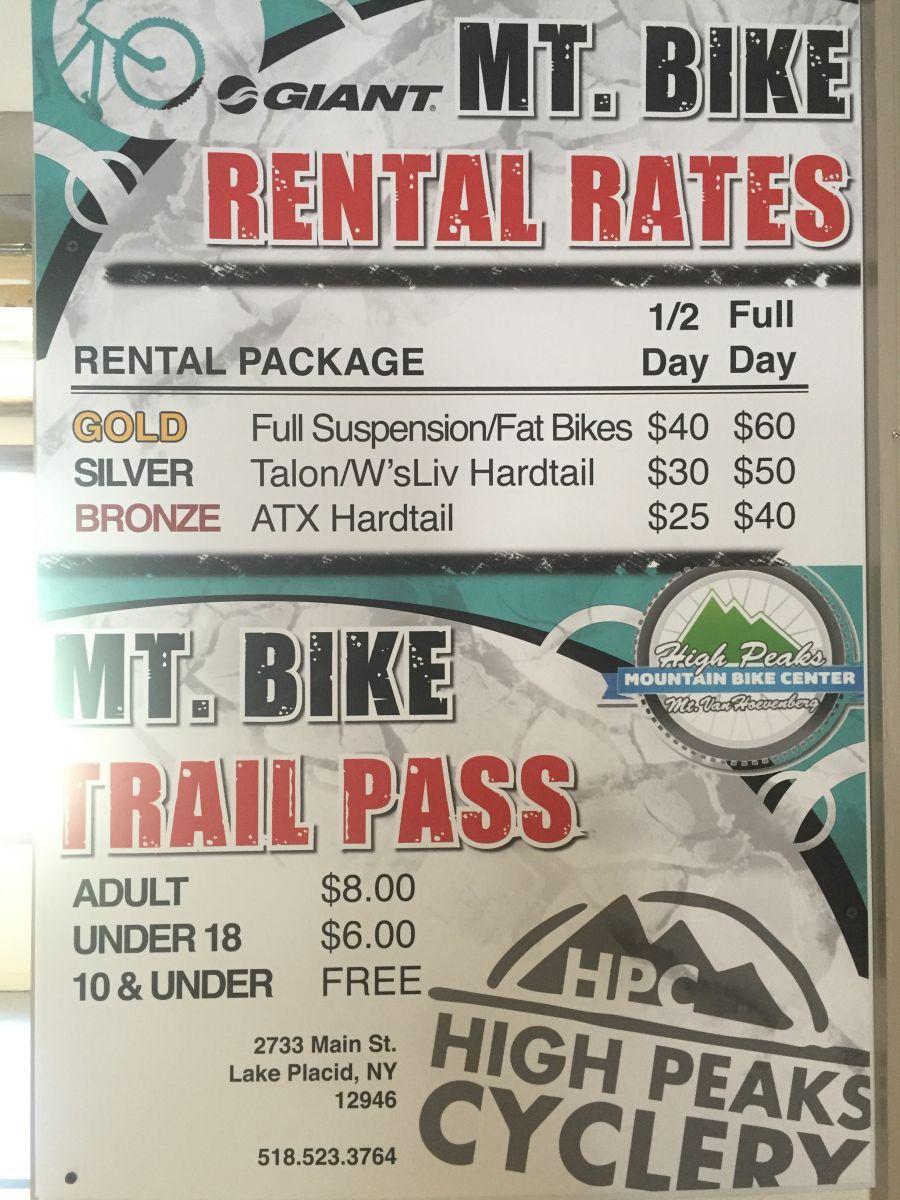 And, the best part? It's a really affordable experience and the kids were wiped out for the rest of the day! Take a lesson like we did, or simply buy a pass and hit the trails — there's lots of options!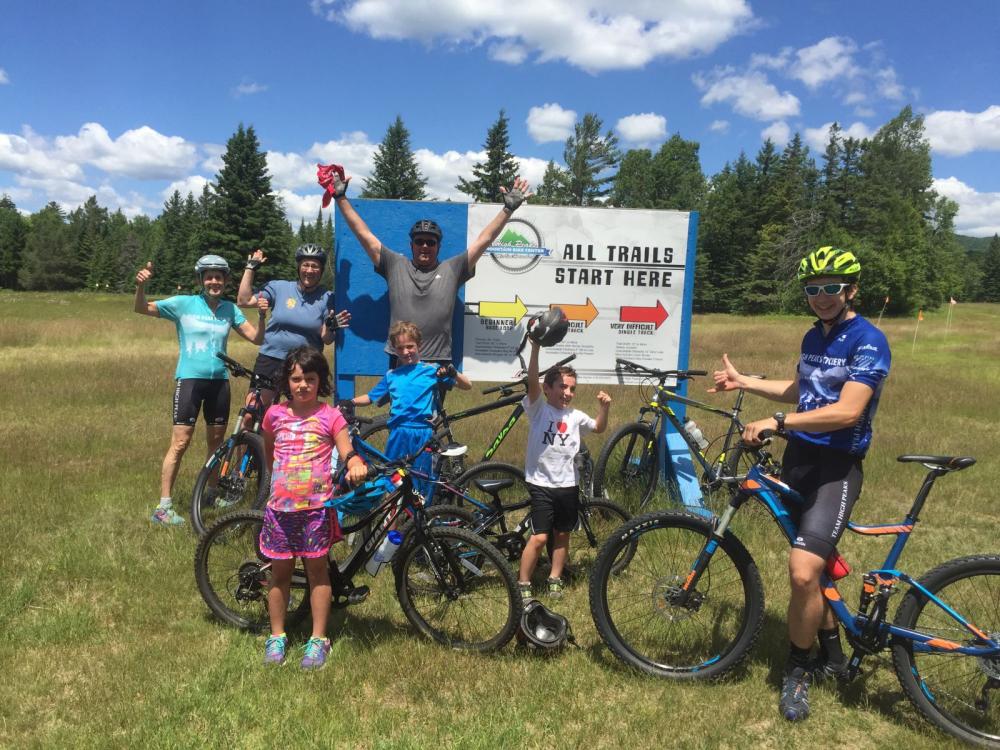 Seemingly, six out of seven participants gave the day two arms up — that's got to be a record, right!?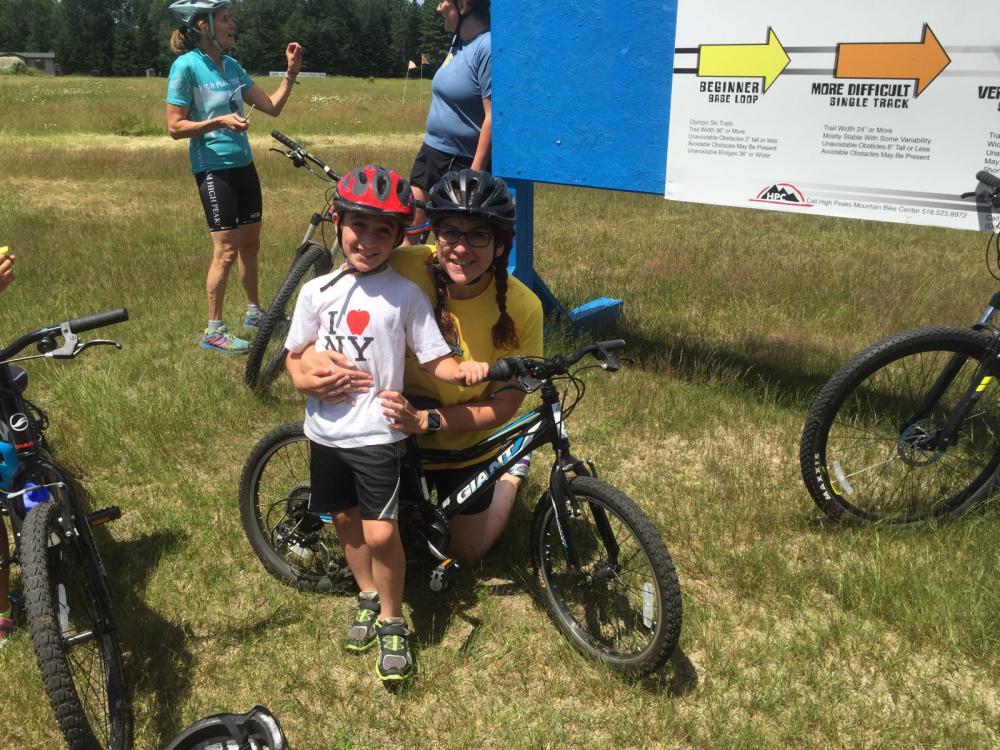 Thank you, daredevil child, thank you. Because of you I finally conquered my fear of bumps - and it only took two hours and some loosey goosey, crouching tiger, don't-stop-pedaling lessons!
What did the kids really think? In their own words... (Oh, and an important side note from Oliver after I read this blog to him: he would like me to reiterate that he is 6-and-11/12ths — that's almost 7, y'know.)
Ride On!
Ready to try out the singletrack at High Peaks Mountain Bike Center? Already a downhill expert and looking for some extreme mountain or fat tire terrain? Maybe you'd rather try cycling our Ironman road loop?
Looking for a few other beginner ideas while you're in the 'dacks? Check out a few of our personal favorites: a family-friendly hike with an awesome view, a fun place take a walk and dodge imaginary zombies, and a mini-tri worth trying your legs at.
From awesome eateries to chill places to grab some post-adventure drinks to family-friendly events for all ages, we're ready to show you a good time! Plan your next Lake Placid vacation and bring the bikes, the kids, and your sense of adventure along!