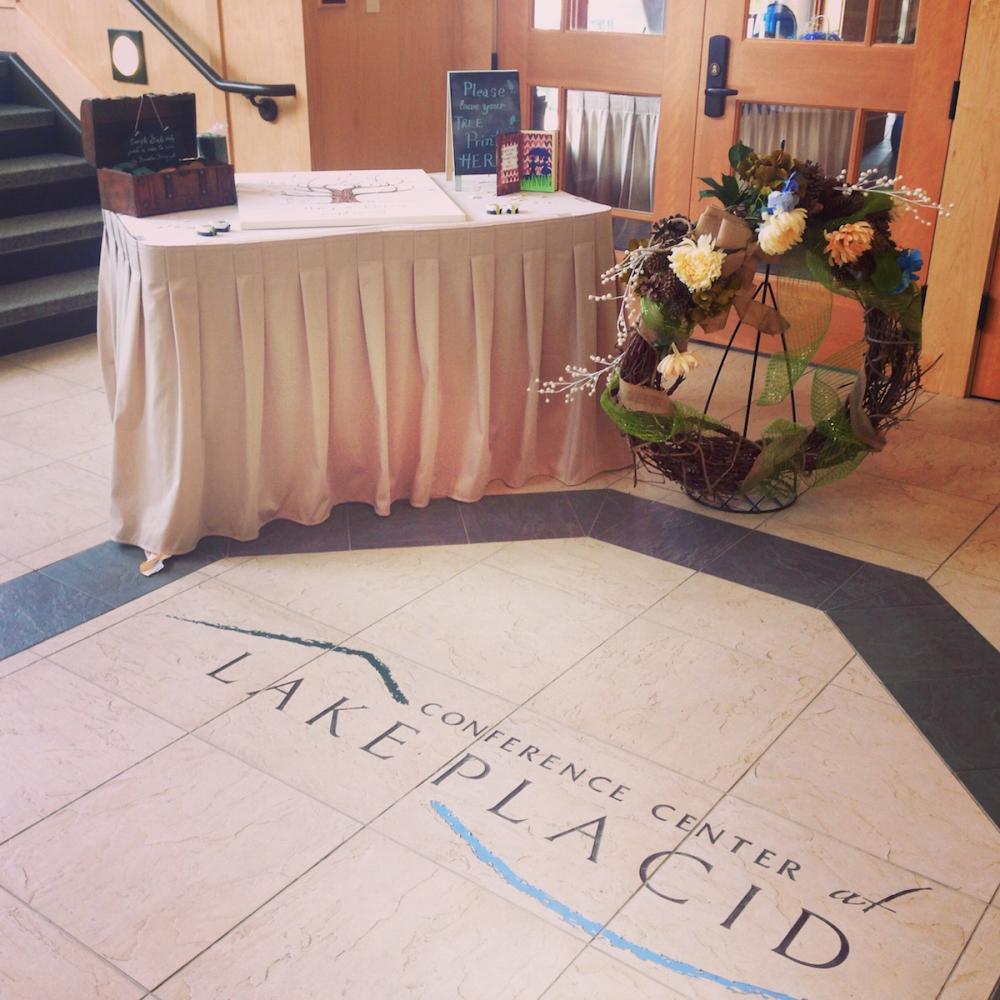 It's finally fall, and what a perfect time of year to tie the knot! I've been obsessed with weddings for quite some time now. I've watched every wedding chick flick that you can think of. After watching The Wedding Planner, who doesn't want to be J.Lo living in the city, planning everyone's dream day? I even went to college in hopes of becoming a wedding planner and did an internship at a local resort as the assistant to the wedding planner there. So, with 7 billion people in this world, I think there's something to be said about finding one other person you're willing to share your entire life with.
Meet the Bride and Groom: Mr. & Mrs. Gallagher
My friend, Mary, and her now husband, Dennis, are the epitome of a perfect Adirondack couple. They have spent much of their time together hiking the high peaks and embracing the outdoors. Fun fact - Dennis has a tattoo of the outline of the Adirondack Park. The week of their wedding they even went on a hike together to write their own vows. I was surprised to hear that he proposed on a beach in the Dominican Republic; I was really expecting it to be on a mountain top. But, needless to say, they planned an Adirondack wedding, and it was a perfect fall day to witness two friends say "I do" in Lake Placid.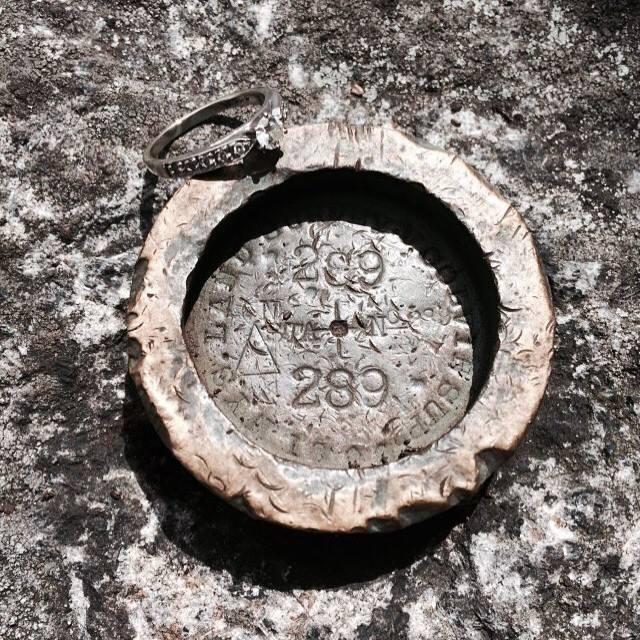 About the Conference Center at Lake Placid
When I found out that Dennis and Mary chose to have their wedding reception at the Conference Center at Lake Placid, I knew it was going to be beautiful. The ballroom has 9,000 sq. ft. of space, which is great for larger weddings. Mary invited around 250 guests, and we had plenty of space. In keeping with true Adirondack style, the Conference Center was built sustainable and green, recycling a majority of old the structure as it was removed, and using locally harvested new material to build. The building in its entirety is beautiful inside and out and was designed to mesh well with the existing landscaping and picturesque scenery that Lake Placid has to offer.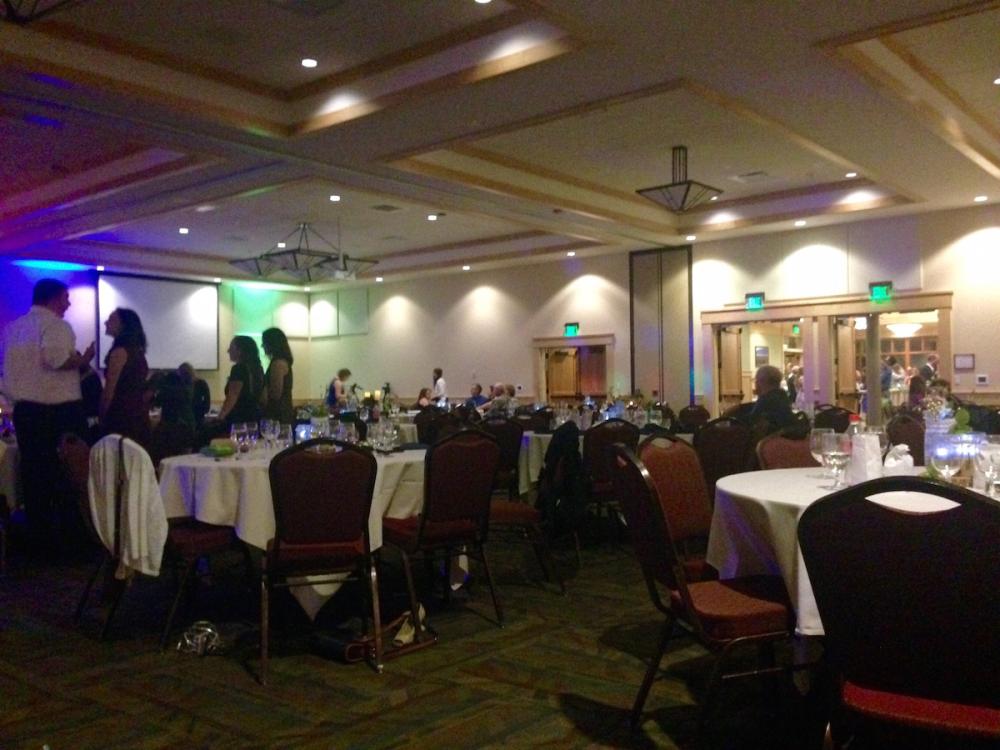 The Big Day
The wedding day started at St. Agnes church. When I talked to Mary the day before the wedding, she said she was really nervous, but you would have never known. She was naturally a stunning bride walking down the aisle with the biggest smile you've ever seen. This may sound cliché, but my favorite part of a wedding is taking a look at the groom when the bride is walking down the aisle. Dennis' face was beaming with joy, and it stayed that way the rest of the day and night. Can you blame the guy?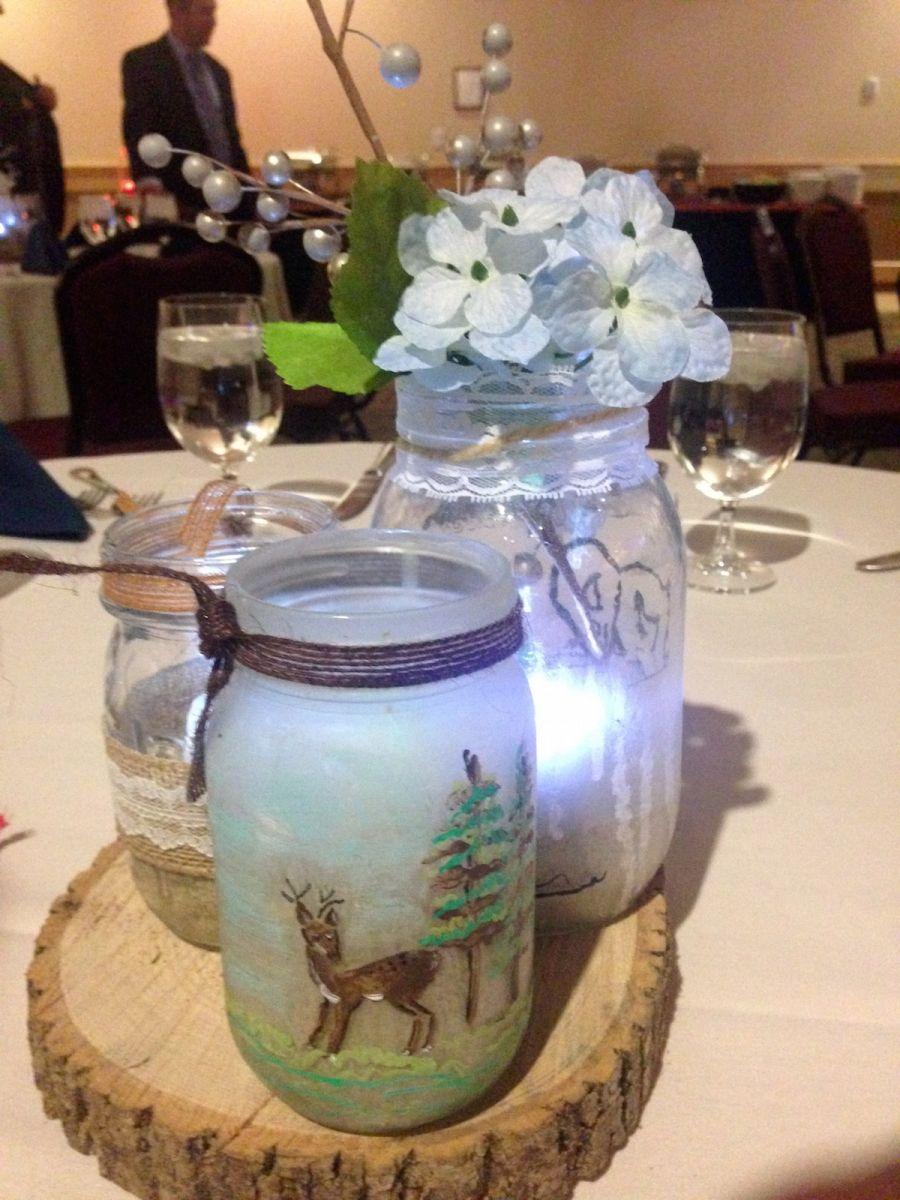 After the nuptials, we all headed to the Conference Center. As we entered the building, the decorations started at the bottom of the stairs at the entrance, and continued throughout the entire venue. The space was completely transformed from an empty ballroom into a unique and personalized wedding space. Their fall, Adirondack-theme consisted of navy and green accents, pumpkins, and wooden centerpieces holding mason jars and candles. There was also a photo booth (fully stocked with plenty of entertaining props), a candy bar to take home some sweets, and a table with lots of pictures of the couple throughout the years. The views from all of the windows and the balcony were amazing too, allowing guests to see 5 Olympic venues and flooding the space with tons of natural light.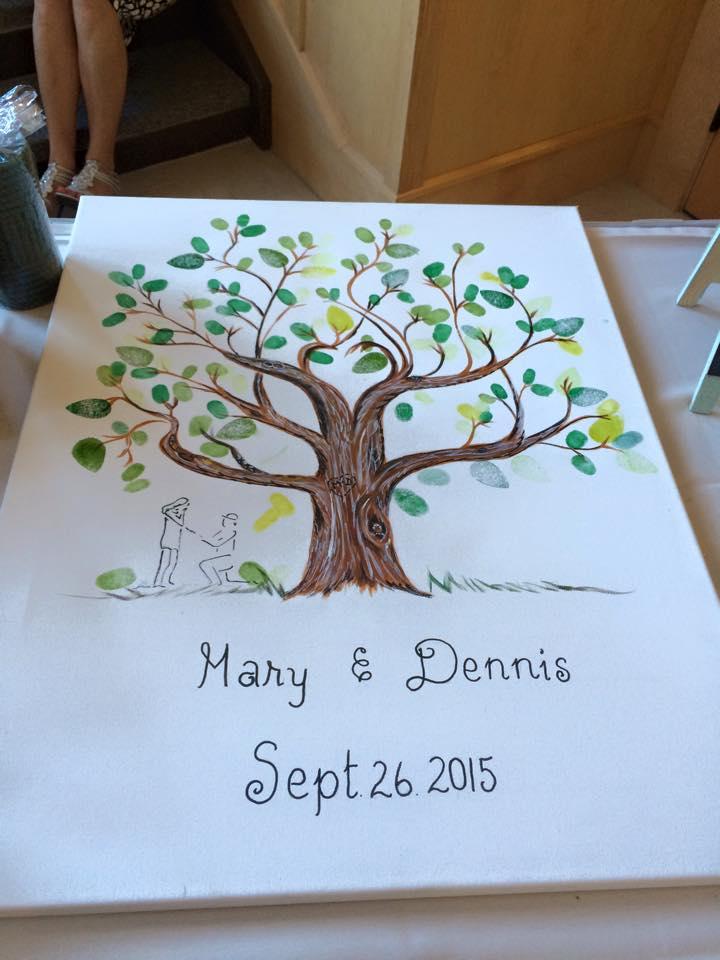 We enjoyed a cocktail hour until the ballroom was open. The space looked amazing with homemade centerpieces on all of the tables, a sparkling dance floor, and a head table for the bridal party. Like I said before, the space was truly transformed into what I would imagine would be Mary's dream wedding. Once we were all seated, there were toasts from the maid of honor and best man, and the newlyweds first dance. We were called up by table to enjoy the buffet line for dinner, set up and catered by the Conference Center's in-house catering, Centerplate. I was starving when I got to the buffet line, so I filled up with grilled chicken, Caesar salad, a cheddar biscuit, hash brown casserole, and sautéed vegetables. Everything was so good that I ate all that was on my plate, and then a cupcake for dessert. I don't think I left a single crumb it was so good!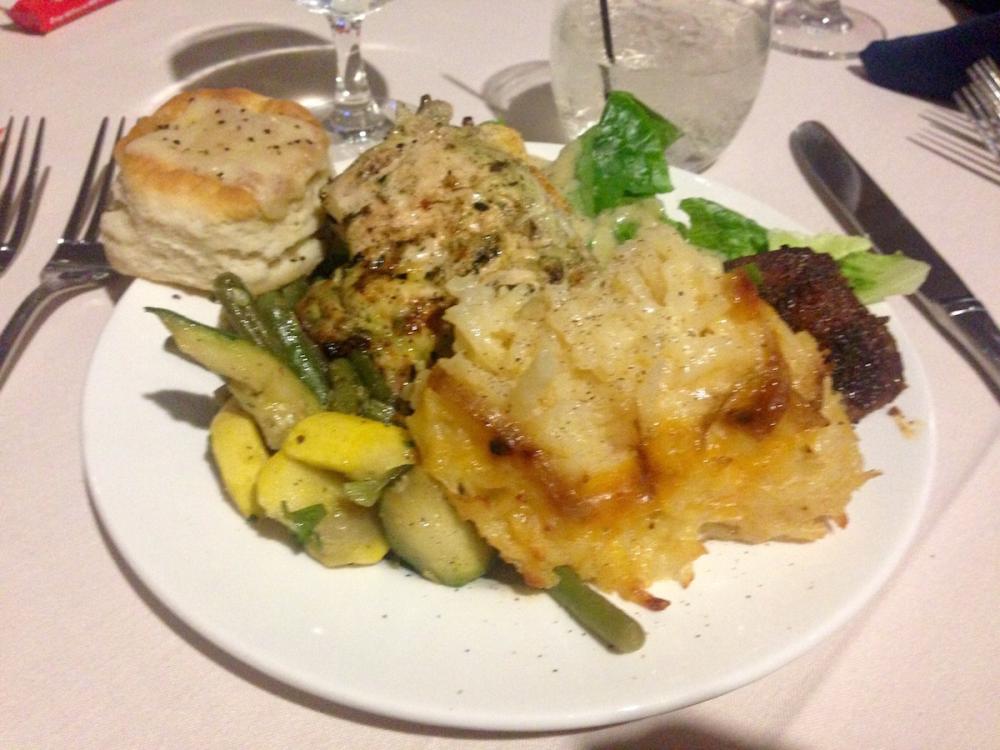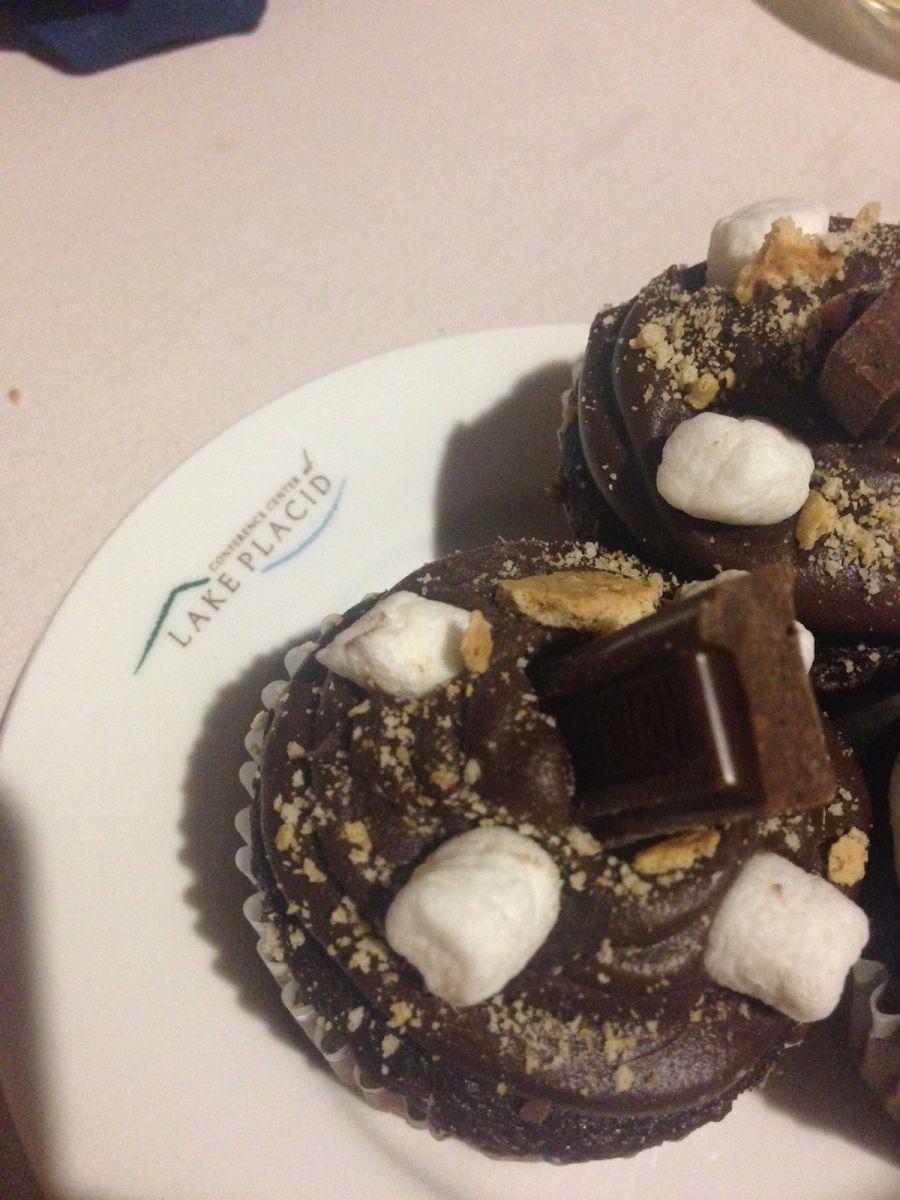 The End of the Beginning
After dinner was a night of dancing, photo booth fun, and spending time with the bride and groom, their family, and friends. I even got to dance with the bride during the "dollar dance!"
The Conference Center and Centerplate staff were extremely attentive, replenishing everything, keeping everything looking perfect, and all with a smile on their faces. Presentation at these types of events, especially a wedding, can be everything, and the staff aced it! Clearly the Conference Center and Centerplate pride themselves on the highest quality of professionalism. It was a perfect wedding! If you are looking for a unique Lake Placid venue, I would highly recommend the Conference Center at Lake Placid for your next special event. It will definitely be one you wont forget!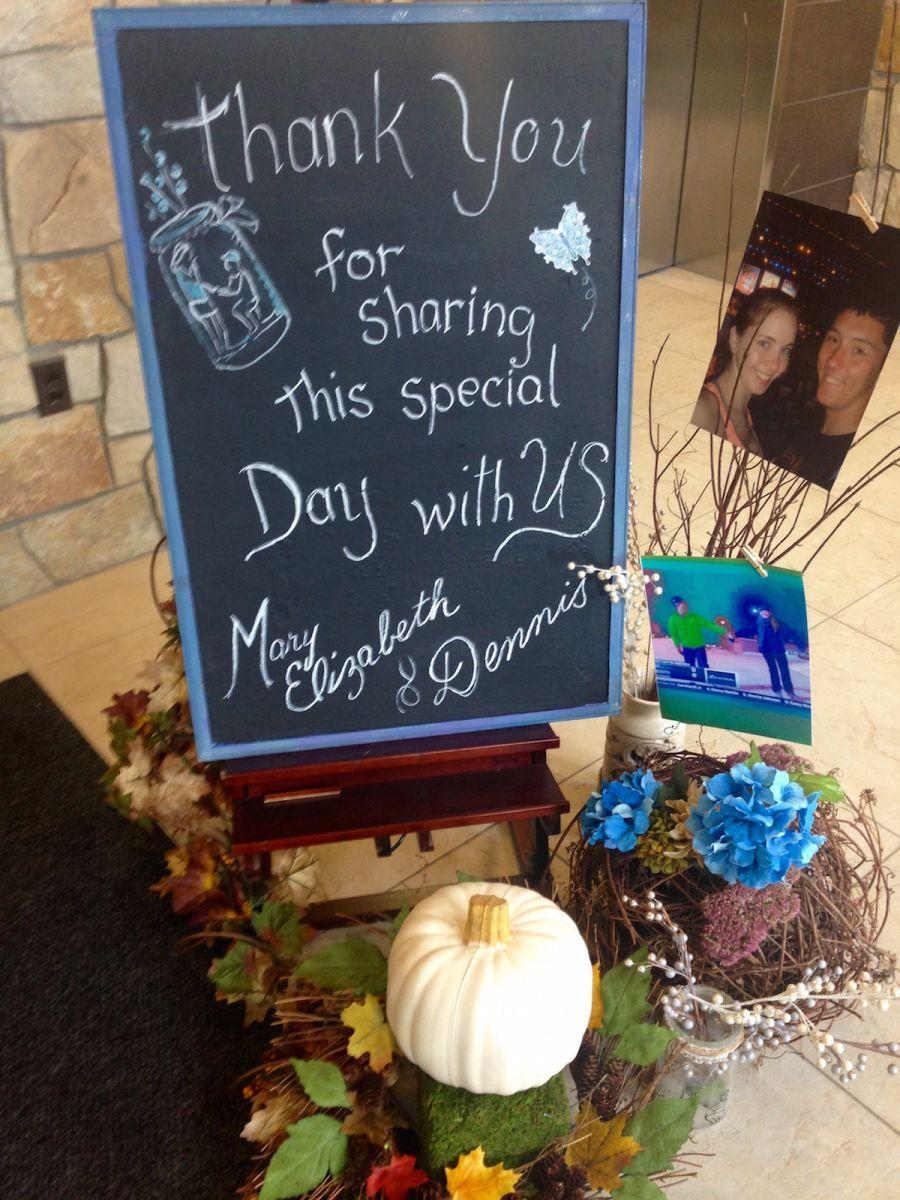 Ready to say "I do" in Lake Placid? We're ready to help with all the perfect little details!