Submitted by guest blogger Christie Sausa
A busy summer ahead in Lake Placid
Lake Placid might be known as a winter wonderland and sports destination, but there is just as much going on in the summer! From sporting events to sweet symphonies, unique events are happening all summer long, just waiting to be enjoyed. Read on to check in on the best events this June, July, and August in Lake Placid!
The Lake Placid Horse Show and I Love NY Horse Show
Hosted at the picturesque Lake Placid Horse Show Grounds, the two Hunter/Jumper events are considered "the best two weeks of a horseman's summer," attracting the nation's best horses and riders. The Lake Placid Horse Show kicks things off June 27 - July 2, followed by the I Love NY Horse Show July 4 - 9, and spectators are welcome! Although all competitions are worth the watch, some events offer high prizes and highlight their respective shows, including the $75,000 Great American Insurance Group Grand Prix Presented by Alliant Private Client on July 2 and the Richard M. Feldman Grand Prix Presented by Kadley Farms on July 8, also offering a $75,000 prize. The competition begins at 8 a.m. and runs until 5 p.m. daily, and guests can easily stay for hours – in addition to the competition, there are also food and clothing vendors on site.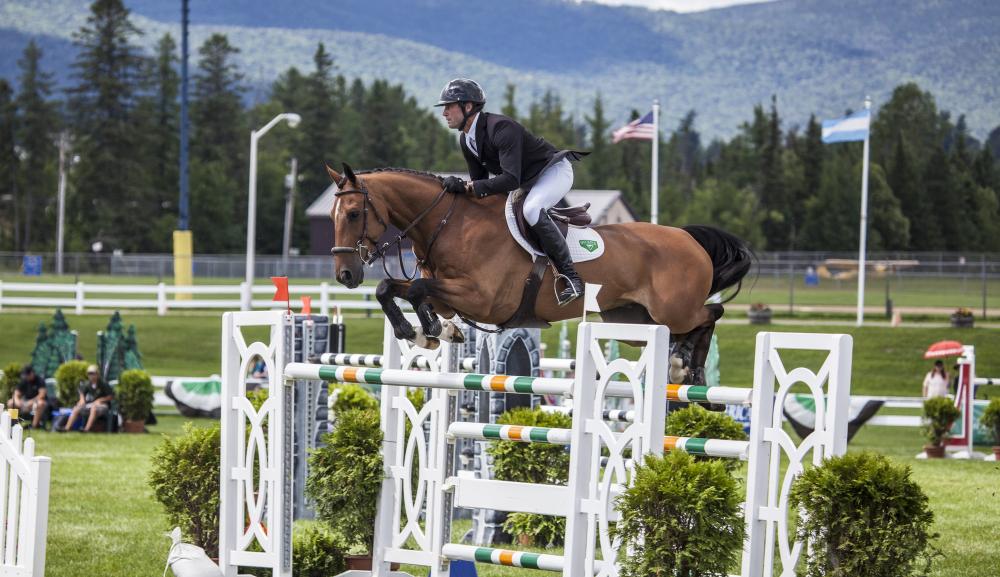 Stick around for lower-stakes competition when the 29th Annual Doggie Costume Contest sponsored by Man and Beast takes place July 8, starting at noon. All people with leashed and costumed dogs are admitted for free to participate, and awards are given to the "top dogs" with the most innovative costumes.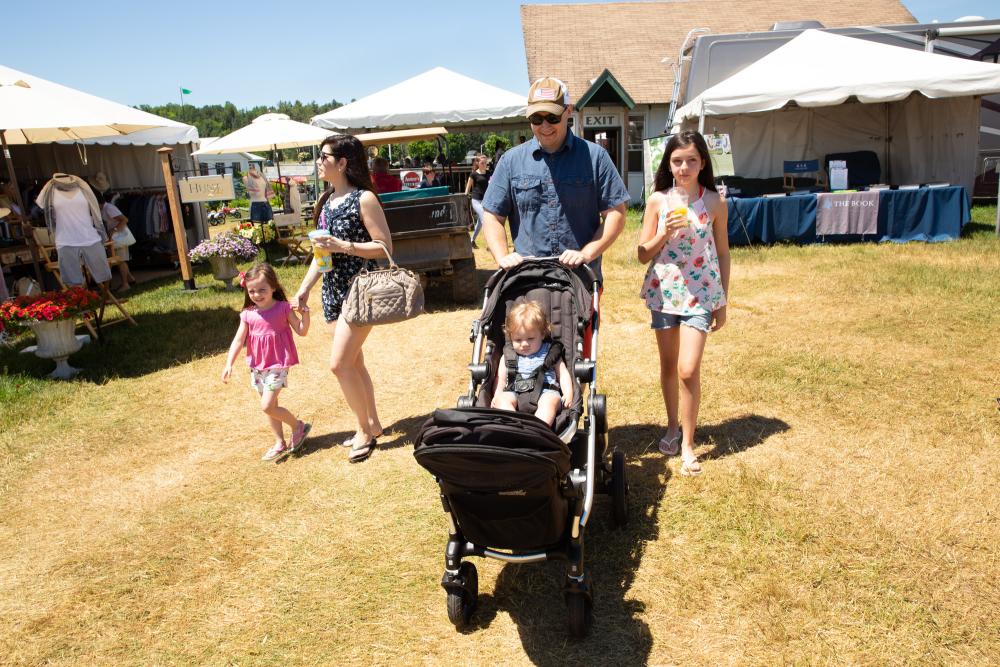 Summer Concerts and Festivals
Nothing's better than listening to live music surrounded by the beautiful landscape of the Adirondacks, and Lake Placid has significantly increased its music offerings in recent years!
Songs at Mirror Lake
The Songs at Mirror Lake concert series is a favorite of locals and visitors alike. Set in charming Mid's Park on Main Street, the concerts are held on Tuesdays at 7 p.m. throughout the summer. They run from June 27 - August 8, and each show features a different musical genre by local, regional, and national performers. Guests are encouraged to get comfy and bring food, chairs, or blankets, and dancing is encouraged!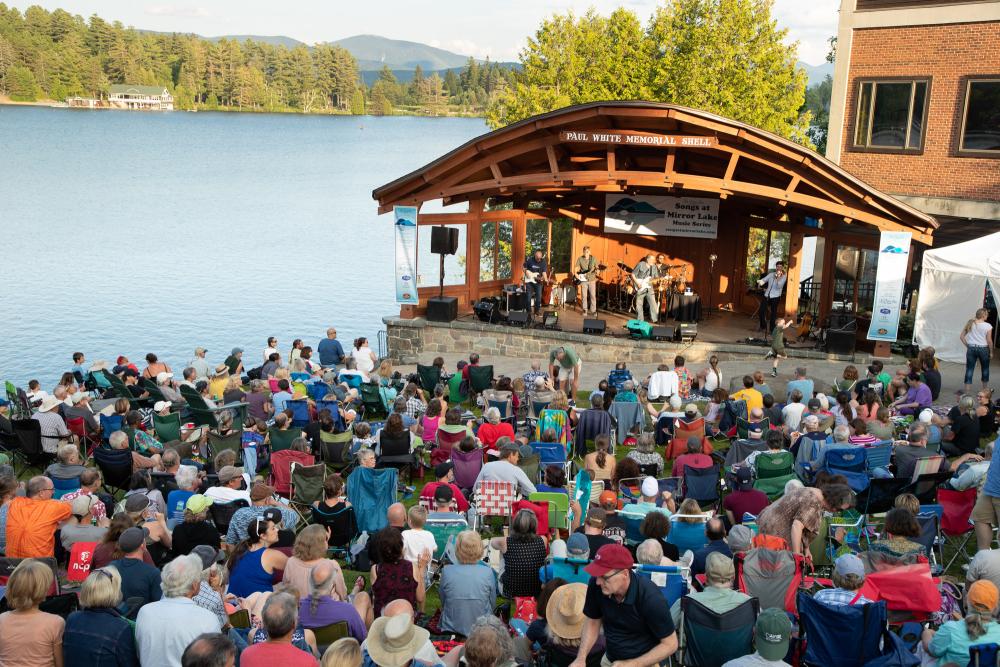 If you want to take in the show from Mirror Lake, paddle up in your SUP, kayak, or other non-motorized craft on Mirror Lake, and even if you are a bit further off the park bank, the music tends to drift across the water. Raining outside? No worries, the concerts take place rain or shine.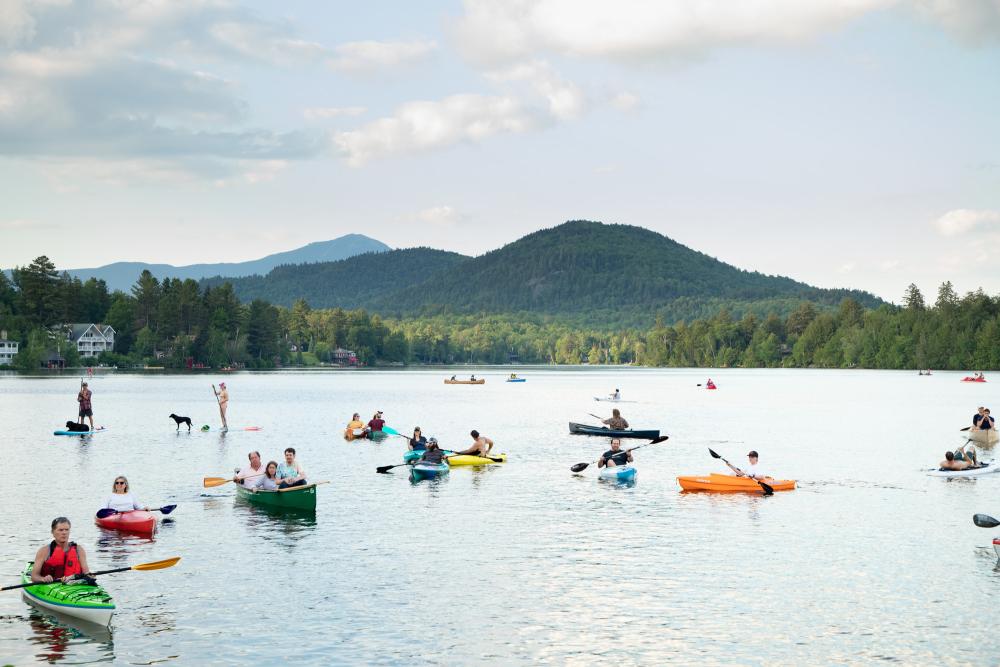 Lake Placid Sinfonietta
If Classical music is your passion, the Lake Placid Sinfonietta also offers concerts throughout the summer, both lakeside and in the charming wooden theatre at the Lake Placid Center for the Arts.
The indoor performances are July 9, 16, 22, and 30, and August 6 and 13 at 7:30 p.m., lasting approximately one hour with no intermission. After the show, a complimentary meet and greet reception is held outside under the portico. Purchase your tickets at the Lake Placid Sinfonietta website and check out the individual dates - each performance boasts a different guest artist!
The free Park Series concerts at Mid's Park are scheduled for July 6, 12, 19, and 26, and on August 2 and 9. Each concert begins at 7 p.m. and lasts approximately one hour. Concerts are held rain or shine, but unlike Songs on the Lake, the concert will be moved inside in the event of rain or chilly temperatures (below 65 degrees Fahrenheit). If needed, the Sinfonietta will announce a move to the rain site (St. Agnes Park, across from Mid's Park) at 5 p.m. on concert days.
Open Sky Music Festival
Move over, Coachella; Lake Placid has its own music festival! Hosted at the Lake Placid Center for the Arts lawn on August 19, the Third Annual Open Sky Music Festival boasts nine diverse musical acts from noon - 10 p.m. for just $75! Food and drink vendors will be announced soon. Organizers request that guests do not bring outside alcohol but encourage bringing comfortable chairs and food (if desired).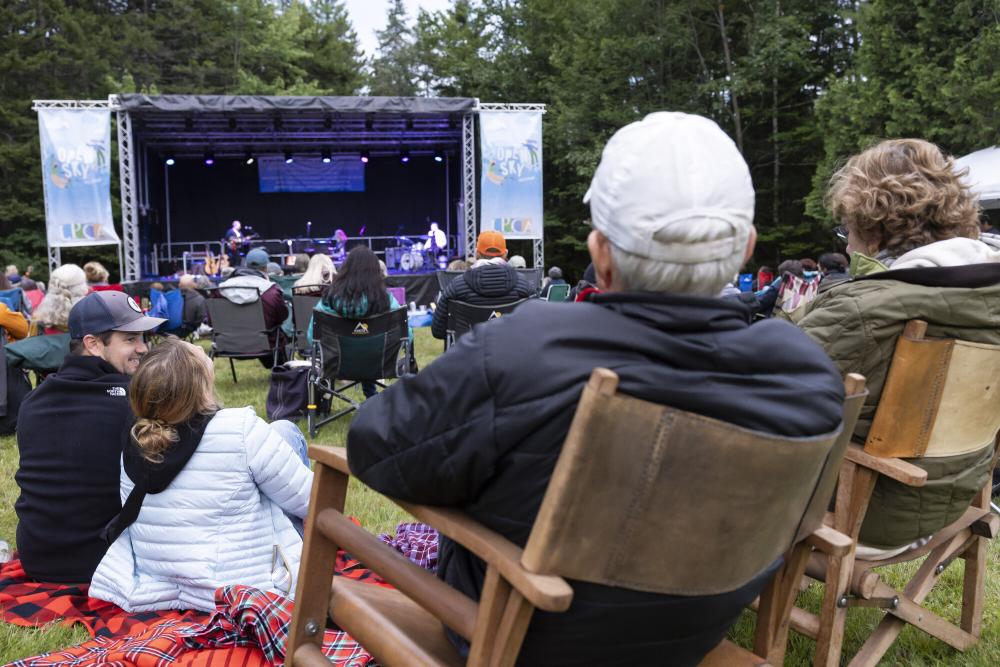 Sporting Events
Lake Placid continues to be a sports destination all year round and attracts athletes of all ages and abilities to the former Olympic Village to push their limits. What better summer activity in the former Olympic Village than watching athletes compete live?
Lake Placid Marathon and Half Marathon
The race season begins with the 18th annual Lake Placid Marathon and Half Marathon on June 11 from 8 a.m. - 2 p.m. The premier early season race includes a course intentionally similar to the Lake Placid Ironman run course, which includes beautiful views and a finish lap around the historic Olympic Speed Skating Oval where Eric Heiden won five gold medals in speed skating. The day before the race includes a kid's fun run to allow sporty youngsters to test their speed in various distances and earn their own Lake Placid Marathon & Half Medal!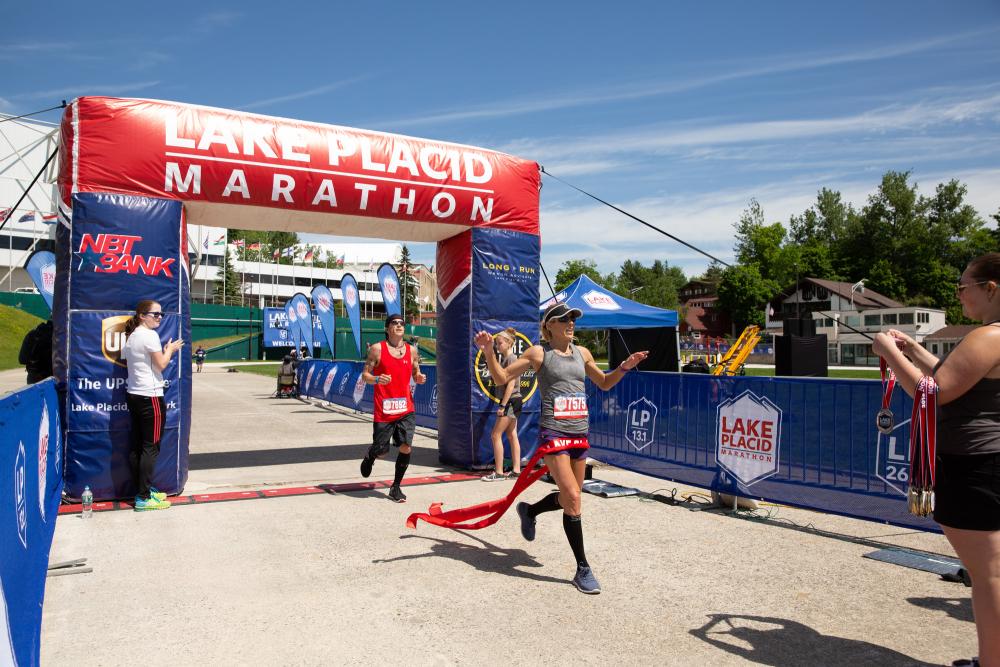 Lake Placid Lacrosse and Rugby Events
Lake Placid is also the site of exciting lacrosse and rugby tournaments!
First up is the Lake Placid Summit Youth Classic from June 26 - 28, followed by the Lake Placid Summit Classic from July 31 - August 6. The latter boasts twenty five divisions comprised of more than two hundred teams competing over seven days on the pastoral Lake Placid Athletic Fields.
Occurring just before the Summit Classic Lacrosse, the 49th annual CanAm Rugby Tournament July 28 - 30 also uses the same fields and two locations in nearby Saranac Lake. Nearly one hundred teams will participate.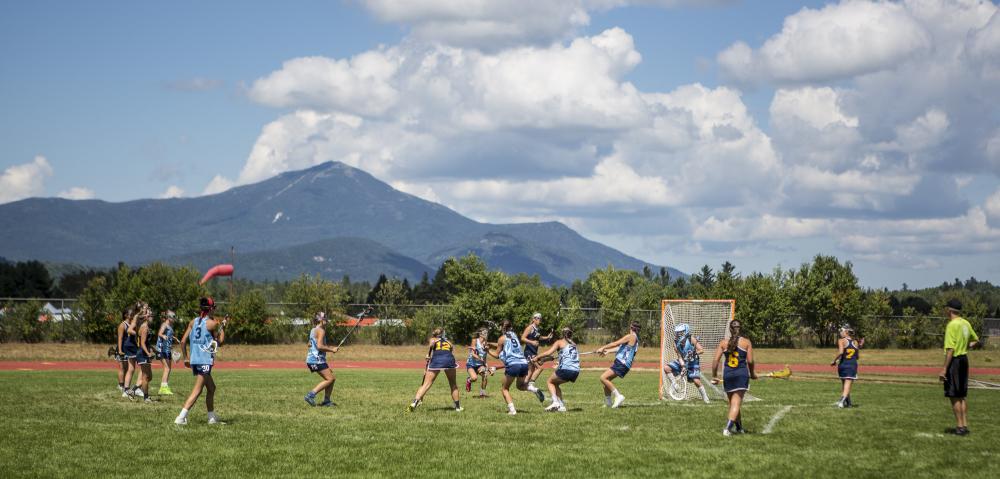 Lake Placid Ironman
The second-oldest Ironman race in North America, the Lake Placid Ironman on July 23 attracts thousands of athletes to swim 2.4 miles in Mirror Lake, cycle 112 miles, and run 26.2 miles in the surrounding region.
The action begins before the event when the Lake Placid Ironman Athlete's Village, which includes check-in and vendors, including the official Ironman store, sets up at the Lake Placid Horse Show Grounds. Even if you're not an athlete, the village is worth the visit at least once.
The race begins at 6:30 a.m. with the Mirror Lake swim, and most roads in the Lake Placid region are closed, so scope out spots along the route to cheer for the athletes (even if they don't know you, they appreciate it) and take in a unique energy that the race day brings.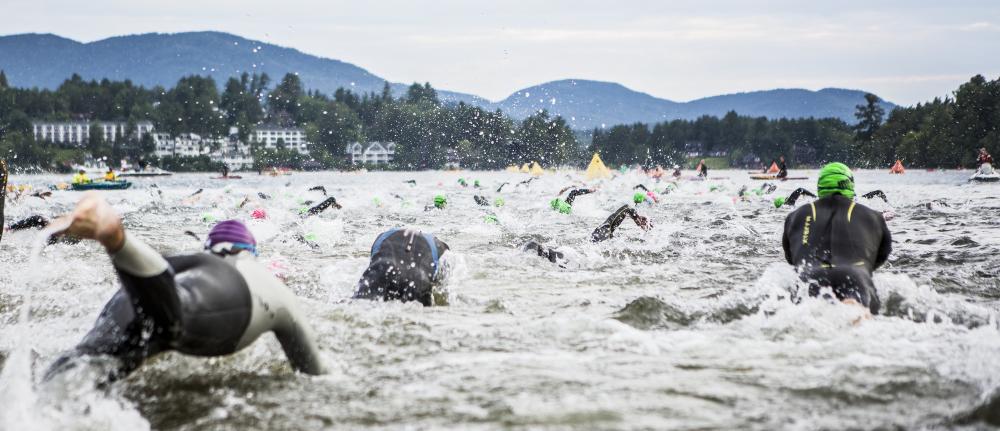 The party atmosphere begins near the finish line in the evening with upbeat music, cheering crowds, and bright lights as athletes pour over the finish line before the midnight deadline. It's an experience you won't soon forget!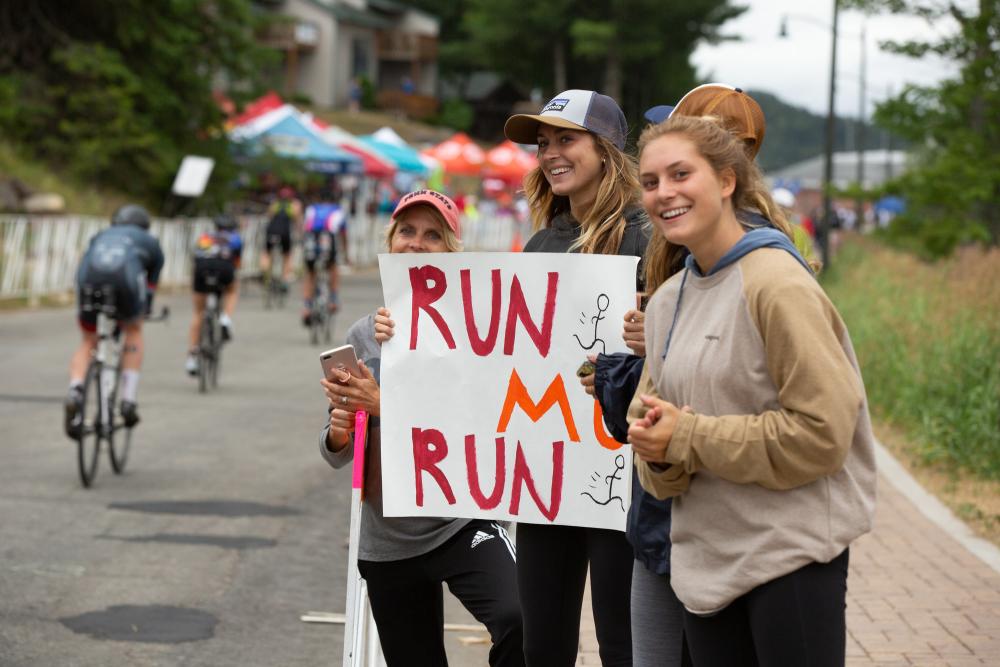 Coming to Lake Placid this summer and want to learn about even more fun activities, excellent restaurants, and unique places to stay? Visit lakeplacid.com for your guide to making your day (or week) in Lake Placid excellent!