Don't let the winter hype fool you: Lake Placid is truly amazing in the summer. Home to a range of activities for all ages, Lake Placid is the spot for you perfect summer getaway. From tours to interactive experiences, from soaring to sliding, sunrise pedaling to sunset dining, let's make this summer shine with the gold of a Lake Placid adventure.
Hit the town
Think Lake Placid is just about outdoor adventure and Olympic spirit? Think again! This small mountain town is full of sights, sounds, and flavors waiting to explored. Our streets are paved with unique, only-in-LP shops, restaurants with epic views, and soothing spas. Here, you can shop for rustic furniture, books by local authors, Adirondack-made art and jewelry, and sporty gear; or relax the day away in an award-winning spa. Top off your day with a bite of barbecue, a five-course dinner, or simply stroll along the lake with a sweet cone. Save energy for evening special events and cocktails!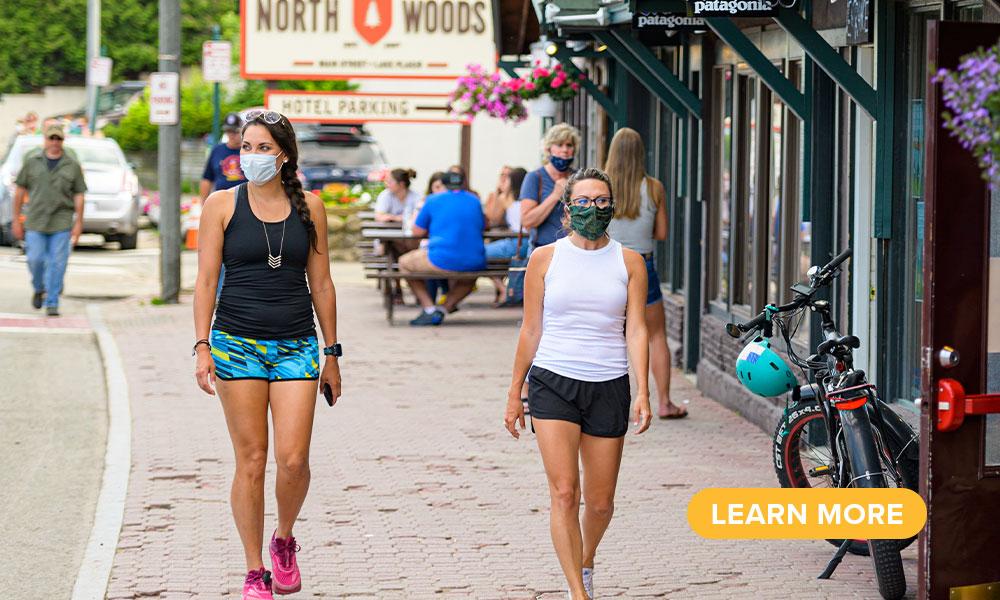 Next stop: vacationland
A gorge carved by a river over millions of years. Historic boat tours on serene Lake Placid. Ziplining and the ever-delightful joy of mini golf. Museums and historic sites that share the fascinating history of Lake Placid and it's exceptional people. These are some of the family-friendly attractions in Lake Placid. Whether you'd like to travel back in time at the Historical Society Museum or John Brown Farm, fly through the air at the Experience Outdoors ziplines, or walk over and down into High Falls Gorge, these attractions will make you want to stay in vacation mode for a while.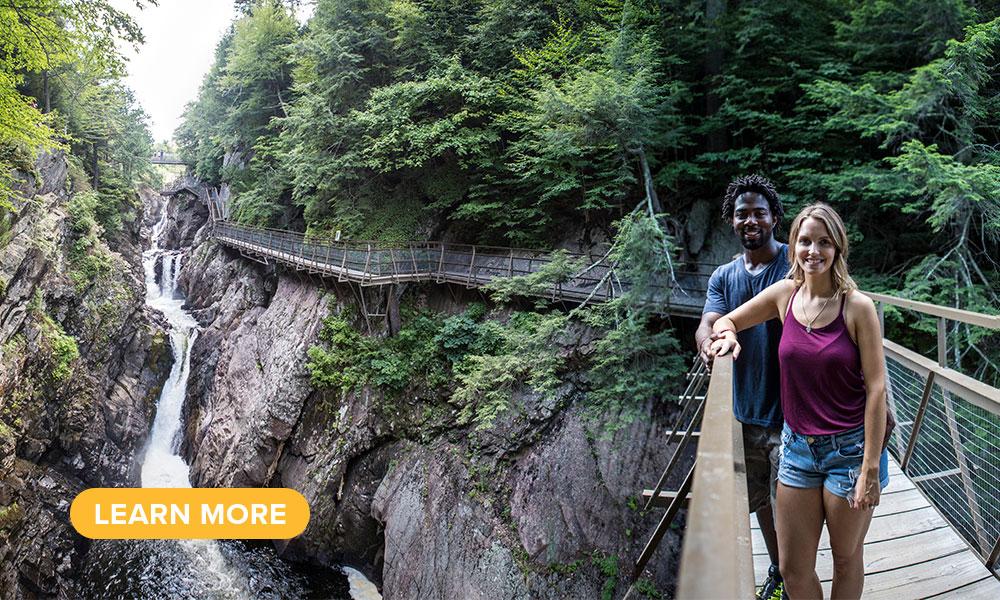 Swing onto great greens
Ready for some of the brightest, prettiest greens in the northeast? What about endless mountain views, classic Scottish links and wooded mountain courses? That's the amazing golf in Lake Placid. Our lush courses are historic, award-winning, and a fun challenge. Plus, the post-round brews at our local restaurants are a great way to end the day. Put on your plus fours, shine your clubs, and grab your lucky putter. You have a date with Lake Placid's classic, stunningly scenic courses.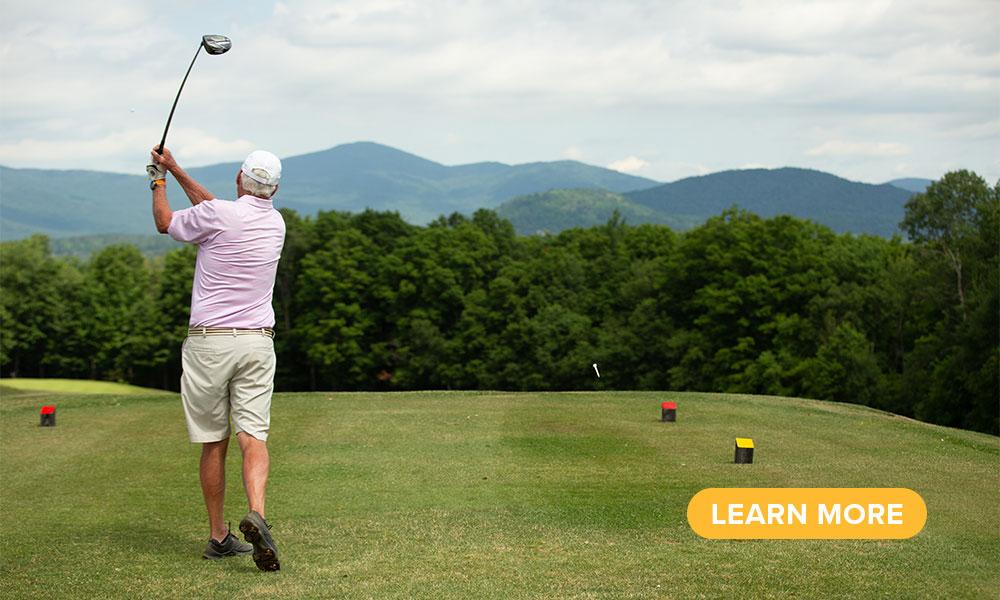 Mountainous riding ahead
Think hitting the dirt is just for hikers? Think again. The rugged terrain of the Lake Placid region features exceptionally exhilarating, pretty, and flat-out fun trails for mountain biking. Whether you bring your own bike or rent from one of our awesome local gear shops, you'll find trail systems with great flow, big berms, and of course, amazing Adirondack views. Trails are maintained by local volunteers eager to create some of the best rides in New York. Come try them; we know you'll be hooked.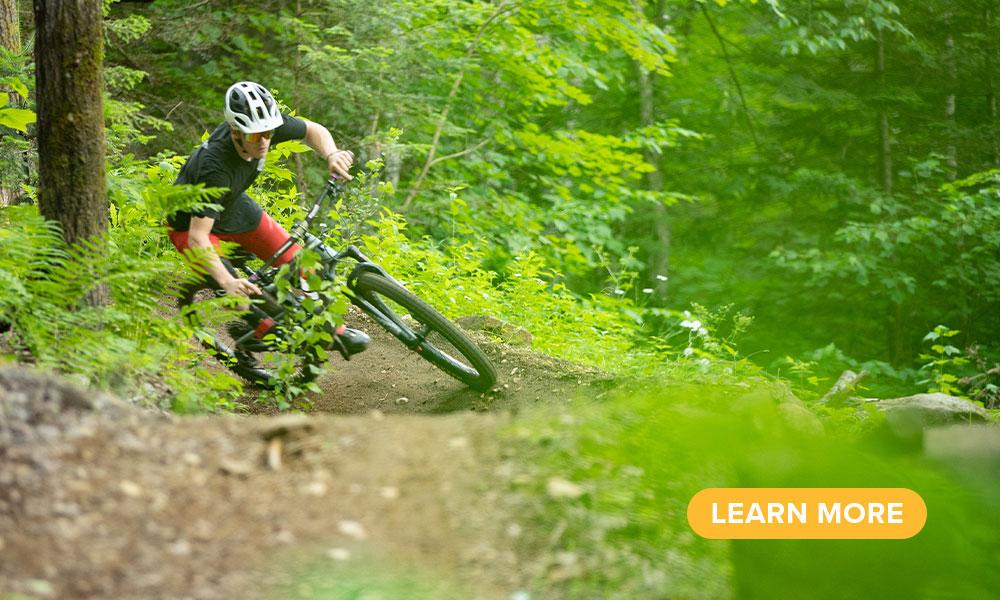 Lake life is the good life
Summer in Lake Placid is all about leaping into fun, literally. Gorgeous lakes and ponds fed by cool mountain streams offer sweet spots to play and paddle. Cool off with a swim, take in the views from a canoe, kayak, SUP, or motor boat and you'll experience one of the best things about an Adirondack summer. Lake Placid has awesome waterfront hotels, so accessing the water is just a matter of stepping out the door onto a sandy beach and straight into fun. We've got all the gear you need, so just bring your suit!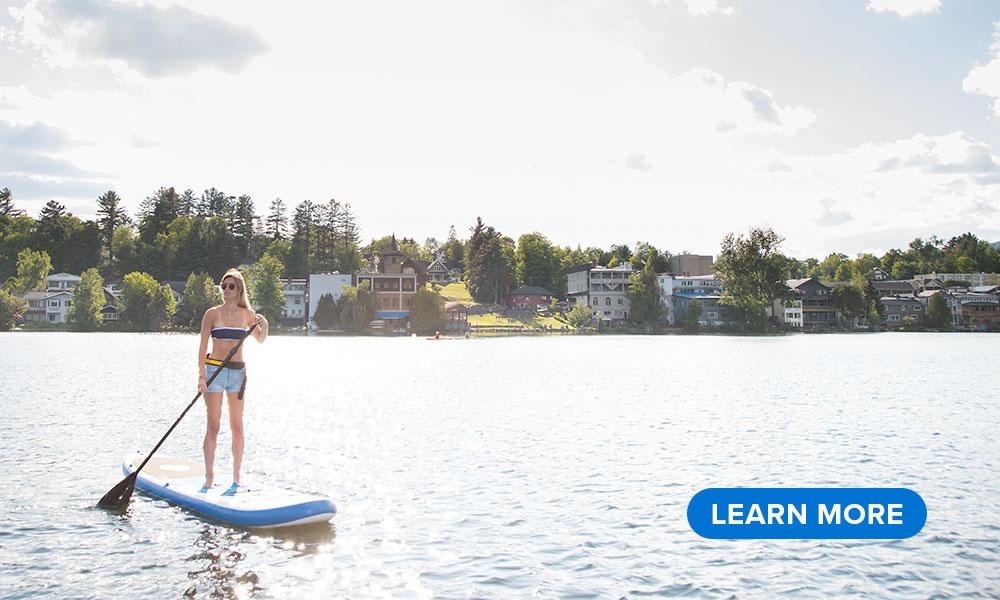 Olympic vacation glory
Create your own golden moments at Lake Placid's historic, adventurous Olympic sites. The new Cliffside Coaster at Mt. Van Hoevenberg is the country's longest mountain coaster, with awesome views of the Adirondacks and speedy fun. Over at the Olympic Jumping Complex, a new gondola will carry you up to the jumps where an exhilarating zipline awaits, as well as an observation deck with 360-degree views! Don't miss the Olympic Center, 1980 rink, and Olympic Museum downtown, where the Olympic legend lives on.
Perfecting Placid
Everyone needs a little love, including Lake Placid's infrastructure! A lot has changed in this little village over the years, and the village is currently working on important, much needed projects to make the village better than ever. Construction has been paused from July to September, but we hope you'll pardon a bit of dust here and there!
---
The reason you may see media of people not wearing masks on our website is because all footage is from prior years. We all need to be vigilant about maintaining social distance of 6 feet or more and wearing masks when we cannot social distance.