Lake Placid, the Olympic Town!
Here, the 1932 and 1980 Winter Olympic Games were played, cementing the village's athletic legacy. Today, the Olympic venues are still used year-round for athlete training and competing, and the public is invited to visit as well. While we encourage you to check out all the Olympic sites when you're in Lake Placid, we think it's important to spread the wealth and talk about the variety of other Lake Placid tourist attractions that you may not know about.
Read on to find information on nature centers, family-friendly activities, and historic sites that all tell a unique Adirondack story.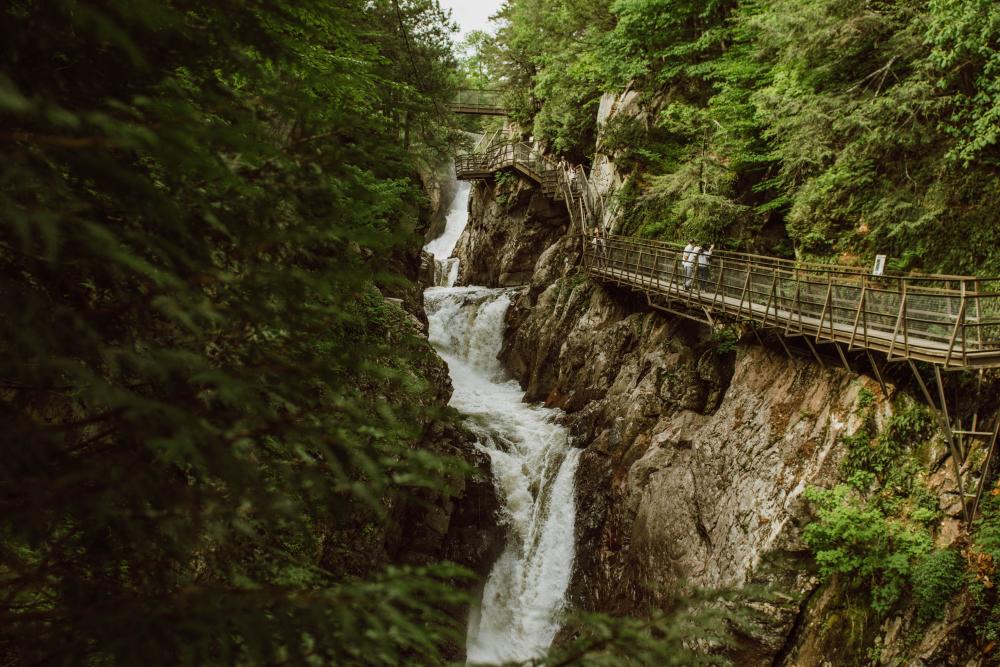 Nature seekers, these are for you!
Ausable Chasm
There isn't much that you can't do at Ausable Chasm, which makes it a 'do not miss' for the nature seekers. Hiking, floating, rafting, climbing, and walking are all possible here. Be sure to take in the famous sights of Rainbow Falls, Elephants Head, and the Grand Flume while you're there. Ausable Chasm is located in nearby Keeseville.
High Falls Gorge
Majestic waterfalls, glass floor walkways, and bridges make up this 30 minute walk at High Falls Gorge, located in between Lake Placid and Wilmington. This is the perfect place to start your adventures in Lake Placid. Open year round, you get the chance to see parts of the Adirondacks like never before. The groomed trails make this ideal for all ages and there's even a quarter mile, wheelchair accessible path that brings you right to the center of the falls.
Paul Smith's VIC
Open year round, the nature trails at the Paul Smith's VIC outside Saranac Lake give visitors the chance to explore 3,000 acres of the Adirondacks. You'll pass through forests and marshes, over streams, and up and down mountains. It's also pet friendly! (Leashes are required)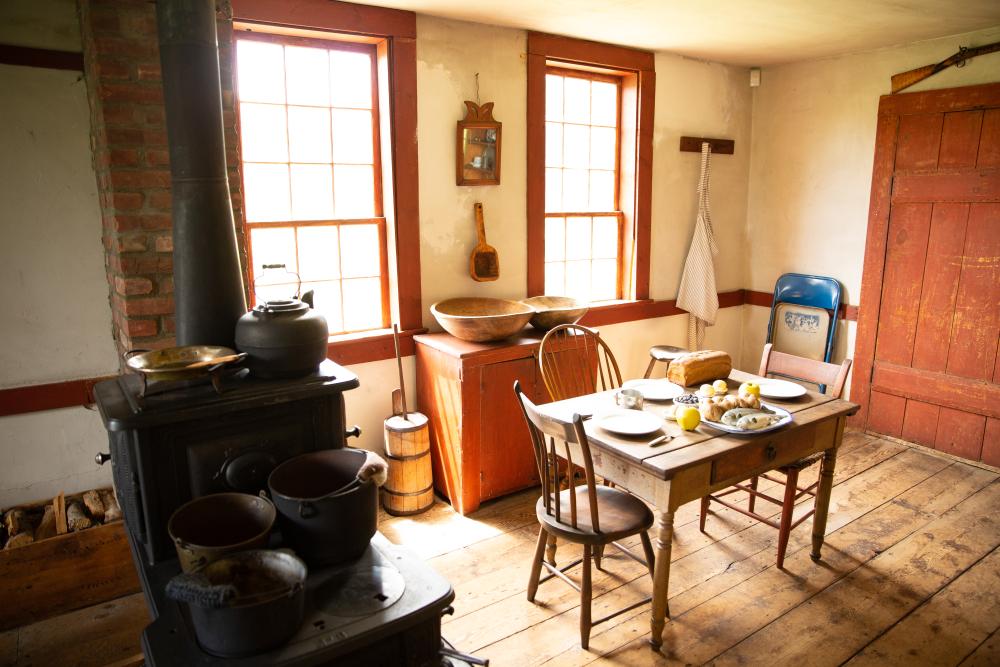 History buffs, you're going want to see this.
John Brown Farm
The home of John Brown provides a small glimpse of what life was like in the 19th century. You'll learn all about Brown's life and his mission to abolish slavery. There is also an exhibit that tells the story of Timbuctoo; it's called "Dreaming of Timbuctoo." While you're there, walk the miles of trails that are open year round. Bring a lunch; there are picnic tables on site!
Lake Placid Boat Tours
Cruise the waters of Lake Placid on an enclosed pontoon boat and learn all about the stately manors and great camps that sit along the shore of Lake Placid. The narrated tour travels 16 miles and happens rain or shine.
Lake Placid/North Elba Historical Museum
Tucked inside of the old Lake Placid Railroad Station is a museum filled with all the rich and unique history of the Village of Lake Placid and the Town of North Elba. You'll also get the chance to view vintage business signs from Lake Placid past.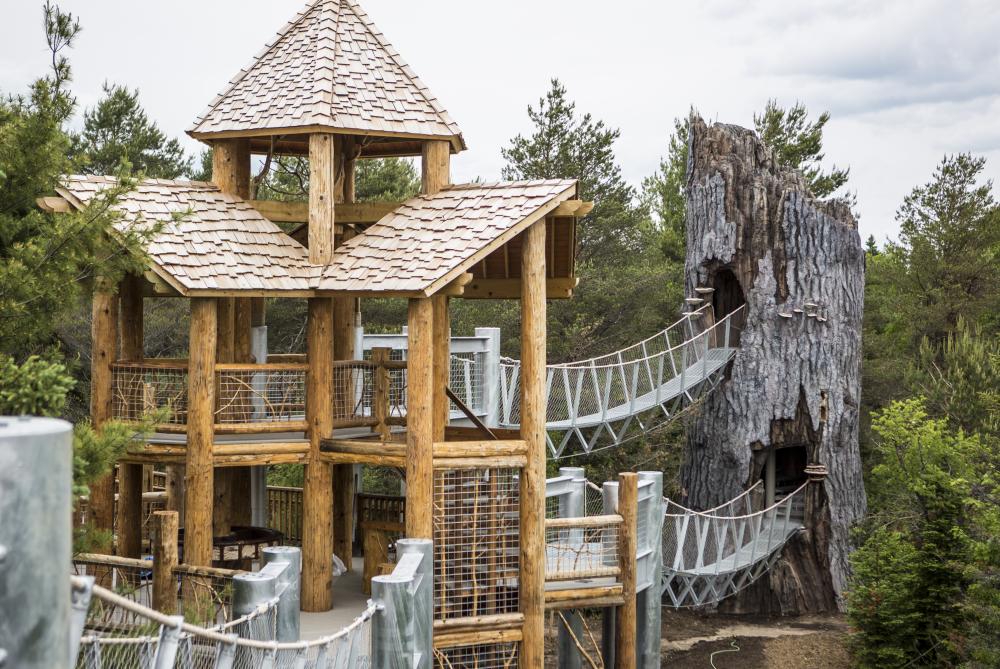 Adventure time with the family? We've got you covered.
The Wild Center
This natural history museum in Tupper Lake will give you and your family the chance to view wildlife, walk through the forest, canoe down scenic rivers, and walk in the treetops. The interactive indoor museum features exhibits including otters and fish, multi-media shows, and tons of hand on experiences. You can play with fog, stencil fossils, and feel all types of animal furs. Outside you can walk miles of trails and even take a guided canoe trip. Don't miss out on the Wild Walk! This walk along the treetops is filled with swinging bridges, a tree house, a giant spiders web, and even an oversized Bald Eagles nest!
Adirondack Experience, The Museum on Blue Mountain Lake
Experience the Adirondacks' true history here with 24 indoor and outdoor exhibits. You and your family will learn all about rustic furniture, classic wooden boats, railcars, carriages and sleighs, logging equipment, great camps, and memorabilia from the Adirondack hotel.
Santa's Workshop
It's Christmas everyday at Santa's Workshop! The Adirondacks own North Pole is home to live reindeer, Santa's busy elves, and the big man himself! Visit the workshop, take a ride on the Candy Cane express, and enjoy the music and show put on by all Santa's friends.

---
Need more inspiration? Check the Adirondack Wayfinder to help you navigate your list of "don't miss attractions."
Know before you go! Always check the attraction's website for the most up-to-date information and to purchase your tickets in advance. Please follow all state and local guidelines to have the best time possible!
Add to your day of exploring by stopping at on of the many restaurants in town for a delicious meal.
See you in Lake Placid!