Whiteface Mountain, home to the largest vertical drop east of the Rockies and Olympic-level runs, has a pretty sterling reputation. Even for those who haven't made a gold medal run, the terrain is inspirational and keeps you coming back for more. In other words, Whiteface Mountain's legacy has created a special place here in the Adirondacks where everyone can discover their inner skier or snowboarder.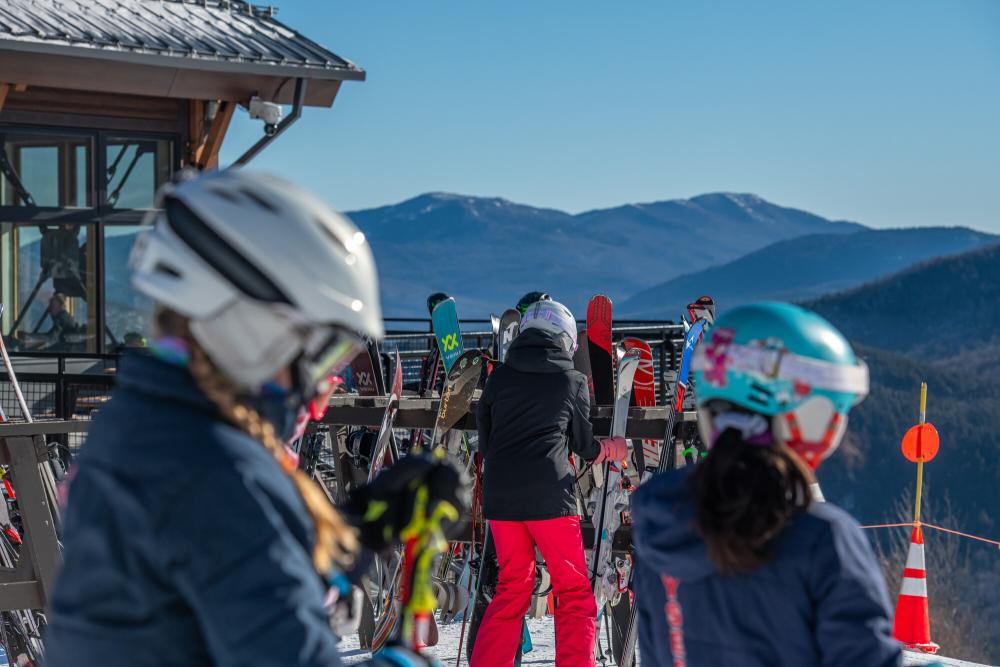 Humble beginnings
Whiteface's legacy was not born overnight. No, the legacy of this Olympic mountain has been shaped by every turn on the slopes and every smiling face at the end of a winter day. In 1938, Herman Johnannsen (better known as "Jackrabbit") and members of the Lake Placid Ski Council began clearing an old logging road on Little Whiteface. You might recognize this location as "Wilderness," a challenging black diamond run today. The trail clearing to make way for Wilderness established downhill skiing in the region. Flash forward to 1980 when the Olympic Winter Games were hosted in Lake Placid and the alpine events were all held at Whiteface. In those 42 years, Whiteface was catapulted to fame and that history has shaped the mountain's continuing legacy. In January of 2023, Lake Placid hosted the 2023 FISU World University Games, the largest gathering of college athletes on the planet. Athletes from 50 nations competed in world-class sporting events throughout the Lake Placid area and the Adirondacks, including Whiteface Mountain.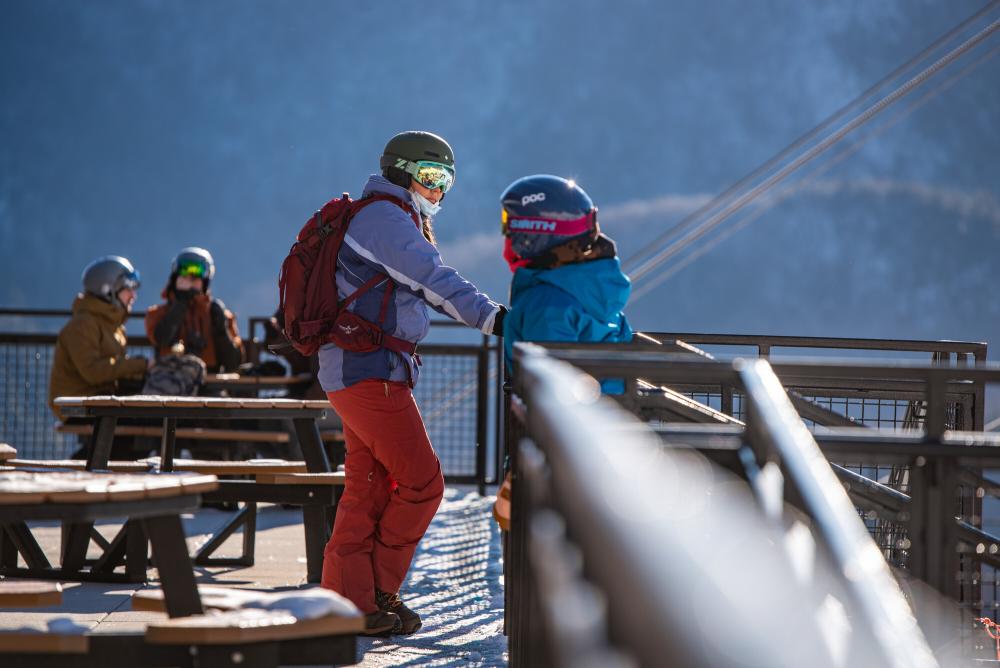 Always aiming to pay tribute to the past while looking toward the future, Whiteface continues to modernize and improve facilities, equipment, and experiences all over the mountain. One of the most recent examples of this is the brand-new Legacy Lodge.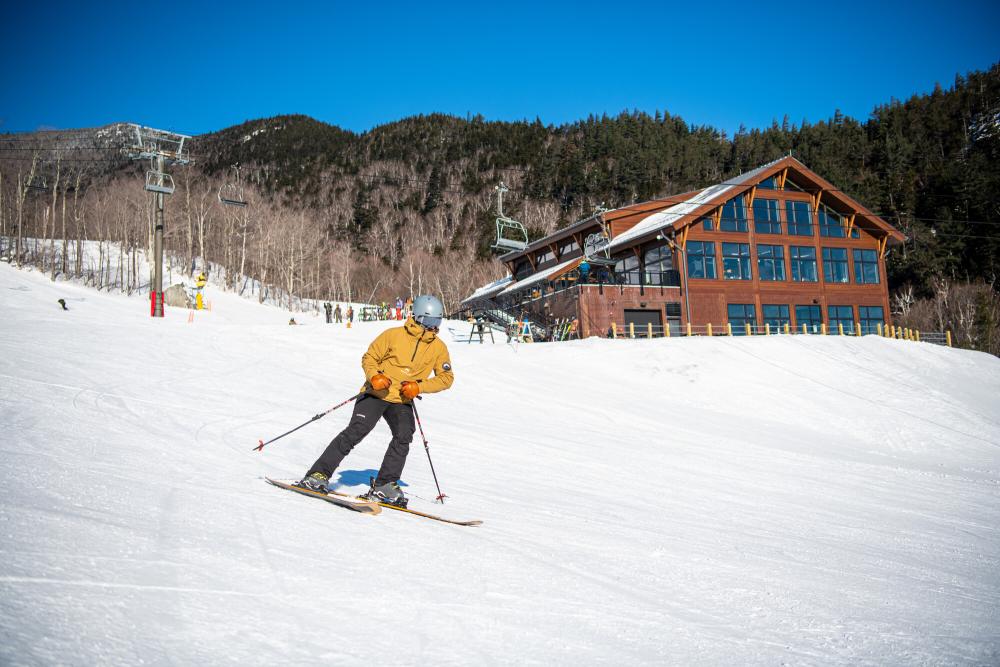 In 1960, the Midstation Lodge was built. It was only accessible by skiing or riding from the upper parts of the mountain. For 60 years, Midstation was a popular spot where trails converged and skiers and riders took a break while enjoying a cup of coffee and the view. Unfortunately, at the beginning of the 2019-2020 season, Midstation burned to the ground in a fire. But even this sad loss at the mountain brought new life to Whiteface. A new lodge was built at close proximity to the Midstation location and will continue to be a staple of the ski resort for years to come. The new 10,000 sq. foot Legacy Lodge is complete with modern amenities and upgrades that visitors have come to expect at ski resorts.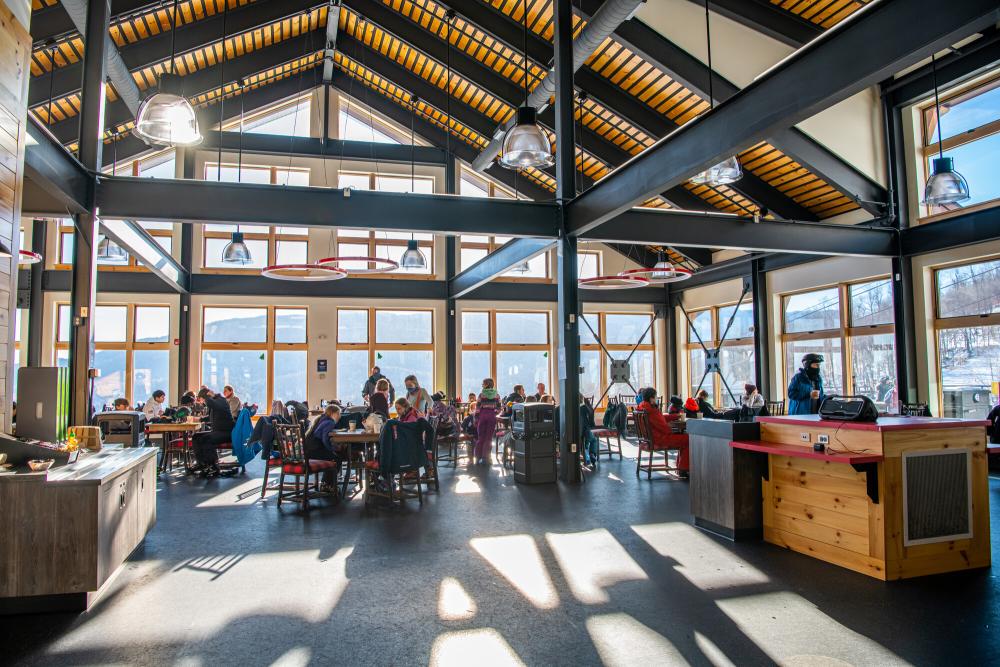 Adirondack spirit
With the classic spirit of Adirondack Great Camps, the Legacy Lodge offers food and beverage, a large dining area, multiple seating spaces, full restroom amenities, and, best of all, an expansive viewing deck. Here are some of the highlights:
The lower-level patio is heated and has an electric radiant ice melt system
Benches and picnic tables outside allow for open-air rest
You can order food or pickup a pre-made breakfast sandwich
Coffee is available and a perfect way to warm up on cold winter days
Some of the best views from the mountain can be had from the patio
Restrooms are easily accessible
A tall ceiling and large windows give the dining area a lot of light and open up to the best views. You really feel like you're in a Great Camp.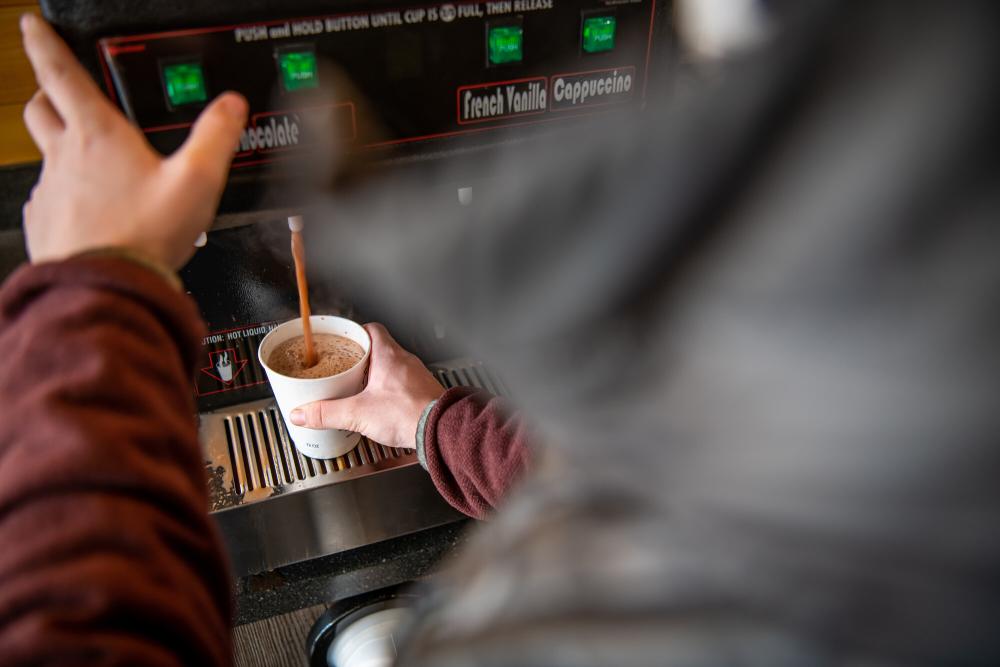 The future
With its Olympic history and world-class sporting events, Lake Placid is a prime destination for both training athletes and those of us inspired by them. The Legacy Lodge is a tangible commitment to supporting the future of winter sports in the area by providing users a high-end resort experience while maintaining Midstation comforts.
As Whiteface looks toward the future, there are major sporting events on the calendar. The mountain continues to host alpine events for the Empire State Winter Games, an annual Olympic-style competition for amateur athletes from New York that will be held February 3 - 6, 2022. Also in 2022, Whiteface will host the United States Collegiate Ski & Snowboard Association National Championships March 6 - 12.
While the new Legacy Lodge might not be the star of any of the upcoming sporting events (though I could probably win an event called "most time spent eating chili instead of actually skiing"), the lodge and other improvements to the mountain make it a ski and snowboard destination that should be on everyone's bucket list. In addition to being the site of world-renowned games and being home to the Legacy Lodge, Whiteface has recently renovated the Cloudsplitter Gondola, improved snowmaking, and overhauled various lifts to get you to the slopes faster and more efficiently!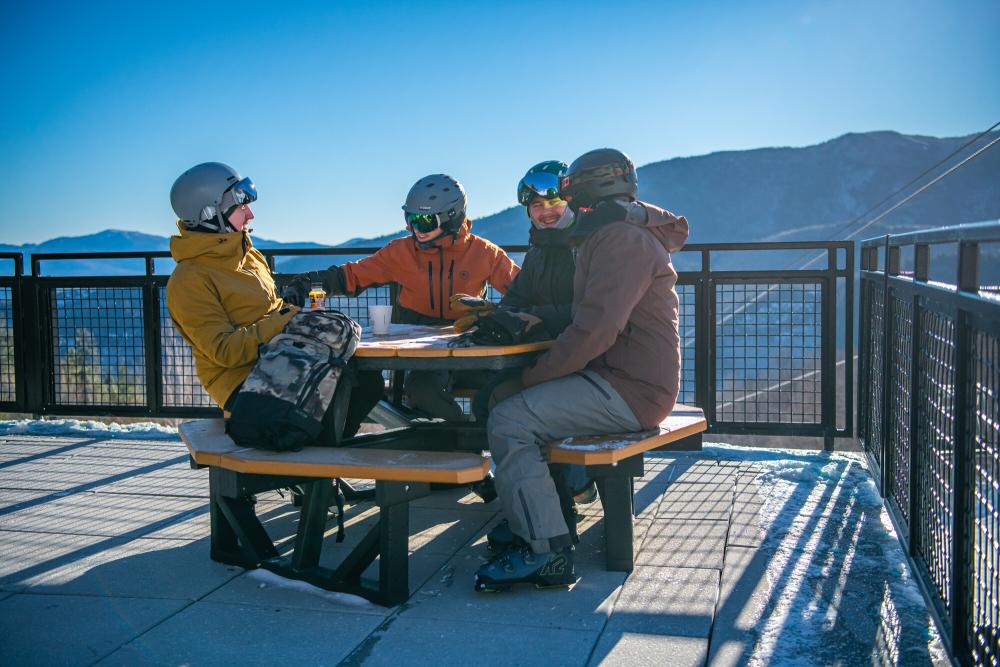 Above all else, Whiteface Mountain will continue to be a place where new memories can be made each season, while always embracing the storied and legendary past. If you're ready to soar down Skyward or cruise on Excelsior, be sure to make a pitstop at the Legacy Lodge. Not quite ready for the upper trails yet? That's okay! Start small at Bear Den with a lesson and work your way up. There's no rule that says you have to ski the entire mountain in one day! Stay at one of the region's cozy lodging properties while you rest up for a full vacation's worth of skiing and riding! (Just don't forget to buy tickets online in advance.)
Remember, with great powder comes great responsibility. Ski safe. Make new memories. Continue the legacy. See you at the Lodge!