Whiteface Mountain, located in the picturesque mountain town of Wilmington, is famed for its role in the 1980 Winter Olympics. And for skiers and riders, it has become a bucket list mountain for a number of reasons - from the biggest vertical in the east to its après scene.
Want to ski in the footsteps of Olympians? Want to take a single run that lasts 20 minutes? Want to treat yourself to a spa day or locally-made craft brew after a day on the slopes? You're in luck, because Whiteface Mountain and the Lake Placid region allows you to do all that and more!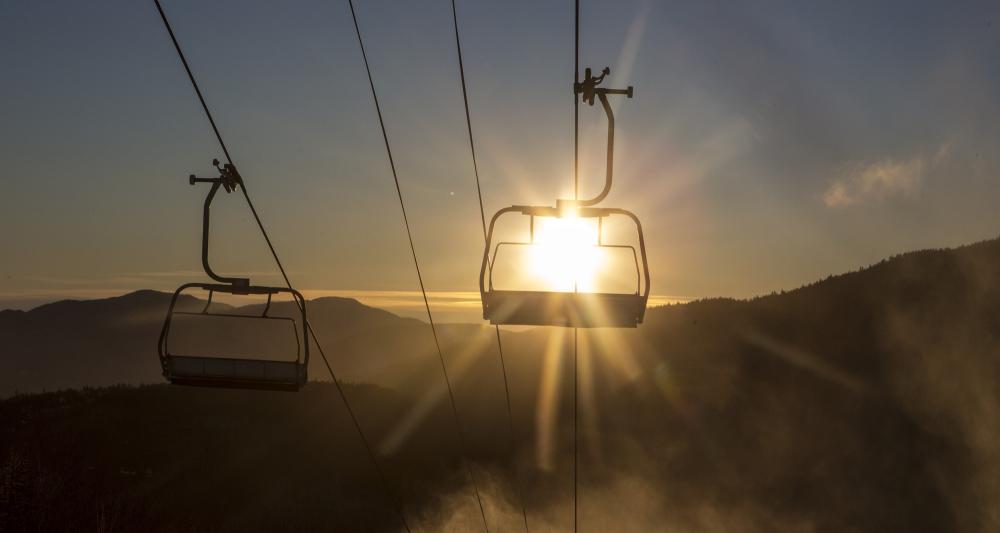 Greatest vertical
When most people think big mountain skiing, they likely think of places like Vail, Aspen, and Alta. But Whiteface Mountain, while lower in elevation, offers as much or more vertical than most ski areas in the U.S.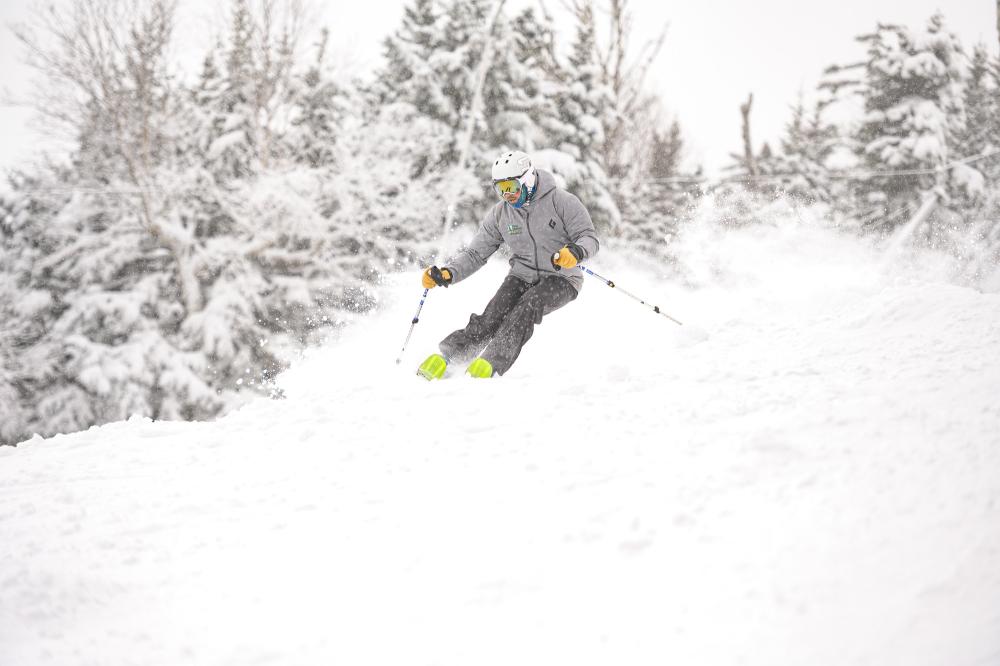 From just below the summit of the state's fifth-highest peak, Whiteface Mountain Ski Center falls 3,430 feet to the Ausable River - which you'll cross on your way to the main base lodge. With just 20 feet less vertical than Vail, 100 feet more than Aspen, and almost a thousand more feet than Alta, Whiteface dishes out a ton of terrain.
And that terrain is incredibly varied. From the beginner's haven of Bear Den to 35 acres of glades skiing, Whiteface has enough instructors, lifts, and terrain to keep everyone happy - regardless of whether you like to ski or ride, cruise or bomb down groomers or trees.
While Whiteface has the greatest vertical drop in the east (Vermont's Killington is a distant second at 3,050 feet), it is also in the top-20 for lift-serviced ski areas in all of North America. So strap on the skis or board and spend a few days exploring Whiteface Mountain - there's no way one day will be enough!
Olympic runs
One of the best things about a trip to Lake Placid is the ability to walk through and around Olympic history. From the Miracle on Ice to the bobsled run, Lake Placid's beauty is only matched by its place in winter sports history.
And what better way to experience that history than to take a few runs at Whiteface on the same trails the Olympians raced on?!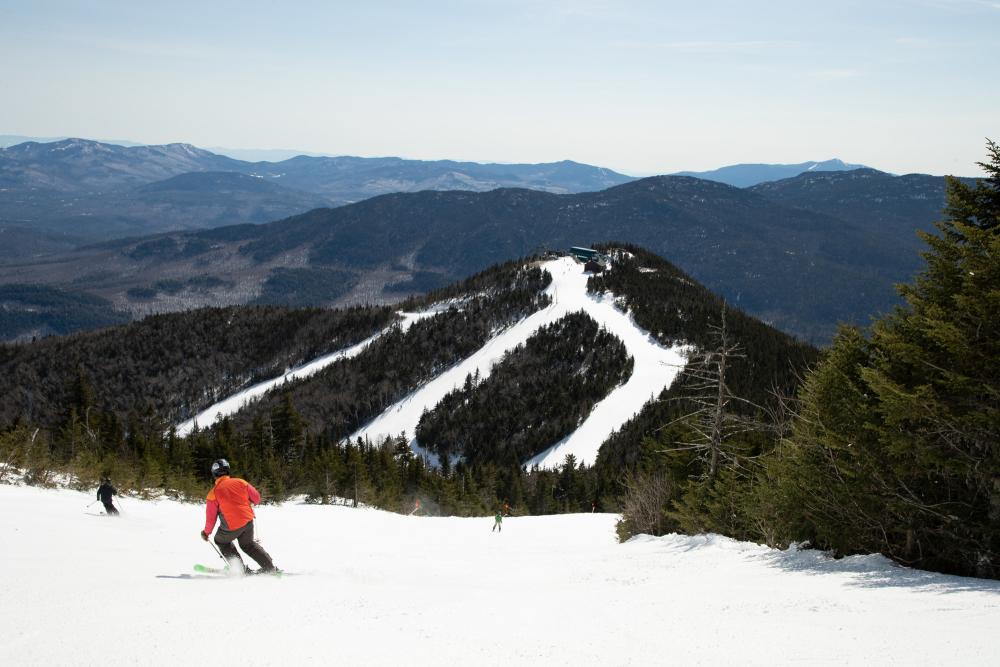 Time yourself on the Olympic runs that hosted the men's and women's downhill, giant slalom, and slalom races and compare your times to the medal winners of Liechtenstein (two gold, two silver medals) or the not-so-top finishers from Costa Rica and Lebanon. Whichever you choose, relish in the fact that you're skiing the same slopes as the gold (and silver and bronze) medal winners!
The 1980 Winter Olympics were also the last time the event served as a World Championship as well, so there were plenty of accolades to go around. You'll feel like a winner, too, when the family has tired smiles from a day on the slopes at the Olympic mountain.
Après
When your day on the slopes is done, the night is just starting. From the local brews and hot food right at Whiteface's base lodge to the dozens of choices on Main Street in Lake Placid, no ski or ride trip is complete without sampling the local options for après-ski.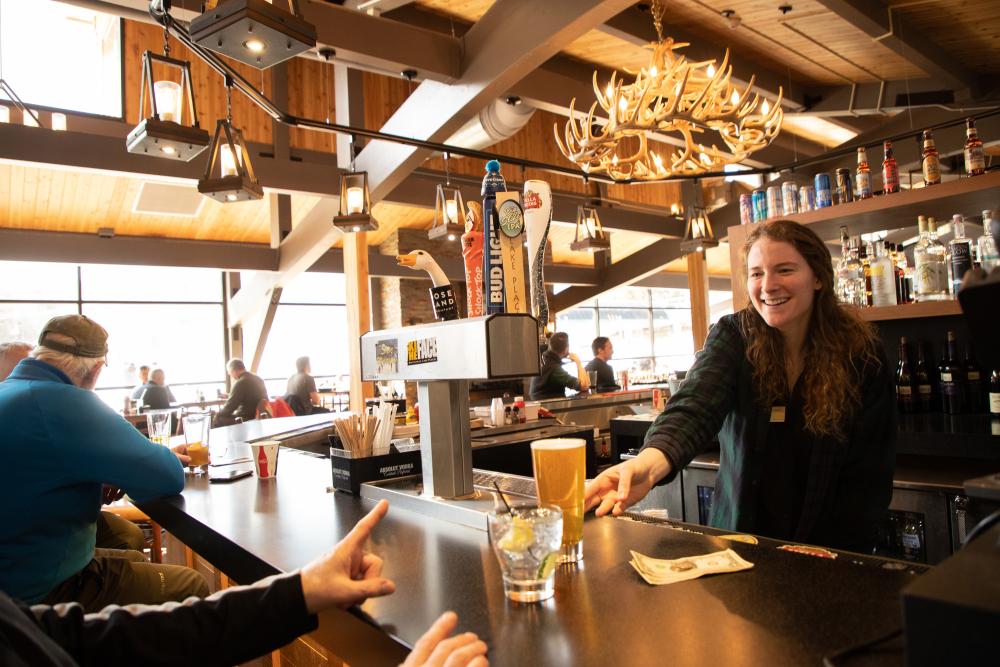 Whether you want to do shotskis with your friends or sip a glass of wine by the fire, the après scene in Lake Placid is hard to beat. We have several breweries that use our unmatched Adirondack water to create memorable, distinct, and drinkable beers, with everything from sours to ales to stouts on tap. Heck, you could make a day of just trying out our breweries - just don't forget to hit the slopes, too!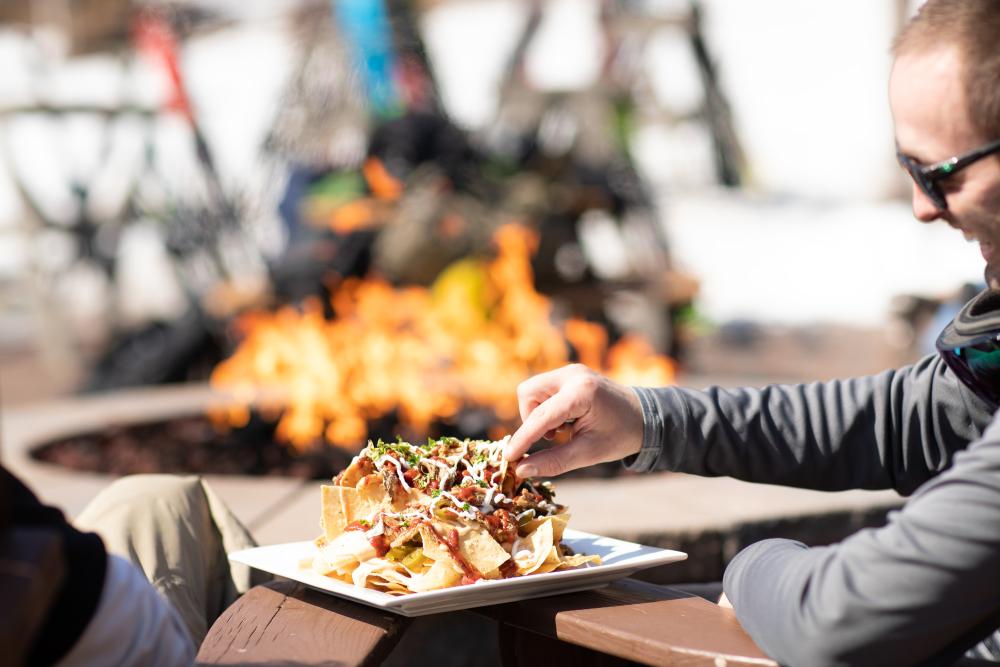 But beers, wine, and cocktails aren't the only thing to bring warmth to the end of a day on the slopes. Lake Placid is home to world-class eateries and enough variety to keep everyone in your group happy. From pizza to steak, sandwiches to seafood, the restaurateurs of Lake Placid will keep your palate happy and your belly full.
Amenities
One of the best parts about a bucket list trip to Whiteface Mountain is the free shuttle that runs all day between the mountain and the village of Lake Placid. With the option of leaving your car at the hotel, the shuttle means you can safely enjoy après-ski, and it's free! The shuttle stops at most of the hotels in Lake Placid, and runs frequently enough that even if you don't want first tracks, you'll still get to the mountain with plenty of time to ski.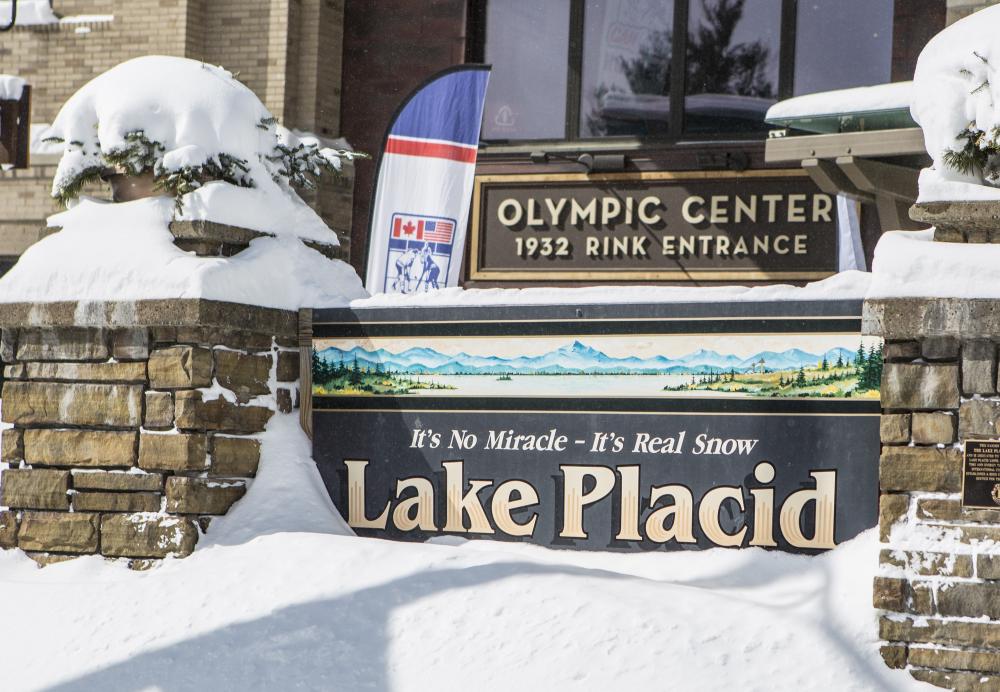 As evidenced by the free ride to and from the mountain, Lake Placid knows its audience. Many of the hotels offer ski- and board-friendly amenities such as early breakfast and waxing rooms! With an eye on keeping skiers and riders happy, many lodging options also offer ski and stay packages that will get you a deal on lift tickets and your room.
But that's not all! Want to save some space in the car on your trip here? Simply rent ski and snowboard gear in town or at the mountain. Want to take a break from the slopes and gaze upon the rink where the Miracle on Ice took place? Take a guided tour of the Olympic Center and learn a history lesson or two. Or maybe you want to skate on the Olympic Oval, tackle a snowshoe adventure, or shop for an Adirondack souvenir to take home. However you choose to spend your off-mountain time, Lake Placid has the amenities and options to make your vacation perfect.