After taking a year off, summer events in Lake Placid are back and we couldn't be more excited! There are going to be some slight changes to events this year, so make sure you check out the event pages online before attending. Below is a list of the summer events that will be happening in 2021.
Juneteenth, short for "June Nineteenth," celebrates the effective end of slavery in the United States. Celebrate with us at John Brown Farm in Lake Placid with live entertainment, a delicious barbecue, and activities for the whole family. While you're there, explore the miles of trails that the historic site has to offer.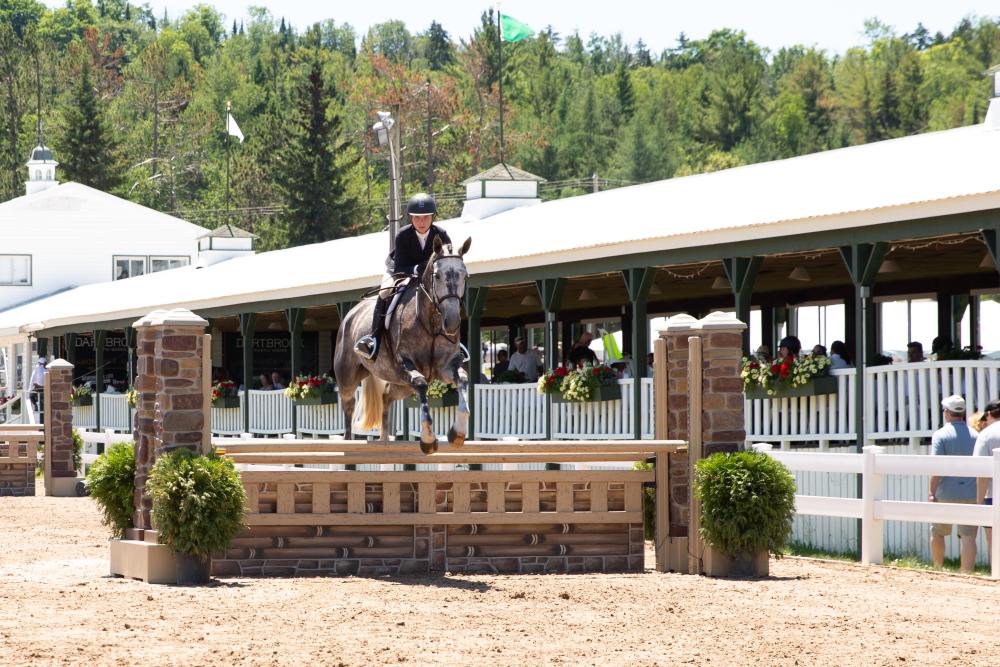 Lake Placid Horse Show and the ILNY Horse Show
Lake Placid is home to two of the nations most prominent equestrian events. From June 29 - July 11, world class riders and horse compete at the North Elba Horse Show Grounds with a backdrop of the beautiful High Peaks and the Olympic Ski Jumps. Admission is $2 on weekdays and $5 on the weekends. Don't miss out on the delicious food while you're there! Grab a bite to eat and watch athletes compete in various events throughout the week!
While the details are still in the works, Songs at Mirror Lake is set to take place this summer! The drive in style concerts will feature national, regional, and local artists. Enjoy concerts of all genres including Blues, Jazz, Rock, Americana and more! Follow along on Facebook for all the updates!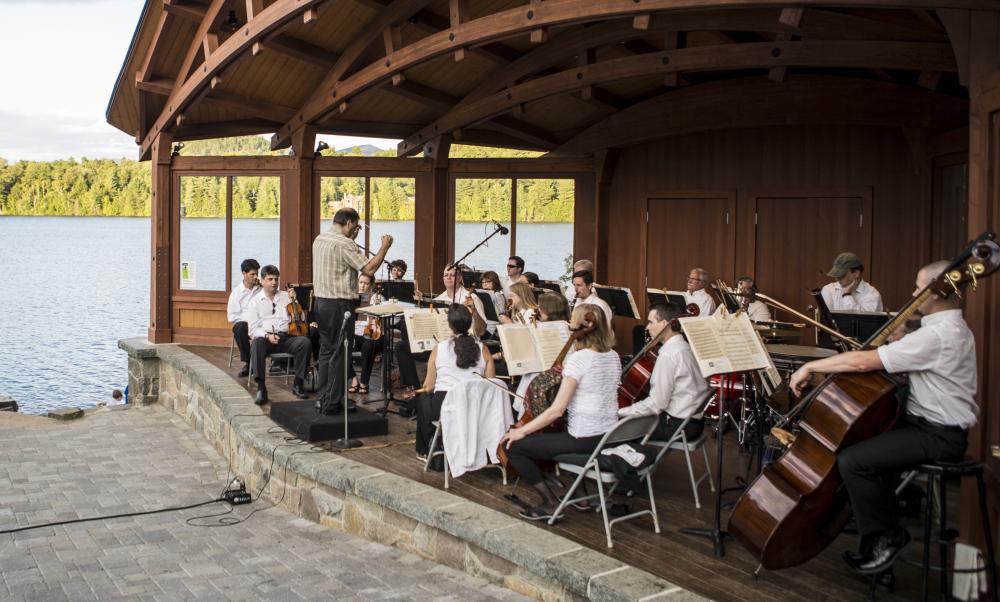 Starting July 7, the Lake Placid Sinfonietta will be back with a new location! This year, enjoy the concerts at the North Elba Horse Show Grounds. Enjoy live music every Wednesday with one of the most perfect backdrops in all of Lake Placid. Bring a picnic blanket, some lawn chairs, or listen from the comfort of your car.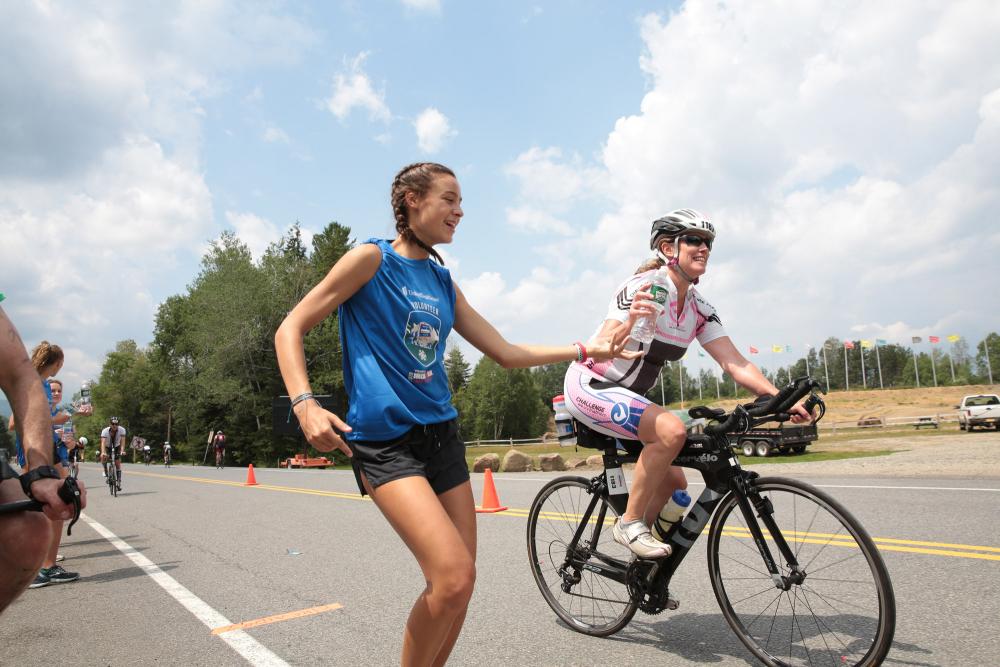 On July 25, 2021, Ironman athletes will swim 2.4 miles, bike 112 miles, and run 26.2 miles to cross the finish line and achieve their goal of becoming an IRONMAN. The course this year has changed and maps are available online. While athlete registration is closed, there are many volunteer opportunities available. Sign up to volunteer today at www.lakeplacid.com/ironmanvolunteer. All volunteers and athletes must be fully vaccinated to participate.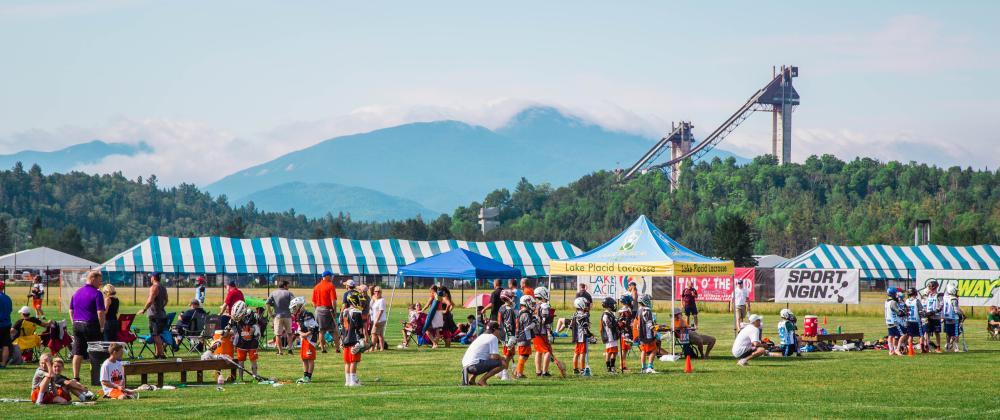 From June 28 - June 30, the Youth Classes Tournament will be in Lake Placid. This "Lax-Cation" is just that, a chance for young athletes to develop through increasingly balanced competition and fun off-field activities. Then, August 2 - 8, lacrosse athletes will gather in Lake Placid with an older age group and more competitive tournament. The Lake Placid Summit Lacrosse tournament has been in Lake Placid for almost thirty years!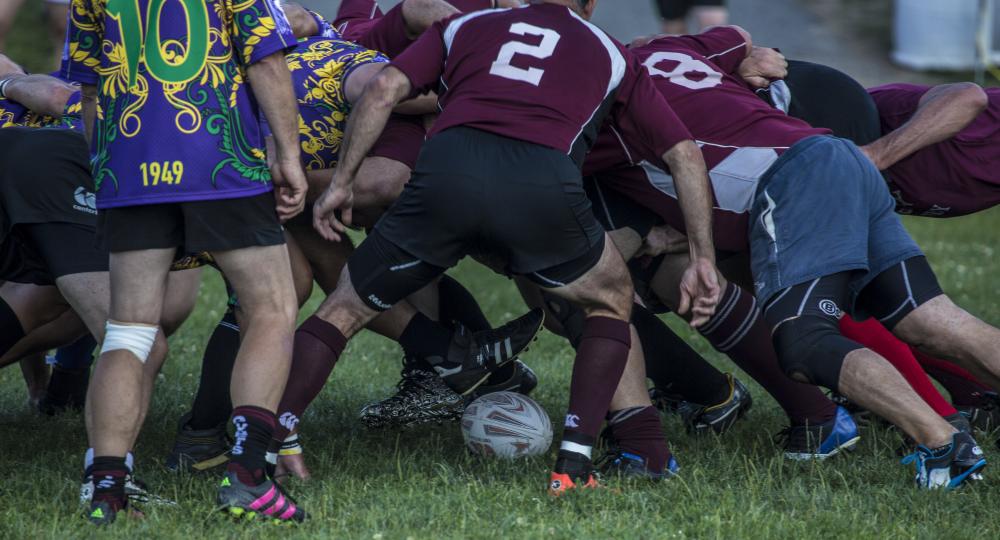 CAN-AM Rugby is back the weekend of July 31 - August 2! With over 50 teams competing in the tournament, you will get the opportunity to watch the games in Lake Placid and Saranac Lake. Rugby games are intense, so they may not be for everyone. But if you've never seen one and you're looking for something to do for a day, stop by and check it out!
Open Sky is a brand new, multidisciplinary festival for arts lovers of every age. The festival will be taking place August 2 - 15. Explore two weeks of music, dance, film and theatre outdoors against a spectacular mountain backdrop at the North Elba Horse Show Grounds. You'll find something for everyone in your family under the open sky!
---
Check out all the events and more happening in Lake Placid this summer! And don't forget fall events like the Lake Placid Marathon happening on September 12 and the Lake Placid Classic on October 9.