It's no secret that fall in the Adirondacks is one of the most gorgeous times of the year. The leaves show off their bright shades of red, orange, and yellow. The crisp mornings warm up to perfect temperatures by the afternoon. Nights are cool enough to wear your favorite flannel and cozy up by the fire. It's the picture-perfect fall day. If traveling to Lake Placid this fall is on your bucket list, we want you to know things are different this year and we're here to help you have the best trip you can have!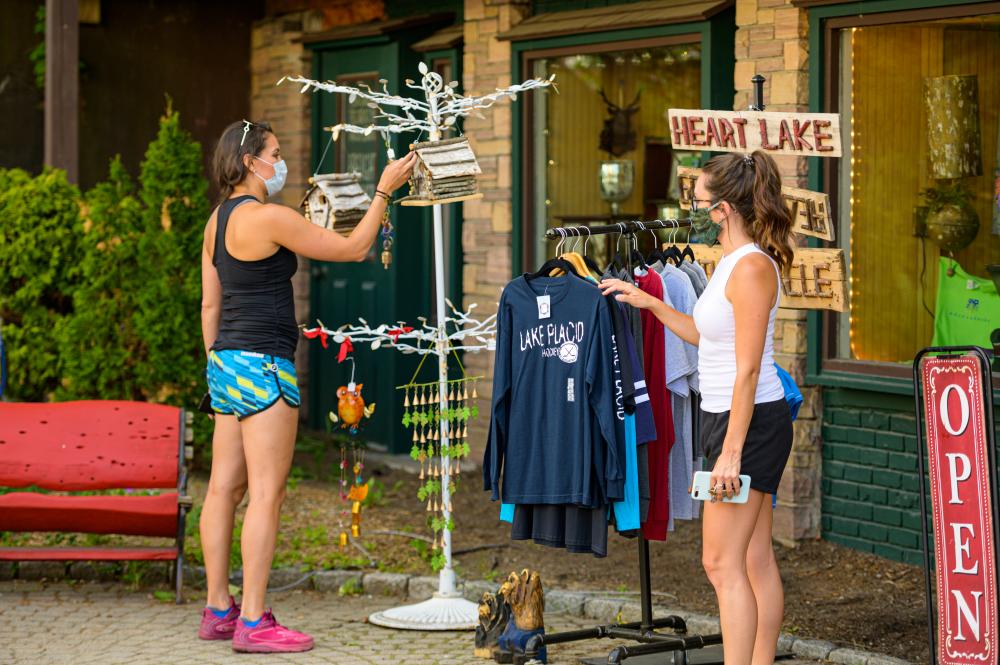 As you may or may not know, masks are required in Lake Placid and the surrounding towns. What you may not know is where masks are required. While you're walking around Main Street, masks are required when social distancing isn't possible. While you're visiting the local attractions, masks are required at all times. If you're going out for lunch or dinner, masks are required while you're waiting to be seated and anytime you get up from your table. Also, masks are required when on trails, again when social distancing isn't possible.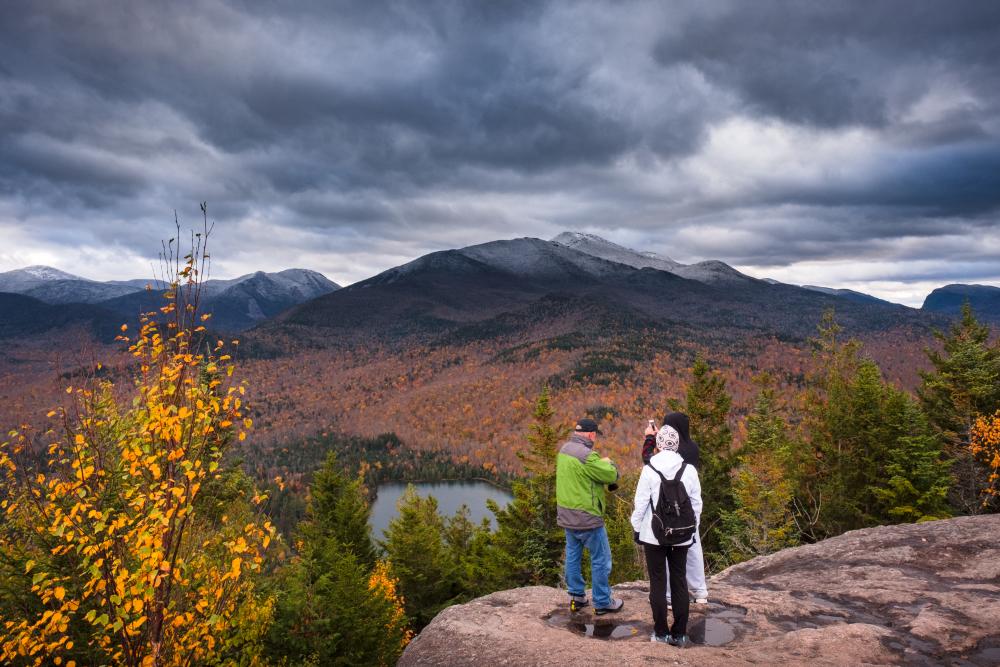 While the leaves take their time changing, the weather doesn't always follow the same pattern. Fall brings drastic weather changes, which means you need to be prepared for all weather types. The mornings start off cool and foggy. Later in the season you may even wake up to frost. By the afternoon, the temperatures warm up in the lower elevations, but that's not always the case in the higher elevations. It may be in the 70's on Main Street, but up on the summit of a mountain it will be colder. If you plan on hiking, make sure you have everything you need in your backpack. Nights in town will cool off fast, and may even dip below freezing. If you're out walking around, make sure you have a jacket!
Planning your day may also include a backup plan, so plan ahead and be prepared. Trails are increasingly busy this time of year. Have a back-up hiking location or know where the alternative route is, if there is one. Many of the more popular parking areas fill up early in the morning. If you get to a trailhead and there is no parking, please do not park in no parking zones.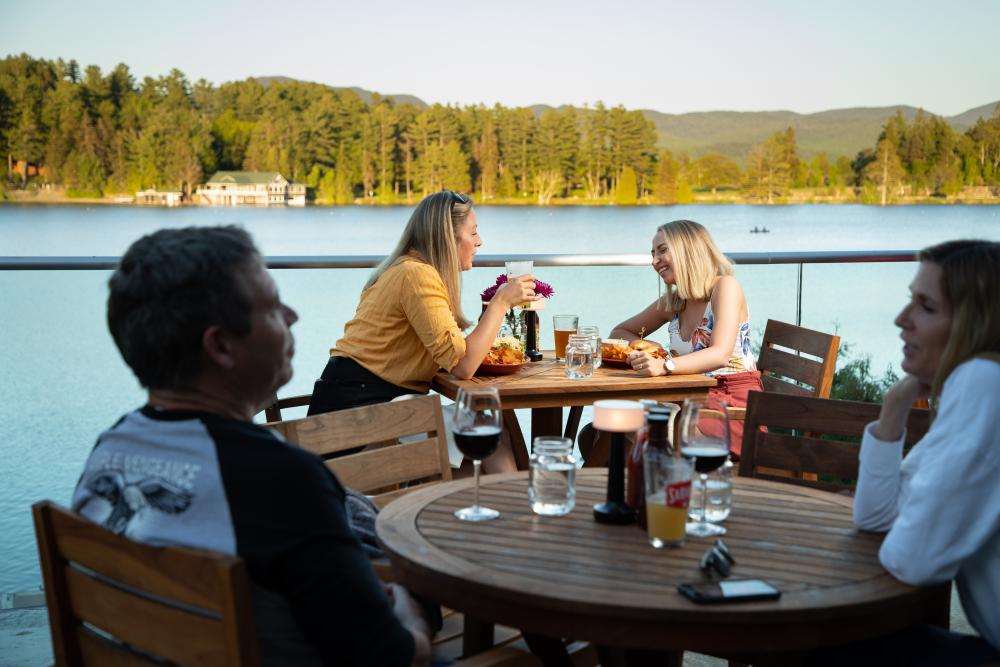 When you're trying to plan your meals out, there are a few things to remember. Restaurants are operating at a limited capacity and may have hours different than normal. It's encouraged to call ahead to confirm the restaurant is open and join an online waitlist or make a reservation. If you do have a reservation, it's important to be on time. Restaurants will be offering outside dining as long as they can and once you're seated, the chances of changing tables is slim and not suggested. So if you're seated outside, you will want to be comfortable. Bring a jacket or small blanket with you because the temperatures will most likely drop. While you're waiting for your table, rather than hovering around the restaurant, you can go for a walk through town. This is the perfect time to scope out where you want to get dessert from! If you're not comfortable with eating out yet, you can grab take out and have a picnic! John Brown Farm is a great lunch spot with picnic tables readily available. Remember to leave no trace and don't feed the wildlife!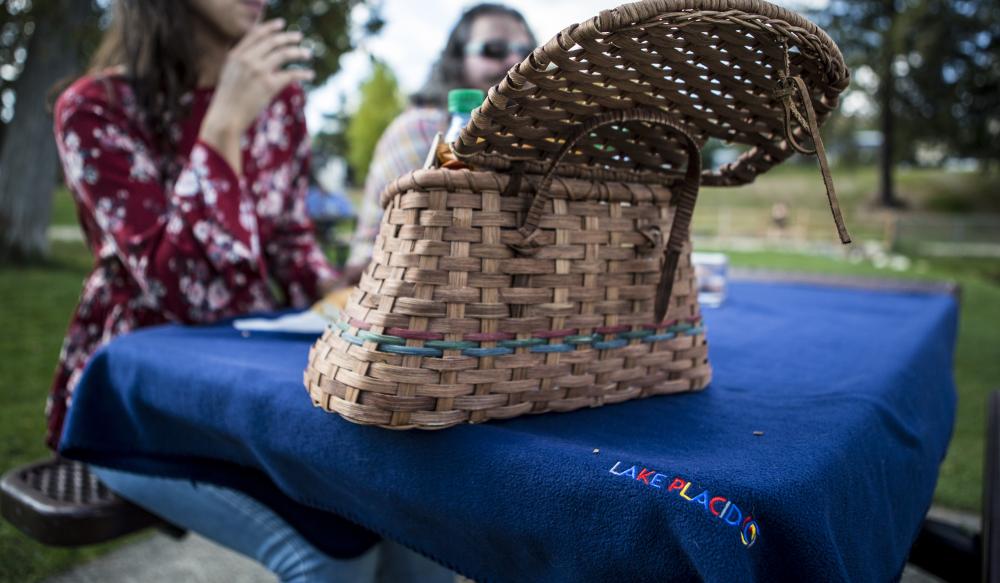 Most area attractions are open, but are also operating under limited capacity and limited hours. It's best to call ahead to find out reduced hours and the new safety regulations. There may be the need to purchase tickets online in advance. If this is the case, it's important to buy them online and not show up at the venue without tickets. This is to help with capacity limits and help the venues check visitors in more efficiently.
Please remember to be respectful of the new regulations. We're all doing the best we can and it's important that we all remain polite and understanding of the current circumstances. Enjoy your visit!